Ever had broken glasses? It's a common occurrence that can be quite frustrating. Not having a backup pair can make it even more challenging. If you're a Costco member, you might ask yourself, "Does Costco repair glasses?" Here, we will look deeper into the various repair options provided by Costco for eyeglasses. Read on to find out more!
Quick Summary
Costco offers complimentary minor eyeglass fixes such as tightening screws and adjusting nose pads. For more comprehensive repairs, Costco charges a reasonable fee. The one-year warranty applies to all types of eyewear, including prescription glasses, sunglasses, and safety glasses purchased by members. Moreover, Costco members enjoy a flexible 30-day return or exchange policy for every pair of eyeglasses bought.
Does Costco Repair Glasses For Free?
Costco is ready to handle minor repairs such as adjusting nose pads, glasses arms, screws, hinges, and minor frame distortions at no cost.
Selected Costco Optical centers offer these services, encompassing a wide range of eyewear repair tasks such as screw tightening and replacement, lens fixes, frame adjustments, cleaning, prescription lens modifications, and more.
Regardless of where your glasses were purchased, Costco is willing to perform the necessary repairs or adjustments. While minor fixes are offered free of charge, the cost for major repairs may vary depending on the specific Costco location and the extent of the services needed.
What Is Costco Eyeglass Repair Cost?
Costco Optical's repair prices can change depending on where you are and the required repair particulars. 
Your regional Costco Optical might give a free replacement for minor problems like a lost screw. On the other hand, major issues like cracked frames or broken lenses usually call for expensive repairs or replacements.
The cost will vary depending on the type and degree of impairment and whether your current glasses can be repaired or whether an entirely new pair is required.
Type of Glasses Damage That Costco Repairs
Several types of eyeglass repair services are accessible through Costco. Here are a few of the common fixes given by Costco Optical:
Lenses: If a lens has surface scratches, film damage, or glass breaks, Costco will replace it.
Screw Replacements: no matter if your frames comprise metal or plastic, Costco will replace any screws that are broken or missing on your frames.
Frames: Costco can give you new ones if your current ones are damaged or shattered. Also, they provide frame repairs so that you may get your glasses back to the way they were.
Repair and replacement of hinges: If your hinges are broken or damaged, Costco can fix them so that they function just like new ones.
Nose Pad Replacements: To get your frames returned to their original form and fit, Costco can swap out worn-out nose pads.
Costco will try to fix your glasses if there's a problem. However, they will offer a free repair if the impairment is extremely severe. Please be mindful that Costco cannot ensure that all repair services will successfully return the spectacles to their original state.
Costco won't pay for lost screws, nose pads, rims, or pad arms, but you might be able to find a new screw from another retailer. To get an exact replacement, be sure to take your Costco membership card to the optic center.
Does Costco Offer Lens Replacement Too?
If you have a Costco membership, you can take benefit of the complimentary replacement of your prescription lenses.
Also, If you don't have a Costco membership but want to update your prescription, think about buying your glasses from the Costco Optical Centre.
Remember that lenses are made specifically to match frame shapes. When choosing customized lenses, you might want something with built-in lens adjustments.
Contact lenses are available from Costco Optical in a range of forms, including progressive lenses and single-vision lenses, both of which offer a certain level of vision correction. Also, you have the option of having your lenses put in within your own frame. Progressive glasses without vision correction were $40, and single-vision lenses cost $25. There is an extra $25 fee if you give your own frame.
Eyeglass Repair Requirements At Costco
You are eligible for a replacement or repair even though you did not buy your glasses through Costco Optical initially.
You will get a bill or surcharge for frame or lens replacements, usually as much as $25, in addition to the price of the new lenses or frames if your glasses have serious defects and you did not originally buy at Costco.
Costco might not be able to fix each brand or model of eyewear. As a result, your chances of having your glasses repaired at Costco Optical might be lower if you did not buy them there. They could not have got the right replacement arm, for example, for your frames.
You should also note that Costco Optical facilities have the option of rejecting repair requests. Additionally, to buy something at the optical center, you must be a member of Costco.
What Are Costco Optical Operating Hours?
The stores are open Monday through Friday between 10 a.m. to 8:30 p.m. They are open on Saturdays from 9:30 a.m. to 6 p.m. and on Sundays from 10 a.m. until 5 p.m.
Costco optical locations operate during convenient hours, for seven days every week.
Costco Optical locations might be closed or operate with reduced hours on key holidays, including Memorial Day, Easter, Thanksgiving, and Christmas. Use the provided warehouse locating tool to validate the exact opening times of your local Costco Optical shop.
How Long Will Costco Take To Repair My Glasses?
Minor repairs usually take 30 to 60 minutes. However, extensive repairs may take up to two weeks to complete.
The severity of the damage is what determines how long it takes to repair your glasses.
The amount of time depends on the degree and gravity of the modifications your glasses need. You can get minor adjustments to the lenses and frames in a few minutes, though at the Optical Center, waiting periods can reach an hour at peak hours. If you are in a hurry, read out details about Walmart Prescription Glasses Delivery Time!
The usual turnaround time for projects needing lens replacement is one to two weeks. However, you should plan on a further couple of weeks for the entire repair process if the frame needs a fix due to damage.
Does Costco Have a Warranty For Their Glasses?
It's significant to note that Costco does not offer free exchanges or replacements for glasses acquired at their optical stores, nor does it offer a warranty for the items.
Not only does Costco have optical outlets in its physical stores, but it also sells prescription eyewear and sunglasses online.
If you return your eyeglasses after getting insufficient details from the seller, you might not be able to swap them for a correct prescription since the replacement would need the missing information.
Unfortunately, you could have trouble getting help if you have concerns regarding Costco glasses that have anything to do with your prescription.
If you're interested in buying or selling your own pair of Costco wholesale glasses, have a look at our linked entries on issues like the return policy for Costco whether Costco Optical takes insurance, and whether Walmart provides a return policy.
If there is an issue with the prescription, you can exchange your glasses and ask for a replacement or modification within Costco's return policy. You must return the spectacles to Costco within 60 to 90 days of purchase to be qualified for this. Additionally, you have the option to return contact lenses as long as they are unused, even after five years of use.
Learn about Costco Laptop & Computer Warranty for 2023
What Is Costco Eyeglass Return Policy?
There are some outlets where Costco Optical offers eyeglass repair services.
It's important to remember that glasses bought from Costco Optical do not include a warranty that would cover broken frames, scratches, or other issues. The availability of repairs, whether free or paid for, may vary based on the location.
We contacted Costco stores in California, Tennessee, Massachusetts, and Utah to verify this information. According to our inquiry, a number of these places have the capacity to perform repairs like arm replacements, screw replacements, or nose pad replacements, depending on the details of your frames. Check out what does Costco do with returns!
However, multiple stores stated that they were limited to very few repairs or couldn't even fix glasses. They may provide referrals for other local repair services in such situations.
It's important to keep in mind that Costco Optical features operate independently under the supervision of optometrists, leading to location-specific repair services and guidelines. Therefore, before making travel arrangements, we suggest getting in touch with your local Costco Optical to learn more about the precise repair services provided and any relevant rules or guidelines.
Costco's Glasses Repair Customer Reviews
Regarding its eyeglass repair services, Costco Optical gets a variety of reviews, indicating both favorable and negative feedback. Positive reviews often note the presence of a wide variety of glasses at affordable rates. On the other hand, unsatisfactory reviews usually bring attention to slow service and long waits. Here are a few instances of these reviews:
A favorable review from Cary Tseng said stated "They offered exceptional service, showing great professionalism and great manners." (3 reviews)
Positive Comment from Michael: "I would like to commend Costco from the optical division for providing excellent customer service, earning a 5-star rating." (4 reviews)
Positive Review: "I ordered prescription sunglasses and glasses on a Monday, and by Friday afternoon, I had received a text message letting me believe that my purchase was ready. (2 reviews)
These reviews represent the diverse consumer experiences at Costco Optical in their entirety.
Key Takeaways
Whatever the cause of purchase, Costco offers free basic repairs on all pairs of glasses. This involves adjusting nose pads, tightening screws, and cleaning the frames.
Costco charges a cost for major fixes, such as replacing damaged lenses or frames. According to the sort of damage and the kind of glasses you have, the cost of the repairs will change.
The regular hours of operation for Costco's optical departments are 10 a.m.-7 p.m., Monday to Saturday, and 10 a.m.- 5 p.m. on Sunday.
Frequently Asked Questions (FAQs)
Can You Bring Your Own Frames To Costco For Repair?
You can take your personal frames to Costco for maintenance or adjustments. Costco may adjust or repair your glasses for free or for an affordable cost depending on what kind of work is required.
Does Walmart Cover Broken Glasses?
For frames, Walmart offers a warranty of 12 months covering breakage and/or damage. Moreover, they have a lifetime free warranty that involves cleanings, etc.
Does Costco Glasses Warranty Cover Scratches?
No, the warranty on Costco glasses excludes scratches. Costco Optical does not provide a warranty on the offered frames or lenses because of scratches, wear and tear, or damage, according to its website.
What Is Costco Glasses Replacement Policy?
According to the standard Costco return policy, if a consumer is not entirely satisfied with an item, they can return it within 30 days for an exchange with a new pair of eyeglasses or a full refund. This policy also includes glasses, sunglasses, and contacts.
Can Costco Repair Broken Glasses?
Some Costco Optical stores provide glasses repair services. Along with lens repairs, frame changes, cleaning, and prescription lens adjustments, Costco optical stores also provide screw tightening and replacement services.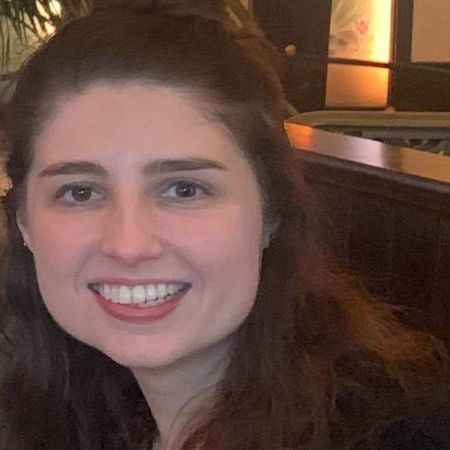 Ashley G. Anderson has than a decade of experience in business strategy and retail industry. She is an expert on the U.S. and world economies. She served as president of World Money Watch, where she shared her expertise on U.S. and world economies, as well as retail industry.