I recently saw a gorgeous dress at Costco that was on sale and made some impulsive purchase only to find out later on that it didn't quite fit me. Well, fear not because I knew a great deal about Costco clothing return policy. So if you have been in the same boat and wish to return ill-fitted or defective clothes to Costco stores, here's how it works!
Quick Summary
The return policy at the store is very flexible when it comes to clothes. The ones that are slightly worn or miss their tags can be returned either in-person or online. Costco lets you return items without even a receipt by using your Costco membership card to search your transaction history. Furthermore, your account can be suspended if you violate the policy by returning things that show excessive wear and tear.
What Is Costco Clothing Return Policy? (2023)
Costco has a very customer-friendly return policy for clothing. You can return your item to Costco at any time for any reason, even if you've worn or cleaned a piece of clothing.
But wait, I haven't told you the best part yet! The item's tags or the receipt are not even necessary for returning your clothing items. Additionally, you can always return an item and receive a refund if you're dissatisfied with how it turned out after washing or wearing it.
While this might seem unbelievable, there are some limitations. Costco has the right to refuse returns of items that have been used for a long time and shows usual wear and tear. Even so, the huge retail chain is often kind and approves the return with no issues.
Moreover, exchanges are not available at Costco. This means that you must bring back the original product and then buy the new one individually if you wish to exchange it for another size or color.
The Costco clothing return policy seems to be a customer's paradise. Therefore, if you're confused about your choice to buy that jacket or pair of trousers at Costco, go ahead and try them. You always have the option of returning it if it does not work out.
Can You Return Clothes With Open or Missing Product Packaging?
Yes, you can easily return any item to Costco without having to worry about retaining all of the plastic wrapping and instructions.
However, don't get rid of all those components and extras. You still have to have each of the accessories and parts that were included with it.
This is good news for anyone who has been using a product for some time but may have misplaced or discarded the packaging. If you already possess the required components, you don't need to worry about looking for the original packaging or manual.
The fact that Costco accepts returns shows its devotion to ensuring high customer satisfaction. This policy gives you the peace of mind that you're receiving the best deal possible and that you're able to always return an item if it doesn't live up to your expectations.
Can You Return Clothes To Costco Without Tags?
Yes, you can instantly return clothes to Costco without tags.
Costco will offer you a complete refund with no questions asked as long as your clothes are in good condition.
Just bring in a Costco membership card for verification purposes along with any clothing item you choose for return.
Returning clothing to Costco can give you a mini adrenaline rush because it will ultimately be up to the staff to determine whether they should accept the return. However, Costco is entitled to deny the return if your clothing item has any irreparable damages.
Does Costco Take Back Worn Clothes?
Absolutely, you can immediately return your clothing to Costco. If your clothing is in good condition, Costco will give you a full refund.
But if your clothing item has any irreversible damages any further than regular wear and tear, Costco has the right to refuse the return.
This is a concept of their incredible "risk-free 100% satisfaction guarantee," which is offered on the majority of their items. You don't need the original packaging or the receipt, you only need your Costco membership card.
Since the staff will ultimately decide whether or not to accept the return, returning clothing to Costco can create some thrilling suspense.
How To Return Clothes At Costco Store and Online?
It's simpler to return clothes from Costco than it is to figure out a Rubik's Cube. You can return any item of clothing, whether it was bought in person at a Costco shop or online, without paying any shipping or handling charges.
All you need is your reliable Costco membership card to return products in-store and the problem is solved! You can proceed. Simply provide your membership number to the professional store worker if you forgot your receipt, and they will quickly locate your purchase history.
Furthermore, if you get clothes as a gift from Costco, you are not even required to have a membership to return them. It is similar to receiving membership advantages without ever having to pay for them.
So go ahead and enjoy a little shopping plus have confidence that returning your purchases will be a piece of cake regardless of the reason.
Now, if you want to return clothing purchased from Costco online, the procedure is as simple as sending a letter to a friend. You just have to fill out an online return form.
Go to Costco.com and sign in.
Then, select "Orders & Returns."
Next, proceed by clicking the "Return Items" option next to the item of clothing you want to exchange. It's similar to using a treasure map to find your way to get your money back!
After you've finished, print the label, and neatly attach it to the items you're returning. It's like giving yourself a present!
The last step is to deliver the parcel to a nearby courier service. Your order refund will be instantly applied along with the cost of return shipping. It's like getting a gift and a refund all at once.
What Does Costco Do With Returned Clothing?
Costco may decide to keep it for sale or discard it depending on the quality of the returned item of clothing.
Brand-new clothes with tags on may still be resold or given to a retailer for sale if it is in good shape. That means that it might find its way into the hands of some other happy customer.
But, the situation changes if the outfit has already been worn or damaged beyond repair. Costco will get rid of the clothing in this situation. Costco never compromises on quality and client happiness which is why it makes sure its customers get the best service by getting rid of damaged clothing.
In the end, you can be sure that Costco takes the quality of its products seriously from beginning to end when you purchase there.
Can You Return the Shoes To Costco?
Yes indeed, Costco's return policy applies to both shoes and other clothing items.
You can return a pair of shoes to Costco for a cash refund if you buy them but discover after wearing them that they simply don't fit your feet.
It's crucial to remember that the same restrictions that apply to other clothing products also apply to shoes. This implies that the shoes must be in acceptable condition and that you must present your active Costco membership card during authentication. Costco has the right to reject the return if they exhibit signs of damage beyond normal.
So, instead of having a pair of painful shoes, use Costco's flexible return policy to swap them out for something that better suits your style.
Does Costco Take Back Food?
Yes, Costco allows you to return your food items back, even if it hasn't been opened yet.
Although Costco's return policy is absolutely amazing, it is not an entitlement for misuse or abuse. Costco monitors all of your returns, so if they believe you're abusing their policy, you might have to face problems.
Thus, take full advantage of Costco's return policy while being ethical. Avoid being the reason that the policy is removed from all members. Moreover, don't worry if you buy more bakery items than you need; simply freeze those for later use.
What Is Costco Return Policy For Electronics and Appliances?
Costco allows you to effortlessly return your electronics and appliances within a period of 90 days.
If you enjoy purchasing from Costco, you will be surprised to find out that they have reduced the period during which you can return electronics from an unlimited number of days to just 90. This means that after years of use, your old technology that has become outdated or broken cannot be returned.
However, Costco will always offer some of the most idealistic return policies for the convenience of its customers, and its affordable prices and high-quality products are still available. They also offer free tech support for a variety of products, including TVs, PCs, webcams, and much more.
You can get everything you need at Costco, so do not allow this little change to discourage you from shopping there!
Can You Return Items Bought at Costco.com?
Yes, items purchased from Costco's online platform can be returned within the 90-day period.
It is simple to return an item for a cash refund if you are unhappy with your Costco online purchase. Costco will cover the shipping and handling costs, so you do not need to worry about them.
You can simply return your purchase to any local Costco warehouse. Just bring the item, along with your Costco.com receipt, and they'll complete your refund right away. Alternatively, Costco has now provided an Online Return Form to facilitate its customers even more.
You can exchange or return an online purchased item for any reason, including a change of heart, receiving a broken or defective item, or placing the incorrect order.
For most appliances and gadgets, Costco usually accepts returns between 90 days; for some other items, the return period may be longer. You can visit Costco's website to review the details of its return policy.
Costco wants you to cherish the perks of being a member while enjoying your shopping experience. They make it simple and convenient for you to exchange or return your online purchases for this reason.
Regardless of whether you purchase in-person or online, you can trust Costco for excellent quality at an affordable price.
Can You Return Furniture Bought At Online Costco Store?
Yes, you can return furniture bought at the online Costco store even a few years after the purchase while some items may have a limited 90-day time period. Moreover, Costco may refuse to return custom-made furniture pieces.
I was searching for a furniture shop to get a few items when I stumbled upon Costco's exceptional furniture return policy. Costco's customer-friendly policies caught my attention right away and the next thing I know, I was finalizing my order.
The thing I loved about Costco is that it's simple to return any piece of furniture to the store, even if it was purchased 2 years ago. Note that certain furniture items can only be returned within 90 days after the purchase where you can return them for a full refund and Costco might not be able to return the item if it was a custom-made furniture item.
Moreover, you can easily request a return online or at any Costco warehouse. Just like with deliveries, Costco's carrier will get in touch with you to schedule a convenient pick-up time. Even if you change your mind or discover a better offer elsewhere, you can return a piece of furniture after two years.
So, instead of waiting, just take advantage of Costco's incredible furniture options right away!
Can You Return Gifts To Costco?
Absolutely! Items that were sent to you as gifts are returnable at Costco.
Costco offers a 100% risk-free satisfaction guarantee on both membership and items. You can stroll in and return items whether you are a member or not.
However, if you cannot find the receipt, you'll need to get the membership account information of the individual who bought the item for you. Additionally, some items, including jewelry and electronics, include a 90-day return policy.
The best feature about Costco is its convenience and simplicity of returning gifts that are no longer required, or desired. Even online purchases can be returned to any Costco store.
Therefore, do not delay in making a decision for too long!
Can You Return Mattress To Costco?
Yes, you can return the old mattress to Costco, but the final decision depends on the shop manager.
I must admit that it's a brave decision if you're planning to bring back a bed mattress that you've been using for more than a year! You must really like Costco's flexible return policy. But somehow, it's not as simple as you may think. There are a few things you should think about before dragging your mattress to the retailer.
You will first have to encounter the shop manager. They won't be pleased to see you with a saggy mattress that you've been sleeping on for years. Anyhow, they will examine your purchasing history to assess how trustworthy you are as a customer. Note that Costco can reject your returns or impose a fee if you do not even spend enough there.
The second requirement is having a purchase receipt. If you are not a member, you might not be able to return your mattress without a receipt. While members do not need to show their receipts as their records can be verified from their membership cards.
Moreover, if you constantly return your mattress after two years, it can be considered a misuse of your membership rights and Costco can suspend your account.
So, it is entirely up to you if you decide to return your mattress.
Can You Return the Car Tires To Costco?
Yes, Costco gives you a 30-day timeframe to check your tires and return if you are unhappy with them.
Costco goes over and beyond when testing tires. Costco offers you an entire 30 days to test out tires that you buy from them. This implies that you have a full month to test drive those, and if for some reason you're not happy, Costco will fix the issue. They'll accept the tires back or exchange them for a fresh pair, no questions asked.
Costco wishes to ensure that you have the ideal set of tires for your requirements, whether you drive fast or slowly.
How Long Do You Really Have To Return Something To Costco?
Costco does not have a set return period for the majority of its products. This implies that, if the product is still in great shape, you can return it to Costco whenever you want.
However, there are certain exceptions to this rule. For example, you can only return electronic items within 90 days of your purchase. But legal restrictions prevent the return of cigarettes and alcohol.
Although Costco normally has a very lenient return policy, it's crucial to remember that each shop manager has the final authority when deciding to accept returns.
A manager has the right to refuse a return if they think the customer is exploiting the return policy and trying to send back something that is obviously broken beyond typical use and tear.
Do I Need a Receipt To Return The Item To Costco?
No, you do not need a receipt to return an item to Costco. Only your Costco membership card or number is required.
It's easy to return products at Costco. There's no need to keep track of inconvenient receipts or search through archived emails to discover your purchase record. All you need to return an item is your trusted Costco membership card or number.
After getting these two items, proceed to the customer service counter where a helpful and friendly Costco worker will be waiting to help you. They'll quickly locate the proof of your purchase using their remarkable technology, which they'll utilize to search through all of your previous purchases.
Once they have the details of your transaction, they will immediately issue your refund, allowing you to move on with peace of mind. Hence, the next time you hesitate to make purchases at Costco out of concern for the inconvenience of returns, keep in mind that doing so is simple there and you have hardly anything to worry about!
Can You Get Cash When Returning Items Purchased With a Debit Card?
No, you can only get a Costco cash card rather than reimbursement to your initial method of payment.
If you use your ATM card to purchase products at Costco, you can find yourself in a tough spot when you have to return something, you might only get a Costco cash card rather than reimbursement to your initial method of payment.
This can be pretty annoying if the gift receiver doesn't have the ability to retrieve the initial payment method and the item was given to them. Just think of how disappointed your loved one would be if they were unable to get a reimbursement for the present you bought them due to the use of your ATM card!
Hence, if you frequently purchase gifts from Costco, it could be a wise choice to change to paying with a cash or credit card. In that case, you'll have a higher chance of receiving your cash back with no problems. Also, you'll have an excellent reason to reward yourself with some additional cash back or points from your credit card!
Can Someone Else Return Costco Items For You?
No, only the membership cardholder can return the purchased item. However, a person authorized on the membership account might be able to make the return too.
Most things can be returned to Costco within a 90-day period of purchasing them, thanks to their friendly return policy. Yet, you must be careful of who can really make the return.
Usually, only those who are members of the purchase are authorized to make a return. If you desire another person to return a Costco item for you, they must be authorized on the membership account.
So, even if you have a member's card, you cannot make a return with it unless you are authorized. Otherwise, they will be unable to process your return. This is done to stop financial crime and abuse.
By allowing your purchases to pile in your closet, you risk losing out on the advantages of Costco's return policy. So, recover your money or swap it for something greater by taking some action!
Can You Return Products After the Manufacturer's Warranty Is Over?
No, once the manufacturer's warranty is over you cannot return the item.
If you're a Costco member, you may be curious about its return policy for things that have exceeded the manufacturer's warranty. Well, Costco does not accept items that exceed their manufacturer's warranty.
Costco has a highly liberal and adaptable return policy that ensures your happiness with each and every item they sell. Their website states that, with some exclusions, they will reimburse your total price for the majority of things.
For instance, in the case of electronics, Costco only accepts returns within 90 days of the delivery date. Therefore, I'm afraid Costco won't accept it back if the HP printer ink you bought has run out and it's been more than 90 days since you bought it.
Can You Return Something To Costco If Membership Has Expired?
Yes, you can return something to Costco if your membership has expired, all you need is your purchase receipt.
If you ever feel like making unplanned purchases at Costco without the membership to exchange them. Then don't worry, Costco has got your back.
Even though being a member of Costco makes the return procedure simpler, you could still return your unnecessary things. You only need your product receipts or gift receipt to get started.
When processing returns for non-members, Costco would utilize the receipt to check the membership information of the person who made the original transaction.
The good thing is that your money will be refunded! Costco will either give you a cash card that you can use to make more retail purchases or a straight cash refund.
What Items Can You Not Return to Costco?
This depends on the type of product you want to return.
Products with limited shelf-life: These include items that have a short lifespan, like tires and batteries for cars. You should make sure you're comfortable with the terms of the limited warranty before buying them because these products have a specific policy.
Cigarettes: If you decide you don't want them after purchasing them, you're stuck with them. Unfortunately, you will need to pick another location to put your cigarettes out for the return.
Alcohol: Although Costco provides a great variety of wines, beers, and cocktails after you've made your choice, it's too late to return it. Therefore, you'll have to find an alternative way to get rid of them.
Custom-made Kiosks and installed applications: They cannot be refunded. However, you might be able to seek a warranty replacement or repair if the product's specs are faulty.
Diamonds: You must take extra precautions if you're looking to buy diamonds. All diamonds that weigh one carat or more must be verified by the Costco fulfillment center after being returned along with the relevant documents. After the diamond has been examined by a Costco Graduate Gemologist, you will receive a jewelry credit memo with the option to choose another diamond or receive a refund. But it can take up to five business days.
What Will Happen If I Make a Lot of Returns To Costco?
If Costco flags your account for violating its rules, your membership may be canceled.
Becoming a member of Costco gives you access to free samples, bulk discounts, and insight into your spending patterns. Costco keeps track of everything you purchase and associates it with your membership, including returns.
Now, you may be asking, "What's the point? I'm only returning a few items here and there. But this is where things start to get crazy: If you enjoy abusing the return policy and using it as an insurance policy for your buying addiction, then please be aware! If Costco flags your account for violating its rules, your membership may be canceled.
Electronics are a good example of how this has already happened. Electronics used to be eligible for unlimited returns at Costco, but due to abuse, some products have been given a 90-day return window.
Therefore, in order to prevent misuse of its return policy, Costco has a specific rule that they take pretty seriously. Thus, if you're a person who believes it's acceptable to return partially consumed food or clothes that have been worn for a month, rethink. Because Costco may terminate your membership if they believe you are abusing their kindness.
What You Should Know When Returning Any Item to Costco?
It's crucial to be mindful of the following things while returning anything to Costco:
Costco offers a fairly flexible return policy, for even online furniture purchases.
Unfortunately, some customers abuse the return policy by making several returns.
But If Costco suspects abuse, shop managers have the option to reject a return.
Costco has the right to revoke memberships at any time, including for violating the return policy.
Always use the return policy sensibly and refrain from making false or excessive returns to prevent membership termination.
How Is Costco Return Policy Compared To Other Retailers?
Costco's return policy is customer-friendly and is known to be one of the finest in the industry.
Costco frequently receives attention and praise for its customer-friendly return policy. Compared to other retailers, here is how Costco's return policy actually works:
Time limit: Unlike many stores, Costco does not place severe time restrictions on returns for the majority of its products. This implies that as long as the item is still in good condition, you can return it to Costco at any time in the future.
Different product return policies: Different retailers have slightly different rules for certain categories of products. For instance, there can be a deadline for returning devices such as Air Pods return to Costco or appliances like bigger electronics, etc. Although Costco has certain restrictions on specific products too, in general, their return policy is clear and helpful.
Terms and conditions: Some stores may need a receipt or tags on items to be returned. Interestingly, Costco is far more flexible since in most cases, you can return an item without a receipt or tags.
While there are other stores with more friendly return policies, Costco is frequently considered as having one of the finest in the industry. This policy is a major factor in why so many people select Costco as their place of shopping, and it builds customer loyalty by making the process simple.
Key Takeaways
The return policy at Costco is quite flexible with regard to clothing. Costco may accept clothing returns for items without tags. But they do not accept exchanges, which means you'll have to send back the old item and buy a new one.
Clothing returns are not accepted by Costco; if the item has damage beyond normal deterioration, it is unlikely to be accepted.
In most cases, you can return products without a receipt or a Costco membership within a 90-day period. But there are specific circumstances when staff may demand a membership card or evidence of payment.
Frequently Asked Questions (FAQs)
Can I return items that have expired at Costco?
Food that has beyond its expiration date cannot be returned under Costco's return guidelines for food. In the majority of circumstances, Costco will take unsealed food if you're unhappy with it for any reason.
What does Costco's return policy cost?
The shipping and handling charges associated with returned items through Costco.com would be given a refund. They are reimbursed to the credit card being used to place the original order. The cost of return shipping won't be paid by you.
How does Costco's warranty work?
Through Costco Concierge Services, eligible products are automatically registered in an extended warranty that lasts up to 2 years from the time of store purchase, or the date of delivery if the product was ordered online. acquiring Allstate Protection Plans' extended warranty protection.
How can I make a Costco warranty claim?
Submit a claim online for the quickest service or call 1-877-927-7268. Have the eligible item with you as well as your receipt. Many claims receive instant approval.
How can I send a big item back to Costco?
A return/replacement request can be made by selecting the Return Items option next to the relevant order and then following the on-screen instructions. Get your return label right away or arrange for a pickup option. You'll receive an email with further instructions for large items.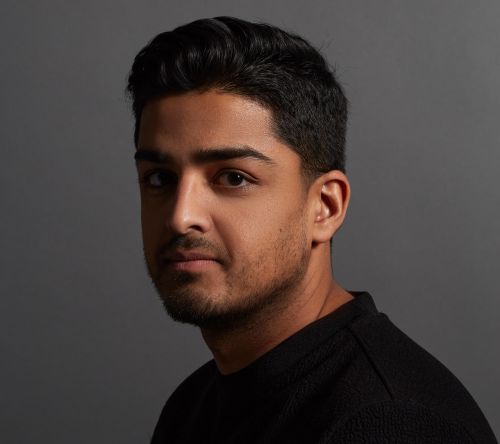 Ali Anees is a professional brand marketer focused on enhancing customer experiences. His focus is on conducting all-rounded research on U.S. retailers and services to provide updated information for our consumers.
He has a background in strategizing and developing marketing tactics for large Consumer Packaged Goods organizations. His understanding of the industry is beneficial when it comes to finding detailed and accurate information for our consumers.