Planning an event or party involves many details, and one crucial aspect is the food, right? If you are looking for a convenient way to satisfy your guests with high-quality appetizers, then Costco catering is your answer! Costco has an impressive selection of party platters that will uplift your event and leave your guest amazed. From mouthwatering sandwiches to succulent shrimp, and delectable sushi to finger-licking Buffalo wings, you can order delicious platters to meet the occasion's requirements.
Quick Summary
You can avail of catering services from Costco by visiting the deli section in stores. The orders can be placed online but since the store does not promise delivery, you have to pick up the platters by yourself. The price of the food party platters depends on what you order but typically ranges between $10 to $42. There are also add-ons available that you can get for extra charges.
Where Will I Find Costco Catering In Stores?
If you are wondering where to place your order, then look for a small kiosk near the bakery or the deli section. To place your order, fill out the in-person forms that are provided at the kiosk. It is imperative to remember that Costco doesn't take catering orders online.
However, you can download the form from their website, fill it out and submit it at the store. The catering order form will require you to fill out some essential information, which includes:
The catering option you want to choose
The quantity of each option
Order completion date and time
Costco membership number and contact information
After the information in the form is completed, you can easily drop the form in the kiosk slot to place your order successfully. You can only submit a catering order if you have a Costco membership.
How Can I Place an Order For a Costco Party Food Platter?
You have the option to order in-store or place your order by calling the nearest location. Costco party platters are not available online, which is why you will need to visit the local Costco Warehouse.
For in-store orders, find the kiosk near the bakery or deli section. You can place your order at the kiosk that says "Deli Order Selection" or "Order Party Platters Here." If you are unable to locate the catering kiosk, ask Costco's friendly staff for assistance.
To place your order in-store, you will just need to fill out the form provided, mentioning which platter you require, its quantity, and your contact information. The ordering process will complete once you drop off the form in the slot at the kiosk. Ordering platters at Costco follows the same process as ordering a cake from the warehouse's bakery.
Customers can also place their order by calling Costco Warehouse. Simply use the store locator tool to find out the number of the nearest outlet. When you call the store, request to speak with someone at the deli section and place your order.
Go to the store at a pre-decided date and time to pick up your order. It is best to place your catering order at least 24 hours before. You can call or visit the store during Costco's opening hours to place your order. Although Costco offers delivery for food items, it doesn't deliver party platters, so you will be responsible for pickup.
What Types of Catering Platters Does Costco Sell?
Costco offers a wide range of catering platters to suit various tastes and preferences. Four types of platters are generally available at the store to be picked up (when supplies are accessible). These platters can cater to a variety of occasions. As of 2023, some popular Costco platter options include:
Costco Sandwich Platter: The Costco Sandwich Platter includes a variety of delicious sandwiches made with fresh ingredients.
Prawn (Shrimp) Platter: This platter is perfect for a seafood lover who enjoys elegance. It is served with a flavorful cocktail sauce.
Buffalo Wings Platter: It's a good option for sports events, casual gatherings, or parties where guests can enjoy finger foods.
Costco Croissant Sandwich Platter: The Costco Croissant Sandwich Platter features sandwiches filled with a variety of ingredients such as deli meats, cheeses, and spreads.
Sushi Platter: if you are a sushi enthusiast or want to offer a unique and flavorful dish at your event, get the Sushi platter.
Assorted Hye Roller Platter: It features a selection of bite-sized rolled sandwiches known as Hye Rollers.
Costco Vegetable Tray: The Costco Vegetable Tray consists of a selection of fresh and crisp vegetables, offering a healthy and colorful option.
Turkey & Swiss Roller Wraps: This Costco platter has delicious bite-sized wraps filled with sliced turkey, Swiss cheese, and other complementary ingredients.
Costco Fruit Platter: The Costco Fruit Platter offers a refreshing and healthy option for guests.
Decorated Sponge Cake: It is a classic dessert option from Costco that features a light and fluffy sponge cake layered with creamy fillings.
If you are planning on ordering a cake from Costco, don't forget to read our guide on how long should Costco cakes be refrigerated to make sure the servings are fresh when the guests arrive.
Charges for Costco Made-To-Order Platters
Costco offers four pre-made platters that are designed to have universal appeal. Some locations might offer a Sushi or Chicken wings platter.
These platters are best for office gatherings and kid's parties. Moreover, you can also get these platters if you are not in the mood to cook or are short on time. One of their best platters is Chicken & Swiss Rollers, which can easily feed a hungry crowd.
Costco catering platters offer great value for money and have relatively cheaper prices compared to its competitors. Although the pre-made platters might not offer gourmet quality, the food served at Costco is always fresh.
If you are hosting a specific themed party, Costco warehouse allows you to get super affordable made-to-order platters.
The prices for Costco made-to-order platters depend on the type and size of the platter. The charges are generally reasonable, considering the high-quality ingredients and generous portions. Made-to-order platters will cost you as low as $0.74 per person. Buying platters from Costco deals will save you a couple of bucks and will allow you to sit back and relax.
Costco Chicken & Swiss Platter Charges
This platter has a total cost of $39.99 and serves around 20-24 people. Chicken & Swiss Platter costs around $1.67 – $2 per person whereas the Croissant Sandwich Platter costs comes around $2 – $2.50 per person.
The Costco Chicken & Swiss platter is a popular choice for many events. It typically consists of deliciously seasoned, oven-roasted chicken paired with Swiss cheese slices. If you are hosting a gathering that calls for sandwiches, it is best to opt for a Chicken & Swiss Platter rather than Croissant Sandwich Platter.
Apart from the lower cost, the Chicken & Swiss Platter offers delicious roll-ups that are easy to handle at a party. The secret ingredient is a schmear of cranberry cream cheese that makes this platter a fan favorite.
If you want to get Croissant Sandwich Platter but at a lower price, then cut the croissants into fours. The serving size will double and the price will come down to $1 – $1.25 cost per person. All the platters available at Costco are wallet-friendly and will serve your guest tasty bite-sized foods.
Costco Meat and Cheese Platter Charges
The Meat & Cheese Platter at the Costco warehouse is priced at $26.99. It serves around 16-20 people, which makes $1.35 – $1.65 per person.
The Costco Meat and Cheese platter is a crowd-pleaser, featuring a variety of deli meats and cheeses. The charges for this platter are lower than cold cuts you can purchase at a deli or supermarket. Moreover, you will receive same-day freshness. However, it is best to pre-order these platters by specifying a time and date.
These trays include a pound of ham, chicken, and roast beef. In addition, it comes with 28 slices of diverse cheeses such as cheddar, Swiss, and provolone. If you make your tray, the meat would cost you around $9 per pound, making it $27. With the Costco platter, you will also have cheese at a lower price.
In terms of trays and platters, Costco provides great value for your money with its generous portions.
What Is Costco Fruit Tray Price?
You can purchase the fruit platters for only $10.99 and save yourself from the hassle of cutting the fruit to perfection and then decorating a tray.
Along with several savory platters, Costco executive members and basic members can also delight in fruit trays and dessert platters. Fruit trays are visually appealing and delicious, and feature a variety of seasonal fruits.
It is worth noting that Costco's fruit trays are known for their fresh and high-quality produce, making them a great option for health-conscious guests. These affordable trays will give your party an elegant look and will help your guests enjoy delicious fruity flavors.
Costco Platter Menu and Prices
The menu for Costco catering is extensive, offering a variety of party platters to serve different themes and needs. Best of all, these platters taste delicious, look amazing, and are available at affordable prices. When you divide the price of the platters available at Costco by person, it comes down to $1-$3 per person.
These platters are inexpensive and give you a chance to bring amazing food to the table without putting in a lot of effort. Here's a table showcasing the Costco platter menu with prices, the number of people each platter serves, and whether they are pre-ordered or made to order:
| Platter | Price | Number of People | Pre-Order or Made to Order |
| --- | --- | --- | --- |
| Chicken and Swiss Rollers | $39.99 | 20-24 | Pre-order |
| Costco Croissant Sandwich Platter | $39.99 | 16-20 | Pre-order |
| Meat & Cheese Platter | $26.99 | 16-20 | Pre-order |
| Prawn (Shrimp) Platter | $39.99 | 20-24 | Pre-0rder |
| Sushi Platter | $36.99 | 24-26 | Made-to-order |
| Buffalo Wings Platter | $41.97 | 5 lbs (approx. 60 wings) | Made-to-order |
| Costco Vegetable Tray | $10.79 | 4-6 (4 Lbs) | Made-to-Order |
| Assorted Hye Roller Platter | $39.99 | 40 pieces | Made-to-order |
| Turkey & Swiss Roller Wraps | $29.99 | 20 | Made-to-order |
| Decorated Sponge Cake | $27.98 | 48 | Made-to-order |
| Costco Fruit Platter | $10.99 | 24 (5 Lbs of seasonal fruit) | Made-to-order |
As of March 2023, the Costco warehouse will only have four pre-ordered party platters. You can easily order your favorite platters, however, you will need to get a customized tray.
Costco Pre-Made Dishes for Add-Ons
In addition to their platters, Costco offers a selection of pre-made dishes that can complement your catering order. From appetizers and side dishes to main courses, these pre-made dishes provide convenience and variety for your event.
These add-on food items might not be fresh, so it's best to check the date on the package. Moreover, you might need to heat these foods at home. Purchasing Costco add-ons will save you if uninvited guests show up.
Mac and Cheese: Costco's Mac and Cheese add-on features a creamy and cheesy pasta dish that is loved by both kids and adults. This indulgent and comforting side dish adds a satisfying touch to any catering order.
Chicken Salad: Consisting of a flavorful combination, this salad can be served on its own or used as a filling for sandwiches or wraps.
Caesar Salad: It typically includes a bed of fresh romaine lettuce, Caesar dressing, croutons, and grated Parmesan cheese. This classic salad is filling and looks big.
Ribs: If you want to add meaty and flavorful items to their catering spread, these slow-cooked ribs are a delicious choice for barbecues, casual gatherings, or parties.
Spinach Salad: This salad offers a refreshing and nutritious option with its combination of vibrant greens and flavorful toppings.
Rotisserie Chicken: The delicious chicken is versatile for many dishes such as sandwiches or tacos.
Street Taco Kits: Allow your guests to customize their tacos at the event. It offers a variety of ingredients and your guests can tailor their tacos to match their taste preferences.
Will Costco Deliver My Platter Order Within 24 Hours?
Yes. Even though you can pick up platters from the store, it is best to give at least 24 hours' notice. Whether you are placing your order in-store or through call, Costco prefers taking an order 1 day or longer before delivery. It ensures availability and certifies fresh food, making it a hit at the event.
When placing an order, put the exact date and time on the form to make sure that you receive timely delivery. According to reviews on the Reddit forum, Costco is very accommodating. The store will even take your order near closing time and will deliver it as soon as the store opens.
In addition, Costco also has a couple of delicious add-ons that can be paired together to make a platter for last-minute orders. For example, you can choose from wraps, pre-made sandwiches, and other grab-and-go food items.
Costco Hours for Store Pickup
Costco doesn't offer party platter delivery, which means that you will have to pick up your order at the store. It is crucial to know the proper timings and schedule your day accordingly to pick up the order in time.
Even though the hours of Costco stores vary by location, the majority of stores operate from 10 am to 8.20 pm during the week. The hours on the weekends are generally shorter. Over the weekends, you can pick up your order between 9 am to 6 pm. The times for Sunday might be different. Some stores are open from 10 am to 6 pm.
Costco typically operates with extended store hours to accommodate customer needs. Checking the specific store hours on the Costco website or contacting your local store directly will ensure you have accurate information for planning your pickup.
Can Costco Non-Members Order Catered Items?
No, non-members cannot avail of catered items from the store. Costco does offer some services to customers without membership such as eye exams. However, you will require a membership card to order from their catering section.
To avail of catering services, you need to go inside the Costco warehouse and order at the kiosk. However, people who do not have a membership card cannot enter the store.
Moreover, you need to put the membership number on the ordering form. A failure to provide details on the order form might lead to order cancellation.
Can I Customize My Order With Costco Catering?
Costco offers limited customization options for its catering orders. While you may not be able to make extensive modifications to the pre-designed platters, you can request slight changes or substitutions.
Changes in the party platters will naturally alter the price. For this reason, Costco does not offer customization. You will not be able to request a vegetarian-only sushi platter or switch more chicken for ham on the pre-made platters.
To access a larger number of deli platters at a similarly affordable price, you can visit Walmart and check out their extensive menu.
Does Costco Offer Formal Catering Services For Events?
Generally, catering includes food preparation and serving via trained staff. Costco primarily focuses on offering convenience by delivering delicious platters and pre-made dishes that are suitable for a variety of events.
These party platters are used to "self-cater" an event. Although Costco offers catering they do not provide full-scale formal catering services with wait staff and table setup. Similarly, Costco does not deliver food items. It implies that you will be expected to pick up your food from the Warehouse and arrange it yourself.
Costco Party Platter Customer Reviews
Customers who have used Costco catering services often praise the quality, taste, and value for money. Many appreciate the convenience and variety of the platters, with positive reviews highlighting the generous portions and fresh ingredients. Overall, these platters offer a convenient way to bring delicious food while hosting small events.
While many customers love the convenience these platters offer, many have highlighted that you can prepare your own for less. You can purchase all the ingredients separately from Costco Warehouse and prepare an amazing platter at home. Many customers say that they pay for the service when they purchase the platter from Costco.
In addition, when you make your platter, you can choose higher quality ingredients, change the items to what you like, and even control the portion size according to your guests.
Benefits of Pre-Ordering Party Platter from Costco
Tailoring your order: Costco typically offers customization options for their party platters. Pre-ordering allows you to specify any special requests or dietary requirements. For made-to-order platters, you can choose your preferences and portion size for each item. However, you will not be able to swap the ingredients on a platter.
Portioning your platters: Generally, Costco party platters are designed to serve a specific number of people. When you pre-order the platter, you can specify the portion you require to need. It can avoid any potential wastages or shortages.
Convenience: Pre-ordering party platters allows you to save time and effort. You can browse through Costco's catering menu, select the platters you need, and place your order in advance. You can focus on other elements of the party.
Cost Effective: Costco's party platters are often priced competitively low. When you pre-order the platter, it allows you to review the menu and choose according to your budget.
Fresh food: Costco is known for its commitment to quality and freshness. You can mention the exact time you need your party platter when pre-ordering it. This way you will receive fresh, warm platters; eliminating the need to warm up your food.
Availability: By pre-ordering, you can ensure that the desired party platters will be available. These platters are high in demand, especially around the holidays. You do not want any last-minute surprises.
It is imperative to remember that people who have active Costco memberships are eligible to pre-order platters.
Trick! How to Save $5 on Costco Deli Meat Purchases
If you're planning to purchase deli meat from Costco for your event, here's a little trick to save some money. According to a shopper, you should opt for store-brand products. Another way to save amid this high inflation is to compare prices.
Costco sells pre-sliced turkey at $18.49 for two pounds. On the contrary, you can buy Kirkland's Turkey breast for $4.56 per pound. Store-brand products are cheaper compared to national products as the marketing spend is less. For instance, Costco Kirkland products do not have a high spend on marketing, research, development, or advertising. This allows the products to be priced lower.
You can easily save up to $5 on deli meat by using this trick. When shopping at Costco, you should avoid buying Columbus's pre-sliced brand for turkey. You can also keep an eye out for Costco's frequent coupons and promotions.
Occasionally, Costco Warehouse offers discounts on deli meat purchases. It allows customers to save a couple of bucks at Costco while enjoying high-quality products.
Key Takeaways
Costco offers a diverse range of catering options, including sandwich platters, croissant sandwich platters, prawn (shrimp) platters, sushi platters, buffalo wings platters, vegetable trays, assorted Hye roller platters, turkey & Swiss roller wraps, decorated sponge cakes, and fruit platters.
Costco's catering menu is designed to offer convenience, quality, and value for money, making it suitable for both casual gatherings and special occasions.
Pre-ordering party platters from Costco saves time and ensures that the food is ready for your event, allowing you to focus on other aspects of the occasion.
Frequently Asked Questions (FAQs)
Should I get Costco catering for breakfast?
Costco does not specifically do breakfast catering. However, it offers a wide range of bakery/breakfast sections. It includes muffins, croissants, bagels, and fresh fruit. Whether you should opt for Costco to meet breakfast requirements ultimately depends on your event and guests preferences.
If you're hosting a morning gathering or a corporate meeting, Costco's breakfast catering options can provide a convenient and delicious solution. If you are hosting an upscale event or want eggs on the breakfast menu, it is best to look elsewhere.
Does Walmart offer catering?
Yes, Walmart also offers catering services. They provide a variety of party platters and pre-made dishes, allowing you to customize your order to suit your needs.
Walmart's catering services are worth considering if you're looking for budget-friendly options. It has an extensive range of party platters, including a sub-menu, mix-and-match sandwich rolls, wings, snacks, and a kid's tray.
Does Sam's Club catering make vegetable trays?
Yes, Sam's Club offers vegetable trays as part of its catering menu. These trays typically include a variety of fresh vegetables and a delicious Member's Mark ranch dressing. This vegetable tray is perfect for large gatherings or for snacking without adding calories.
Are there any vegetarian or vegan options available in Costco catering?
Yes, Costco offers vegetarian and vegan options in its catering menu. You can get vegetable trays, fruit platters, and even specific vegetarian sandwich platters. For specific dietary needs, you can contact the catering department to ask about the alternatives.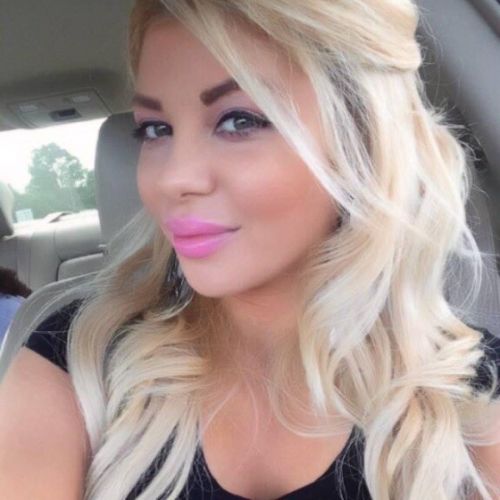 Jeannine Mancini, a Florida native, has been writing business and personal finance articles since 2003. Her articles have been published in the Florida Today and Orlando Sentinel. She earned a Bachelor of Science in Interdisciplinary Studies and a Master of Arts in Career and Technical Education from the University of Central Florida.