Are you a savvy shopper always on the lookout for the best deals? Look no further than Costco! Costco is one of the largest wholesale retailers in the world, offering a wide range of products at incredibly affordable prices. From groceries to electronics to clothing and more, Costco has it all. With so many products and promotions to choose from, it can be overwhelming to figure out Costco deals to save money but I am here to help you out!
Quick Summary
Costco is one of the most prominent store when it comes seasonal and promotional deals that can help you save big. Regardless of the category that you are shopping in, Costco will always have your back! Costco membership, discount coupons and in-app saving deals are just few of the many tricks that you can employ to save big on your next Costco trip.
Best Deals at Costco to Save Money
Costco is a treasure trove of amazing deals, but with so many products and promotions to choose from, it can be a challenge to figure out the starting point. To help guide you, we have wandered Costco aisles and compiled a list 100+ of the best deals that will enable you save money without sacrificing quality.
Save on Beverages
Popular for low prices, Walmart cannot match Costco prices when it comes to the following beverages deal.
You can purchase Horizon Organic Heavy Whipping Cream for $0.21/ounce whereas Target prices it at $0.31/ounce.
Tropicana Orange Juice is available at $0.06/ounce, which is same as Walmart.
Do you love Bai Flavored Water? Then get it for $0.07/ounce at Costco.
LaCroix Sparkling Water is accessible at $0.02/ounce, which is much lower than Target pricing it at $0.04/ounce.
POM Wonderful Pomegranate Juice is refreshing. Costco offers the best deal at $0.17/ounce whereas Walmart sells it for $0.22/ounce.
Costco offers Folgers Coffee at $0.29/ounce. On the contrary, Walmart prices this brand at $0.35/ounce.
All the coffee lovers are in for a treat. Purchase Starbucks Pike Place K-Cup Coffee Pods at $0.58/cup. Buying the same pods at Walmart will cost you $0.82/cup.
Prefer Dunkin' Donuts K-Cup Coffee Pods over Starbucks? Avail the best deal at Costco and purchase it for $0.58/cup rather than buying it for $0.68/cup at Walmart.
Loved by children, Horizon Organic Chocolate Milk can be bought at $0.08/ounce compared to $0.14/ounce at Walmart.
Gatorade is available at $0.04/ounce at Costco, making it the best deal.
Red Bull 8.4-ounce cans, $1.54/can (Walmart, $2.18/can)
Priced at $1.39/each, you will get the best deal on Ensure Original Nutrition Shake that is sold $1.57/each at Walmart.
Money Saving Deals on Household and Cleaning Supplies
Costco offers great deals on household and cleaning supplies, helping you save money while keeping your home clean and organized.
Do you have a pet cat? Purchase Scoop Away Cat Litter for $0.02/ounce at Costco, making it economical compared to Walmart pricing it for $0.31/ounce.
Doing your laundry is easier with Tide Pods, especially from Costco ($0.19/load).
Kirkland is a private label sold at Costco. Get Kirkland Brand Toilet Paper at $0.01/square foot. Walmart also offers great value on this product, selling at $0.02/square foot.
Kirkland 13-gallon Trash Bags are sold for $0.09/bag at Costco whereas Walmart sells it at $0.17/bag. Costco will help you save big bucks especially if you have a big family.
Kirkland Signature UltraShine Dishwasher Pacs are available at $0.10/each. In comparison, Target Fresh Scent Advanced Dishwasher Detergent Packs are priced at $0.26/each minimum.
Make your home smell great with Febreze Air Freshener priced at $0.28/ounce from Costco which is much less than Walmart.
Bounty Paper Towels are loved by many homeowners, which is why Costco prices at $2.04/roll. The best deal is much lower than Target selling the same product for $2.77/ounce.
Who doesn't have Kleenex Ultra Soft Tissues at their home? Costco prices it at $0.01/tissue, which is half of Target's price for the product.
Looking for a Jumbo tissue roll? Get Charmin Ultra Soft Bath Tissue 2-Ply Jumbo Roll, at $0.69/roll from Costco. Walmart sells it for $1.52/roll, making Costco the best money-saving choice.
Gain HE Liquid Detergent is accessible at $0.08/load which is less than Target selling it for $0.10/load.
Mrs. Meyers Liquid Dish Soap has a refreshing smell and is sold for $0.15/ounce at Costco. Walmart prices it much higher at $0.23/ounce.
Downy Unstopables can be purchased for $0.48/ounce at Costco, making it cheaper than Walmart selling it for $0.74/ounce.
Do you regularly prepare foods and store them in the freezer? Get Ziploc Gallon Freezer Bags, costing $0.12/bag from Costco.
Ziploc Sandwich Bags are essential for packing lunch. Get these for $0.02/bag from Costco.
Duracell D batteries are a necessity, which is why Costco sells it for $1.29/battery. Walmart, on the other hand, sells it for $1.97/battery.
Best Baby Bargains at Costco
Welcoming a baby soon? Get ready to purchase to monthly supplies of diapers, formula and wipes. Costco offers impressive deals that will help new parents save some money EVERY month on these essential baby supplies. The deals include:
Rico Baby Wipes are much loved by parents. Costco caters to the demand by offering a money-saving deal and selling it for $0.02/each. Walmart sells the same wipes for $0.05/each.
Kirkland Signature Newborn Diapers Size One are available for $0.18/diaper at Costco. It is an excellent deal for new parents who want to save money. Target Pampers are priced at $0.30 diaper.
PediaSure Grow & Gain is a must for babies. This is why Costco sells it at $0.20/ounce whereas Walmart's selling price is $0.27/ounce.
Bulk Snack Purchasing at Costco
If you love snacking during a movie or with friend's, then Costco should be your go-to choice. It offers lower prices compared to Amazon and Walmart.
Hershey's Nuggets are a delicious snack that is available for $0.33/ounce at Costco. Walmart offers it for $0.43/ounce.
Want to keep a compact snack in your purse? Get M&M's Peanut Chocolate Candies, priced at $0.24/ounce at Costco.
Do you love healthy snacking? Get Mott's Fruit Snacks, priced $0.13/pack at Costco whereas Walmart has it for $0.18/pack.
Health conscious individuals can save money on Dole Fruit Bowls Mandarin Oranges. Grab them for $0.59/each at Costco, or get them from Walmart for $0.72/each which is much higher.
Snak Club Tajin Mango Rings are delectable and can be purchased for $0.32/ounce. Amazon sells it for $0.57/ounce.
Feed your children healthy snacks. Pure Organic Fruit Strips are available for $0.49/each at Costco and are priced almost double at Walmart, for $0.82/each.
Cheez-it Crackers are the best snacks to curb hunger. Grab these for $0.20/ounce from Costco pay a higher amount at Walmart as has a price of $0.27/ounce.
Get the best deal on Hoody's Peanut Butter Chocolate Mix by paying $0.28/ounce at Costco. You can also purchase it through Amazon at $0.50/ounce.
Hosting a party soon? Get Frito Lay Classic Mix Variety Pack for $0.37/pack from Costco. Walmart charges at heavy price of $0.90/pack.
Do you have a picky eater in your house? Get Creative Snacks Strawberry & Yogurt Pretzels, for $0.30/ounce at Costco. Amazon prices it at $1.08/ounce.
KIND Bars priced at $1.09/each will help you save at Costco. Walmart sells the same product for $1.25/each.
Ritz Crackers can be purchased for $0.15/ounce which is lesser than Walmart selling it for $0.25/ounce.
Organic Snack Factory Pretzels are delicious yet healthy. Get them for $0.32/ounce at Costco. It is half of the priced offered by Walmart selling it at $0.63/ounce.
Nature Valley Chewy Granola Bars, Fruit & Nut is great for diet-conscious individuals. Purchase it for $0.53/each, while Walmart sells $0.70/each.
Chobani Yogurt is so tasty. You can get it $0.90/each from Costco as Walmart sells it for $1.22 each.
Wheat Thins are sold at $0.29/ounce, making it a cost—effective purchase compared to Walmart that sells it for $0.42/ounce.
Nature Valley Protein Chewy Bars, $0.37/ounce (Walmart, $0.46/ounce)
Famous Amos Cookies, Chocolate Chip Snack Packs are sold for $0.23/pack at Costco, making it cheaper from Walmart.
If you love Nature Valley Crispy Creamy Wafer Bar, then Costco is perfect. Pricing it at $0.57/each makes it a money-saving technique. Walmart sells it for $1.16 each.
Avoid High Markups at Costco on Health and Beauty Items
If you are in the market for a variety of healthcare and beauty products like makeup, skincare, and deodorants; then Costco offers a wide variety of items at affordable prices.
Oral health is imperative for an overall human care. You can get Colgate Total Advanced Whitening Toothpaste for $0.48/ounce at Costco. It will cost $0.68/ounce at Walmart.
Dove Advanced Care Deodorant makes sure you smell great and help you avoid any embarrassing moments. Grab this amazing deal for $1.59/ounce at Costco. The deodorant is accessible at Walmart for $2.30/ounce.
I first came across Irish Spring Bar Soap on Amazon that was priced at $0.18/ounce. Costco offers an excellent deal by selling it for $0.13/ounce.
Aveeno Daily Moisturizer will leave your skin feeling great. Rather than buying it at $0.54/ounce from Walmart, visit your nearby Costco to avail at $0.45/ounce.
Looking for an all-in-one deal? Kristen Ess Shampoo and Conditioner Set is available at Costco for $0.82. Amazon maximizes their profit margin and sells it for $1.10/ounce on Amazon.
Give your furry friend the best treatment with Burt's Bees for Dogs Oatmeal Shampoo. You can purchase the shampoo for $0.11/ounce at Costco instead of buying it $0.51/ounce from Walmart.
We all get occasional headache or body ache. Get your advil for $0.05/each from Costco to avail amazing deal.
Neutrogena Body Oil leaves your skin smooth. Purchase it for $0.78/ounce at Costco or pay more at Walmart with a selling price of $1.39/ounce.
Get Dove Beauty Bar for $1.09/each from Costco. Walmart charges more for the same beauty bar.
Keeping your skin moisturized is imperative. You can purchase Cetaphil Lotion at Costco for $0.55/ounce, which is half the price of Walmart selling price.
Want to save money on personal care items? Get Tampax Pearl Regular for $0.17/each rather than buying it from Walmart at $0.21/each.
Prices of vitamins and supplements at Costco are pretty low. Buy One-A-Day Women's Multivitamin, at $0.06/each from Costco as it is priced at $0.11/each from Walmart.
Aleve Liquid Gels are available at $0.12/each from Costco. Target prices it at $0.28/each.
L'il Critters Gummy Vites, $0.05/each (Walmart, $0.09/each)
Get rid of migraine by consuming Excedrin Migraine for $0.06/each at Costco. Walmart sells the same for $0.20/each.
Cut Prices on Dairy Products When Purchasing From Costco
Dairy products are regularly used in a household. To save money, Costco offers a variety of deals ensuring that every product category gives great value deals.
You can use Organic Cage-Free Eggs for a healthy breakfast for $0.27/each at Costco whereas Walmart sells it for $0.35/each.
Don't skip your morning coffee anymore with Nestle Coffee-mate Original Coffee Creamer. Priced at $0.0811/ounce at Costco, this creamer is priced higher at Walmart, costing around $0.13/ounce. 
Get specialized Starbucks Caramel Macchiato Creamer for $0.17/ounce at Costco.
Smart Balance Buttery Spread is available at Costco for $0.18/ounce.
Kraft American Cheese Slices are delectable snacks that can be purchased for $0.20/ounce.
Compared with Walmart Great Value Brand ($3.98/lb), butter costs $3.50/lb at Costco.
Kerrygold Grass-Fed Salted Butter and Unsalted Butter are priced at $0.45/ounce at Costco, which is cheaper than Walmart. 
Grab your Pantry Essentials at Affordable Prices
When it comes to stocking up your pantry with essential items, finding affordable prices is always a priority. Costco is a great place to grab pantry essentials at affordable prices, allowing you to save money while ensuring your kitchen is well-stocked.
RAO's Homemade Tomato Basic Sauce is available at $0.21/ounce which is far less than Walmart.
Quaker Instant Oatmeal packets make a hearty meal. You can purchase it for $0.29/each from Costco rather than Walmart that sells it for $0.33/each.
Kirkland Almond Butter is worth buying from Costco at $0.25/ounce. Walmart Sam's Choice Slow Roasted Creamy Almond Butter is a similar product that is priced almost double amounting to $0.44/ounce.
Costco sells Kewpie Mayonnaise for $0.27/ounce whereas Target prices the product at $0.34/ounce.
Whether you are making pancakes or waffles, Pure Vanilla Extract can enhance the flavor. Costco sells it for $0.94/ounce whereas Walmart has it for $2.99/ounce.
Kirkland Semi-Sweet Chocolate Chips are great for baking. It is sold for $0.17/ounce at Costco and has the same price at Walmart.
Bachan's Original Japanese Barbecue Sauce can be added to sandwiches and is sold for $0.31/ounce. On the contrary, Walmart sells it for $0.47/ounce.
Sold for $4.92 at Walmart, Almond Flour is priced at $2.92/lb at Costco.
Kirkland Sea Salt can be purchased for $0.10/ounce at Costco, which can help you save a significant amount per annum.
Whether you like eating it with a spoon or want to use it as a spread, Nutella is everyone's favorite. You can purchase it for $0.21/ounce at Costco and $0.29/ounce at Walmart.
Nongshim Premium Udon Noodle Bowls are priced at $0.32/ounce at Costco and can be purchased for $0.42/ounce at Walmart.
Sprinkle it over your pancakes, Maple syrup is available for $0.38/ounce at Costco. It's almost double the price at Walmart. 
Costco sells French Yellow Mustard for $0.10/ounce whereas Walmart sells it for $0.14/ounce.
Swanson's Chicken Broth will add flavor to a variety of dishes. Grab it at discounted prices for $0.05/ounce at Costco.
Del Monte Canned Green Beans can be stir-fried with chicken entrée. Get it for $0.07/ounce at Costco rather than purchasing it from Walmart for $0.10/ounce.
Kraft Miracle Whip is sold for $0.11 at Costco and $0.35/ounce at Walmart.
Want to make an instant breakfast? Krusteaz Buttermilk Pancake Mix can be purchased for $0.06/ounce, which is lesser than Walmart.
Mrs. Dash Original Salt-Free Seasoning Blend is available for $0.54/ounce at Costco.
Costco sells Organic Pine Nuts for $1.04/ounce while Target has them for $1.86/ounce.
You can get Orgain Organic Vegan Protein Powder for $0.74/ounce. Amazon has it for $0.92/ounce.
Costco price for Active Dry Yeast is $0.19/ounce while Walmart sells it for $2.51/ounce.
The selling price for Organic Coconut Oil is $0.17/ounce at Costco, which is a great deal compared to the market.
Starkist Chunk Light Tuna in Water Pouches can be bought for $0.32/ounce at Costco. Walmart sells it for $0.38/ounce.
Cholula Chipotle Hot Sauce is a great addition to wraps. Costco sells it for $0.42/ounce whereas Walmart has it for $0.69/ounce.
Kirkland 100% Natural Peanut Butter makes for a perfect spread. You can buy it from Costco for $0.20/ounce.
Grab Kraft Original Macaroni & Cheese boxes for $0.12/ounce at Costco. Walmart offers it for $0.14/ounce.
Frank's Original Hot Sauce is extra spicy and is sold for $0.18/ounce at Costco which is less than $0.23/ounce at Walmart.
Honey can be added to your green tea or breakfast cereal. Costco sells it at an affordable price of $0.21/ounce.
Would you like to add King Arthur All-Purpose Flour to your pasta and cake? Purchase it from Costco at $0.03/ounce.
Do you have a sweet tooth? Get Hershey's Simply 5 Chocolate Syrup at Costco for $0.09/ounce. You can purchase it from Walmart at $0.20/ounce.
Best Deals on Bakery and Deli Items
From fresh bread and bagels to gourmet cheeses and meats, Costco's bakery and deli have some fantastic deals that can help bring significant savings. 
Rotisserie chicken is the perfect choice for a delicious dinner. Purchase it for $1.66/pound at Costco or you can pay almost double at Walmart, priced at $3.09/pound.
Tired of having typical chocolate cake? Try Mini carrot cakes from Costco. The price of the cake $0.23 per ounce. Walmart Carrot Cakes are priced at $0.38/ounce.
Add deliciousness to your breakfast with Udi's Gluten-Free Bread, priced at $0.18/ounce.
Cheesecake is an excellent way to celebrate happiness. You can also gift Kirkland cheesecake while visiting someone's house. Costco prices the cake at $0.24/ounce while Walmart's cheesecake costs $0.37/ounce.
Satisfy your sweet cravings with Costco Muffins for $0.83/each.
Other Amazing Savings at Costco
Whether you are looking for motor oil, gift cards, or other products, Costco will have an amazing deal for it. Some others include:
Priced at $0.99/each, Walmart cannot beat the AAA Duracell Batteries price offered by Costco which is $0.53/each.
Mobil 1 5W 20 Synthetic Motor Oil can be purchased at $6.33/quart from Costco, helping you save money from this value deal.
Want to treat someone to an amazing meal, get them a P. F. Chang's 2/$50 Gift Card for $79.99 from Costco.
Overall, Costco is a great place to find amazing deals on high-quality products. A wide range of products can be purchased at affordable prices. Combined with these best deals, you can save even more money on your next shopping trip.
How to Save Money at Costco in Other Ways?
Looking to save even more money at Costco? Here are some other ways to cut costs and maximize your savings:
Secret Costco Price Codes – Keep an eye out for price tags that end in .97, .88, or .00, as these indicate clearance items, manager's specials, and discontinued items, respectively. Moreover, products that have an asterisk (*) in the upper-right corner of the pricing imply that they won't be restocked. It is best to stock up on the product if it's a favorite. 
Use Costco Credit Card – The Costco Anywhere Visa Card by Citi offers cashback rewards on purchases made at Costco and other eligible purchases. Utilize this card to get 2% cash back on purchases made at the store. Moreover, this card can also be used at the Costco Pump with a 4% return.
Costco Coupons – Check the Costco coupon book for discounts on select items or visit the Costco website for online coupons. If you plan to use a deal from the coupon book, you will not need to present the coupon while purchasing.
Look Out For Rebates – Be it Costco warehouse or online, there are some products that come with manufacturer rebates. Opting for these products will help you save even more money. Costco members can complete the rebate procedure online, however, non-members will do it through the mail. It is imperative to submit your documents within 30 days. It is especially beneficial on electronics and appliances that go on sale often, as it allows to save even more money.
Summer Closeout Discounts – At the end of the season, every retailer needs to free up storage space to stock new merchandise. For this reason, many retailers including Costco marks down space-consuming items such as pool toys, patio furniture or bench chairs, etc. Using summer closeout discounts at Costco can be a smart strategy to save money on seasonal items. For certain products, you will find end-of-season sales available throughout the year. 
Buy Groceries for At Least $75 to Save Shipping Fee – We all love online shopping and ordering groceries to receive on our doorsteps. Costco offers free shipping on orders over $75. You can stock up on essentials to avoid delivery fees.
Third-Party Sites That Offer Costco Deals – Who doesn't love to save by using coupons? Before going to your nearest Costco for shopping, it is recommended that you check online coupon sites for different deals. Browse through RetailMeNot and Slickdeals to see a variety of online coupons and money-saving opportunities. 
Check Deals At Back of the Stores – You might find it a bit strange, but the best bargain or deals are generally placed at the back of Costco stores. To purchase marked-down items, it is suggested that you begin your shopping trip from the end aisles and move towards the front. 
Get Costco Membership for Deals – A Costco membership can help you save money on groceries, gas, and more. Consider joining if you haven't already. However, you need to choose your membership plan wisely. If you are a frequent shopper at Costco, it is best to upgrade to the Executive membership. You will get a 2% reward on qualified Costco, Costco.com and Costco Travel purchases up to $1,000 per annum. On the contrary, if you do not shop at Costco often, it is best to ask a friend or family member for their Costco card to save money. 
Save on Costco Prescriptions – Costco's pharmacy offers competitive pricing on prescription drugs and even some over-the-counter medications. Even if you do not have a membership, the savings can still amount to 80%.
Get Free Health Screenings – Costco offers free health screenings such as blood pressure, osteoporosis, diabetes and heart health. Take advantage of these services to save on healthcare costs.
Sign Up With Costco Anywhere Visa – The Costco Visa Card offers 2% cashback rewards on purchases made at Costco and other eligible purchases.
Split Bill on Bulk with Friends – Splitting the cost of items with friends or family can help you save money on bulk purchases. For example, you can purchase 30 rolls of toilet paper for $20 and split it with friends. This saving technique is not suitable for people who live alone because storing bulk items might be a hassle.
Make a List – The attractive deals and offers at Costco can easily turn a short trip into a multi-cart experience. Plan ahead and make a shopping list to avoid impulse purchases and overspending.
Buy Gas at Costco – Costco's gas prices are often significantly lower than other gas stations, so fill up your tank there to save money. Filling up the gas from the Costco pump twice a month will be able to cover your membership costs. 
Shop at Costco.com – If you are unable to visit the Costco store, you can still receive groceries on the same day while taking advantage of the discounts. Online shopping at Costco.com can help you save time and money, as some items are available exclusively online.
Use Costco App for Shopping – The Costco app offers a variety of features, including mobile ordering, delivery tracking, and exclusive discounts. It offers current deals, helping you plan your shopping trip. Moreover, you do not have to clip and carry coupons anymore. Simply show the cashier and you can redeem Costco offers.
Make Use of Costco Return Policy – Costco has a generous return policy, so don't be afraid to return items that you're not satisfied with or that don't meet your expectations. It offers a 90-day window of returning the items even if they are used.
By utilizing these tips, you can save money and make the most out of your Costco shopping experience.
Can I Save Money At Costco Through Third-Party Websites?
Costco has collaborated with numerous third-party websites to offer top-of-the-line discounts and deals, allowing customers to save big bucks while shopping through the popular retail store. 
Paribus
Did you know that Costco has a 30-day price protection program? This program pays back the difference to its customers if the price of the item purchased drops within 30 days. It is a unique way to save money but monitoring the prices throughout can be annoying. To facilitate the saving process, you can sign up for Paribus. 
Paribus is a free service that tracks your online purchases and checks for price drops To save money through Paribus when shopping at Costco, you first need to sign up for a free Paribus account and link it to your email address.
Then, when you make a purchase at Costco online, Paribus will automatically track the item and monitor its price for the next 30 days. If the price drops during that time, Paribus will automatically request a refund for the difference. This can be a great way to save money without any effort on your part.
If the claim is successful, the refund will be credited to your original form of payment within a few days. Even though this website is free, it is imperative to note that Paribus takes a percentage of the savings as their fee. Regardless, it is a unique and effortless method of saving money. 
Ibotta
You can save money at Costco by using Ibotta, a cashback app that allows you to earn cashback on your purchases at Costco and other retailers. With this app, you can browse through offers and add them to your account, then shop at Costco and submit your receipt through the app to earn cashback. Here's a step-by-step guide on how Ibotta aids money saving while shopping:
Download the Ibotta app: Firstly, you will need to download the Ibotta app. It is available on the App store or Google Play Store. Sign up for the account.
Browse offers: After signing up, glance through the existing offers in the app. Narrow down your search for Costco-specific offers on products that you plan to purchase.
Add offers to your account: Add the offers to your account by tapping on the "+" button next to the offer.
Shop at Costco: Go to Costco and shop for the products that you've added to your Ibotta account.
Submit your receipt: After you've completed your purchase, take a photo of your receipt and submit it through the Ibotta app.
Get cashback: Once your receipt has been verified, you'll receive cashback in your Ibotta account.
Other ways to save money through the app include mobile shopping, paying through Ibotta, and receiving bonuses after completing tasks.
Gift Card Granny
Gift Card Granny is a website that offers discounted gift cards for various retailers, including Costco. You can save up to 5% on Costco gift cards, which can add up to significant savings over time. Let's see how you can use Gift Card Granny to save money at Costco:
Go to the website – Begin by going to the Gift Card Granny website and explore Costco gift cards.
Purchase discounted gift cards – Search for discounted Costco gift cards on the website and purchase them. You can save up to 5-10% off the card's value.
Use the gift cards at Costco – With enough balance in your gift card, you can use them to pay for your purchases at
Utilizing Gift Card Granny is an incredible method of saving money at Costco, particularly if you are planning to make a large purchase.
Costco Travel
Planning a getaway? Let Costco take care of your travel plans. Costco Travel is a travel booking service that allows you to save money on vacations, rental cars, and more. Here's how you can use Costco Travel to save money:
Start by searching different travel deals offered by Costco Travel. They often offer exclusive deals and discounts that can save you money.
After you like a travel deal, book it through Costco Travel. Booking through this medium will enable you to take advantage of negotiated rates and discounts that might not be available while self-booking.
You will require a Costco membership to use Costco Travel, so make sure your membership is up to date.
If you have a Costco credit card, then pay with it. You'll earn cashback rewards on your purchases, which can help you save even more money.
Key Takeaways
Costco offers a wide variety of products at discounted prices, making it a great place to save money on groceries, household items, and more.
The article includes a list of the 100 best deals offered by Costco to ensure that its customers enjoy the shopping experience and purchase high-quality products without breaking the bank.
Third-party websites like Paribus, Ibotta, Gift Card Granny, and Costco Travel can also help you save money at Costco through cashback rewards, discounted gift cards, and travel deals.
Frequently Asked Questions (FAQs)
Does Costco offer any online deals?
Yes, Costco offers online deals through its website, including discounts on products, not available in-store. They also offer free shipping on many items. 
How can I save money at Costco without a membership?
Unfortunately, you need a membership to shop at Costco. However, you can shop with a friend or family member or purchase a gift card to use in-store without a membership. Two people can share a membership.
What Costco membership is best?
Costco offers two types of memberships: Gold Star (costing $60) and Executive (costing $120). Moreover, executive members receive a 2% return on selected Costco purchases and discounts on services. Depending on your shopping habits, it might be worth upgrading to executive membership. People who spend $250 at Costco per month will definitely benefit from this deal.
What is the best way to save money at Costco?
The best way to save money at Costco is to take advantage of bulk purchases, Kirkland Signature products, monthly deals, coupons, and the Costco Anywhere Visa Card. Additionally, shopping at the end of a season can lead to significant discounts on seasonal items.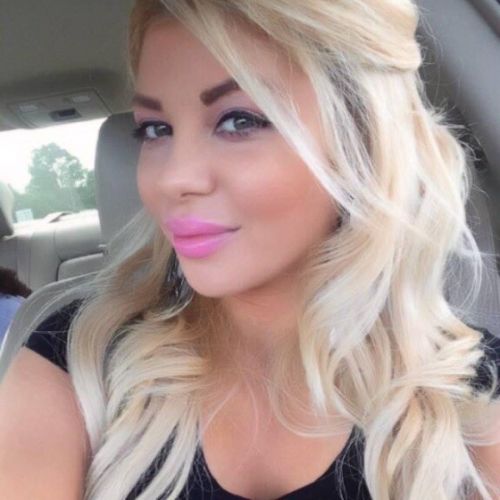 Jeannine Mancini, a Florida native, has been writing business and personal finance articles since 2003. Her articles have been published in the Florida Today and Orlando Sentinel. She earned a Bachelor of Science in Interdisciplinary Studies and a Master of Arts in Career and Technical Education from the University of Central Florida.