Commonly used for grilling and heating, propane tanks are an excellent solution for BBQ parties, don't you think? Moreover. if you plan to host an event or want to be prepared, it is cheaper to refill the tank instead of buying a new one. However, it is essential to know where you can conveniently refill your tank. With so many Costco stores and its repute for competitive prices, you must be wondering "Does Costco Fill Propane Tanks?" Let's dive in!
Quick Summary
Propane users are in for a treat because they can avail of Costco tank refilling services at affordable rates for members only. To ensure the safety of its members, expired tanks are not eligible for refilling. These tanks are good for 12 years, which can then be recertified or disposed of in an environmentally friendly way. Payment methods, benefits, and whether or not Costco sells/exchanges propane tanks is covered to help you learn more.
Can I Get a Propane Tank Refill At Costco?
Yes, you can quickly get a propane tank refilled at Costco from their Tire Service Center. Owing to a broad network of Costco stores across the US, refilling propane tanks at Costco is convenient for members.
It is particularly beneficial for people who utilize propane for heating and cooking. The refilling service at Costco is safe and affordable. However, there are certain things that you will have to be mindful of when getting the tank refilled.
Firstly, all Costco outlets do not sell propane or refill the tanks. So before going to a Costco location with an empty tank, it is imperative to use the store locator on the official website to figure out the nearest location that offers this service.
You can also call their helpline to get accurate information. Make sure you ask about any deals or discount coupons that can be used.
Secondly, Costco outlets do not exchange or sell empty tanks. Customers will have to provide the empty container to avail of the refill service. Thirdly, buying a new tank will cost a lot more than getting it refilled. At Costco, members can only get 20lb, 30lb, 40lb, and 100lb containers filled. Lastly, only members can get a propane tank refilled at the store.
Does Costco Fill Propane Tanks For Members Only?
Yes, propane tank refills at Costco are available exclusively for members.
Costco is a membership-based warehouse retailer, and the majority of its services, including propane refills, are reserved for members.
If you are not a Costco member currently, then sign up for the membership to avail discounted prices and incredible deals on everything.
Will Costco Fill Expired Tanks?
Propane tanks that have reached their expiration date are not eligible for refills at Costco due to safety reasons. These tanks have a limited lifespan and can lead to hazardous events.
Typically, an expired tank might have a weakened structure that can result in leaks.
Costco encourages the use of previously owned tanks irrespective of their brand or size. Given that expired tanks are not safe to use, the store only refills tanks that are within the legal date of refilling. Moreover, the empty tank you bring along should be in good condition even if it is old.
If you are not sure whether the tank you own has expired, it is best to check the certification date placed on your tank's collar. It is best to purchase a new one if 12 years have passed since its manufacture. Beyond this point, the integrity and safety of the tank may be compromised.
Costco prioritizes the safety of its customers by adhering to industry regulations and refusing to refill expired tanks.
Steps to Find Local Costco Store That Sells Propane
With over 700 store locations in the States, you can easily find Costco in your neighborhood. However, all Costco locations don't offer propane tank refilling services. Customers will have to research to find a Costco outlet in the area that sells propane.
You can utilize an online search by entering "Costco propane refill" in the search. It will provide a list of locations near you that offer these services.
You can also use Costco's store locator method.
Go to the official website https://www.costco.com and navigate to the store locator page.
After clicking on "Find a Warehouse", members have to add details such as state, city, or zip code.
You can utilize the map or add features to locate a store in the area.
Once a nearby store shows up in the search, you should click on the store to receive details.
To check whether a location offers propane, click on Warehouse Services.
If a store's outlet has a Tire Service Center and a Gas Station, it will also have propane services.
You can also check the "Departments and Specialty Items" section and look at Store Details.
There have been instances where Costco locations mention that they sell propane. However, you might not find that information on the website's listings.
It is better to call the preferred store to confirm whether they sell propane.
Details should be checked for stores that do mention propane availability. Confirm that there is accurate information on their site. Review the search results to find a Costco location that is convenient for you.
After you identify a suitable Costco store, enquire about its operating hours.
To psychically locate a propane refill station, you should check the front of the store. These stations are super easy to spot.
How to Get Propane Refill at Costco
Visit the Costco store near you or utilize the store locator on their official website to find a Costco location that offers propane refill services. Generally, the propane service station is located near the tire shop.
Make sure that the tank you take is completely empty and meets the safety regulations. You should check the tank for leaks or damages. Costco does not refill expired tanks, so check the date before bringing it to the store. Remember, the warehouse club does not refill partially full tanks.
You will have to request an attendant to refill the tank. Push the sign that says "Call Attendant, Push Button".
The attendant will come and examine your tank for expiry or other damages. If the tank is expired, an attendant will be responsible dispose of it. It is imperative to remember that you will not receive refunds or exchanges on expired tanks.
If the attendant approves your tank, you can go to the customer service desk with your ID.
A customer service agent will provide a receipt, which acts as proof of the transaction. After receiving the receipt, you can shop around at the store.
After you complete your shopping, go to the designated payment area and pay for the refill.
You can also pay for the refill with your purchases, which will streamline the process.
Typically, a propane refill at Costco takes around 5-20 minutes.
Once the refill is complete, you can pick up your tank.
What Are Costco Propane Refill Hours?
You will need to visit the Costco store during warehouse opening hours. From Monday to Friday, you can visit the store from 9 am to 5 pm. If you plan to refill your propane tanks on Saturdays, then plan your Costco trip between 9 am to 4 pm.
You will not be able to get the tank refilled on Sunday as the stores are closed for inventory checks and restocking the products. So if you are running out of propane, it is best to refill it on Saturdays. In most of the stores, the gas refilling hours are the same as Costco regular business hours.
The hours for refilling a tank might vary for different locations. You can visit Costco's official website or call the store to find out accurate details.
What Is Propane Refill Cost at Costco?
The cost of propane refills at Costco is competitive and often more affordable compared to other retailers. On average the cost of refilling a propane tank is $22.00.
In this price, customers will be paying for propane and the applicable service charges. Even though Costco non-members cannot purchase propane from the store, a 100-pound propane tank is sold for $44.00. This price includes the service fee and the cost of propane.
As of March 2023, the cost of a propane tank refill is about $3-4 per gallon. However, the price will vary from state and are impacted by the current price of propane. To calculate the price of a 20 lbs. tank, we need to know the amount of gallons.
Given that a 20 lb propane tank holds approximately 4.6 gallons of propane. If we calculate the price of the refill at $3.00 per gallon, refilling a 20 lb. propane tank would cost about $13.80. Although the average cost per gallon of propane is $3-4, Costco did a refill for $2.10 per gallon in Arizona back in July 2020. When it comes to propane refills, Costco provides unmatchable prices.
How to Pay For Propane at Costco?
Costco accepts various payment methods for propane refills at the store. However, there are two main methods of making the payment:
Costco Cash Card: For Costco members who plan to pay through their Costco cash card, will have to swipe the card. Customers will then need to enter their PIN number. Once you provide the PIN code, the store will allow you to opt for the amount of propane you want to purchase. Provide the payment information after you have selected the quantity.
Credit Card: When using credit card, Costco members will have to provide their credit card number and its expiration date. Moreover, the store will also inquire about your billing address. After verifying the credit card, you can choose the amount of propane you would like to purchase.
Once you have chosen, then make the payment to complete the process. By making the payment through a credit card, you will be able to get rewards and cashbacks.
You can also make the payment through cash or debit card at the store. The best part: Costco streamlines purchases by allowing its members to shop for other items and make the payment in one go.
The Benefits of Getting Propane from Costco
Competitive Pricing: Costco is known for offering the lowest prices across the board, including propane. Compared to other retailers and gas stations, Costco's propane prices are often lower.
High-Quality Products: Costco has a reputation for providing high-quality products, and propane is no exception. Owing to its reputation, you can get your propane tank refilled with confidence. You can purchase a variety of propane tank sizes at Costco ranging from 20 lbs. to 100 lbs.
Convenience: With over 700 outlets across the US, you can easily locate a Costco in your area. This makes it convenient to find a store near you that sells propane. Moreover, the gas stations are usually located at the store's entrance. Customers will not have to find it or go out of the way to get their tanks refilled. You can easily refill your propane tank while doing your regular shopping at Costco.
Rewards and Cashbacks – You will need a Costco membership to avail of any services at the store. With this loyalty program, Costco members will receive a $0.60 per gallon rebate. You can only receive this cashback when you purchase propane using a Costco credit card. Costco members can use these rewards and cashbacks to make purchases at the store for groceries, gas, or other items.
Fast service: Refilling policy at Costco benefits its customers by allowing them to fill the propane tank without having to wait in long queues. Additionally, these lines move quickly which will help you save a lot of time. It is particularly beneficial over the weekends when the store is super busy.
Friendly staff: The employees at Costco, especially the ones operating the propane refilling services, are highly trained. They can provide guidance on propane safety, usage, and any specific requirements you may have.
Does Costco Sell Propane Tanks Too?
Along with refilling tanks, Costco also sells brand-new propane tanks. If you do not have a propane tank or the old one is near the expiration date, then you can purchase a new tank at the store or through Costco.com.
It is a great option for people who are in the market for a tank and are looking to pay competitive prices.
As a popular and reliable brand of propane tanks, Costco has partnered with Blue Rhino and sells its tanks in all of its stores. The majority of these tanks are steel cylinders that have a powder-coated finish and comprise a pressure gauge.
Moreover, these tanks are DOT certified. It is essential to understand that the tank you purchase from the store is pre-filled.
You can opt for a wide range of tank sizes from 10lb to 100lb. Additionally, you can enjoy numerous additional features like built-in gauges and overflow protection. If you are unable to find a Costco store nearby, you can buy these tanks from Costco.com. For safety reasons, these tanks will be delivered without any propane filling.
During the camping season, the local store might carry 1 lb propane tanks. Costco members can shop online with confidence as the store has a risk-free satisfaction guarantee and return policy. The price of propane tanks varies contingent on the size of the tank. Typically, a 20-pound tank will cost around $75. Bigger tanks are priced at $150.
Can I Exchange a Tank At Costco?
No, Costco stores do not exchange propane tanks for safety reasons. Typically, this exchange isn't considered safe.
In case you do want to exchange a tank, you can find other stores that offer this facility. When you want to exchange, it is imperative that the tank is completely empty.
While exchanging your propane tank might be quicker and easier, this process is more expensive. If you want to get back to grilling, the next best option at Costco is refilling the tank. These services are cost-effective, quick, and easy to avail.
Since Costco doesn't offer tank exchanges, you will not be able to avail competitive prices. In addition, other retailers who do offer tank exchanges do not offer the best prices. For this reason, refilling a propane tank might be more feasible. Generally, a backyard BBQ grill requires 20 lbs. that cannot be exchanged with a 40-pound RV tank.
If you are short on time or cannot find a propane refilling facility, it is best to consider 24-hour swap options. Even though these are convenient, you will experience some drawbacks.
With this method, you will not receive credit for the remaining propane in the tank. Given that this process is automated and can be enjoyed through a kiosk, you do not have to worry about running out of propane on a Sunday. The process is fully automated using kiosks. You will need to drop the empty tank in the machine, which will provide you with a full tank.
Do Propane Tanks Expire?
Yes, propane tanks have an expiration date. The majority of people are not aware that propane tanks have an expiration date, which is generally stamped on the tank's collar. These tanks have a shelf life of 12 years from their manufacturing date.
If your tank has expired, you will have to get it recertified. This process is conducted by a company that specializes in hydro testing. Typically, the test costs around $25.
With this test, you can utilize the tank for 5-10 years. Rather than being recertified, some tanks are put out of service because of their poor conditions.
Costco facilitates its members by taking expired tanks and recycling them. Customers do not have to worry about disposing of the tank themselves.
What Do Markings on US Propane Tanks Mean?
Propane tanks in the United States often have specific markings that provide important information. These markings on tanks differ contingent on the type of tank. Reading the markings on a propane tank might seem technical, but it is imperative to understand these markings for safety concerns.
WC: Denotes water capacity (water storage capacity) in pounds, which refers to the liquid a tank can hold. It is an imperative factor to consider when purchasing a propane tank. The larger the tank, the more fuel it will carry. Choosing the right tank size is essential, which is why knowing how to read this marking is important.
TW: This indicates the empty weight of the cylinder. Short for Tare weight, it is typically measured in pounds.
Serial number: The manufacturer will assign a unique identification number to every tank. It will help in tracking its maintenance and identifying the tank.
04 11: A propane tank will have a manufacturing date that comes in a month and year format. 04 11 indicates April 2011.
A 21: This denotes to recertification date. Generally, the recertification date of a propane tank is marked by a letter rather than numbers. The letters A, B, C, and D, indicate a quarter of the calendar year.
A = 1st quarter: JAN, FEB, MAR
B = 2nd quarter: APR, MAY, JUN
C = 3rd quarter: JUL, AUG, SEP
D = 4th quarter: OCT, NOV, DEC
Tip! Propane Tank vs Refill: Which One Is Cheaper?
Purchasing a new propane tank comes with a significant upfront cost. If you do not have a tank; then making a ONE TIME investment in a propane tank is a wise move.
Instead of purchasing a new tank every time, it is best to get propane refills from Costco. In the long run, refilling the same empty tank is a cheaper solution.
When purchasing a new tank, you will be paying for the tank and the prefilled gas. Remember that these tanks do not come cheap. On the contrary, when you refill a previously owned container or tank, Costco will only charge you for the cost of gas.
The store offers competitive pricing for everything and Propane tank services are no exception. You might purchase these items at discounted rates.
How To Save Money At Costco When You Need Propane?
The majority of people consider the purchase of a new tank as a mere household expense. However, there are more options for getting propane when you run out. The average cost of a new 20-lb tank is approximately $25. You can easily save a major chunk of the cost by getting the tank refilled.
Costco Membership: Costco refills the tank for less than $10. However, you will have to purchase a Costco membership. It will give you access to exclusive discounts/special deals on many products and receive cashbacks.
Bulk Purchases: Costco encourages bulk purchases to unlock savings. You should consider purchasing a 100 lbs. tank of propane. Although the initial investment will be higher, you will be able to save in the long run. Costco prices per gallon decrease if you purchase in bulk. So, a 20 lbs. gallon might cost you more than 100 lbs.
Lower prices: With a promise to sell items at a low cost, the retail giant prices its products and services at competitive rates. Compared to the market, Costco offers the best price for refilling a tank. When you utilize 40 gallons of propane a year, it will easily cover the cost of Gold Star membership.
Deals and Discounts: Costco also offers exclusive deals and discounts for its members. Before you fill a propane tank, it is best to check the Costco coupon book for appropriate discounts.
They may offer additional discounts on propane refills during specific periods, such as summer grilling seasons or holiday weekends. To check discounts, you can visit Costco's official website, sign up for its email newsletters or utilize the Costco mobile app.
Plan Ahead: You should try to anticipate your propane needs in advance. By planning ahead, you can avoid emergency purchases at potentially higher prices. You can also get the tank refilled during your regular Costco trip.
Camping Trailer Savings: People who own a camping trailer or an RV can save on filling propane tanks when they do so at an RV park. Generally, campgrounds offer a variety of discounts for Costco members.
Key Takeaways
Costco offers reliable propane tank refills at competitive prices. These services are ONLY available for Costco members.
Costco accepts two payment methods: use a credit card or make cash payments for propane refills.
Propane tanks have an expiration date and should not be used beyond that point for safety reasons. Expired tanks are not eligible for refills and should be replaced.
Frequently Asked Questions (FAQs)
Can I refill small camping propane bottles at Costco?
You cannot refill tiny tanks or bottles at Costco. The store refills more than 20 Lbs. tanks. However, if you know how to use a refill adapter; refilling a 1 lb. propane tank is possible.
Where can I get a propane refill near me?
You can type in "Propane refill services near me" in your Google Search. A list of stations and retailers will appear that deliver propane tank refilling services. Some gas stations offer propane tank refills in addition to fuel services. You can search for stations that offer propane-filling services.
Along with Costco, Walmart is another grocery store retailer that provides propane refills. You can avail of these services at select locations. Bring your empty tank and the staff will refill it within minutes. Stores that stock camping and outdoor equipment might also refill propane tanks. These stores may also offer other propane-related products and accessories as well.
Where to find the cheapest propane refill near me?
If you want a cheaper refilling service, then visiting a local supplier might be the answer. These suppliers often sell lower per-gallon rates.
U-Haul: It is the largest moving truck rental company in the US that provides propane refills. U-Haul posts the cost per gallon on their website, mentioning differences in prices area-wise.
Costco: When compared, Costco offers the cheapest rate per gallon. Similar to low gasoline prices, this warehouse club offers the cheapest prices. Per-gallon rates at Costco are unbeatable. You can get a rate of $12.69 to fill an entire tank.
How long can propane sit in a tank and still be good?
Energy sources tend to have a limited shelf life. However, propane can sit for 30 years in a storage tank and still be good.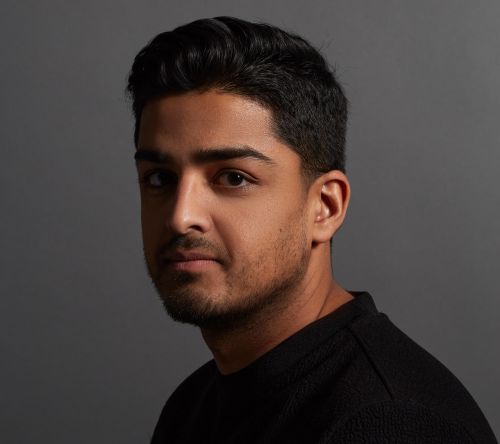 Ali Anees is a professional brand marketer focused on enhancing customer experiences. His focus is on conducting all-rounded research on U.S. retailers and services to provide updated information for our consumers.
He has a background in strategizing and developing marketing tactics for large Consumer Packaged Goods organizations. His understanding of the industry is beneficial when it comes to finding detailed and accurate information for our consumers.