Savvy shoppers are always on the lookout for convenient payment methods. If you are anything like me, chances are you don't prefer juggling shopping carts, searching for wallets, and managing those pesky credit cards. As consumers seek streamlined ways to complete purchases, one question frequently arises: does Costco accept Apple Pay? People who shop at Costco and have an Apple device are in for a treat. Let's dig in!
Quick Summary
Costco outlets in the US accept Apple Pay as a payment method to purchase groceries, pay for gas, pharmacy, and even at food courts. The steps to using Apple Pay for purchasing at Costco are pretty simple. You must set up an account on your Apple device and scan the QR code using an NFC reader. Like other major retailers, Costco accepts various payment methods, including EBT, personal checks, and digital wallets.
Can I Use Apple Pay At Costco?
Yes, as of August 20, 2018, customers can use Apple Pay at Costco.
The store does accept Apple Pay as a payment method in its warehouses IF they have an NFC reader. In addition, Costco also allows customers to shop through their app using Apple Pay. It offers a cashless, convenient, and secure way to make purchases.
When you're at the checkout, hold your device near the contactless payment terminal, and follow the prompts to complete the payment using Apple Pay. This makes the shopping experience at Costco quick and easy, eliminating the need to pull out a physical credit or debit card.
It is imperative to remember that some stores still use the old technology and might not have this service accessible. However, Costco intends to upgrade to this payment method. Moreover, Costco in the US only accepts this payment method if a customer has a Visa Card linked to their Apple wallet. In comparison, stores in Canada accept all types of credit cards.
Does Costco Gas Take Apple Pay?
Yes, Costco gas stations in the US accept payment through Apple Pay. Like the warehouse, Costco gas stations will require you to link your Apple Pay account to a Visa card.
If a Costco gas station has an NFC reader, these outlets will accept different digital wallets, including Google Pay and Samsung Pay. You will require a Visa card linked to the account.
Gas stations at Costco accept numerous other payment methods, including ATM cards, PIN-enabled debit cards, and personal checks. Fueling up your car becomes incredibly fast when you use Apple Pay.
The Apple Pay method utilizes a QR code scanned to obtain the information. To add another layer of safety, this information is only valid for one-time use. This process makes it difficult for hackers to access this information. This method is much quicker because the transaction is handled in a single scan.
Can I Use Apple Pay At Costco Pharmacies?
Yes, you can use Apple Pay at Costco Pharmacy in the store. However, you will require a Visa, Costco-branded credit card, or MasterCard if you want the prescription delivered to your house and the orders to be made using the website.
Using this payment method at the pharmacy will also help customers avoid long lines as it is quick and convenient. Apart from Apple Pay, Costco pharmacies also accept other forms of digital wallet payments.
You will have to scan the QR code when purchasing medication from Costco. Customers can also apply discounts and coupons to drive the price down before completing the purchase.
The Apple Pay account will provide all the information that a pharmacist will require to verify the transaction. As a result, picking up medications will be quicker, more secure, and much more accessible.
Note: A Visa card must be attached to pay through the Apple Pay account.
Does Costco Auto Center Accept Apple Pay?
Yes, the Costco Auto Center does accept Apple Pay, streamlining payments for automotive services.
You can use this payment method to purchase tires from Costco. Costco has it all, whether you are looking for recreational vehicles or parts and services.
The membership club facilitates its customers by allowing them to purchase or pay for services using a secure, fast, and easy method: Apple Pay.
Can I Use Apple Pay at Costco's Food Court?
Yes, you can use Apple Pay at Costco's food court. Like in the main store and at the gas stations, Costco's food court also accepts Apple Pay as a convenient payment method.
This means that you can use your compatible Apple devices, such as iPhones or Apple Watches, to make quick and secure payments for your food purchases at the Costco food court.
Whether you're grabbing a slice of pizza, a hot dog, or other items from the food court menu, Apple Pay provides a seamless and efficient way to pay for your order without needing physical cash or cards.
To pay using this method, go to a food court payment kiosk and click "checkout." You can then confirm the payment using a passcode, fingerprint, or face ID. The transaction is completed within seconds and offers the quickest way to purchase items from the food court.
Does Costco Take Apple Pay For Instacart?
While Costco accepts Apple Pay within its physical locations, the availability of Apple Pay as a payment method on the Instacart platform may vary.
Instacart is a third-party service that allows you to shop for groceries and other items from various stores, including Costco, and deliver them to your doorstep.
Recently, Costco has allowed customers to order through Instacart and pay using Apple Pay. Paying through this method is easy.
You will need to log in Instacart account and choose the nearest Costco location.
Please select the items you require and add them to the cart.
While checking out, Apple Pay will show as a payment option. Choose that and follow the prompts to verify your identity.
After verifying the address and billing, you can proceed to payment. Complete the payment through Touch or Face ID. You will then receive a package delivered to the address.
Steps to Use Apple Pay at Costco
In your iPhone, search for the Wallet app
Once you find that, look for the ADD button in the app. Now, choose whether to set up a debit or credit card. It is best to add a Visa card for Costco since it is the only one it accepts.
You must create a PIN or set up a biometric for security.
After the information is verified and your wallet is ready, you can add the items you want to purchase to the cart.
Head to a cashier or a self-checkout lane and tell them you want to pay through Apple Pay.
Place your phone next to the NFC Card reader. Keep your finger on the home button until you feel a vibration.
People using an Apple Watch will have to double-click the side button and hold it near the NFC card reader.
For confirmation of the payment, you will receive a notification.
What Credit Card Can I Use With Apple Pay At Costco?
Given its exclusive partnership with Visa, Costco allows customers to pay through Visa Credit Cards ONLY.
This is particularly true when it comes to in-store purchases. However, people who shop through Costco.com can use Discover to complete purchase transactions.
Regarding credit card payments at Costco in the US, you can only use Visa cards. The policy differentiates for people residing in Canada. These stores allow payment through ALL major credit cards.
How to Make Visa Default Credit Cards on Apple Pay?
Since Costco accepts Visa cards as its primary method, setting this card as a default payment method is best. It will ensure that the checkout process is seamless and more straightforward.
Remember that the first payment card you add to the wallet will become a default card. If you have multiple cards, you can easily switch between them to pay with the desired card. Follow the steps below to set it as a default card:
Go to the Wallet app on your phone and access Apple Pay
Look for the cards section and choose the card you want as a default setting.
Click on the card you want as default and drag it in front.
At this point, your Visa card will be set to default.
Steps to Use Apple Pay on Costco App
Besides physical stores and an online platform, Costco has also invested in its app. If you regularly shop using your phone, utilizing the Costco app rather than its website is best. This app is specifically designed for mobile devices, offering a friendlier interface. Let's dig into the simple process of paying with Apple Pay:
Open the Costco app.
Please select your purchase items and add them to the cart.
At checkout, choose Apple Pay as your payment method. This is listed in the payment method section of the app.
Authorize the payment using Touch ID, Face ID, or passcode.
Once the transfer is complete, you'll receive a notification.
List of Payment Methods That Costco Accepts
All Visa Cards: If you have a credit card with the Visa logo, you can pay for your purchases at Costco, as it has an exclusive partnership.
Personal Checks: Costco accepts personal checks as a payment method from individuals who are current Costco members.
The Costco Anywhere Visa® Card by Citi is an official Costco-branded credit card offered in partnership with Citi Bank. If you have this credit card, you can use it to pay at Costco and earn additional rewards.
Traveler's Checks: Traveler's checks, a secure payment often used during travel, are accepted at Costco for making purchases.
Business Checks from Costco Business Members: Costco also accepts business checks from individuals who are current members of Costco's business program.
PIN-based Debit/ATM Cards: Costco accepts most debit cards with a PIN for payment. This allows you to use your debit card to make purchases like a credit card. It is also true for ATM cards.
EBT Cards: Electronic Benefit Transfer cards are accepted at Costco. These cards are used to distribute government assistance benefits such as food stamps.
Costco Shop Cards: These are Costco gift cards you can purchase and then use to pay for items at Costco.
Mobile Payment (Apple Pay, Google Pay, and Samsung Pay): Costco has also invested in mobile payment methods. This includes Apple Pay, Google Pay, and Samsung Pay, digital wallets on your mobile device that allow you to make contactless payments by tapping your device near the payment terminal. If a Costco outlet has an NFC reader, you can use these wallets to make payments.
Is It Safe To Use Apple Pay At Costco?
In most cases, using Apple Pay at Costco stores is much safer than paying with a card or cash because it is designed with security in mind.
While paying with cash or a card might seem more secure, it is possible to misplace cash or card. Moreover, while making payments through a card, customers must share information such as the expiration date and account number with the merchant.
When you add your credit or debit card to Apple Pay, the card numbers are not stored on your device or Apple's servers. Instead, a unique device account number is assigned, encrypted, and stored securely. In this case, the merchant only receives the information necessary to complete the transaction.
Moreover, Apple Pay uses biometric authentication methods such as Touch ID (fingerprint recognition) or Face ID (facial recognition) to authorize payments. As the device owner, this means that only you can authorize transactions. Lastly, Apple Pay uses NFC technology for contactless payments, meaning your device needs to be very close to the payment terminal to work.
Benefits of Using Apple Pay
Convenience: The most obvious advantage is that Apple Pay will simplify the payment process. It allows customers to make purchases quickly and easily. Use your Apple device without needing to dig through your wallet for cards or carry cash.
Safer Option: Apple Pay is designed with security in mind. Customers are not required to provide their card numbers when using this method. Moreover, these details are not shared with Apple, reducing the risk of exposing your financial information.
Contactless Payments: Emerged during COVID-19, the idea of contactless payment was adopted by Apple Pay. With the support of this technique, customers can purchase the products without physically handling cash or credit cards. You can authorize payments via Face ID, passcode, or Touch ID.
Emergency Access: In situations where you might not have your physical wallet, having Apple Pay can be a lifesaver for making essential payments.
Ease of Use for In-App Purchases: When shopping within apps on your Apple device, Apple Pay simplifies the checkout process, making it more convenient for mobile purchases.
Easy to set up: The process is super simple with Apple Pay. You can easily add this method to a Wallet app on your iPhone within minutes.
Key Takeaways
Costco does accept Apple Pay (as long as it is linked to a Visa card), making it a convenient option for members with Apple devices.
You can utilize Apple Pay at various departments within Costco, including the main store, gas stations, pharmacies, and the food court. Recently, the wholesale membership store has also partnered with Instacart.
Costco offers a wide range of payment methods if you don't like paying with cash or don't have access to a Visa card.
Frequently Asked Questions (FAQs)
Does Costco take American Express?
No, Costco does not accept American Express. It may be surprising, but American Express was Costco's only in-store card before 2016. Before the termination of their agreement, the retailer had several co-branded Amex credit cards. These include the Costco True Earnings and True Earnings Business cards. Costco now has an exclusive partnership with Visa, so they have refused payment from Amex. In addition, Costco doesn't allow American Express on its website or app either.
Can I use Capital One at Costco?
Costco warehouse does not allow Capital One to make payments at the store. Given that Capital One is a Mastercard, the platform's exclusive partnership with Visa restricts its usage. Costco members can only use Visa-branded cards in-store. However, there are exceptions when you purchase online or through the app.
Does Costco take cash?
Yes, Costco does accept cash as a payment method in their warehouses. If you prefer to pay with cash, you can use it for your purchases at the checkout counters in Costco stores. Cash payments are an excellent option for people looking to control their spending. It allows them to stay away from impulse purchases. Moreover, with cash payments at Costco, customers can avoid additional charges.
People Also Asked
Does Costco take Discover credit cards?
No, Costco does not take Discover credit cards in its warehouse. As one of the biggest retailers, Costco has an exclusive partnership with Visa-branded credit cards. These credit cards give Costco a lower merchant fee. For this reason, the store does not accept Discover or any other Mastercard credit cards. However, you can use Discover when making purchases through Costco.com and Costco app.
Does Costco charge a fee when paying with Apple Pay?
No, Costco does not charge an additional fee for using Apple Pay. This digital payment method can purchase products from the store, Costco's app, and Costco.com. Customers can enjoy this secure payment method, eliminating the need to carry cards or cash.
Does Costco have limits on Apple Pay?
Costco has no limitations for its customers when using Apple Pay. You can use the card as many times as you want for a single transaction. However, you will need to see if there are any restrictions from the service provider.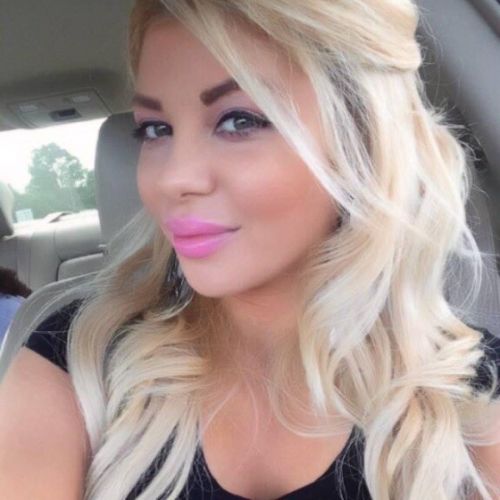 Jeannine Mancini, a Florida native, has been writing business and personal finance articles since 2003. Her articles have been published in the Florida Today and Orlando Sentinel. She earned a Bachelor of Science in Interdisciplinary Studies and a Master of Arts in Career and Technical Education from the University of Central Florida.