Make the most of Instacart Publix Delivery for incredible comfort and enjoyment! Forget those long queues and the aisles of the grocery store behind. Instacart delivery is here to fulfill all your need for everything from fresh produce to pantry items and special treats. So, gear yourself to find out how to have an effortless shopping excursion that saves time and assures only the best products are sent to your doorsteps!
Quick Summary
Instacart supports Publix delivery. It is simple to order groceries online and get them delivered directly to your door in 15 minutes. You can access the Instacart mobile app or its website and pick Publix as your chosen retailer. The service charges and delivery fees are additional expenses that vary based on availability and order volume. Therefore the groceries may cost up to 30% more. You can additionally benefit from BOGO deals and coupons too!
Does Instacart Offer Publix Delivery?
Many retailers, like Publix, have collaborated with Instacart. As a result, Publix is among the top preferences on the app, much like Costco Instacart, which is also in great demand.
You can effortlessly get Publix products, even subs, delivered straight to your house with Instacart. It takes $10 to place a minimum order. For orders over $35, delivery from Publix is $3.99; orders below $35 or rushed one-hour deliveries might charge an additional fee.
It's essential to remember that although most of BOGO's offers work with Publix delivery, coupons can't be used. So it is totally up to you what amount you want to tip. However, it is usually suggested that you plan on providing between 15-20%.
How Does Instacart Publix Delivery Work
Publix and Instacart established a novel and strategic collaboration to speed up delivery operations in the Miami territory. As the first grocery store to partner with Instacart, Publix now offers speedy 15-minute delivery via Carrot Warehouses.
With the arrival of Publix Quick Picks, a retail website driven by Instacart, customers may now browse Publix's massive variety of groceries, vegetables, pantry essentials, household necessities, and of course, ready-to-eat snacks and meals. Orders can be delivered quickly in just thirty minutes.
Instacart Publix delivery operates exactly like every other Instacart support for those who live elsewhere than Miami. First, you have to install the Instacart app. Then make your shopping list, and an assigned shopper will carry out your order. If anything is not available, you will have to wait for Publix to restock. Then the shopper will ensure that it gets to your address quickly.
How Can I Order Publix Instacart Delivery
Go to instacart.com or download the mobile application from Apple or Google to get started.
Then type in your email Id and a password to set up a free account after you've got there.
Enter your zip code, too, so that Instacart can locate nearby retailers who deliver to your area. This page will allow you to access the Instacart Publix login platform.
The next thing to do is to pick the retailer where you are considering placing an order. All the products presently in stock at the store will be listed to you; you may view them by category or make a specific item search.
Ensure your cart has at least 10 dollars worth of products as a minimal prerequisite for delivery.
If an item is short on stock, you must choose a preferred alternative if the shopper needs help finding your initial pick.
Check if any discounts apply to your order simply by going to the store's coupon area.
At this stage, don't hesitate to share any special instructions you may have for the shopper.
Visit the checkout tab and specify the desired delivery schedule and type. You may request to have the groceries left at the door without interaction or pick them up personally.
Does Publix Instacart Offer Same Day Delivery?
Publix has joined forces with Instacart's Carrot Warehouses to introduce an exciting partnership. As a result, it now enables users in Miami to receive their deliveries in an impressive timeframe of 15 minutes or less.
For users outside of Miami, delivery times will follow the more typical pattern, usually arriving within an hour.
The inception of same-day Instacart delivery at Publix took place in July 2016. It gradually expanded throughout the supermarket chain over the following year. Furthermore, you can schedule a specific delivery time if you require it to arrive later than the estimated delivery window.
Charges For Publix Instacart Delivery
Many factors impact the amount your Publix Instacart order will cost you. The basic driver is the selling price of the groceries themselves.
Publix lets Instacart customers use a wide range of buy-one-get-one deals despite the fact that most items are still available at their standard prices.
You cannot use Publix Instacart orders with printed or mobile coupons. Moreover, not all weekly ad discounts or in-store discounts will be valid.
Service Fee
Every Instacart order has a service fee with several operational expenses, including shoppers' insurance, screenings, and customer service.
It is essential to remember that these service fees differ from tips and that clients never receive any of what is collected. In addition, the exact price of the service charge is subject to variation and might vary based on where you are and the items you ordered.
Alcohol orders have an additional surcharge that covers the extra costs imposed by legal alcohol delivery and identification verification. But there is no service fee for pickup orders, and Instacart+ members get a discounted service cost as a feature of their membership incentives.
Delivery Fee
Each Instacart order includes a delivery cost along with other fees. This fee begins at $3.99 for same-day orders above $35.
The exact delivery price, however, depends on several factors, like the speed of delivery, the store from which you'll be ordering, and how much you have in your shopping cart.
For orders over $35, free delivery is available for Instacart+ members. Whatever the exact delivery fee is, Instacart assures transparency by making the costs known during checkout.
Why Does Publix Charge More On Instacart?
Publix has hiked its prices for customers who order using this service to make up for the costs incurred by its partnership with Instacart.
As per the statement from Publix, the rise in prices is not resulting in any profit; instead, every bit of the revenue is being used to maintain its collaboration with Instacart.
Can I Use BOGO Deals And Coupons With Publix Delivery?
You can use most BOGO (Buy One Get One) deals with Publix delivery, and these discounts are clearly stated in the Instacart app. However, Publix delivery orders can't be used via printed or digital coupons.
On the Instacart app, you'll find a variety of offers and discounts that may assist you in saving some money. For a list of the available offers, go to the app's "Sales" tab.
Utilizing the Instacart app or site to seek out Publix and Instacart deals is a good idea if you want to maximize your savings when you use Publix delivery.
The initial price will be crossed out whenever a product is on sale, and an updated, discounted rate will appear right next to it. Moreover, you will quickly find every sale product by heading to the 'Sales' category in the app's 'Explore' menu.
At last, Instacart regularly runs promotions along with Publix's BOGO sales. So you should regularly check your email or use the app to keep up with current deals.
Does Publix Delivery Accept EBT?
You want to make payments for SNAP-eligible groceries when buying from Publix, you can use EBT.
You need to connect your EBT card to the Instacart account to make an order. An additional payment method will be required to cover any expenses or products SNAP/EBT cannot cover. Using the Instacart app, authorized Publix facilities will be listed as "Accepts EBT."
Publix delivery supports debit and credit cards along with EBT as payment. You must connect a debit or credit card to the account to use your EBT card. You may use a debit or credit card when paying for non-SNAP-eligible items, delivery fees, and tipping.
Items That You Can Get Delivered With Publix Instacart
Publix Instacart opens endless delivery possibilities, allowing you to conveniently access an extensive assortment of items in a regular store. From fresh produce to dairy products and meat, the company's Carrot Warehouses ensure a diverse range of options for your orders.
Similarly, if you choose the standard Instacart delivery, you can access a wide selection of products available in the store.
In the rare instance when your assigned shopper discovers that a selected item is unavailable, they will get in touch. They will provide a suitable alternative or issue a refund for the item currently out of stock. This commitment ensures that you are fully satisfied with your order.
Can I Deliver Alcohol With Publix Instacart?
When considering whether to allow the delivery of alcohol, Instacart employs a set of regulations. A few general rules to keep with you are listed as follows:
It would help if you were at least 21 years old to order alcohol; the person who delivers it will ask for identification whenever the order arrives.
Though customers are possibly permitted to manually type in their ID credentials in certain states, your data must have a scannable barcode.
Alcohol is not under any condition to be delivered to retail outlets or educational institutions.
Shoppers are prohibited from attempting to hand out alcohol to anyone drunk.
Alcohol cannot be left without any supervision. So a responsible adult must await the shopper at the door. Additionally, an identification of the individual in question is required.
It's significant to remember that the delivery of alcohol cannot be paired with the delivery of groceries, as stated on Publix's website.
Key Takeaways
You may order groceries from Publix online and deliver them straight to your doorstep with Instacart Publix Delivery.
You might save time and maintain freshness by getting your groceries the same day you order them with Publix Instacart Delivery.
Fresh produce and pantry essentials are just two items accessible at Publix Instacart Delivery. You might also qualify for special deals and discounts to lower the cost of your grocery shopping.
Frequently Asked Questions (FAQs)
Can I tip Instacart Publix delivery?
Instacart makes tipping very simple. It is expected to leave a minimum tip of $2, or 5% of your purchase.
You may change the tip and do so after your payment has been processed. After the delivery, you've got 14 days to raise the tip or 2 hours to reduce it.
Are Instacart And Publix Delivery the same thing?
Publix will mark up everything that you purchase using the service to help cover the costs that Instacart charges them to use their service. So if you wish to pick up your order, you are not required to shell out a service charge. But the expense of your meal is going to be higher.
Is Instacart less expensive than that of in-Store?
There is no specific cost/percentage you need to prepare for when using the app, as sellers establish their prices. However, it looks like an average hike in the retail cost of groceries is 15–17%, as stated by certain Instacart customers.
What will happen if you do not pick up the Instacart order?
The order you placed will be put suspended till the store shuts. Contact the Publix Instacart contact number to cancel the order if you are unavailable to pick it up. Call 1-888-246-7822 and talk to Instacart over the phone.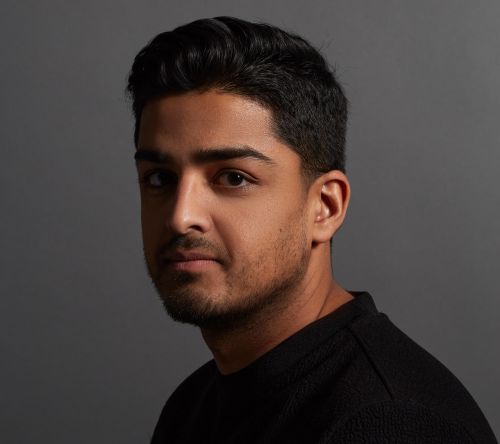 Ali Anees is a professional brand marketer focused on enhancing customer experiences. His focus is on conducting all-rounded research on U.S. retailers and services to provide updated information for our consumers.
He has a background in strategizing and developing marketing tactics for large Consumer Packaged Goods organizations. His understanding of the industry is beneficial when it comes to finding detailed and accurate information for our consumers.