Have you ever needed a passport photo in an emergency? My options to consider in such a scenario are retail stores that I can run to quickly and have the picture taken and printed. However, with only a few options located nearby, I had to figure out, "Does Costco take passport photos?". Search into the query was not disappointing, and I ended up finding a lot of cost-effective solutions!
Quick Summary
Costco does not take passport photos in-store anymore. Still, it offers convenient services through an online photo center where you can submit a digital copy of your passport picture and have it printed for under 20 cents. Other cost-effective options include Walmart, Walgreens, CVS, and Staples. You can also take a passport photo at home and have it printed elsewhere as long as the picture adheres to the official regulations.
Can I Take a Passport Photo At Costco
You can no longer take passport photos at Costco as they have shut down their in-store photo centers. The service is, however, still available online.
Costco online photo centers provide various services, including poster printing, collage printing, passport photo printing, etc.
Reasons Why Costco Does Not Take Passport Photos
Costco discontinued its photo services in February 2021, which naturally meant it would no longer take passport photos. The decision was made considering the decline in demand for the contemporary photo printing business.
Costco management shared that it was not making any profit on that front. However, as an alternative, Costco launched an online photo center where users could still avail of a range of photo-related services.
You can now get a passport photo printed at Costco's online photo center for only 20 cents. The platform is accessible via a website and Costco app. Since you are submitting online, adhering to passport photo guidelines is crucial. Always submit a picture with a transparent background, clean face, and well-centered click.
Alternatives To Consider For Passport Photos
Retail stores like Walmart, Walgreens, and CVS offer reasonably priced passport photo services. You can also consider UPS or FedEx and online tools, such as photos, if you don't want to go anywhere for the picture.
It is disappointing news that Costco no longer takes passport photos, but you are still in options. Get it one at the following retailers instead:
Walmart ($7.44): It has a photo center online where you can upload pictures and pick up 2 in-store.
Walgreens ($14.99): You must book an appointment, take an image in-store, and obtain 2 copies.
CVS ($16.99): Only offers printing in select locations. The package includes 2 photos.
Staples ($14.99): Only take pictures in participating stores and provide 2 photos.
Bartell's ($14.99): You can book an appointment online and have the images taken in-store.
If you don't trust retail stores to do justice to your passport picture, the option to visit UPS or FedEx and get it done for $11.99 and $14.95 is still on the table!
Costco's Online photo center services are pretty good, but if you want to consider alternatives, here are some online services that I would recommend:
Does Costco Do Photo Printing?
Although Costco does not develop photos, you can still get pictures printed at Costco's online photo center. Luckily, the platform hosts all the services that Costco initially provided in-store.
Remember that if you plan to get pictures printed through an online order, they may take some time to be delivered, typically between 5 to 12 business days.
Moreover, you must get signed up with a Costco photo account. Here, you can browse for their products and services. Look for the option to print select photos and complete the job with a single click.
Note: Costco Online photo center is also accessible through the Costco app.
Can I Take My Passport Photos?
No state law prohibits one from taking their passport photo if it adheres to official requirements such as a white background, clear image, and good lighting.
Most people resort to professional services because they guarantee high-resolution picture that is not grainy or blurry. However, if you are confident that such output is possible at home, why not try it?
Depending on the services available, you can carry out the entire process at home, from clicking the picture to printing it. Even if you don't have a printer, you can get the image printed online for minimal charges.
US Passport Photo Requirements
The photograph must be 2 x 2 in size.
The head should be centered between 1" to 1.4".
It would help if you kept neutral expressions for the picture.
Nothing like hair strands or an accessory should block your face or eyes.
Ensure that the image is free of any shadow or glare.
Avoid head coverings or hats unless a medical or religious commitment makes it compulsory.
Hacks! The Cheapest Places To Get Passport Photos
Are you searching for a place that offers high-quality passport photos but on a low budget? Here are my top recommendations!
Walmart
Walmart is the cheapest option to get your passport pictures taken. It only charges $7.44 per two copies and guarantees the click meets all the official guidelines. Moreover, Walmart will also print the images on the same day.
You can get the picture taken in-store and then wait up to 10 minutes for the photos to be returned. The actual time depends on how busy the photo center is, but it should take 5 to 10 minutes on average.
FedEx Office Store
FedEx office is a convenient option to get passport pictures taken and printed quickly. I love that you can walk in and get the images within minutes.
Compared to retailers like Walmart, FedEx can be expensive. It will cost you $14.95 per 2 photos, although the office promises a free retake. Nonetheless, the easy procedure makes FedEx one of the few popular places to get passport pictures.
The UPS Store
Another store to consider is the UPS. In addition to being cheaper than FedEx, the UPS store offers the convenience of leading in the passport photo and application from their store. Moreover, they guarantee on-time delivery to the National Passport processing center!
$11.99 is a reasonable amount to pay for such a trustworthy service. You can expect them to meet all the guidelines and schedule an appointment online through the UPS site to avoid waiting times.
If you closely monitor the prices for Target passport photos offered at various places, you will see that Walmart is the cheapest option. UPS is also a reasonable option for money but is less affordable than the retail store. Therefore, if you are not hurrying to get the pictures, it is best to save money and visit a local Walmart store instead!
Key Takeaways
Costco's online photo center is a reliable platform for printing your passport pictures for just 20 cents.
There are other affordable options as well, such as Walmart and UPS.
Adventurous people can take passport photos and print them at home if the devices are available. However, you must ensure that it complies with official guidelines.
Frequently Asked Questions (FAQs)
How long will it take to get a passport photo from Costco?
Costco does not take passport photos in-store anymore. However, you can avail of the services online by submitting a digital picture for printing. Although Costco delivers the images to your doorstep, the package may take more than 10 days to reach you.
How to take your passport photo at home?
You can get help from a friend to take a passport photo at home. Moreover, you will need a good camera and a tripod stand. Ensure that your final click adheres to all official passport picture requirements. Then you can get the photo printed at home, too!
Does Costco click passport photos for infants?
Costco does not take any passport photos in-store. Since the service is offered online, you can send in pictures, even of infants, and have it printed.
Does Walgreens take passport photos?
Yes, Walgreens does take passport photos for $14.99. You must book an appointment, take the picture in-store, and obtain 2 copies.
Where do I take passport photos near me?
UPS stores, FedEx offices, and retail stores like Walmart and Walgreens are good options for taking your passport photo.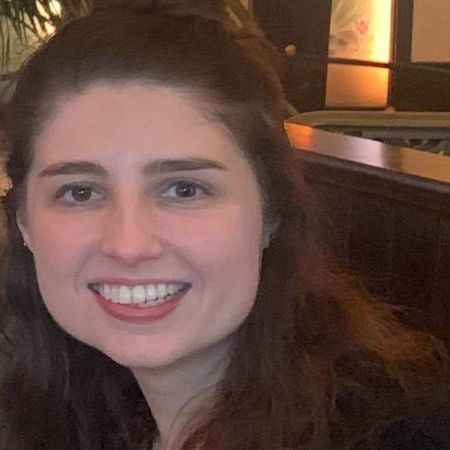 Ashley G. Anderson has than a decade of experience in business strategy and retail industry. She is an expert on the U.S. and world economies. She served as president of World Money Watch, where she shared her expertise on U.S. and world economies, as well as retail industry.