Pictures you take for official documents are serious business. You can not be as casual about a photo meant for a driver's license, student card, or passport as you are with selfies! When it comes to such clicks, it is better to let a professional handle the task, right? Now, Walmart is famous for its photo center services, so that made me wonder, does Walmart take passport photos too?
Quick Summary
You can get passport photos taken at Walmart for printing or share a digital file online that Walmart can print for you. Either way, the service costs up to $7.44, cheaper than competitors. The process takes less than 60 minutes, and Walmart ensures that the passport photos are under the US Department of State.
Can I Get a Passport Photo Taken At Walmart?
All Walmart stores offer the facility to get passport photos taken or printed in their Photo Centers. You can locate the closest Walmart center using the store finder tool online.
Before taking the picture, it is best to check the operating hours and charges.
Does Walmart Take Passport Photos Online?
For edits, changes, and printing, Walmart allows customers to upload appropriate passport photos online. Then the store can deliver the pictures directly to your home!
Walmart's online photosystem is quite convenient for those who can take pictures at home and get them printed. The pictures are ready for pickup within an hour, although you may have to wait longer if you opt for delivery.
The charges for the photos are the same whether you upload it online for printing or get it taken in Walmart stores. You must pay $7.44 for the service, cheaper than competing companies such as USPS.
Note: You can take photos and bring them to the store for printing. In this way, the service will cost only 25 cents.
Walmart Passport Photo Charges
Walmart charges $7.44 for a complete passport photo package. It includes two full-color passport photos cute and sized according to the guidelines that the US Department of State has listed.
For customers who choose to have the photos taken online and then delivered to their homes, Walmart charges a fee of $5.99 for orders under $35. Otherwise, the price is the same for online or in-store photo printing.
There is a smart way to avoid this fee! If you can conveniently pick up the passport photo, choose the "same-day pickup" option, which does not incur any extra fees.
Steps To Get a Passport Photo At Walmart
You can take a passport photo at Walmart or send a digital picture for printing. Guides on how to do this are discussed below.
In order to have your passport photos taken at Walmart, follow the steps:
Confirm which Walmart store near you has a Photo Center and visit it at your convenience. There is no need to make an appointment beforehand.
Then discuss the request with an associate at the Photo Center, who will walk you through the process.
Typically, you will be requested to sit for the picture and remove any hats or coverings, such as scarves. It would help if you also eliminated anything that obscures your face and, preferably, pull away hair from your face too.
Then wait a couple of minutes as the associate completes printing.
In case you want to get a digital file of your passport photo ready at Walmart, here's what you need to do:
Confirm that the file meets all the requirements. Then visit Walmart Photo Center online and tap on Create Now.
Tap the Upload Photos option and drag the file into the upload window. Wait for the upload to finish.
You can then click on Add button in the lower right corner of the screen.
Follow the prompts to complete your order.
Once done, choose whether to go for 1-hour pickup or at-home delivery. As mentioned, there are charges to get the photos delivered to your doorsteps).
How Long Does It Take To Get Passport Photos From Walmart?
It typically takes less than an hour to get passport photos at Walmart. However, the exact timings depend on when you visit the store, how crowded it is and how good the workers in the photo center are with their tasks!
Once you are done clicking the picture, Walmart does not take longer than 15 – 20 minutes to develop the photos. You can spend this time going through the aisles or checking out the lottery tickets section at Walmart!
Walmart Passport Photo Hours
Walmart Photo Center operates between 9 a.m. to 8 p.m. at most locations. Please note that Walmart may be open 24/7, but photo centers typically have limited hours.
Also note that the time limitation apply to several other services as well such as:
Can I Print a Passport Photo At Walmart?
Walmart takes passport photos and prints digital files as well.
This service is convenient for people who can take passport photos at home and get them printed at Walmart Photo Center.
However, it is essential to note that Walmart charges are the same whether you want to take it at the store or have the digital file printed only. In both cases, you must pay $7.44 for 2 passport photos.
How To Use Walmart Passport Photo Tool?
First of all, download the Walmart photo editing app from the official website or use the tool from the site directly, up to your convenience.
Choose 2 x 2 inch passport photo template.
Snap a picture and then allow the US passport photo tool and algorithm to transform the picture as per requirements.
Then you have to use the website to locate the closest Walmart Photo Center.
Get the photo printed at the center for 25 cents only!
Read! Important Passport Photo Requirements
The trend of clicking passport photos at home is picking up pace. Although convenient, this also means that many people take unprofessional pictures that get rejected by the US Department of State later on.
Therefore, it is crucial to know specific passport photo requirements beforehand. Here are a few that you should keep in mind:
Passport photos should be taken in good lighting. It would help to eliminate shadows or distortions before the final click.
All passport photos should have a plain white background.
You should not wear anything that obscures your face, such as hats or scarves. Also, avoid wearing a hairstyle that leaves strands on the face.
Always give a natural smile for the passport photo.
Remember to look directly into the camera.
You are not allowed to wear sunglasses or non-prescription glasses in the picture.
Helpful Tips For Taking Passport Photos
If you have made up your mind to take passport photos by yourself, there are a few valuable tips that will guide you in the right direction. Here's what you need to keep in mind:
Request a friend to help you. Since you can not use selfies as passport photos or any other official documents, you must ask someone to take your picture.
Don't wear extravagant clothing. Avoid costumes, bright-colored shirts, or uniforms.
You should also not wear an utterly white shirt or top, as it will make you blend into the background.
Also, tie or comb your hair in a tidy manner. Men should trim beards for a cleaner look.
It is okay to use cosmetics like concealer to hide blemishes or face powder to tone down shiny patches on the skin. Nonetheless, sticking to a natural makeup look is crucial.
Key Takeaways
Walmart lets you take passport photos in-store and have them printed for $7.44/2 photos.
You can also opt for online orders by uploading a digital file to the Walmart photo center page and requesting a Walmart representative to print it. Then Walmart can either ship the pictures to your home in exchange for an additional fee or provide in-store pick up free of cost.
It takes less than an hour to take passport photos at Walmart.
Frequently Asked Questions (FAQs)
Is it allowed to smile in a passport photo?
You are not entirely forbidden from smiling in passport photos, but the expressions should be natural. The US Department of State specifies that neutral expressions are acceptable; in fact, they are preferred.
Can I take my own digital passport photo?
You can take passport photos yourself but remember that selfies don't qualify. Moreover, it is recommended that you use a tripod or ask a friend to take the picture for better results.
Can you take a passport photo with a phone?
Phones can take passport photos as long as you keep the requirements stated by the US Department of State in view.
How many passport photos do you need for an application?
You need two photos for the passport application. They should be the exact and full-colored copies.
What is the size of the passport photo at Walmart?
Walmart provides passport photos of size 2 x 2 inches as per the requirements of the US State Department. This size can be used for any country's passport application.
Where to get cheap passport photos?
Target, CVS, and Walgreens are some of the cheaper options if you want to get passport photos between the price range of $9.99 to $14.99.
Does Walgreens offer passport photos?
You can get passport and Visa photos at Walgreens for approximately $16.99. The store offers photo services that are convenient and government-compliant.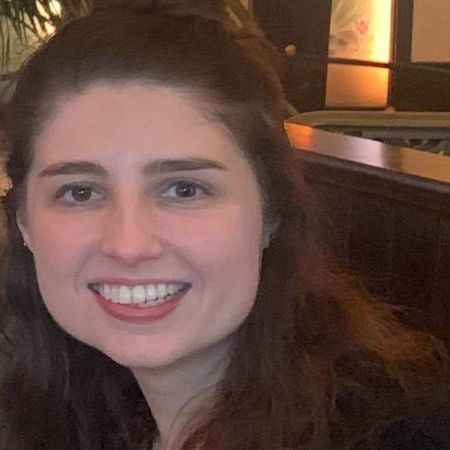 Ashley G. Anderson has than a decade of experience in business strategy and retail industry. She is an expert on the U.S. and world economies. She served as president of World Money Watch, where she shared her expertise on U.S. and world economies, as well as retail industry.