When it comes to cashing checks, banks are the go-to choice for the majority of people. However, one constraint is the limited timings offered by the bank. Hence, Walmart is becoming popular for many individuals who want to cash their checks at an extended hour since you can always spot a store nearby. Even though banks offer cashing check service for free, Walmart has extended hours. Let's discover the answer to the question this might leave in your head: What time does Walmart stop cashing checks?
Quick Summary
Walmart Money Center will allow you to cash checks between 8 a.m. to 8 p.m. on weekdays and 10 a.m. to 6 p.m. on Sundays. However, to get the best quality of service, it is ideal to reach out to your local Walmart store and discuss the timings with the representatives as they may vary with location. Moreover, Walmart charges a nominal fee for cashing checks which may range between $4 to $8.
What Are Walmart Money Center Hours for Cashing Checks?
Generally, Walmart's Money Center timings are from 8:00 AM to 8:00 PM on weekdays (Monday through Saturday). The operation timings are different on Sundays, from 10:00 AM to 6:00 PM. Even though some Walmart outlets may be open 24 hours a day, the Money Center closes.
Walmart is the next best alternative to cashing a check. The majority of Walmart's have a Money Center at the entrance of the store. With a variety of services provided at the center, this place also offers convenience for the customers. 
The timings might vary in different locations so you should double-check before visiting a store. You can easily find the exact hours of your local Walmart by following the steps below:
Use your laptop, tablet, or smartphone to visit Walmart Store Finder
Search with your ZIP code and press "Find a store."
To learn about the hours of the store, click "store details.
Then you will find a phone number, which you can use to call the local store.
Moreover, you can also press the "Money Services" icon to narrow down Walmart locations that have a Money Center.
Then you can avail of money services at the customer service desk if the store doesn't have a dedicated Money Center.
What Time Does Walmart Stop Cashing Checks In Stores?
On weekdays, Walmart's Money Center stops cashing checks at 8 pm. However, on Sundays, the process stops at 6 pm. The Money Center keeps cashing checks till closing time, rather than stopping the process before.
It is best to reach the store in time for a quality service. This service allows people to cash their checks if they are unable to visit the bank during working hours. Money Center operating hours might be different based on the location. Find out the exact hours to avoid an extra trip to the store.
What Is Walmart Check Cashing Fee?
The fee for cashing checks at Walmart varies depending on the type and amount of the check. However, Walmart charges a nominal fee for their check cashing services, which is typically a small percentage of the check amount. Generally, Walmart's fee is no more than $4 for checks that are up to $1000.
Likewise, the Money Center at the store will charge a maximum of $8 for checks that range from $1000-$5000. The cost or fee charged for cashing a check at Walmart is contingent upon the value and the category of the check.
Government checks: Typically, Money Center does not charge any fee for VA, disability checks, and Social Security for values up to $5000.
Payroll checks: You will be charged $4 for values up to $1000
Insurance settlement checks and cashier's checks: For values up to $5000, you can expect a charge of $8.
Tax refund check: During the tax season, you will not be charged any fee at Walmart's Money Center if the check is up to $7500.
MoneyGram money orders: For up to $1000, the fee charged is a maximum of $8.88.
The fee is deducted from the cash you receive. So, if you have a $100 check and the fee is 2%, you would receive $98 in cash. The fee helps cover the operational costs associated with providing check cashing services. Moreover, the fee can also vary by state. If you want to get verification and check printing, there might be additional charges.
What Is Walmart Check Cashing Limit?
Walmart has a maximum check cashing limit, which also varies based on the type of check. Personal checks, payroll checks, and government checks are commonly accepted at Walmart. The check cashing limit at Walmart is generally $5,000. From January to April, the limit increases during the tax season.
You can cash up to $7500 in these months. Some Walmart Money Centers extend the limit to allow larger tax refund checks. For two-party personal checks, the limit is $200.
Some of Walmart's locations might set a lower limit, so it is best to inquire about the limitation on larger checks before visiting the store.
Required Documents for Walmart Check Cashing
To cash a check at Walmart, you do not require to register or create a bank account. However, certain documents have to be provided to avail of check cashing and other facilities at the Money Center.
A preprinted check that does not exceed the maximum amount of $7500 in the tax season and $5000 otherwise.
A valid form of government-issued ID is a necessity. These documents can include a driver's license, a US passport, or a state ID card. The verification document or ID should have your photo.
Additionally, you may be required to provide your Social Security number and other relevant information.
For the majority of the checks, you will require a photo ID for verification at Walmart. For tax refunds, cashier's checks, and payroll checks, Walmart will cash the check with a valid ID without a photo.
Several other aspects will be verified at the MoneyCenter. These include the validity of the bank, endorsement of the check, sufficient funds, account number, and routing number accuracy.
Types of Checks That Walmart Does Cash
Payroll Checks: This method is perfect for employees who do not have a bank account. The Money Center at Walmart is an excellent alternative to banks.
Tax Refund Checks: During tax season, individuals may receive tax refund checks issued by the government. Walmart typically cashes these checks, allowing taxpayers to access their refunds quickly.
Government Checks: Walmart cashes various government-issued checks. This may include tax refund checks, social security checks, veteran benefits checks, and other government assistance program checks. Individuals can easily access funds from the government through Walmart Money Center services.
 Two-party Personal Checks – Otherwise known as a joint check, this one is payable to two individuals such as married couples or joint account holders. It is perfect for co-borrowers who need to receive a loan disbursement. To avail of this opportunity, Walmart will require proof of relationship, endorsement from both on the back of the check and valid IDs. 
Cashier's Checks: Walmart cashes cashier's checks, which are guaranteed funds issued by a bank or other financial institution. Cashier's checks are considered more secure than personal checks.
Social Security Checks: You can cash Social Security checks at Walmart. These are payments provided to eligible individuals. These checks are typically issued every month to retirees, disabled individuals, and surviving spouses or dependents.
Retirement Disbursement Checks: Walmart cashes retirement disbursement checks, including pension checks, annuity checks, and other retirement-related payments. This enables retirees to access their retirement funds conveniently.
MoneyGram Orders Issued by Walmart: MoneyGram money order services are also available at Walmart.
Insurance or Settlement Checks: Walmart cashes insurance or settlement checks, which are payments made by insurance companies or as part of legal settlements. These checks allow individuals to access funds related to insurance claims or legal proceedings.
Business Checks: Walmart may cash business checks. These services are valuable for freelancers, small business owners, and independent contractors.
When it comes to cashing checks, fraudulent activity is quite prevalent. To avoid such activities, Money Center at Walmart does not accept the following checks:
Hand-written checks
Walmart does not take checks that are outdated by 180 days
Non-MoneyGram money orders
MoneyGrams that were not issued by Walmart
Personal checks
Walmart Money Center Services
The giant retail store, Walmart has a Money Center that offers a variety of financial services. Before visiting the store, you should acquaint yourself with the services they offer. These include:
Service
Fee Structure
Check Cashing
$4 charged up to $1000
$8 charged up to $5000
Go2Bank
$8.95 monthly fee that can be waived
Bluebird
No set-up fees, transaction fees or maintenance fees.
Walmart Money Card
$5.94 monthly fee that can be waived
Bill Pay
Fee varies depending on the service provider.
Capital One Walmart Rewards Card
0% annual fee
Walmart2Walmart Money Transfers
$2.50-$500
Walmart2World Money Transfers
$4-$16.
MoneyGram Money Transfers
Fee varies by amount sent and destination.
Check Cashing
Walmart Money Center provides check cashing services for various types of checks. By cashing your check at the store, you will gain instant access to cash. Moreover, you can also get the money deposited to Walmart Money Card.
This retail store charges a fee for these services. For checks that amount to $1000, the maximum fee charged will be $4. It is a cost-effective solution for people who don't have access to a bank or prepaid debit card.
Bluebird
In collaboration with American Express, Bluebird is a prepaid debit card. It offers features such as direct deposit, mobile check deposit, bill payment, and money transfers.
There are no monthly, annual, or activation fees for this alternative to a checking account. It will not charge you any overdraft fee either. With this service, you can get access to over 30,000 ATMs. Bluebird is similar to a free checking account and can be utilized in places that accept American Express.
Go2Bank
Go2Bank is a mobile banking app that has a debit card that is offered by Walmart. It provides a range of banking services that enables you to better manage your finances.
Moreover, it will facilitate you to build credit. It is issued by Green Dot Bank and gives you access to 50,000 ATMS. Go2Bank is easier to get into compared to a traditional checking account. The best part: there are no credit checks for this service. It is perfect for people who find it difficult to get a bank account. 
Bill Pay
Walmart Money Center allows customers to conveniently pay their bills in-store. Moreover, you can also use the store's app. The fee for bill payment services varies depending on the service provider, and customers can settle their utility bills, credit card payments, and other bills all in one place.
The store has collaborated with more than 20,000 billers. If you don't have a bank but love shopping at Walmart, then this is a great service.
Capital One Walmart Rewards Card
The Capital One Walmart Rewards Card is a credit card that offers rewards on Walmart purchases, both in-store and online. It is an excellent credit card for groceries. You can use this credit card in places where Mastercard is accepted.
The reward program is extensive and includes 5% cash back on online purchases. You will also receive 2% off in-store purchases and at gas stations. It is issued by Capital One. This is the perfect service for people who love shopping on Walmart.com.
Walmart Money Card
The Walmart Money Card is a prepaid debit card that customers can obtain from Walmart Money Center.
It can be used for everyday purchases, online transactions, and ATM withdrawals. Issued by Green Dot, the card can be utilized where Visa and MasterCard are accepted. You can available a variety of cash-back rewards.
Walmart2World Money Transfers
Walmart Money Center offers international money transfer services using Ria Money Transfer. The money is delivered within minutes in almost 160 countries.
The fees for Walmart2World money transfers vary depending on the country and the amount of money being sent. It is perfect for people who want to send money fast to an international recipient.
MoneyGram Money Transfers
Walmart Money Center partners with MoneyGram to provide money transfer services. Using Ria, Western Union, or MoneyGram, people can send money quickly in person or online.
Walmart2Walmart Money Transfers
This service enables customers to send money to individuals between Walmart stores. You can get the money delivered within minutes as it uses Ria Money Transfer services. The partnerships are one of the ways in which Walmart is promoting small business growth.
Why Should I Use Walmart Money Center Services?
Affordable Fees: Walmart generally offers competitive rates for its financial services. The fees for check cashing and other services are often lower compared to other alternatives. Some banks might charge a monthly fee. However, Walmart does not require any additional charges.
Convenience: With over 5300 outlets, Walmart has an extensive network of stores across the United States. This makes the store accessible to many people.
Extensive hours: With extended operating hours compared to a bank, including evenings and weekends, Walmart provides convenient access to diverse financial services. The Money Center stay open beyond bank hours, allowing them to cater to different customers.
Additional Financial Services: In addition to cashing checks, Walmart Money Centers provide a range of other financial services. These include money transfers, bill payments, and money orders facilities. By utilizing these services, you can handle multiple financial tasks in one convenient location.
Check Cashing Services: Walmart offers check cashing services, allowing you to quickly access funds from various types of checks, such as payroll checks, government checks, tax refund checks, and more. This can be particularly beneficial if you don't have a bank account.
Where Else Can I Cash Checks?
Credit Union/Bank: If you love cashing a check the traditional way or want a completely free, instant service, then visiting a bank branch is the best choice. Some banks may charge fees for non-account holders. Similarly, credit unions offer a convenient way of receiving cash through checks.
Retail Stores: Certain retail stores, particularly those with money centers can cash checks. National chains such as Kmart and Walmart allow customers to avail of a convenient service and cash their checks for a small fee (generally $4). However, you only get a limited amount of cash. The maximum limit for cashing a check is $5000. Grocery stores may have specific check cashing hours and will charge a fee, although it is typically lower than check cashing stores.
Check Cashing Stores: These dedicated stores specialize in cashing a variety of checks including payroll, personal and government checks. Customers will have to pay a percentage of the check's amount as a fee for the service. Moneytree, Check into Cash and ACE Cash Express are some popular check-cashing stores. However, they may charge higher fees compared to other options.
Online check-cashing services: Online check-cashing services have gained popularity in recent years, offering a convenient way to cash checks without having to visit a physical location. The service is provided by prepaid debit card providers like Green Dot or Netspend via mobile apps. Each provider charges a different fee for the service. Some might charge a percentage while others include a flat fee.
For example, PayPal offers a feature called "Cash a Check," which allows you to cash checks through their mobile app. You can take photos of the check. Then the funds are added to your PayPal account. 
A retailer that can load cash onto prepaid debit cards: You can deposit your check in your prepaid debit card. In addition, it allows you to add the balance to your card and even withdraw cash. To do so, customers will have to deposit the check by visiting a major retailer or through the mobile app. 7-Eleven offers this service, making it easier for you to withdraw money.
Payday lending store: Even though cashing checks is not their specialty but you can avail of these services at Payday lending stores and they may charge a high fee.
When choosing the financial institute or location where to cash a check, it's important to compare fees, requirements, and services offered by different providers. Factors such as convenience, accessibility, and associated costs may vary.
Where Can I Cash a Check For Free?
Having a bank account gives you access to numerous services including free check cashing or money transfers. If you want to cash your check for cheap, then the best place is the bank or the credit union.
General transactions are free. However, the bank might charge a small fee for large cash transactions.
If you do not have a bank account, you can access check cashing services at some of the major retailers such as Walmart or Kmart. Even though you will have a pay a small fee for the service, the convenience you get will be worth the charge.
Best Way to Avoid Fees When Cashing Checks
If you frequently cash checks and want to avoid fees, opening a bank account is a viable option. Many banks offer free check cashing services for their account holders. Also in this way, you can enjoy the convenience of cashing checks without incurring additional fees. Bank accounts and credit unions are the best way to cash the checks that you receive.
Typically, you will deposit the check but the entire amount won't be accessible to withdraw. It takes around 1-2 business days for the entire amount to reflect in your account. Creating a checking account is worthwhile as it offers a cost-effective and useful service to avail.
However, sometimes you can't open a new checking account. For instance, if you had unpaid drafts, a financial institution will close your account. As a result, opening a new one might be difficult because of the history.
Even with these circumstances, you can avoid unnecessary fees for cashing checks. Some credit unions and banks allow you to create a second-chance checking account. However, these accounts tend to charge a fee every month, making payday lenders a better choice.
Getting an upgrade to a free regular checking account is possible if you keep this account in good standing for a minimum of a year. Consequently, you can maximize savings in the long run.
Key Takeaways
Walmart Money Centers have specific operating hours for check cashing, which vary by location and day of the week. You should call to confirm when a local Walmart stop cashing checks.
Walmart charges a fee for check cashing, and the amount depends on the type and amount of the check. The maximum fee charged is $8 for checks above $1000. Furthermore, to cash a check at Walmart, you need a valid government-issued identification card and other relevant information.
Moreover, if Walmart is not available, other options for check cashing include banks, credit unions, and some retail stores. Opening a bank account is a recommended way to avoid fees when cashing checks.
Frequently Asked Questions (FAQs)
Do I have to be above 18 years of age to cash checks at Walmart?
Yes, generally a person has to be at least 18 years old to cash checks at Walmart. This age requirement is in line with the legal age for entering into financial transactions. However, it is better to find out specific policies regarding cashing checks at your local Walmart.
What are Walmart money center hours on Sunday?
Walmart Money Center hours on Sundays may vary by location. However, in the majority of cases, the Money Center is open from 10 am to 6 pm. You can also check with your local store for their specific operating hours if you are unsure.
Does Walmart cash checks online?
No, Walmart does not currently offer online check cashing services. Since you have to receive cash that is a physical currency, cashing a check online is not possible. Moreover, you need to visit a physical store and utilize the Walmart Money Center for check cashing.
Does Walmart provide special hours for senior citizens?
To deliver a pleasant shopping experience, Walmart did offer special hours for senior citizens during the COVID phase. However, currently, the retail giant does not have specific hours designated for senior citizens and has the same operation hours for all customers.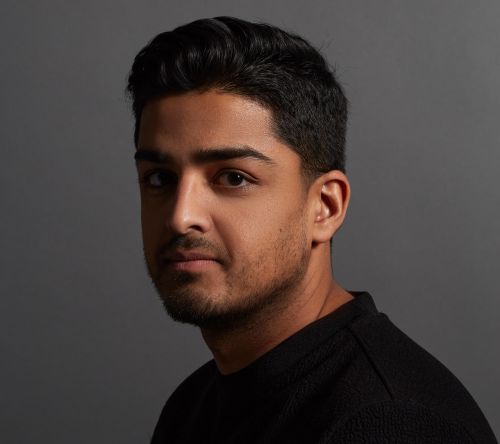 Ali Anees is a professional brand marketer focused on enhancing customer experiences. His focus is on conducting all-rounded research on U.S. retailers and services to provide updated information for our consumers.
He has a background in strategizing and developing marketing tactics for large Consumer Packaged Goods organizations. His understanding of the industry is beneficial when it comes to finding detailed and accurate information for our consumers.