Although digital payments have become everyone's favorite, the trend of check cashing is still not completely out of perspective. Many are looking for convenient options where they can cash checks daily. With ample Walmart outlets around the US, you may be wondering does Walmart cash personal checks or other types of checks? And if yes, what are the fees? That's what I am about to walk you through!
Quick Summary
Customers have instant access to their cash at Walmart via the easy check-cashing service. You need to follow a few simple steps such as presenting an official ID, endorsing your check, and making a minimal fee for cashing a personal check at Walmart. Payroll checks, government checks, tax checks, and insurance coverage settlement checks, are just some of the types of checks that Walmart cashes. Post-dated checks, checks from third parties, and checks for more money that is mentioned are just some of the kinds of checks that Walmart will not accept.
Can I Cash a Personal Check at Walmart?
You can cash your check at Walmart without the need to make an appointment.
You can quickly get your check cashed by heading to the customer service desk or Walmart Money Services counter. However, keep in mind that this service doesn't call for a Walmart credit card.
Steps To Cash a Personal Check at Walmart
The procedure of cashing your check at Walmart is quite simple.
Present a valid photo ID as well as the check you want to cash.
Then, the cashier will validate your identity and manage your check accordingly.
After validation, you will get your cash amount, withholding the fee for check cashing service
Can Someone Else Cash My Check at Walmart?
Only those with the name mentioned on the check may cash it at Walmart. The legal authority of doing so does not belong to anyone else.
Before processing the check, the company must verify the subject's identity. Ensure that you have a valid identity before visiting Walmart if you have to cash a personal check.
Does Walmart Cash Two-Party Checks?
Certainly! The option of cashing two-party checks is offered at Walmart.
They establish an amount cap of $200 for each check and levy a charge of $6 for every transaction. Walmart proves to be an economical choice compared with other retailers and supermarkets which often cost as much as $10 for processing two-party checks.
Can I Cash a Handwritten Check At Walmart?
No, they aren't going to consider such checks. Also, they have a policy stating that they cannot accept checks that were previously modified, scratched out, drawn over with a pen, or somehow tampered off.
You have an option of either taking cash or putting it on a MoneyCard before you cash it. A MoneyCard charges $1 to buy while there is no reloading fee. It's particularly helpful to be able to get these cards fast at the check-cashing services inside the stores.
Majority of the facilities have certain criteria to cash the checks. So it's important to be up to date on the types of checks that are accepted. Refrain from using checks with a post-dated date, checks which are expired, or checks which are more than 180 days.
Types of Checks That Walmart Cash
Walmart takes checks from all banks, also pre-printed checks, provided they meet the criteria set out by the company in question. So, make sure to bring along your check while you go shopping at the shop.
Business Checks
Walmart has made it handy to cash checks from businesses or associations.
Independent contractors, freelancers, and owners of small businesses who are without a bank account or would like to have quick access to their money might gain from this kind of service.
Cashier's Checks
Cashier's checks are eligible to be cashed at Walmart, but it's advisable to get in touch with the nearest location to find out more regarding the specific requirements and charges.
Cashier's checks are a prominent and highly reliable form of payment, especially for significant purchases or situations which call for a safer transaction approach.
Insurance Settlement Checks
Though Walmart provides the facility to cash the insurance settlement checks, it would be wise that you inquire about the policies, fees, and regulations at the store near you.
You must present valid documentation and adhere to the checks-cashing criteria set by the shop for you to cash an insurance settlement check at Walmart. Before processing a check, Walmart retains the right to verify the validity and has the authority to turn down any check at any time.
Third-party Checks
By giving an extensive choice of check cashing options, Walmart responds to customers in several financial scenarios.
The extensive system fits many check types and meets the demands of a diversified customer base, allowing rapid and hassle-free access to cash.
Out-of-State Checks
There are a few limitations worth taking into consideration, but Walmart accepts paychecks from other nations as well.
Not all overseas cheques will be cashed at Walmart, so it's important to be aware of that. It is advised to get in touch with the Walmart Money Center to figure out if your check can be processed. For people who have relatives or ties in a variety of nations, such a service is useful.
Two-party Personal Checks
Regardless of whether they are personal checks for presents or repayment of debts, Walmart's check cashing facility has made it simple to have access to cash from personal checks.
Checks are easily cashed at Walmart, sparing you the time it takes to deposit them into your checking account and wait for them to complete. The check must be pre-printed, thoroughly filled out, and satisfy the requirements set forth by the supermarket chain within Walmart's personal checks policy, which is important to keep in mind.
You must show valid documentation and abide by Walmart's check-cashing regulations if you want to cash personal checks. If you want to find out more about policies and expenses, it is often preferred to reach out to a nearby facility.
Other checks which are accepted at Walmart, include:
Government checks
Payroll checks
MoneyGram money orders bought at Walmart.
Pre-printed checks
Tax refunds checks
Retirement disbursement or 401(k) checks
While you are at it, don't forget to read about our guide on Walmart and Money Order services that might be helpful in the future!
Types of Checks That Walmart Does Not Cash
You could be curious in finding out about the kinds of checks that Walmart cannot accept after you know of the sorts of checks that allow for cash. Walmart refuses to take certain kinds of checks.
Checks that are expired: The standard check expiration period is 6 months from the issuing date. This policy is cautiously maintained at Walmart, so they aren't going to cash a check that has already expired.
Post-dated checks: Walmart will not accept post-dated checks as they are not eligible to be cashed till their next due date, which they bear.
Damaged or altered checks: Checks with modifications, like changes to the payee's name, value, or date, or checks that are defective or damaged to a degree that crucial details remain barely readable, are not going to be cashed at Walmart. This policy protects Walmart from any fraud by covering clients and Walmart.
Non-US checks: Overall, Walmart will cash checks from banks in the United States. However, even if a check has been written in US dollars and is issued by a foreign bank, Walmart might refuse to cash it.
Walmart can choose to reject these checks to avoid potential problems caused by overseas banking regulations and exchange rates. Walmart also does not cash the following checks:
Handwritten personal checks.
Third-party checks
Limitations for Cashing a Check at Walmart
Cashing personal checks is limited by some restrictions at Walmart. The sum of checks that might be cashed depends on the region.
Usually, Walmart will cash personal checks for a maximum of $200 and company checks for as much as $5,000. The cashing cap goes up to $7,500 though during the time of taxes. You need to get in touch with Walmart beforehand to make sure that they've got funds ready if you plan to cash a check at that period.
Fees For Cashing a Check At Walmart
The fee for the initial $1,000 of pre-printed non-personal checks will be less than $4. A fee of $4 to $8, having an upper limit of $8, is charged on checks with a value of over $1,000.
Additionally, Walmart is going to charge a $3.74 fee for every card cashing procedure. This cost, which is autonomous from any fees imposed by the credit card company, will be debited from the value of the card.
Following the corresponding laws, there is an upper limit price of $6 for two-party personal checks of $200 or more. Keeping extra cash at hand is hardly necessary since the fee is withdrawn straight out of the check.
Does Walmart Require ID to Cash a Check?
When cashing a check, Walmart takes one of the following kinds of identification:
Driving license.
U.S. Passport.
State Issued I.D.
Tribal I.D. or Military I.D.
Does Walmart Have a Maximum Amount That Can Be Cashed?
The highest value of a two-party check is $200, but the highest amount of a business-issued check is $5,000.
It is recommended to call the nearby Walmart in advance beforehand to ensure sure they have the space for higher sums if you require the cashing of a check which exceeds $7,500. You have the option of taking the cash to your nearest Walmart if they accept to help with your transaction.
Benefits of Cashing a Check At Walmart
Efficiency: Customers can receive their funds instantaneously because of Walmart's automated check-cashing procedure that allows fast processing.
You should usually anticipate receiving your money or Walmart MoneyCard shortly after your check and identification have been validated. When money is required for paying bills or taking care of unexpected emergencies, this fast service is valuable.
Walmart effectively accommodates the finances of a variety of customers and provides an excellent alternative to conventional banking choices through its easily accessible and fast check-cashing facilities.
Extended Hours for Walmart Money Center Check Cashing: Along with regular banking hours, Walmart Money Centers works on evenings and weekends.
Considering issues with school or professional schedules, a lot of individuals find it difficult to make it to a bank within regular operating hours, which poses a problem. Customers who have different schedules may benefit from this useful solution, which assures accessibility to check-cashing services anytime needed.
Convenience: Per data from Walmart, there are over 5,300 Walmart retail locations all around the United States.
Customers can make use of Walmart check cashing regardless of if they live in an urban, suburban, or rural region due to the huge number of outlets they serve. Customers can easily run errands, get groceries, and cash checks all in a single location with Walmart's one-stop-shop approach, thus reducing significant effort and time.
Walmart Money Center Operating Hours
Surprisingly Walmart Money Centers are available on all days of the week. Their usual working hours are 7 AM to 11 PM on Monday through Saturday and 9 AM to 9 PM on Sunday.
Other Companies That Let You Cash Personal Checks
A few other companies additionally offer the convenience of cashing personal checks, alongside Walmart. These companies comprise:
Market Basket: Checks up to $50.
Publix: Checks up to $75.
Giant Eagle: Checks up to $30.
Food Lion: Checks up to $500.
Kmart: Checks up to $50.
Key Takeaways
Customers have immediate access to their cash by cashing personal checks at Walmart, which makes it a convenient preference.
Customers must adhere to specific guidelines, show an authorized ID, authorize the check, and pay a small fee if they want to cash a personal check at Walmart. It also has check-cashing limitations like daily or monthly cash caps
There are many perks to cashing checks at Walmart, like convenient locations, longer business hours, and the option of getting cash or reloading money into a Walmart MoneyCard.
Frequently Asked Questions (FAQs)
Can I cash a business check at Walmart?
Yes, Walmart will additionally cash checks written out for you by a business. The same tariffs and limits are in effect.
Does Walmart cash stimulus or IRS checks?
Yes. Assuming your stimulus check or tax refund check falls within Walmart's check limits, they'll certainly cash it for you.
Does Walmart cash payroll checks?
Yes. At Walmart, you can cash your payroll or state checks, even tax return checks. Checks as much as $1,000 are eligible for cashing with a $4 fee. Checks above $1,000 and a total of $5,000 (or $7,500 in the tax refund period) would get cashed for a maximum of $8 fees.
Can I put money on my Walmart card when cashing a check?
Yes, you may add funds to your card at any nearby Walmart outlet that takes checks or cash. There can be charges and limits to reload and check to cash.
Where can I cash a check for free?
All credit unions and banks where you've opened an account are the best choices for complimentary check cashing. Most banks charge people with accounts $1 to cash checks. In addition, you have the choice of depositing the check and receiving cash later.
Where can I cash a personal check without a bank account?
You can cash a check even though you haven't got a bank account by taking it to the bank that generated it or a cashing check service.
You can cash a check at the bank that generated it or a check-cashing facility even if you haven't got a bank account. If you've lost your ID, you are still able to cash your check by handing it to another person or utilizing an ATM.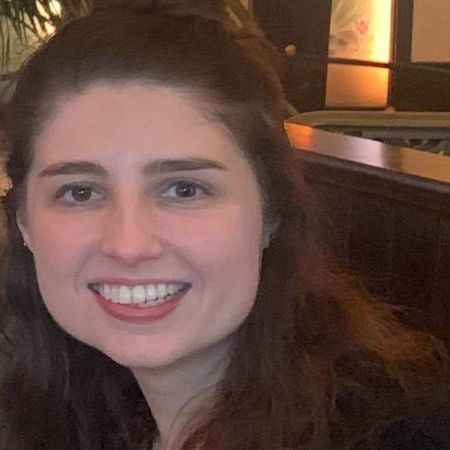 Ashley G. Anderson has than a decade of experience in business strategy and retail industry. She is an expert on the U.S. and world economies. She served as president of World Money Watch, where she shared her expertise on U.S. and world economies, as well as retail industry.