Imagine you are shopping for groceries and notice you are in no rush to head home. Walking past Walmart nail salon, you can't control the urge to get a manicure. But will it be worth it? Wonder no more! With its affordable prices, Walmart offers high-quality nail services in collaboration with Regal Nail Salon. Booking an appointment online is easy if you want to avoid experiencing wait times.
Quick Summary
Majority of Walmart locations have now partnered with Regal Salon to offer nail services like manicure, pedicure, acrylic nails, nail art, etc. Moreover, Walmart charges just $20 for mani/pedi as compared to $30 fee charged by most of the other salons. You can find the nearest Regal salon by using Walmart store locator and then book an appointment online through the official website to avoid any wait times.
Is Walmart Nail Salon Available At All Locations?
Statistics show that around one in five Walmart locations across the United States has a nail salon. With over 940 Walmart locations offering in-house nail services such as massages, mani-pedi, or nail enhancement, you can find one near you.
Partnering with Regal Nails, these nail salon services are generally situated in Super Walmart or Walmart stores with high traffic.
Whether running errands or grocery shopping, you can squeeze in a quick nail appointment at a nearby Walmart. With over 4000 Walmart stores, plenty of locations offer high-quality nail services.
However, it's important to note that not ALL Walmart stores have a nail salon. The salon's availability varies by location, so checking with your local Walmart before planning a manicure or pedicure is recommended. It is best to make a reservation to avoid any disappointments.
How to Book an Online Appointment with Walmart for Nail Salon Services?
To schedule an appointment, visit the Regal Nails website or call your nearest branch.
If you desperately want a nail fix but need more time, booking an online appointment at the Regal Nail Salon is ideal. Advance appointment booking delivers a relaxing experience, avoids the hassle of waiting, and allows you to choose the best time.
It is important to remember that all locations do not offer online booking services. You can quickly check if your local Walmart offers online booking by visiting the website. Don't worry if you can't book an online appointment. Walk in at Walmart nail salon for exceptional services. Worst case scenario: you will have to wait a bit, BUT it will be worth it.
How Can I Find a Walmart Nail Salon Near Me?
Finding a Walmart Nail Salon nearby is pretty straightforward. You can visit the Regal Nails website and use their salon locator tool. You can also check Walmart's website or call your nearest Walmart store to see if they have a nail salon.
Search for Walmart's website. Then scroll to the bottom of the page.
Get to Walmart Services and click Store Finder.
Enter the city or zip code and click on Walmart Services. Choose Nail Salons
You will get details like the phone number, hours of operation, and directions.
Timings for Regal Nail Salon in Walmart
The opening and closing times for Regal Nail Salons in Walmart may vary by location, so it's always a good idea to check with your local salon for specific hours. However, in general, most Regal Nail Salons in Walmart follow the hours mentioned below:
Monday: 10 am – 8 pm
Tuesday: 10 am – 8 pm
Wednesday: 10 am – 8 pm
Thursday: 10 am – 8 pm
Friday: 10 am – 8 pm
Saturday: 9 am – 7 pm
Sunday: 12 pm – 5 pm
Walmart's partnership with Regal Nail Salon enables customers to get affordable nail services whether they want to get a manicure or have a nail emergency. However, if you plan to walk in, go at least 30 minutes before closing to ensure excellent service. Regal nail salon at Walmart, with its accessible location and extensive timings, is a solid option for people who want affordable nail services.
Regal Nails Walmart Prices for Different Services
Similar to varying hours in each location, the prices at Walmart's nail salons depend on the region. Compared to other salon services, Walmart has affordable prices. You can expect to pay the following expenses:
Manicure: Prices begin at approximately $17-20 and include nail trimming and shaping, cuticle care, a hand massage, and the polish you choose. Walmart also allows customers to bring their favorite color or nail polish brand.
Pedicure: Typically, Regal Nail Salon Walmart prices start at $30. It includes full service and will leave your feet feeling fresh and new. The package includes a foot massage, a foot soak, and a polish. Spa and gel pedicure is famous across this chain.
Nail art: Prices for nail art are contingent upon the design and complexity. Unlike fancy nail bars, Walmart offers a reasonable price of $5 per nail.
Tips refill: The cost for a tip refill service at Walmart nail salon depends on the color. In general, the price comes to around $32-35. The service will include adding new tips to your nails and then filling in the space between your pins and the information with acrylic or gel. It is ideal for those who have previously had acrylic or gel nails and want to maintain the length and shape of their nails.
Acrylic nails: Prices start at around $20 for a complete set of pins, including nail tips, sculpted acrylics, or a combination.
Walmart offers a wide range of nail services and styles, given that it's right next to the store. Solar nails, gel nails, overlay, and powder gel, are commonly opted for. Take advantage of these prices and revel in a luxurious nail salon experience.
Note: The prices mentioned above are subject to change based on online data.
Is Walmart Nail Salon Cheaper Than Other Salons?
Walmart's Regal Nails is known for offering affordable prices, often lower than other salons. Walmart is an attractive option for people who want high-quality service at a lower budget. Generally, you can get a basic manicure/pedicure for $30, but Walmart offers it for $20.
Like all other nail bars, a regal nail salon has its faults. Some customers have complained that the manicure and pedicure lacked hand and foot massages that are generally included even in low-budget salons. The technicians are well-trained, and the solar color manicure is incredible. Typically, the manicures last for two weeks without cracking, peeling, or breaking.
Whether Walmart's Regal Nails is cheaper than other salons depends on your priorities. Location, the nail service you opt for, and the experience of technicians are some factors that might impact the service received. However, if you're looking for affordable and competitive pricing for quality nail salon services, Walmart's Regal Nails is worth considering.
Can I Use Walmart Gift Cards At Regal Nails Locations?
Do you have a Walmart gift card? You are in luck! Given that Regal Nail Salon is situated inside Walmart stores, you can use its gift card to pay.
However, double-checking with the Regal Nails location is always a good idea to confirm that they accept Walmart gift cards. All you need to do is present the card, and the amount will be deducted from the total charge.
Does Walmart Employee Discount Apply To the Nail Salon?
It depends. Walmart employees are often eligible for a 10% discount on many products and services.
Whether or not the discount applies to Regal nail salon depends on the location and the franchisee's policies.
It is best to enquire about their discounts and promotions from the specific location. You can save on nail services as an employee with special packages prepared for employees.
Hacks to Make Your Walmart Nail Salon Mani Pedi Last More Than a Week
Does nobody like untidy hands? If you wish to keep your nails looking chic, you can try these hacks after getting your nails done. These hacks will help you save big bucks as you can give longer gaps between salon visits.
Wear gloves: Do you work with water a lot? Invest in good-quality gloves when it's your turn to do the dishes. Remember, water is your nail's biggest enemy.
Opt for short nails: Even though longer nails look fabulous, choosing a shorter length will last longer. Shorter nails have a lesser chance of breaking, warranting a visit to the salon.
Apply a perfect nail paint coat: It is recommended to avoid putting nail polish on your cuticles as it will lift the color and result in chipping. Push the cuticles back or cut them before applying paint.
Buy Polish: Once your nails are done, get a similar bottle of polish used by your service provider. Applying a good base coat ensures that your nail paint lasts longer.
Key Takeaways
Approximately 940 locations of Walmart have partnered with Regal Nail Salon for convenient nail services.
Walk in or book an appointment online to avoid the hassle of wait times.
Walmart employees are eligible for a discount on nail salon services, and you can use Walmart gift cards at Regal Nails locations.
Frequently Asked Questions (FAQs)
Can I use Walmart gift cards at Regal Nails locations inside Walmart?
You can use Walmart gift cards to pay for services at Regal Nails locations inside Walmart.
Does Walmart nail salon accept walk-in customers?
Yes, many Walmart nail salons accept walk-in customers. However, it is on a first-come, first-serve basis. While walk-ins are generally welcome, remember that there may be a wait time depending on the salon's busyness. To avoid wait times, booking an appointment by calling or online is recommended. It will guarantee a spot and will ensure that you have a relaxing experience. The introduction of Regal Nail Salons at Walmart makes your pampering sessions convenient.
Is Walmart's nail salon open on Sundays?
Yes, it is open on Sunday to cater to working women who love to get their nails done over the weekend. The timings for Sunday are limited, though, from 12 pm to 5 pm.
What services does Walmart nail salon offer?
Walmart Regal nail salons offer various services, including manicures, pedicures, gel nails, acrylics, and nail art. Prices might vary depending on the location and the specific service you choose. Walmart now enables its customers to access a broader range of services under the same roof.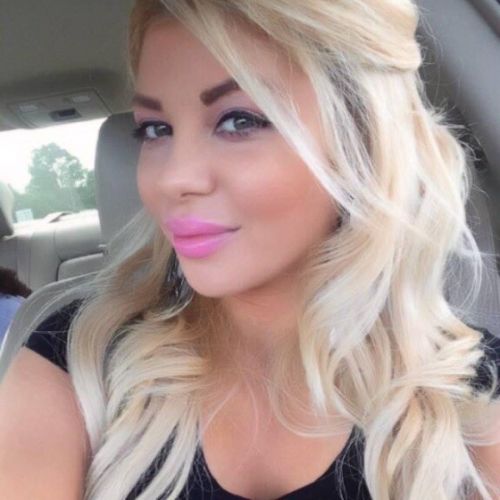 Jeannine Mancini, a Florida native, has been writing business and personal finance articles since 2003. Her articles have been published in the Florida Today and Orlando Sentinel. She earned a Bachelor of Science in Interdisciplinary Studies and a Master of Arts in Career and Technical Education from the University of Central Florida.