Walmart always has the best deals and discounts, but did you know there is another way to get a lower price when shopping at Walmart.com? Let me tell you a secret! With Walmart price match (online), you can get the best value for your money, so get ready to save big!
Quick Summary
You can price match a particular item at Walmart's online store with other retailers to see if they offer a lower price. However, Walmart does not price match at physical stores, and it has also excluded discounts, coupons, and financing offers from the price matching policy.
Does Walmart Only Price Match Online?
You can price-match Walmart items only, and every customer is given one price match per day, per item.
Moreover, you can not price match with other local brick & mortar stores. This policy was set in place in 2016, and ever since, Walmart has offered price matching only.
The price match offer is extended to all products. Still, typically, buyers price match everyday yet costly purchases such as electronic gadgets, laptops, computers, HDTVs, small kitchen appliances, sporting goods, etc.
Keep in mind that Walmart only price-matches items sold by the store directly. You can not expect a price match on purchases made through third parties or Marketplaces on Walmart.com.
How Does Walmart Price Match (Online) Work?
Walmart's online price match is pretty simple. You must check the specific product on the online store that matches Walmart's price. If the cost listed there is lower, Walmart will give you the item for the lower price.
It would help if you compared the price before placing an order. Walmart team can then verify the item's eligibility by reviewing the online retailer and the current price.
To initiate the process, you should call Walmart.com Customer Care Center at 1 (800) 966 – 6546. It can take a while since the team must ensure the item is still in stock.
Does Walmart.com Price Match, Other Online Retailers?
As I mentioned, Walmart price matches online through its official website, and you can use it to price match other online retailers.
So if you are shopping at an online store that price matches with Walmart and find something listed cheaper there, you can ask the cashier or Walmart employee for a price match.
Sometimes the employee may request the supervisor to intervene. However, in most cases, Walmart will easily let you claim the lower price. Remember that you have to avail yourself of this offer before the purchase. You can not claim a refund or price adjustment for an item you have bought previously if you pre-order an item at Walmart.
What Stores Does Walmart Price Match, With?
Amazon
Target
Walgreens
Best Buy
Bed Bath & Beyond
Home Depot
AutoZone
Dollar General
JCPenney
Kohls
Family Dollar
Office Depot
Academy
Pepboys
Discks Sporting Goods
Sears
Oreilly auto
Staples
Lowes
Newegg
Petsmart
Kmart
Petco
Basspro
Petco
Michaels
Cabelas
Babiesrus
Chewy
Can Walmart Price Match Other Walmart Stores?
Walmart does not offer price matching at physical stores.
You can not price match Walmart in-stores; therefore, you can not compare the prices of any item in one of the Walmart stores with another.
Is There a Walmart Price Match App Too?
There is no dedicated app for this, but you can use the Walmart app to enter the receipt or scan the bar code on the Savings Catcher app to avail of the lower prices. Walmart will provide you with a refund once the match is confirmed.
What Is Walmart Price Match Holiday Policy?
Walmart does not offer price matching during the holiday pricing bonanza. Other prominent holidays are also not covered under the price-matching offer at Walmart.com.
Holiday purchases are convenient in one manner, though. Walmart offers an extended return window for purchases made during the holidays. Isn't that nice?
What Are Exclusions To Price Match Policy at Walmart.com?
Walmart price match does not apply to offers such as percentage-off, dollar-off, special, and competitor discounts.
You can also not price-match bundle offers, mail-in offers, coupons, rebates, and financing offers.
If prices require a minimum quantity purchase, Walmart will not let you price match on these.
Used items, refurbished items, clearance products, and liquidations items are not eligible for price match.
Buyers in Alaska, Puerto Rico, and Hawaii can not price match.
How Does Walmart Price Adjustment Policy Work?
Walmart offers price adjustments to buyers who have purchased anything in-store or online. You can avail of a price drop offer at the physical store or walmart.com.
Customers have seven days to get a price adjustment if they pay via debit card.
They get up to 10 days if they pay with a credit card.
Buyers only get five days if the payment was made via PayPal, SNAP EBT, or Healthy Benefits.
Key Takeaways
If a difference exists, Walmart lets you price match when shopping at Walmart.com and claim for the lower price.
Every customer is given one price match per item daily, so be careful how you utilize it.
Amazon, Target, Walgreens, and Best Buy are some prominent stores that Walmart's price matches.
Frequently Asked Questions (FAQs)
Does Walmart price match Amazon?
You can price match Amazon while shopping at Walmart.com and claim for the lower price if a difference exists.
Does Walmart's price match Target's?
Yes. Walmart.com will let you price match with Target's online store. Moreover, it works the other way around too. Target also allows buyers to price match with Walmart. Target offers 5% additional off to RedCard holders if they claim for the lower price.
Does Walmart's price match during the Black Friday sale?
Walmart does not price match on Black Friday online or in stores. Similarly, Pre-Black Friday sales and Cyber Week purchases are also not eligible for price matching.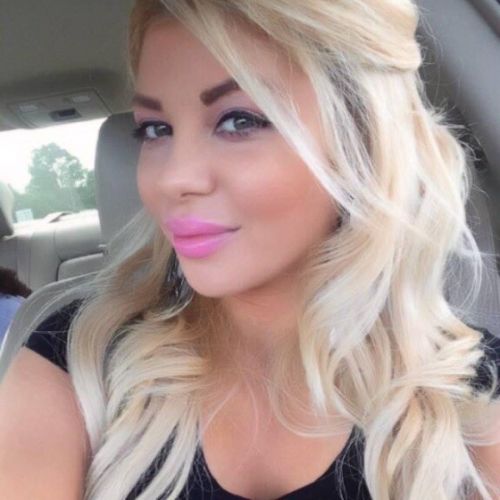 Jeannine Mancini, a Florida native, has been writing business and personal finance articles since 2003. Her articles have been published in the Florida Today and Orlando Sentinel. She earned a Bachelor of Science in Interdisciplinary Studies and a Master of Arts in Career and Technical Education from the University of Central Florida.