Afterpay has gained much popularity as a "buy now, pay later" service. Customers can use this service to better manage their budget without compromising on the needed items. As a wallet-friendly retail store, Walmart offers a variety of payment methods. But does Walmart accept Afterpay? Stick around to find out!
Quick Summary
To cater to diverse customer needs, Walmart offers a variety of payment options. However, when it comes to Afterpay, a popular "buy now, pay later" service, Walmart does not currently accept it as an OFFICIAL payment method. Instead, the largest retail store in the US has partnered with Affirm to offer similar services. In addition, along with numerous other payment methods, Walmart is expected to launch its unique BNPL lending program to assist customers.
Can I Use Afterpay at Walmart?
No, you cannot use Afterpay to purchase items at Walmart. Despite being a widely-used payment option for several in-store and online retailers, Afterpay is not currently accepted at Walmart for online or in-store orders. Walmart offers pre-ordering services but does not take Afterpay for that either.
Numerous buy now, pay later payment methods have emerged because they offer a convenient way to buy products you cannot afford YET. Compared with credit cards, these payment methods are interest-free, eliminating extra charges that can make a product more expensive.
Even though the retail giant does not support Afterpay, customers can avail of other financing options.
Why Can You Not Use Afterpay At Walmart?
The exact reason behind Walmart's decision not to accept Afterpay as a payment option is not publicly disclosed. However, several factors can impact this decision.
Exclusive partnerships: Walmart might have exclusive partnership agreements with similar service providers such as PayPal and Affirm. These agreements allow customers to purchase items at Walmart with a buy now, pay later option. However, due to these partnerships, Walmart might be unable to integrate Afterpay to make payments. Klarna and Zip are other companies compatible with Walmart, allowing customers to purchase quickly.
Transaction Fees: Retailers like Walmart are charged a certain amount when integrating a "buy now, pay later" option. The transaction fee or additional costs offered by Afterpay might not be favorable for Walmart compared with its competitors. Moreover, maintaining the Afterpay method might be costly.
Competitive Reasons: To maximize profitability, Walmart may strike an excellent deal with its existing partners or create its buy now, pay later service. Service providers such as Affirm offer a unique payment option tailored to Walmart's customer base, giving the retailer a competitive edge.
Complex integration process: Integrating a new payment method, such as Afterpay, into existing systems can be difficult. Doing so might require Walmart to invest resources or incorporate significant technological changes.
Does Walmart Accept Affirm?
Walmart accepts Affirm as a buy now, pay later option. Affirm is a financing alternative that lets customers split purchase costs into fixed monthly installments. It is a beneficial payment option for customers who want to manage more significant expenses.
This service provider charges interest over a fixed period for the customer to repay the loan. Depending on the amount, a 0%-30% interest rate will be charged. You can repay the loan within 3, 6, or 12 months.
With Affirm, you can check their eligibility and choose a payment plan that suits your budget while checking out at Walmart.
Information about repayments, such as payment terms, interest rate, and loan amount, will be provided beforehand. Upon accepting the conditions, you will get the product and be responsible for making timely payments.
Walmart only allows using Affirm for purchases between $150 and $2,000. In addition, you might not be able to use this buy now, pay later service for all products. Finally, this service is only accessible to customers above the age of 18 years.
Customers might not be able to purchase all items through Affirm. For example, gift cards, groceries, and pharmacy items cannot be bought through this payment method.
Pros and Cons of Using Affirm at Walmart
If you are tired of paying high interest on credit cards, you can use Affirm at Walmart to make purchases. With as little as 0% interest rates, people opt for the buy now and pay later (BNPL) option when it comes to big purchases.
Pros
Transparent terms: Affirm offers clear terms and conditions before purchasing. You will know the interest rate charges and total loan cost, ensuring customers understand their financial commitment. Moreover, people can accurately budget their payments as Affirm does not charge hidden fees.
Easy application: To use Affirm, you must fill out an application. It is easy, straightforward, and is completed within minutes.
Comprehensive Offerings: Although Affirm is famous for its buy now, pay later plans, the company offers various services. Customers can enjoy a single-use virtual card option to pay for purchases at Walmart. Moreover, loyal Affirm users can also request a Debit+ card linked to a bank account.
Quick Purchases: When purchasing products from Walmart, Affirm offers real-time financing. It allows you to make a quick decision regarding the purchase. You will also be able to buy items you cannot afford but need.
Cons
High-interest rates: While Affirm offers 0% interest rates for specific promotions, regular interest rates are based on creditworthiness and loan terms. It is a disadvantage for customers looking to avoid high-interest rates by purchasing items on credit cards. Customers might have to pay up to a 30% interest rate.
Credit Score Check: Affirm tends to check a user's credit history and base payment options on the score. Moreover, approval of the application will also depend on your creditworthiness. People with bad credit might have to pay higher interest rates or find it challenging to get approved. Customers can opt for other BNPL lenders who do not check credit history.
Late fees: If you cannot make payments on time, it may result in late fees, which can add to the overall cost of the purchase.
Can I Use Quadpay at Walmart?
Walmart accepts Quadpay as a payment method for purchases. So whether you shop from the retail store or buy products online, Quadpay gives you a pocket-friendly alternative. Every item purchased from the website or in-store can be paid for with this BNPL program.
To avail of this service at Walmart, customers must install the Quadpay app, register with them and opt for Quadpay at checkout. Then, complete the purchase by adding your bank or card details.
Walmart customers who use Quadpay will not have to pay any fee for timely payments. However, people who miss/delay payments will be charged a $15 late fee. Ensure timely payments to enjoy interest-free BNPL services.
How to Use Klarna at Walmart?
Klarna is a payment program that has partnered with Walmart to make shopping affordable. This payment alternative lets a customer spread their purchase cost. Shoppers can make the entire payment in 30 days or divide their expenses into four installments. The payments will be made every two weeks.
Customers purchasing highly-priced items can opt for a monthly financing plan even though the shopper must pay a higher interest rate.
Klarna provides a transparent system to allow Walmart customers to know how much they will likely pay. These decisions are made before purchasing the products.
Another fantastic feature Klarna offers is its ability to scan for coupons related to your purchase. As a result, customers can enjoy significant savings as the app automatically applies the coupon when an item is purchased. This BNPL ensures that Walmart customers get the best deal. To use Klarna at Walmart, follow these simple steps:
Download the app on your phone. Then register on the app by creating an account.
Please choose the product you wish to purchase and add them to the cart.
Checkout to access different payment plans.
Opt for Klarna and complete the shopping process.
Does Walmart Accept PayPal In 4?
Walmart shoppers can enjoy using PayPal in 4 to finance their purchases if they cannot pay the total price in one go. However, there are certain limitations.
Shoppers can only use PayPal in 4 if the purchase price is between $30-$1500. Moreover, Walmart in some states does not support the use of BNPL services. Wisconsin, Nevada, and New Mexico are not eligible for this program.
Customers will have to link their PayPal account with their Walmart.com account.
Once linked, shoppers will see the PayPal option while checking out.
Choose the preferred payment option at checkout – opt for PayPal and log in.
After completing the PayPal check procedure, shoppers will be redirected to the Walmart page.
Other Buy Now Pay Later Options at Walmart
Affirm: a customer financing services provider that offers an affordable and convenient payment method at Walmart. Affirm is a payment method that is used for online purchases. It allows shoppers to divide the amount into four installments and does not require a stringent credit check. You can pay the total amount within 30 days of the purchase or divide the amount in 3, 6, or 12 installments.
Klarna: Walmart has also partnered with Klarna, another well-known buy now, pay later service. It provides two flexible payment options: customers can avail of four interest-free installments or pay off the entire amount after 14 days. Klarna is available as an online and in-store payment option at Walmart.
PayPal: People with a PayPal account can avail buy now, pay later option at Walmart. PayPal now offers Pay in 4, a 'Buy Now, Pay Later' service. With this new payment plan, shoppers can avail of four equal installments to pay for purchases. Whether you want to shop in-store or make online purchases, PayPal's BNPL offers this service without charging interest. This buy now, pay later is ideal for people who enjoy using PayPal.
Quadpay: This buy now, pay later service at Walmart allows customers to split their purchase into four equal payments over a predetermined period. It is a viable option for in-store or online purchases. In addition, the interest-free BNPL enhances the overall shopping experience.
Apart from BNPL payment options, customers can also avail a variety of other payment alternatives at Walmart. Shoppers can use most credit and debit cards to pay for purchases at this retail store. Paying with cash or gift cards is also an option.
Walmart Pay, a mobile payment option, is another viable option. Customers can use their smartphones to pay for items bought at the store. Almost all Walmart locations offer this facility.
List of Items You Can Buy with BNPL Apps at Walmart
With the availability of buy now, pay later services, customers can purchase a wide range of products from Walmart. However, it is crucial to remember that particular items might not be eligible to purchase through BNPL lenders.
Video Games: Gamers can use BNPL apps to purchase gaming consoles, the latest video games, and accessories at Walmart.
Home Goods: From kitchen appliances and cookware to bedding and decor, BNPL apps make it easy to purchase essentials.
Arts & Crafts: Explore your artistic side by purchasing supplies through BNPL apps.
Electronics: BNPL apps allow you to purchase various electronic items, including TV, cameras, smartphones, and laptops.
Toys: Whether for birthdays or holidays, BNPL apps enable you to buy toys and games.
Home Improvement Goods: Want to purchase tools, hardware, or paint? Use BNPL services to manage expenses.
Apparel: BNPL apps make shopping for clothing, shoes, and accessories at Walmart easy.
Auto Supplies: Car owners can use BNPL apps to buy Walmart's automotive products and other maintenance items.
Musical Instruments: Get your favorite musical instruments and accessories through BNPL apps.
Sports & Outdoor Equipment: If you're into sports or outdoor activities, BNPL apps enable you to purchase camping gear, bicycles, and sports accessories.
Baby Items: Whether you want to decorate the nursery or get baby essentials, BNPL apps offer a flexible payment option.
Tools: DIY enthusiasts and professionals can shop for tools and equipment needed from Walmart using the BNPL option.
Jewelry: Purchase rings, bracelets, or earrings from Walmart through BNPL lenders.
Items That You Can Not Buy with Buy Now Pay Later Services at Walmart
Gift cards
Groceries pickups and food deliveries
Alcohol
Tobacco products because of state restrictions
Prescription drugs
Non-prescription drugs
Specialty items
Checkout counter merchandise
Wireless service plans
Pet supplies
Gasoline
1-hour photos
Pharmacy, health, and wellness
Personal care
Does Walmart Charge Interest For Buy Now Pay Later Services?
In collaboration with Affirm's buy now, pay later service, customers only have to pay the price they see upfront. It implies that no additional interest will be charged when shopping at Walmart. Moreover, the buy now, pay later service provider does not charge hidden fees to keep the system transparent.
However, you must prove financial discipline and creditworthiness to utilize this service effectively. Moreover, no interest will be charged if you pay the loan within the promotional period.
If you cannot complete repayment within the period, Walmart will charge interest on the balance left. In addition, the customer will be charged an annual percentage rate which both parties agreed upon.
Paying off your minimum monthly installment in full, without any delays, will assist in avoiding interest. As a result, you can enjoy the product purchased without paying the total price in one go.
Walmart also offers a "Walmart Pay Later" payment alternative to help shoppers avoid interests altogether. It is crucial to check if you are eligible for this program. In addition, Walmart is jumping into the BNPL market and working on devising a buy now, pay later plan for its esteemed customers.
Where Can I Use Afterpay in Stores?
You can easily use the app for in-store purchases by setting up the Afterpay card. First, shoppers must install the app and go to the in-store tab. Next, the app will send prompts that should be followed. After completing the process, Afterpay will be added to your digital wallet.
As a digital payment platform, AfterPay allows customers to spread the payment of purchase at an agreed timeline. However, you can now avail the same BNPL services at different retail shops.
Customers can browse the in-store tab to locate retail stores that accept Afterpay as a payment method. Then, make the payment using Google Pay or Apple Pay. You can easily split the payment into four installments and pay it off within six weeks.
What Grocery Stores Accept Afterpay?
Afterpay is primarily associated with fashion, beauty, and lifestyle retailers. However, some online grocery stores accept Afterpay.
Popular grocery retailers, including FreshDirect and Farmbox Direct, have recently collaborated with Afterpay.
Online Stores That Accept Afterpay
Research suggests that online sales have grown by 13% in 2022, amounting to $1.19 trillion. As the demand for online and e-commerce stores rises, several payment options have emerged. For example, Afterpay, an Australian fintech, has developed an exciting payment plan that has increased affordability and convenience.
If you are wondering which online stores have collaborated with this unique BNPL service provider, you are in the right place. It is no surprise that approximately 63000 shops are using Afterpay.
Nordstrom
Adidas
Buy Buy Baby
Anthropologie
Bed Bath & Beyond
ASOS
Carter's
Calvin Klein
Dillard's
CVS
Footwear from DSW
Dick's Sporting Goods
Glossier
E.L.F
Foot Locker
Home Depot
Forever 21
Nike
FDSW
Levi's
Lululemon
Whether you are looking for footwear, chic clothing, accessories, makeup, or athleisure, Afterpay has collaborated with online stores from each category to cater to consumers.
Is Afterpay Buy Now Pay Later Worth It?
No to Minimal Interest: If you can make timely payments and have confidence in your budgets, then Afterpay is a great option. Shoppers who regularly pay installments on time will not be charged interest. In addition, it acts as a helpful tool to split payments without adding extra charges.
Manage Purchases: Given that Afterpay offers interest-free installments, this service makes it convenient for shoppers to make big purchases. Since shoppers do not have to make upfront payments, the app increases affordability and helps them manage finances easily. BNPL services help customers avail of the service and cater to other financial obligations. The best part: using Afterpay will not impact your credit score.
Guilt-free purchases: By allowing customers to purchase items that may be out of their immediate budget, Afterpay helps you purchase essential products, even if they are highly priced, without feeling guilty.
Using Afterpay might not be worth the hassle if:
Lack of financial discipline – Even though Afterpay offers convenience, it carries the risk of overspending. You can experience financial strain if you make impulse purchases or buy more than you can afford.
Credit Impact – Afterpay does not report to credit bureaus, implying there won't be a direct impact on the credit score. However, missed or late payments can indirectly affect your credit.
Missed Payments – It's crucial to understand the terms and conditions regarding late fees and the potential impact on your finances if you cannot meet your obligations. You should hold off on the purchase in case of insufficient funds.
Ultimately, the worthiness of Afterpay is on a customer's ability to manage their finances responsibly and make payments on time. It is an effective budgeting tool as long as you don't drown in a pool of debt.
Walmart May Offer Its Buy Now Pay Later Service Soon
Exciting news! Walmart is expected to launch its buy now, pay later service in 2023, as reported by The Information. It plans to get support from a fintech startup, One, to help them design and launch this emerging service. This strategic move will put the giant retailer ahead of Amazon, which already has a Monthly Payments plan.
With rising inflation, shoppers in America are finding it difficult to make big purchases or put them on hold till they can save. This persistent issue led to several buys now pay later services. Customers who cannot buy high-ticket items such as furniture, laptops, or gaming consoles utilize the monthly payment plan.
As more Americans struggle to buy expensive items, the number of BNPL services is expected to rise. With a $52 trillion business market, it is unsurprising that Walmart will want to jump in on the trend. By launching its service, Walmart will be able to increase its profits as more people will be able to purchase their products.
The BNPL market is increasing. The market is already saturated with different companies launching the service. Some big names include Affirm, PayPal, AfterPay, and Klarna. With such high competition and various payment plans, we eagerly await Walmart to bring something new to the market.
Alert! Read This Before You Use a BNPL App
Does your laptop keep dying? Is it becoming problematic to finish your project or school assignments on time? Utilizing BNPL lending services can be helpful if you cannot fund a new laptop instantly. Buy now, pay later allows you to split the cost and is an effective strategy for students or people with higher expenses.
But are these services genuinely beneficial?
This consumer alert will investigate the challenges that can arise because of BNPL. Numerous BNPL service providers include PayPal, Afterpay, and Affirm. However, before making these lending services a regular part of your purchasing cycle, it is crucial to understand the scary downsides.
High-interest rates can pose a significant issue in the long run.
You will have to make a payment every two weeks
Returning the product can be a hassle as more parties are involved. If the lender doesn't get a refund from the retailer on time, the BNPL lenders will want you to keep paying installments.
Unable to pay the installment on time can be expensive. Insufficient funds in the bank during repayment can lead to transaction failure. As a result, you might be penalized.
Impulse purchases using BNPL can lead to a vicious debt cycle.
Retailers are now digitally tracking consumer purchasing behaviors. Customers will typically receive promotions and attractive BNPL offers contingent upon their buying habits. It will encourage you to purchase more items and drown you in debt.
Key Takeaways
Walmart does not accept Afterpay but does offer BNPL services such as PayPal and Affirm.
Customers can buy a wide range of products using buy now, pay later services at Walmart, except for certain restricted items.
Owing to the disadvantages of BNPL lending services, Walmart may expand its buy now, pay later options in the future to meet evolving customer needs. It already has an interest-free option.
Buy now, pay later services offer flexibility, but it's essential to understand the terms and manage finances responsibly.
Frequently Asked Questions (FAQs)
Why is Afterpay Walmart not working?
Even though there are no clear reasons why Afterpay is not accepted at Walmart, they may have partnered with other payment services. For example, affirm and PayPal are widely accepted as "buy now, pay later" options at Walmart.
Does Costco take Afterpay?
Given its popularity, it is a common question amongst buyers if Costco takes Afterpay or not. Unfortunately, the store does not accept Afterpay yet but you can use Zip or Klarna instead.
Do I need a good credit score to use Affirm at Walmart?
To use Affirm, a buy now, pay later service at Walmart, you will require a good credit score. A minimum of 640 is considered a good credit score. People with a low credit score might still be able to shop using Affirm if they get someone with a good credit score to co-sign. Therefore, having a good credit score to use Affirm at Walmart is imperative.
Does Amazon take Afterpay?
No, Amazon does not accept Afterpay as a payment method directly. Even though Amazon integrates with Afterpay's app, it does not allow this payment method for purchases made through the website.
Since the platform integrates with the Afterpay app, there are several ways to work around the system. These methods are safe to make the payment using the app. Make sure that you do not set the Afterpay card as default. Otherwise, your payment will be declined for future orders.
Does Target accept Afterpay?
Yes, Target has recently started accepting payments through Afterpay. Shopping at Target has never been easier, but with Afterpay, customers can enjoy a budget-friendly shopping experience. Choose items, tap the card tab, and add them to your digital wallet for install-free payments. You can shop now but pay later.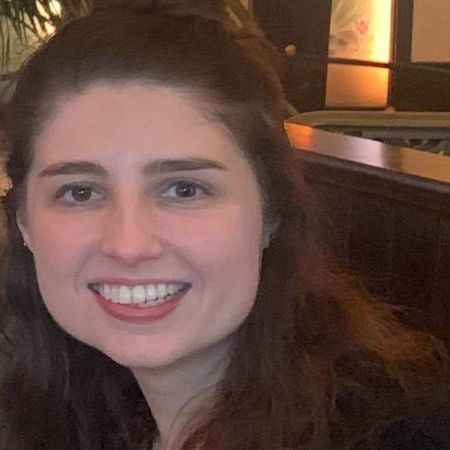 Ashley G. Anderson has than a decade of experience in business strategy and retail industry. She is an expert on the U.S. and world economies. She served as president of World Money Watch, where she shared her expertise on U.S. and world economies, as well as retail industry.