Don't want to get fired from Walmart? Then, you must understand the basics of the Walmart point system. We will cover all you need to know to save your job, like how many points can you get at Walmart before losing your job, and how to use protected paid time off (PPTO) to get ahead of them. So, whether you're newly hired or a seasoned pro, read on to discover the Walmart point system's concealed details and save your job!
Quick Summary
Walmart monitors employee attendance with a point system. Each delay or absence receives a certain amount of points. A rolling six-month timeframe allows employees to rack up to 5 points. Employees with over five points might be facing disciplinary action, which might end in termination. The cancellation of points requires the utilization of Protected Paid Time Off (PPTO) within 7 days of the absence. For reporting absences, Walmart has a plan of action. To report an absence, workers must contact the Walmart Attendance Center two hours before the start of their shift.
How Does Walmart Point System Work?
When an employee is tardy or absent, Walmart's NCNS Point System assists in ensuring fairness for all its employees.
Walmart managers and supervisors can effectively monitor Walmart employee attendance with this automated approach, free from intervention from others.
A Walmart employee's record is added with a half NCNS point whenever they are more than 10-120 minutes (or two hours) late. An associate will receive one whole NCNS point if they are tardy for over half their allocated shift. A no-show results in a further 2 points added to the already present 1 point, giving rise to an overall of 3 NCNS points.
Do You Get Fired With 5 Points At Walmart?
You can get up to five points at Walmart. You start empty when you start working for the company and are entitled to a maximum of 5 points.
Six-month periods are the basis of Walmart's point system. You start over with another set of five points after each six months.
A score of six or higher leads to suspension of employment. One point appears on your record for every missed work shift, and additional job offenses can also result in a build-up of points.
Every unexcused absence increases the grade by one. Six points in 12 months may result in disciplinary actions being taken, which can range from a reprimand to termination. To avoid accumulation, employees must keep track of their point totals and notify any absences or delays right away as they occur.
When Does Walmart Point System Reset?
Indeed, with the date of accruals, NCNS points stay on a worker's record for up to six months.
For example, on December 1, if a Walmart employee is 1-1/2 hours late for work, these NCNS points will be eliminated from the record by June 1. It's important to understand that the total removal of points can call for a further 24-hour window.
The whole reset won't happen until the most recent leave has been accumulated for six months in situations where a worker has several absences occurring on various dates and a total of three NCNS points. In short, the entire reset will take place on June 15 or, in exceptional circumstances, June 16 if the most recent absence was on December 15.
The first reset is going to leave the employee's record with 1-1/2 NCNS points during this interim period. The last reset will not occur for another 15 days. The employee's record won't be completely wiped off all points and given a new start until that time.
Does Protected Paid Time Off Remove Walmart Points For Absence?
Protected Paid Time Off, usually known as "PPTO" does work to get rid of absentee points within the workplace.
Walmart gives paid sick time to its workers, you can call in sick at Walmart by following the policy stated by Walmart.
However, if an employee skips work due to illness more than three times in a "n" months without warning, they may lose a point for each event. It is important to carefully record any absences because of illness and, if needed, submit a doctor's note. Does Walmart Allow Doctor Notes? Find out now!
Walmart established the PPTO policy intending to safeguard employees from penalties due to unexpected absences. The store adopted the PPTO supervision after realizing that certain scenarios are out of an employee's authority.
Employees at Walmart and their families can use the PPTO benefit if they or a member of their family needs medical care as a result of an illness. Employees must tell the administration if they want to use PPTO.
The workers will not be able to take advantage of the PPTO rule if they don't inform management of their absence. As such, the points will keep showing up on the employee's record for six months from the time of accumulation.
Deadline For PPTO To Remove NCNS Points
Walmart workers can take benefit of the 7-day PPTO protection law by immediately notifying management of their unavoidable absences.
Even if an absence occurs unexpectedly, PPTO is an option to eliminate NCNS points if the employee tells management.
Associates are unable to use PPTO to remove their absence points if they don't inform management of unexpected absences.
There is yet another exception from the PPTO customary, including a seven-day submission deadline.
For instance, PPTO can be used for eliminating the three NCNS points that got added to a Walmart associate's record because of an unscheduled absence that they notified management on December 1. The employee must, however, request within 7 days of the accruing date, which in this case would be December 8.
What Is Walmart's Policy For Occurrences and Absences?
One point accumulates for skipping a shift, and more can be gained by employees for other job-related violations.
The attendance policy at Walmart keeps thorough records of unexpected absences and different occurrences. For instance, not working on a holiday might result in fines of between one and three points. Other acts, such as leaving a shift early, can end in a half-point penalty.
The list below lists multiple instances and the points that apply to give a greater understanding of the point system offenses and their associated point values:
Penalty Points
Missing a shift of work: 1 point
Ending the shift early: 0.5 point
Absent from work on vacation: 1-3 points
Walmart's point system aims to encourage attendance and punctuality. It drives hourly workers to adhere to their work schedules, ultimately promoting a positive and collaborative work environment.
How To Correctly Report an Absence At Walmart?
It is vital to report absences and delays quickly to keep Walmart aware. Luckily, there are three efficient methods to report such incidents:
Through the mobile app: Make use of the mobile app to access the "report time-off" option, enter the required details, and enter your report.
Online via the Walmart website: Login to your account there and continue similarly with reporting your absence or delay.
In-person: See the management office of the nearby store during regular operating hours and give the evidence needed concerning your absence or tardiness.
While management at Walmart has set specific protocols for staff members to adhere to when reporting such circumstances, it's crucial to realize that each scenario is different. If needed, you may be required to communicate directly with top management, who has the authority to evaluate your situation on an individual premise.
To keep up with Walmart's high standards for customer service and to help associate members address any scheduling conflicts, reports must stay up-to-date.
Reset Points?
Indeed, according to the passing date, as a Walmart employee, your points renew annually. Each employee gets a fresh start for the coming year due to this reset, which starts the point-accumulation process from zero. However, exceeding the yearly point cap can end up in disciplinary proceedings, as specified in Walmart's attendance rule.
Walmart Attendance Policy and PTO Management
The capacity of Walmart employees to keep a healthy work-life balance while avoiding potential job insecurity spurred on by excessive absence relies critically on effective punctuality and paid time off (PTO) management.
Employees at Walmart have to clock in and out to accurately track their attendance. Punctuality is important; arriving late or leaving early may cost an employee points for attendance. Termination can occur after accumulating 5 points.
However, the degree of enforcement depends on store management, and becoming liable for termination after receiving 5 points is what it means. There are instances in which associates may have over five points, with things such as their relationship with supervisors, staff shortages, and more affecting their ability to maintain their jobs.
PTO and PPTO
Walmart gives employees paid time off (PTO), letting them take time off for vacations, private issues, or illness. In addition, Protected PTO (PPTO) is an option for unplanned absences brought on by accidents or sickness. By using PPTO, an employee's attendance record won't accrue any points. Employees must refer to their PTO fact sheets to determine how they apply to them since the cash-out and retention procedures for PTO vary for hourly and salary associates.
Healthcare Practitioners
Based on their position and schedule, Walmart gives PTO to healthcare professionals like pharmacists and nurse practitioners depending on either biweekly hours or just annual days.
GTA Portal
On one.walmart.com, Walmart's Global Time & Attendance Portal (GTAP) lets staff members view their attendance and PTO balance quickly. This portal gives a simple way to monitor PTO accruals, use, and other crucial attendance-related info. Employees can avoid issues with their attendance records by regularly reviewing the GTAP to keep check of their PTO balances and absence points.
Key Takeaways
Walmart monitors employee attendance via a point system. A rolling six-month period lets employees rack up to 5 points.
Employees with 5 or more points can face disciplinary action, which might end in termination.
Employees can make up absences with PTO, but they must have earned enough PTO to complete the shift. It is possible to eliminate points for absences using PPTO but not for delays.
Frequently Asked Questions (FAQs)
How Many Points Do New Hires Get?
Each fresh hire has a perfect No Call/No Show (NCNS) point. The employee will have zero NCNS points for the duration of their time with Walmart if they decide to follow the Employee Point System. Others may lose their jobs if they reach or go above their 5-point restriction.
Does Clocking Out Before Time Without Permission Get You A Point At Walmart?
Yes, Walmart employees must get permission before clocking out early. Employees get one-half of a point if they leave their shift nine minutes earlier.
Although this might not seem like much, consistently clocking early for work will lead to termination soon. Follow Walmart's Point System rules unless you'd like to be fired.
When Does Walmart Give Tardy Points?
When a worker comes over nine minutes late for their shift and fails to clock in, for example, a Wednesday shift for a Walmart employee is from 9 a.m. to 9 p.m. On Wednesday, the worker came in at 9:10. They are getting a 12-point rise to their record.
How To Check Walmart Point System?
You need a Walmart account if you want to view your points balance. To see your current point balance, go into the account you have on the Walmart website or mobile app and visit the "Rewards" or "Savings Catcher" tabs.
How Many Points Can You Get At Walmart?
At Walmart, you may get as many as five points. Your employment ends if you obtain six points.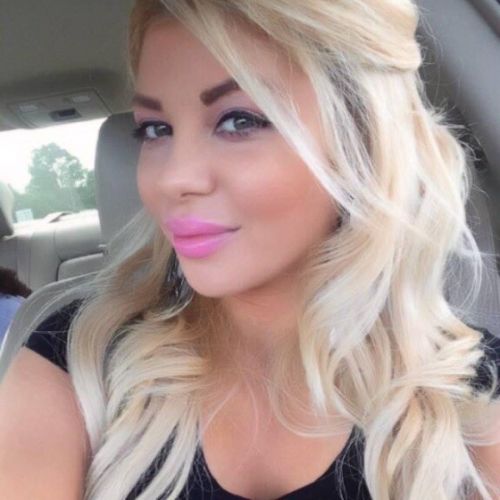 Jeannine Mancini, a Florida native, has been writing business and personal finance articles since 2003. Her articles have been published in the Florida Today and Orlando Sentinel. She earned a Bachelor of Science in Interdisciplinary Studies and a Master of Arts in Career and Technical Education from the University of Central Florida.