Are you feeling under the weather and want to take some time off to maintain your well-being? Then it is crucial to call in sick! Retail giants like Walmart have proper procedures to report the leave of absence. Walmart specifically looks well after its employees and pays them timely. If you are wondering how to call in sick at Walmart, you are in the right place to learn everything you need.
Quick Summary
Calling in sick at Walmart requires following a proper procedure. You must call the official Walmart Associated number or report your absence through the employee portal. It is crucial to be familiar with Walmart's call-in sick policy, plan, and provide accurate information about the absence. Employees can better navigate the process by understanding Walmart's paid leave options.
What Is Walmart Call In Sick Online Number?
Walmart has a dedicated phone line that associates can use to report their absence if they are sick. The official Walmart Associates number is 1800-775-5944. This line is mainly designed for associates to inform or say they want to call in sick or late.
Before calling the Walmart Associates Information Line to call in sick, it is imperative to make sure that you have the required documents.
One of the most crucial elements is the WIN, which is the Walmart Identification Number. This unique code is assigned to all Walmart associates and employees. You will generally receive WIN at the point of being hired. The code facilitates identifying a person as an associate for Walmart. Moreover, it is essential to monitor employer-employee transactions.
Employees should avoid calling in sick using the local store number. In addition to the official Associate's Information Line, employees can also report their absence through the Walmart Online portal.
Steps to Report an Absence Following Paid Sick Leaves at Walmart
For starters, you will call the Walmart associates information line at 1800-775-5944
Select the report an absence option. At this point, you will have to provide your WIN, which will help the employer check to put your details.
Moreover, the operator will ask you to provide the store number and birthdate.
After an employee provides all the details, you must wait for your leave to get approved.
Once Walmart grants your request to call in sick, the employee will receive a confirmation number. This number is different from your store number.
It is best to write down this confirmation number and save it somewhere safe where you won't lose it.
You will then call the store number (where you are employed) and tell your coworkers that you could call in sick at Walmart.
Share your confirmation number when the store manager inquires.
Employees who call in sick for medical treatment must submit proof, such as medical certificates, later.
Call in sick at Walmart through the official Information Line if you have your WIN.
How Can I Report an Absence Using Walmart App or Employee Portal?
A secondary method of informing your employee about an absence is through Walmart's official app or employee portal. This is particularly beneficial when you cannot call the Walmart Attendance Hotline.
Utilize the employee portal or the OneWalmart app to file a sick leave. Similar to the call method, you will require your WIN.
Download the OneWalmart app or access the employee portal on your computer.
Sign in to your employee account. Go to the WORK tab and select the third block stating Report an Absence. You can find it in the top right corner.
You must enter your name, WIN, and Walmart store location. Choose the Absent/Tardy option.
Next, you must select whether the absence will be today or tomorrow. You must also provide a reason for calling in sick at Walmart.
After filling in your sick leave, you will receive a confirmation number.
Employees no longer have to wait for a call when they file an absence through the OneWalmart app.
Steps to Call Off At Walmart If Call-In Sick Line Is Not Working
If the call-in sick line at Walmart needs to be fixed, the next best solution is to call in sick by talking to your manager and reporting your absence. You can call your store manager using the following steps:
Call the store number where you work.
Tell the operator about the call-in reasons and request to speak to the manager.
Give them your WIN and explain to the manager that you wish to call in sick at Walmart.
It would help if you waited for the manager to confirm. After confirmation, you can take your sick leave.
Remember that it is up to the manager whether they allow you to call in sick. Sometimes, you might have to provide medical certificates or other proof for calling in sick. You can also utilize the Family and Medical Leave Act (FMLA) if the manager does not want to approve your leave.
Walmart Report-An-Absence, Call-Out Number Sedgwick
Walmart allows its employees to avail intermittent leaves that can be utilized for injuries, illnesses, or other eligible reasons. Employees with a prolonged medical condition or disease should file for a leave of absence through Sedgwick. It is a third-party administrator that handles Walmart's leaves reporting.
You can call 1-800-492-5678 or log into your Sedgwick account to report an absence. After logging in, you can follow the prompts to request a leave of absence (LOA). Employees will have to provide WIN, their last day worked, a 3-week schedule, and their healthcare provider's contact details.
Employees will receive a document in their mail, which should be reviewed. Walmart associates must complete the information in the paper and upload it to the site. They can also send it to walmartforms@sedgwicksir.com. Sedgwick will then review this request, and employees will have to track it and wait for approval of the leave.
After approval of the request, check for your return date. If your LOA is approved, you might be qualified for Walmart's Paid Family Leave. Eligible employees can take up to 12 weeks of paid leaves. It is best to put in the request in advance.
Can I Call In Sick at Walmart without WIN Number?
Yes. Even though it is preferable to provide your WIN number when reporting an absence, Walmart does allow associates to report absences without it.
If an employee wants to avoid disrupting their attendance and looking to call in sick without their identification number, then it is best to contact your local store manager directly.
You can find your local or specific Walmart branch number by searching online. The employee is advised to call in sick at Walmart hours before their shift. You should call in sick a day before the leave. It will ensure that your manager can find ways to fill your absence and take other necessary steps.
Walmart Tardy Number If You Are Late to Work
If you are running late but can still come to work, you should notify your immediate supervisor or manager regarding your tardiness. The call-in late Walmart number is 1800-775-5944. It is the same number as Walmart Associates Hotline, which can be used to file for a leave and report tardiness.
You can follow the steps mentioned below to inform your manager that you will be coming in late:
Call at Walmart Associate Hotline and say that you will be coming in late
The operator will ask you to provide your WIN and other essential details
It is best to wait for confirmation instead of hanging up right away. Employees will receive a confirmation code.
Save the code and check with your manager and notify them that you will arrive late.
If the Hotline does not work, Walmart advises employees to contact the manager directly. This also holds if an employee wants to avoid going through the call-out number.
Call the Walmart outlet (where you work)
Please speak to the manager and inform them that you are running late
They might inquire about the reason. Explain your valid reason
Wait for confirmation and further instructions from your manager.
Employees with access to their Walmart Identification Number are advised to call the manager directly rather than the Walmart Associate Information Line.
Things to Know Before You Call in Sick at Walmart
Reporting your absence over the phone or using the OneWalmart app is best.
Understand the guidelines and requirements for reporting absences due to illness.
You should know the call-in sick policy, the number of absences allowed, and how to avoid getting warning points.
Whenever feasible, notify your supervisor to ensure adequate coverage for your lack.
Be honest and communicate the reason for your absence and the expected duration.
When you do not receive a confirmation code, it implies that your absence is not reported using proper procedure. In this case, you should file it again.
Maintain a record of your wants and follow any additional guidelines Walmart outlines.
Walmart Call-In Sick Policy
According to the Walmart calling-in-sick policy, an employee can avail of three paid sick days if they are correctly reported. If your leave is longer than three days, it is best to contact Sedgwick. Walmart has a penalty point system, which allows each employee five points.
Associates are Walmart should be mindful of these points to avoid being penalized. Employees who call in sick before the leave starts will only lose one point. Half a point is marked for half a day of rest. Two points will be deducted if there is a failure to report the leave of absence.
It is imperative to remember that Walmart will deduct two points for important days or holidays. Employees are advised to call at least three hours before their shift begins. This will help in avoiding unwanted warning points. Moreover, a failure to report intermittent leave with Sedgwick within two calendar days can lead to serious disciplinary action.
Am I Eligible For Intermittent Leave At Walmart?
Walmart offers intermittent leave options for associates who require time off for medical reasons. Employees will have to work full-time hourly for a year to be eligible for intermittent leave. However, you can get coverage using state plans.
All the eligible employees can take a leave of up to two days per month. It is advised to provide a doctor's note in cases where the break is longer than three days. Intermittent leave can be requested and reported through the Sedgwick portal. All employees are required to request their withdrawal two days in advance.
Walmart has a detailed bereavement policy set in place too for employees who face the loss of loved ones. Don't forget to read our guide!
How Many Times Can I Call Out At Walmart?
The number of times an employee can call out sick at Walmart depends on how many points a person has used. According to the official Walmart statement on absences, an employee is allowed five occurrences every six months. This policy applies to eligible employees whether they have a Walmart Identification Number or not.
On special occasions, employees can request extended absences. However, you will need to report them properly. Every employee at Walmart is allowed five penalty points. A failure to call in sick to inform and submit a formal report of absence marks as two penalty points.
You can use the Sedgwick platform to report the absence or talk to your manager about the best course of action for prolonged ongoing sickness. Some of the examples based on points include:
One unreported absence and three reported absences: If there is a "no call, no show" situation, it will mark as two points and one point for every reported absence. This will give a total of five points.
Five reported absences: One penalty point for every said lack.
Two unreported absences and one reported absence: Similarly if you have two unreported absences, it will come to four points. Add in a said lack, and it will total five penalty points.
Ten half-days: Half point for every half-day.
One reported absence, one unreported absence, and four half-days: An employee will get one point for every reported absence, two points for each unreported absence, and four half-days will make two points, which gives a total of five.
It is always good to track the number of points you have utilized and how many remain to avoid accidental leaves.
What Will Happen If I Don't Call In Sick?
Failure to report your absence according to Walmart's call-in sick policy will be considered a "no call, no show." Employees who do this will receive two penalty or attendance points, which will work against them. After an employee receives five penalty points, they risk termination as Walmart gets grounds to fire them.
Moreover, associates at Walmart will become ineligible for their annual raise at four penalty points. On the bright side, these attendance points expire every six months; consistent and timely communication is essential to avoid misunderstandings and potential consequences.
Tips! Avoid Missing Points When Calling in Sick at Walmart
When an employee call-in sick at Walmart, there are no ways to avoid missing points. It is essential to report an absence. If you cannot inform through calls or the employee portal, Walmart gives you two days to explain.
This is particularly true when an emergency prevents you from informing your manager. Employees must also provide necessary documents to support their claims and absence. To smoothen the process of reporting, use the tips below:
Report your absence as early as possible, as it will decrease the missed points.
If required, be prepared to provide necessary documentation, such as medical certificates.
It is best to familiarize yourself with the procedures and requirements at your Walmart location.
Communicate openly with your manager.
Key Takeaways
Employees can use their official Associate Hotline to call in sick at Walmart. These individuals can also utilize the employee portal or file their leave on the OneWalmart app.
For prolonged leaves, employees will need to contact Sedgwick
It is imperative to be mindful of the penalty point system and use it best.
Frequently Asked Questions (FAQs)
Will Walmart fire me if I miss many days?
Walmart's attendance policy might differ from one location to another. Generally, Walmart allows five absences. However, an employee will have to file it properly. Excessive and unexcused absences or ones not filed for sick leave will result in losing two points. If an employee loses five points, they can risk getting terminated.
Does Walmart give paid leaves?
Walmart provides paid time off (PTO) benefits to authorized associates. These paid leaves can be used for various purposes, including sickness. Hourly associates at Walmart are entitled to paid time off contingent upon their years with the store and working hours.
Can I use PTO to call in sick at Walmart?
Yes, Walmart associates can use their paid time off (PTO) to cover absences when sick. However, you must complete 12 months of employment with Walmart to avail of this. Typically, full-time hourly associates get 50% – 60% of their weekly wage when using PTO.
Can my coworker inform me of my absence at Walmart?
No. Walmart has a strict policy for its employees to inform about their absence. They must call using the official Walmart call-in sick number. Employees can also directly contact their manager. The policy advises employees to file the leave themselves rather than asking a coworker.
Will I get a point for calling in sick at Walmart?
When you call out, 1 point is considered for the entire day, whereas only 0.5 points are deducted for half a day. In a scenario where there is no call and no-show, a full day will cost you 2 points and 1 point for half a day.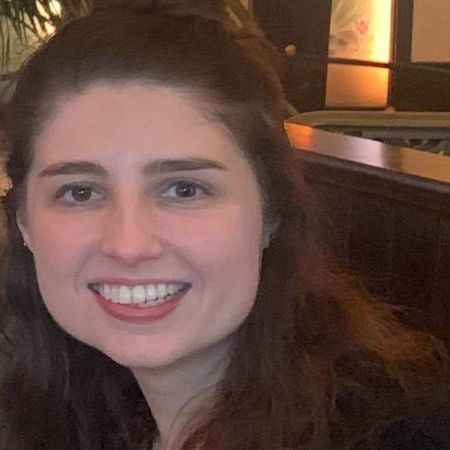 Ashley G. Anderson has than a decade of experience in business strategy and retail industry. She is an expert on the U.S. and world economies. She served as president of World Money Watch, where she shared her expertise on U.S. and world economies, as well as retail industry.