It's been over a year since I began working at Walmart, and I love it primarily because of the buy now pay later programs. However, my Walmart Associate Discount Card is what I enjoy most about my job. I get massive off on all my shopping at Walmart, including clothing, food, and electronics. My discount card has saved me a ton of money, and I don't know what to do without it!
Quick Summary
After 90 days of work, full- and part-time employees are eligible for Walmart associate discount cards. The card gives a 10% discount on usually-priced everyday goods and fresh produce items at Walmart shops and online. The discount excludes many products, including tobacco, alcohol, gift cards, and prescribed drugs. For employees who have worked for Walmart for at least 20 years, the company gives them a lifetime discount card. For all eligible purchases, this card gives a 20% off.
How Can I Get a Walmart Associate Discount Card?
You are qualified for a Walmart.com Associate Discount Card if you have been employed there consistently for 90 days.
You and your lawful partner are eligible for a discount card on the 91st day of employment.
Applying for the card is not required; it will be instantly issued and delivered to your home address for both you and your spouse, as stated in the Walmart Associate Discount Card instructions.
List of Items Excluded From Discount
These exclusions encompass most food products, items on clearance, items with rollback prices, price-matched items, tires, photo orders, gift cards, travel expenses, shipping costs, marketplace items, and bundles.
However, there are exceptions when it comes to food items. You are eligible for a 10% discount on specific food items such as fresh fruits, vegetables, and regularly priced general food products.
To make it more straightforward for you, the following categories of items are not eligible for discounts:
Most supermarket products, except fresh vegetables
Items on sale, clearance, or with discounted prices
Items bought using a tax-exemption ID number
Gasoline expenditure
Vision Center eye exams
Items acquired for charitable causes where the associate will either be reimbursed or receive funding for the expenses.
Steps To Activate Walmart Discount Card
After getting your discount card through the mail, the next step is to log in to your Walmart.com account.
For card registration, click "Discounts and Promotions" in the account dropdown bar.
Once registered, you can use your card to get discounts at all Walmart stores and on Walmart.com.
How To Use The Walmart Associate Discount Card After Activation?
Look for eligible products at any Walmart store or on Walmart.com.
Scan your card or provide it to the cashier at the counter or self-checkout to complete the transaction.
All applicable goods in your cart are eligible for the 10% discount.
Once your card is connected to your account for online purchases, you'll immediately be registered as a Walmart associate.
You will receive the 10% associate discount for any eligible online purchases you place shortly afterwards.
Where Can I Use The Walmart Discount Card?
You can use your Walmart Associate Discount Card both in-store at Walmart and online.
The discounts can be earned on these items:
Regularly priced everyday products
Fresh produce
The prescriptions from regularly priced pharmacies that insurance won't pay for.
Please know that Sam's Club is an exception to the condition that Walmart Discount Cards are only valid at Walmart.
Will I Get a Replacement If I Lose The Discount Card?
If you need a new Walmart Associate Discount Card, you can start the replacement procedure by visiting WalmartOne.com.
Due to varying delivery and processing times, remember that getting the new card you ordered may take a few weeks.
Walmart Associate Discount Center Details
According to Walmart, "Walmart Associate Discount Center acts as a platform where associates can find added savings on multiple goods and services, like cell phone plans and vacations."
External companies offer Walmart employees discounts and exclusive offers on their products and services using this digital hub.
Visit their website and click "Register Now" to access these offers. You have access to every category of ongoing deals after registration.
You will get your own Walmart Associate Discount Card after you have worked for 90 days. This card serves perfectly both online and in physical places.
Just show your card at the register to get your discounted price for purchases made in-store.
Walmart Long-Term Service Discount Card
If you are 55 years or older, have served the company for at least 15 years with no break, or have worked for a minimum of 20 years without interruptions, you might be eligible for an Associate Discount Card for long-term service.
If the unthinkable occurs and you pass away, your spouse can be eligible for a personal Associate Discount Card for one year.
Your spouse may be eligible for a permanent long-term discount card if you were long-term service eligible at the time of your demise. Your spouse may apply by calling People Service at 1-800-421-1362.
What Is Walmart Lifetime Discount Card?
For long-term Walmart employees, the lifetime discount card is a distinctive advantage. With this card, they get a 10% discount on most purchases in Walmart retail locations and online. You have to meet one of the criteria that follow to be eligible for this lifetime discount card:
You've been a regular employee at Walmart for no less than 15 years and are 55 years old or older.
You have been employed at Walmart continuously for over 20 years, regardless of age.
Applications must be submitted only if you meet the prerequisites for the lifetime discount card. When you conclude your last day of service, the card will get instantly delivered to you.
Your current discount card can stay in use, so you may continue using it. By scanning it at the register or entering the card number online, you can use the lifetime discount card like any other. It is also permissible to share the lifetime discount card with your partner or spouse rather than with the rest of the family.
This lifetime discount card is an excellent option to save money on regular grocery purchases at Walmart. Additionally, it's Walmart's approach to saying "thank you" for your continuous devotion and dedication.
Additional Things To Keep In Mind When Using Walmart Associate Discount
The discount does not apply to products supplied by other sellers on the platform; it is exclusive to things purchased and sent directly by Walmart.
Gift cards and certain products, like tobacco products, are not eligible for the discount.
Combining the discount with any other current offers or discounts is not allowed.
You can use your discount card for in-store purchases by scanning it at the point of checkout.
Key Takeaways
All full-time and part-time employees at Walmart can access associate discount cards once 90 days of employment are completed.
The discount card gives a 10% discount on regularly priced everyday goods and fresh produce items at Walmart outlets and online.
The discount is unavailable for several items, including cigarettes, alcohol, gift cards, and prescription drugs.
Frequently Asked Questions (FAQs)
Can a family member use Walmart discount cards without permission?
No, they can use it with your permission if they are your domestic partner or spouse within legal circumstances (including spouses of the same sex). The employee discount is NOT offered to other family members or friends on their behalf. However, you can use your discount for them. This is possible online and in person at the "Discount Center."
Can I use a Walmart discount card for a prescription?
Yes, if your insurance still needs to partially or partly cover your prescription's expense.
Do Walmart discount cards work after resignation?
No. When your employment concludes, your Walmart discount card is going to expire. You must be over 55 and have consecutively served at Walmart for at least 15 years to qualify for a long-term service associate discount card.
People Also Asked
How to use a Walmart discount card at self-checkout?
If you comply with these guidelines, you can make use of your Walmart discount card at self-checkout:
Buy items that qualify on Walmart.com or at any Walmart retailer. Scan your card or give it to the cashier at the cash register or self-checkout machine. Your whole order's eligible products will get your 10% discount. You can effortlessly utilise your discount card online by providing the card number and associate ID during checkout.
Does Walmart offer employee discounts on cars?
You can get a new car for a standard discount of $3,383 off MSRP through the employee auto-buying service.
Do Walmart employees get a discount on gas?
Worker discounts on fuel may be provided in some locations. On the other hand, the possibility of fuel discounts and the particulars of the discounts may differ from a single store to the next and from one location to the next.
How long must I be employed to get a Walmart discount card?
The employee discount is only provided after 90 days of employment at Walmart.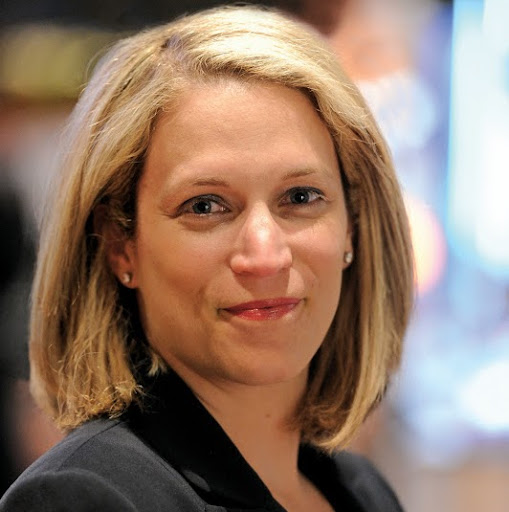 Patricia Norins is a strategic storyteller in the retail industry. With nearly 30 years of experience, she expertly combines innovative marketing strategies and industry knowledge to effectively convey brand stories. Coming from a fourth-generation retailer family, Patricia has a deep-rooted passion for retail real estate and has pioneered concepts such as adding retail to common areas and creating specialty leasing programs. In addition to her professional achievements, she actively mentors and contributes to the community, including co-teaching MBA classes.