As one of the largest retail giants, Walmart has earned its reputation for providing customers with a seamless shopping experience and top-notch customer service. If you are a regular Walmart shopper like me, chances are that you shop for more products than required. In these cases, I tend to avail Walmart buy now pay later offers and its flexible return policy. Let's explore how you can avail Walmart return policy without a box to get a full refund or an exchange.
Quick Summary
Customers who shop at Walmart can return the item and get a full refund even if they do not have its original packaging. Even though its official policy states that a customer requires a box and a receipt, Walmart still favors its customers and accepts returns depending on the case. Most of the products purchased at Walmart can be returned within a 90-day period. However, Walmart will bend this policy on a case-to-case basis.
Can I Return Items To Walmart Without Boxes?
Walmart's official return policy states that customers do require the original box and accessories when returning a product. However, the retail giant emphasizes more on having the receipt. Hence, they are less strict about returns without a box.
In most cases, you can return items to Walmart without the box. The company understands that customers may dispose of or lose the original box and still wish to return the product for various reasons.
However, it's essential to keep in mind that Walmart's return policy may vary depending on the type of item being returned.
You might require packaging when returning some items at Walmart to get a full refund. There are some items that you cannot return without a box. It is difficult to get approval for a refund or exchange for these products if a customer does not have the original packaging.
For example, you will not be able to get refunds for major appliances such as washing machines or refrigerators. Similarly, toilet bowls or urinals will not be returned without a box.
More important than a box is a barcode or a unique identifier that is placed on the product. These codes are only found on Walmart's products.
Given their uniqueness, Walmart will still accept returns as long as you have the receipt and the barcode stickers are still attached. Generally, the packaging contains a barcode, which is used to scan. For this reason, Walmart emphasizes returning products WITH the box. 
List of Items That Can Only Be Returned Unopened
While Walmart generally accepts returns without the box, certain items can ONLY be returned if they are unopened and in their original packaging. According to Walmart's policy, these products include:
Air beds and air mattresses: Beds are considered personal items and come directly in contact with the user's body. Walmart does not allow returns of opened mattresses as it presents a hygiene issue.
Audio Tapes: Copyrights protection is the main reason why Walmart does not accept returns of opened audio tapes. The content can easily be copied once it's opened, which is why the retailer has a strict policy in place.
Books: Walmart generally does not accept returns of opened books to protect authors' rights and discourage misuse.
Blu Rays, CDs, and DVDs: Similar to audio tapes, this category also faces a strict policy on returns. They aim to avoid duplication and violation of copyright issues.
Mattresses: Due to health and safety reasons, Walmart and other retailers often have strict policies against accepting returns of opened mattresses.
Perishable items: These items can deteriorate quickly. Walmart does not accept returns for these products as they can be contaminated and pose a health risk.
Medication: Once a medication leaves the store, there is no way to verify its storage conditions, which can affect its effectiveness. Returning medications to the store could lead to the risk of selling compromised drugs.
Walmart Return Policy Without Box and No Receipt
The official policy of the store states that a customer needs to provide a receipt to get a refund. If you no longer have your receipt (because you might have misplaced it), Walmart might still accept the return.
Returning items without a receipt and a box can be challenging, but it's not impossible at Walmart. There are certain conditions. It is imperative that the product is in good condition. Moreover, you will also have to show a valid, government-issued ID when visiting the store for a refund.
The manager or supervisor of the store has complete discretion whether they want to grant a refund. Customers can play it safe when they don't have a box or a receipt, by requesting an exchange rather than a refund. There is a higher chance that you can swap a product for another or get another size of the same article that falls within the value of the item being returned.
Generally, Walmart will offer a cash refund on products that are less than $25. For products with a value of more than $25, the refund will likely be issued in the form of store credit or a gift card.
Does Walmart Give Full Refund Without The Original Packaging?
Yes, even if the customer does not have the original packaging of an item; they can still get a full refund at Walmart. There are a number of ways to increase your chances of getting a full refund for returning an item at the store.
For starters, it is best to keep the receipt safe. It will help the customer support agent track the transaction easily. As a result, the process will be reduced and you will have proof of transaction.
Moreover, it is best to return the product within the designated window. For example, some products only have an eligibility of 14 days, within which it has to be returned. Walmart's standard policy allows for a 90-day period for the majority of the products.
Another imperative factor that can increase the chances of a return being approved is the condition of the item. It is essential that the item is in like-new condition. Customers who consistently return things to Walmart can seem suspicious and might be restricted from returning items in the future. 
Can I Return Items To Walmart After 90 Days?
Walmart's standard return policy allows customers to return most items within 90 days of purchase. However, it might accept returns after this time period. This is contingent upon each case.
Walmart allows it's managers and customer service representatives to override the policy if the customer has a legit and appropriate circumstance. Even though there are no guarantees that your return will be approved, BUT it is definitely something you should try.
The store's policy also has a loophole, which can be used to your advantage while shopping during the holidays. Items purchased during the holiday season may have extended return periods.
For instance, products that are bought in November or December can be approved for a refund for their chosen return window beginning on December 26th instead of the date they were purchased. This is eligible for items that have a return window of fewer than 90 days.
If purchased during these months, you can also return the unopened items before December 26th.
What Is Walmart Return Policy Without Receipt?
If you don't have a receipt, returning an item to Walmart becomes more complicated. Without proof of purchase, the return process will become lengthy and there will be added scrutiny.
Even though Walmart instructs customers to bring a receipt for a full refund, they are not too strict about this.
In some cases, Walmart may decline the return altogether. To increase your chances of a successful return without a receipt, bring a valid ID with you, and be prepared to receive store credit or a gift card for the refund.
Moreover, asking politely and explaining your case patiently will also augment your chances of return.
Walmart Return Policy For Opened Items
Naturally, you will open a product when you receive it. With Walmart's flexible return policy, customers can return open items at the store. If you have opened a product and have thrown away its original packaging, it will be easier to get a refund in person.
This is particularly true if you are returning a product without its box. There are no restrictions on the Walmart location or online purchases to where they can be returned.
When you want to return an item in person, you will need to bring the product, receipt, and original form of payment. Go to the nearest Walmart and locate the customer service desk. Request a return and an associate will guide you through the process.
To return products that were purchased online, customers can either return it online or at the nearest store location. For online returns, you will need to go to Purchase History and locate the order.
After pressing on order details, you can choose "Start a Return." At this point, you will need to state the reason for the return and whether you would like a refund or an exchange. Customers also need to choose the method of return. 
What Is Walmart Online Purchases Return Policy?
Walmart.com has almost all the items listed that can be delivered, making it a convenient option for customers. However, you must be aware of the return policy to ensure that you can return any unwanted products. For items purchased online from Walmart's website, the return policy is similar to items bought in-store.
The policy states that you can only return a product within 90 days of purchase. Moreover, the product returned should be in good condition to be eligible for a refund or exchange. There are two methods for returning an item bought through Walmart's app or website.
The return process typically involves generating a return label online and sending the item back via mail. When mailing the item, Walmart states that customers must have the original box and accessories.
You can also return online purchases to a nearby Walmart store. People who utilize the Pay with Cash option can easily return the product at a store.
When sending the product back through mail, customers will have to visit the return section of the website and choose the item they want to return. Follow the prompts to return the product. Typically, it is easier and quicker to return a product at a nearby store.
Download Walmart's app and scan the QR code. Give the unwanted item to the customer support agent and they will hand over your refund.
Walmart Return Policy Exceptions
There are certain items that cannot be returned without the box. These include PC components such as PAM, motherboards, and graphic cards.
Likewise, toilets, urinals, and toilet bowls need to have their original packaging to qualify for a return at Walmart.
Customers also need to have the original packaging for major appliances like washing machines and large refrigerators.
You can only return some items within 14 days of purchase. These incorporate contract cell phones (except Verizon cell phones), and prepaid wireless cell phones. If a customer's phone is unlocked or opened, it can only be exchanged rather than returned.
Certain products are only eligible for returns within 30 days of purchase. If you purchase electronics, PC components, new and unused drones, or Verizon contract cell phones; these products can only be returned within 30 days.
Hearing aids and prescription eyewear (including contacts) are eligible for return within 60 days.
There are some items that Walmart does not exchange or return whether you have a receipt or original box.
Items that are ineligible for return include pepper spray, gas-powered vehicles, firearms and ammunition, airsoft guns, and prescription medications. 
Walmart Return Hours
There are no specific Walmart return hours. Generally, the return hours are the same as Walmart's regular business hours. The customer service department is available during operating hours, where they process returns.
The majority of Walmart locations open at 7 am and close around 10 pm. In some locations, the store closes at 11 pm. It is good to check on the timings of the nearby store as the hours vary. Some Walmart stores are open 24 hours, making it easy to get returns at a time that is convenient. 
Can Walmart Turn Down My Return Request?
For the majority of cases, Walmart's return policy permits shoppers to get a refund or exchange an item within 90 days of purchasing it. This retailer also allows customers to return an item even if they do not have a receipt.
Managers at Walmart have the authority to deny a customer's return request. The most common reasons for rejection are when a customer returns a product after the return window, attempting to return non-refundable items, and returning items without proof of purchase or valid identification.
You will notice that some retailers do bend their rules and might grant customers an extension on the return window. The key is to ask politely and explain your reason for return in an appropriate manner. Aggressive acts and harsh tones will only decrease your chances of receiving a refund. If a return is not approved at one Walmart location, you can also try your luck at another outlet. 
Key Takeaways
Walmart generally accepts returns without the original box, but some items must be unopened for a successful return. Walmart's standard return window is 90 days for most items.
Returns without a receipt are more likely to be eligible for store credit or a gift card.
To avail of online purchase refunds, you will have to return the product within 90 days and ensure that the product is in good condition. You can return the product by mailing it or dropping it at the nearest 
Frequently Asked Questions (FAQs)
Does Walmart take back TV without a box?
Yes, Walmart generally accepts TV returns without the original box, provided the item is in acceptable condition. Even if you have thrown away the box, it is imperative that the TV has no scratches, is undamaged, and has all its original accessories to get a refund. It is best to take the receipt with you while requesting a return.
What is Walmart's return policy for electronics?
Although Walmart's return policy extends to a 90 days period, electronics generally have a shorter window. If you want to return electronics bought from the store, it is essential to do so within 30 days of the purchase date. Shoppers who miss this window will not be eligible for a refund. Moreover, it is highly recommended to carry the receipt.
How many times can I return something to Walmart without a receipt?
The official Walmart policy does not state a formal limit on the number of returns a person can make without a receipt. Nevertheless, if a customer repeatedly tries to return products without a receipt; it will cause suspicion. At this point, a store manager or supervisor might intervene and place a limit on the number of returns.
What is Walmart's return policy on electronics without receipt?
Typically, Walmart accepts returns even if the customer does not have a receipt. But returning electronics without a receipt might be challenging. In this case, your product will be subject to a refund verification procedure. Moreover, the store's manager will decide whether the item should be refunded or not. Commonly, customers might receive a store credit or gift card refund.
People Also Asked
How do I return an item over $50 to Walmart without a receipt?
Technically, Walmart has not mentioned any restriction on requesting a return for a product over $50. For high-value products, the retailer might require a valid ID and may issue a store credit or a gift card for a refund. In addition, Walmart allows its managers to decline a return request if they believe it doesn't qualify. Asking politely will increase your chances of getting a refund.
Can I return shoes to Walmart without the original box?
Officially customers CANNOT return shoes to Walmart if they have lost or thrown away the original packing. However, the retailer has accepted returns for shoes that are not damaged and look new even without the box. Customers can receive a full refund within 90 days of purchase IF they provide a receipt and a box. On the contrary, returns without the original box will probably receive a store credit.
Does Walmart pay for return shipping charges?
For online purchases, Walmart often provides a prepaid return label, and the return shipping cost is usually covered by Walmart. BUT if your return is not approved, then Walmart might charge you for these shipping costs.
Can I return a gift to Walmart without a receipt?
Yes, gifts can be returned to Walmart without a receipt. However, customers will have to show a valid, government-issued ID within 90 days of purchase. In some cases, the customer might have a gift receipt. This will speed up the process.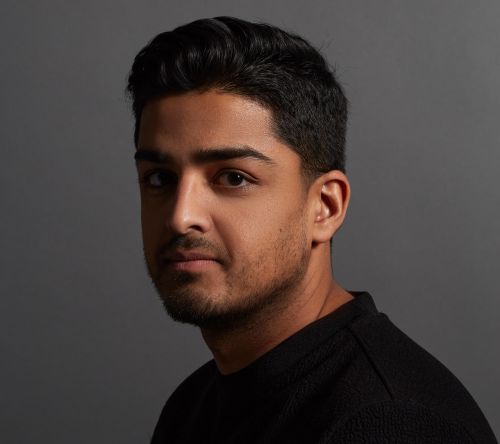 Ali Anees is a professional brand marketer focused on enhancing customer experiences. His focus is on conducting all-rounded research on U.S. retailers and services to provide updated information for our consumers.
He has a background in strategizing and developing marketing tactics for large Consumer Packaged Goods organizations. His understanding of the industry is beneficial when it comes to finding detailed and accurate information for our consumers.