Target and Walmart are two of the largest retail chains in the United States. Due to high inflation, customers constantly search for the best purchase price. In an attempt to retain customers, both stores provide competitive prices to their customers. Target aims to provide its customers with great value through its price match policy. But does Targets price match Walmart? Let's discover how you can secure the best deals at Target through their price match policy.
Quick Summary
Target's price match policy includes Walmart, making it the best place to shop at unbeatable prices. With its flexible price match guarantee policy, you can get the price adjusted for in-store and online purchases. However, you must apply for the refund within the given time window and have proof of a lower price. Other stores that Target price matches include CVS, Costco, Walmart, Walgreens, etc.
Does Target Price Match Policy Include Walmart?
Target's price match policy includes Walmart, but you must abide by specific rules and conditions.
Unsurprisingly, customers would try to price-match with Walmart, which offers the best low-priced deals. However, people who love shopping at Target can still avail the lowest prices. 
If you find a lower price on an identical item at Walmart, Target will honor and match that price. Shoppers can get the price adjusted and receive refunds for the difference.
Remember, Target's price match policy is subject to specific rules and conditions. For example, the item you plan to price-match must be in stock at Target and Walmart. Otherwise, you need to wait for Target to restock. Moreover, it should meet the specific requirements mentioned in the policy.
How Can I Get a Price Match At Target?
Start by finding a lower price on the same item at a qualifying competitor. You can match it with an in-store or an online price.
Once you find a lower price from one of the eligible competitors, gather proof you will present, such as photos, printouts, and ads.
You will then need to ensure that the item meets Target's price match policy criteria. It should be identical to the item sold at Target, including brand, model, color, and size. The competitor's price must be current and available at the time of your request.
There are two ways to get a price match at the store: visit the customer's desk or at checkout.
The easiest method of getting a Target price match is by going to the customer service desk. Take the item and your proof of the lower price (even if it's on your smartphone) for the customer support agent to review it.
After you present your proof, a Target employee will verify the lower rates from the competitor. When the lower prices are confirmed, you can complete your order.
You can also avail of this opportunity in-store at checkout. Speaking to a cashier is imperative, so you will have to enter the checkout lane. Make sure that you stay in the self-check lane.
Even though the checkout method is available, it will take a long time and might even inconvenience other shoppers in the queue.
The customer service representative will adjust the price when your price match request is approved. Then, by matching the competitor's lower price, shoppers can purchase the items at the revised price.
You can avail of price matching at the time of the purchase or within 14 days of buying the product.
Instead of inquiring from a random Target employee, going to the customer service desk is best. Typically, Target employees might need more clarification on their policies. Rather than misguiding you, these individuals will redirect you to the customer service desk. Moreover, when you show lower prices on the phone, it is best to show it on the competitor's official website.
What Stores Does Target Price Match With?
Target's price match policy includes several significant competitors (nearly 30!). Understanding that you can price-match competitors within 25 miles of Target is crucial.
Walmart
Apple
Costco
Home Depot
CVS
Dicks Sporting Goods
Sephora
Chewy
Barnes and Noble
Macy's
JCPenney
Kohls
Sears
Buy Buy Baby
Sam's Club
Office Depot
Bed Bath and Beyond
Kmart
Gamestop
Petco
Petsmart
Newegg
Wayfair
Staples
Ulta
Does Target Price Match Online?
Yes, Target does price match online prices as part of its price match policy. If you find a lower price on an identical item at a qualifying competitor's website, Target will honor that price and match it. 
In the last year, Target revealed a list of approximately 27 eligible online retailers. Once you find a lower price on one of these online retailers, Target will honor your request. To avail of online price matching, customers must call Target Guest Services at 1-800-591-3869. You can also visit the Target website to put in the request through the customer service chat. After the price matching request is approved, you will have to make sure to receive you get the price adjusted.
By including online price matching, Target aims to provide customers with the convenience of comparing prices and ensuring they receive competitive in-store and online pricing.
Target Price Match Rules
Even though Target generously offers price matching with the majority of its competitors, there are specific rules that you will have to follow:
Time limit: Target's Price Match Guarantee is only valid for 14 days after the purchase. Contact customer service, and get the price adjusted if you find a lower price.
Identical items: The item you want to price match must be similar to the one sold at Target. It should have the same brand, model, color, and size. This ensures a fair comparison between the prices.
Eligible competitors: Target will price match with select competitors, including Amazon, Best Buy, Costco, and Walmart. The price match applies to both in-store and online prices from these competitors.
In-stock requirement: The price-matched item must be in stock at Target and the competitor's store or website. If the thing is out of stock at either retailer, the price match will not be applicable.
Price verification by a Target employee: A Target employee must verify the lower price from a print ad, competitor's official website, or by contacting the competitor's customer service.
Current lower price: The lower price you found at the competitor's store or website must be valid and still in effect at the time of your request. Target will not price match expired or outdated prices.
Proof of the lower price: You must provide evidence of the lower price when requesting a price match. This can include showing a current advertisement, presenting a printout, or displaying a photo of the competitor's price tag or webpage. Moreover, the item has to be valid and listed. You can't claim a price match just because you saw it for cheap at another store.
Price matching limit: Target can restrict the number of price matches per customer, whether online or at the store.
Receipt: If you request a price match after purchasing the product, you must have a ticket. For online orders, you must provide the packing slip.
Price matching locations: Even though Target store prices can be matched with Target.com prices, customers cannot avail of the same from other Target stores such as Target Plus™ Partners.
List of Items Excluded from Target Price Match
Clearance items: Target does not price-match clearance items. These items are typically marked down for quick sale and may have limited stock or specific conditions associated with them.
Gift cards: The store does not price-match gift cards. The value of gift cards is predetermined and is not subject to price fluctuations.
Closeout: Typically offered at a deeply discounted price to clear inventory, these items are discontinued. Target does not price match closeout items because their pricing is intended to move stock quickly.
Store-wide or unspecific offers: These offers usually have their terms and conditions and are not comparable to specific items sold by competitors.
Contract cell phones: You cannot price-match contract cell phones at Target. These are generally sold through specific carriers and might have their own pricing and promotional offers.
Damaged, used, open package, or refurbished items: Often sold at a discounted price due to their condition or previous use, Target does not price match these items.
Non-branded items: Target typically does not price match non-branded or generic items.
Exclusive deals: You might receive deals when you log in to the website. These are ineligible for comparison because they are offered to specific customers or require membership access.
Prepaid cell phones and plans: Given their pricing structures and promotional offers, prepaid cell phones, and plans are excluded from price matching.
Third-party marketplace sellers: Target does not price match items third-party marketplace sellers sell. These sellers operate independently on Target's platform and have their pricing and policies.
Clinic or pharmacy purchases: Clinical and pharmacy purchases often involve regulated products and medications with specific pricing and reimbursement guidelines. These regulations prevent Target from being able to match prices on such items.
When it comes to price match exclusions at Target, customers should also know the following:
You cannot price-match items at other Target stores, such as Target Express
Target's locations in Alaska and Hawaii do not offer this policy for online competitors.
Customers can only enjoy price-matching on manufacturer's coupons
The store has the right to limit prices or quantities when price matching
Amazon, Costco, or other third-party sellers are exempted from Target's price-matching policy
Contingent upon state regulations, alcoholic drinks might not be eligible for price match altogether or for online competitors.
Shoppers cannot apply a price match policy to Target Circle or other offers.
Does Walmart Price Match Target?
Walmart has an extensive price-matching policy. In 2023, Walmart.com will only price-match online purchases from Target.com. However, Walmart's physical locations will not price-match items from Target.
When you shop at Walmart.com, and the exact item (including model, color, size, etc.) is accessible at Target's online store for less, then Walmart will honor the price match request.
If you shop at Target, it will price match Walmart's products at physical stores. RedCard holders will be better off purchasing products at Target. To submit a request for price-matching, contact Walmart's customer care before placing the order. It is crucial to remember that Walmart's price matching policy does not include Target's in-store prices, ads, and sale items.
Walmart will match Target's price when the items are in stock. Moreover, Walmart's policy does not apply to discounted products, such as Cyber Week or Black Friday prices.
Does Target Price Match Amazon?
Yes, Target does the price match with Amazon. If you find a lower price on an identical item at Amazon, Target will match that price for online and in-store purchases.
You can enjoy lower prices from online retailers. Nevertheless, the product must be identical in weight, quantity, color, brand, and other characteristics.
Moreover, there are no limitations on price matching from Amazon.com. When price-matching, ensure that the prices are not compared with third-party sellers on Amazon, as Target's policy does not apply to it. According to a recent update, Amazon "add-ons" are not eligible for price matching at Target.
Typically, add-ons are lower-priced products that are sold at Amazon. Accessories and complimentary products go under this category. The policy becomes void because these products are generally priced at a lower rate.
Does Target Price Match Best Buy?
Yes, Target will price match with items at Best Buy that are selling for cheap. To retain and attract more customers, Target's price match policy is generous and allows you to pay a lower price.
However, you must prove that Target is charging higher prices. It is best to price match electronics prices from Best Buy.
Customers can enjoy price-matching facilities from target.com and in-store prices of Best Buy. To avail of this opportunity, shoppers must provide evidence through a receipt or Best Buy advertisement. For out-of-stock items, Target will not offer a rain check.
Does Target Price Match Costco?
Costco is part of the competitors list for Target's price match policy. If you love shopping at Target, price matching with Costco will enhance your experience. Target allows its customers to price match from both online and in-store rates.
You can save on the Costco membership fee by claiming Costco prices at Target. However, Costco generally sells items in bulk, which leads to lower prices. It might not be easy to find the same bulk offerings at Target.
For instance, Target might have a small jar of Nutella that you can easily find at Costco. Customers will not be able to avail of the per unit savings, given that Target will sell the item in a different weight or size.
Tip! How to Score a Price Match at Target Quickly
If you're looking to score a price match at Target quickly, contacting the customer service desk is the best solution. Keep your smartphone in hand with a picture showing the lower price of the product. Remember that even when you provide proof, Target will verify independently to cross-check your claim.
Customers can bring evidence in printed form or on their smartphones. The quickest way to score a price match at Target is by contacting the customer service desk rather than going up to a random Target employee. In most cases, Target's staff members will not know the ins and outs of the price matching policy.
Before heading to Target, research the competitor's prices and ensure the item you want to purchase meets the criteria for a price match. Having this information readily available will save time during the price match request.
You can also utilize the Target app to your advantage. It allows you to scan barcodes, access Weekly ads and check prices quickly. It will help you find potential price matches.
The app also provides a convenient way to present proof of a lower price to the customer service representative. To accelerate the process, visiting the customer service desk during non-peak hours is best.
The chances of getting prompt assistance are higher in these times. Lastly, it is imperative to approach the customer service representative with a polite and friendly demeanor.
Clearly explain that you're requesting a price match and provide the necessary proof without delays. Being concise and courteous can help expedite the process.
Insider Hacks to Get a Successful Price Match at Target
Matching Price at Target's Website: The majority of shoppers do not know that they can also avail of the price matching opportunity when they purchase from Target.com. A good understanding of the policy will enable you to confidently present your case and advocate for a successful price match.
According to the policy, it is imperative to spot IDENTICAL items for less. In their digital or printed ads, you can find it on eligible online competitors. For price adjustment, you must call Target.com Guest Services within 14 days of purchasing the product. You can talk to a customer service representative by calling on 1-800-591-3869.
Price matching Grocery Items: Customers need to be made aware that price matching at Target also includes grocery items. You can also use price-matching on produce. However, the brand (such as Driscoll, Chiquita, or Dole) and the quantity must be identical. Shoppers can quickly scroll through local grocery store advertisements and maximize their savings.
Be polite and friendly: Approach the customer service desk with a courteous and friendly attitude. Building a positive rapport with the staff increases the likelihood of them assisting you and resolving any issues smoothly.
Prices between Target and Target.com: Did you know that Target's online and physical stores have varying prices? Shocking to hear? Typically, the prices mentioned in its online stores are lower than at Target's physical store.
Online stores do not have to decorate a store, which leaves a margin for the store to offer lower prices. Utilize this hack by constantly monitoring Target's website when buying items from the physical store.
If you find price differences, asking for a lower price is best. Customers can use price matching at Target, whether they buy the item in-store or online. It would help to compare online competitor prices on Amazon or Walmart websites.
Check for Target promotions: Before requesting a price match, browse Target's promotions and discounts. Sometimes Target may offer deals that bring the price lower than the competitors. If Target's promotion provides more significant savings, using that instead of a price match might be more advantageous.
Keep Those Receipts Safe: It is crucial to save the receipts for your purchase, especially when buying significant or big-ticket items. These can include furniture, electronics, and appliances. You want to take advantage of the opportunity to save money because you lost proof of purchase. Target has a strict 14-day price protection, which is why they require the receipt to confirm the date of purchase. Benefit from this hack by creating an alert on your phone. It will remind you to check whether the price has dropped before the price protection policy expires.
Key Takeaways
Target's price match policy includes Walmart and other major competitors like Amazon, Best Buy, and Costco.
You can request a price match at Target for in-store and online prices, provided you meet the specific rules and conditions. The item you want to price match must be identical, including brand, model, color, and size.
Being prepared with all necessary documentation and using the Target app can increase your chances of a successful price match. Using the Target app and checking for Target's promotions can help you maximize your savings.
Frequently Asked Questions (FAQs)
Can I use a price match with a coupon?
Yes, you can use price matches with coupons. Remember that these coupons will only be effective after the price match is completed in-store. It is also crucial to understand that you can only use manufacturer's coupons. However, when the store price matches, you cannot combine Target Gift Cards, Cartwheel offers, and other Target coupons.
Does Target give a price match on Black Friday?
Target's price match policy does not apply to prices offered on Thanksgiving Day through Cyber Monday. The same approach extends to Black Friday and some other holiday offers too.
Does Target price match apply to groceries?
Yes, Target does offer grocery items price matching, including produce. However, customers must ensure that the products have the same brand, weight, size, etc. In addition, the products should be eligible for a price match to avail of this opportunity.
How long do I have to get a price adjustment at Target?
Whether you bought a product in-store or online, you can price match and get it adjusted at Target. The store will honor the request if you find a comparatively low price within 14 days of purchase. Shoppers will be required to provide proof to get their payment adjusted. For in-store purchases, go to the customer service desk, provide evidence, and get the difference refunded. These adjustments are completed on any lane of the store as well. If you placed an order on Target.com, contact Target.com Guest Services at 1-800-591-3869. Moreover, you can use their chat.
Does Target Circle offer work during price match?
No, Target Circle offers cannot be combined with a price match. Target Circle is a loyalty program that provides its benefits. Price-matching with those deals will not be sustainable.
Will my RedCard 5% discount work with a price match?
Yes! Typically, customers who hold a RedCard at Target receive a 5% discount at checkout. To further maximize savings, you can avail a 5% discount on items that are price-matched from a competitor. Top the lower prices with deals and have an enjoyable experience.
Does the price match work on out-of-stock items?
The answer depends on the situation. If the product is out of stock at Target and you want to price match it with another retailer, you cannot claim it. You can use the price matching policy if you compare a Target.com deal at an in-store location, even if it is out-of-stock.
How many price matches can I get with Target?
There is no specific limit mentioned in Target's price match policy. Unlike Walmart, Target does not have any limitations when it comes to price matches per day. Whether you get a product from its physical location or online, Target will honor the claim and allow price matching.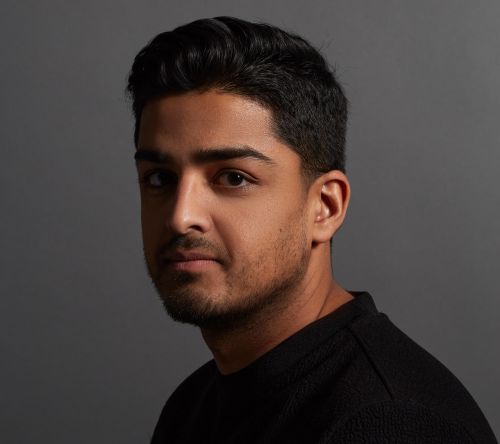 Ali Anees is a professional brand marketer focused on enhancing customer experiences. His focus is on conducting all-rounded research on U.S. retailers and services to provide updated information for our consumers.
He has a background in strategizing and developing marketing tactics for large Consumer Packaged Goods organizations. His understanding of the industry is beneficial when it comes to finding detailed and accurate information for our consumers.