College is that time of life when anyone hardly ever thinks of savings. WhateverWhatever dollar you can save from scoring a cheap deal on stationery items or school supplies probably goes into buying a movie ticket with friends or pooling in for lunch. Target gets that, so the retailer, in addition to superb offers like the Target Dollar Spot, has introduced a superb Target Student Discount to help you save big on your back-to-school shopping!
Quick Summary
Target offers a discount of 20% to verified students for in-store and online purchases. The discount applies to almost everything Target sells but can not be paired with specific offers, such as clearance sales or Black Friday discounts. All community college and junior college students are eligible. They can also use the discount coupon with Target RedCard 5% off.
Can I Score 20% Off On My Purchases With Target Student Discount?
Target offers reasonable student discounts every year. Currently, it offers a Target Circle coupon, which will earn you 20% off any purchase up to August 26th, 2023. The discount was introduced on July 16th, 2023.
Remember that Target Circle coupons can be used in a single shopping trip only, either online or in-store shopping. Moreover, Target allows you to couple the discount offer with tax-free weekend purchases for maximum benefit.
Note: You can combine a 5% Target RedCard discount with a 20% student discount for any eligible purchase.
How To Verify Student Eligibility For The Discount
The first step towards scoring the discount is to verify your eligibility criteria online. This will require you to visit Target's official website and sign in Target account. Here's how it goes:
Open the account and then navigate to the Account Settings on the page.
Tap the Get Verified link under the "I am a Student" option.
Then on the next page, share the required information such as school name, last name, first name, year in school, birthdate, and housing.
You may be asked to upload more identification to prove eligibility if needed. Documents you should have, in this case, include a class schedule, student ID card, tuition receipt, etc.
Wait for the confirmed email that states, "Congrats, you have been verified."
Note: If you need help verifying your student account online, contact the company, i.e., Target. They may request other verification forms, such as an acceptance letter or government-issued ID card. This happens when a small-scale university or a school is not listed in the verification system.
Keep in mind that you must use the web browser to verify. The option still needs to be integrated into the Target app.
Can I Use My Target Student Discount In-Store Only?
Target discount is available in-store and online as well.
However, if you shop at a Target store, you must use the Target app to access the discount coupon.
Open the app once you reach the checkout aisle and show the coupon to the cashier. That's it; time to collect your 20% discount!
How to Apply Target Student Discount Online?
There is no tricky process when it comes to using the discount online.
This is because, after the verification, the discount is automatically linked to your Target account. It will apply whenever you shop through the Target website.
Steps To Get Target Student Discount
Verify your student discount status online.
Then save your college savings Circle offers for exclusive discounts.
Use the discount when checking out. For online purchases, it will apply automatically.
Remember to uncheck the student discount coupon from your wallet in the Target app if you are making a particular purchase for which you don't want to use the coupon.
Target Student Discount Eligible Items For Your Dorm
Target student discounts can make shopping more affordable whether you plan to get supplies for your office or things you need at home.
Please note that the student discount is eligible for one-time use only. Therefore, you should list everything you need so there is no missing out on anything! Here are a few items you should consider:
Appliances
Bedding
Clothing
Decor
Groceries
Dorm bath essentials
Electronics
Kitchen and dining
School supplies
Storage
Items That Are Not Eligible For Student Discount At Target
Buy one, get one free item
Items that have 50% off
Black Friday sales
Clearance items
Cyber Monday deals
Liquidation items
Other Stores That Offer Similar Student Discounts
Walmart offers 50% off to students on all eligible purchases.
Marshalls also has a student discount which gives up to 20% off.
Sam's Club has ongoing student discounts too.
Hacks! How To Pair Different Deals For Maximum Discounts
Tips! Other Ways To Save At Target
Target definitely watches out for its customers. That is why the store has multiple offerings in stock that can help you save money as you shop. Some of the fool-proof ideas you can try are:
Keep tabs on available Target coupons. These are great tools for scoring considerable discounts. You can save up to 10% on cleaning and laundry products with the code CLEAN10.
See what type of discounts you can pair. In addition to a student discount, Target also offers a 20% discount to teachers.
Follow Target updates on social media such as FaceBook, Instagram, or Twitter.
Key Takeaways
Target discounts for college students work online and in-store. They can avail up to 20% off all eligible purchases.
Students must first verify their eligibility status by visiting Target's official website and sharing their name, birthdate, and proof of enrollment.
Walmart, Sam's Club, and Marshalls are other retailers offering similar discounts.
Frequently Asked Questions (FAQs)
Is the Target student discount offer valid on everything?
There are only a few exceptional items to which the discount does not apply. In any case, it is best to check with store representatives during the customer service desk hours to confirm that your products are at discounted prices.
Do students need to verify their eligibility status every year?
Students must re-verify their status every year since the discount does not apply to those who have graduated.
Does Target student discount apply to college students and high school students?
The student discount applies to College students (community and junior) only. Target may make due changes in the future, but so far, high-school students cannot use the discount.
Can I use my student discount with other promotions?
Target allows customers to combine their student discounts with ongoing sales like discounts given to RedCard-holders. However, you may be unable to use it with promo codes.
Can I use my student discount multiple times?
The number of times that you can use a student discount offer depends on the particular retailer, online store, or restaurant where you are. For example, Target only allows buyers to use the discount once.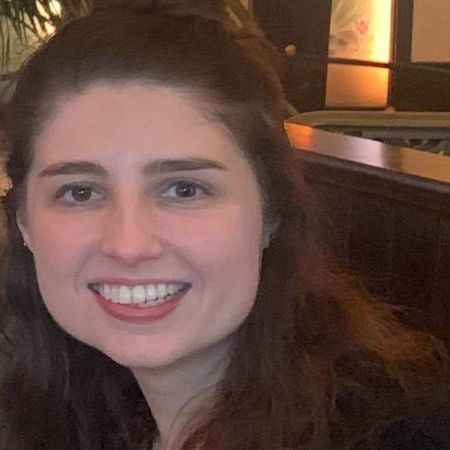 Ashley G. Anderson has than a decade of experience in business strategy and retail industry. She is an expert on the U.S. and world economies. She served as president of World Money Watch, where she shared her expertise on U.S. and world economies, as well as retail industry.