Let's talk about a place where you will go for a cheap coffee mug and come out with a cart full of random thing: Target Dollar Spot! With stock coming in everyday, you may never know what you will find but one thing is for sure: everything is super affordable here!
Quick Summary
You can find the Dollar Spot section at the all the physical stores where selected items are available on cheap prices throughout the year. The inventory is restocked daily and there are seasonal clearance sales as well where you can avail of discounts ranging from 50% to 90%. Majority of the items are priced under $5! However, the facility is not available at Target.com.
Is Target Dollar Spot 2023 Restocked Every Day?
Target does restock the section, or the Bullseye's Playground, on daily basis so you should check it regularly to find new items. There are also seasonal additions, items added on holidays and major discounts given off certain items from time to time.
Although the stock is refreshed every day, Target introduces promotional discounts during seasonal changes when it has to clear out items. Therefore, you may be able to avail of significant deals like 50% off for most products.
In fact, some customers have pointed out that when the clearance sale is started due to changing seasons, discounts on marked items can reach up to 90%!
Is Everything Really For $1 Here?
Items in Dollar Spot range from $1 to $5 so you can't expect to find everything under 1 dollar here.
There is a good piece of news though. Since some items are priced as high as $5, you will find good-quality stock here that is worth the money. Imagine getting kitchen supplies and fancy decoration items in prices this low. Definitely a catch, right?
When Does Target Dollar Spot Clearance Happens?
The clearance sales happens seasonally when the stores needs to clear out items and refresh the stock.
Target offers discounts from 50% to even 90% when the clearance sale takes place. You should keep a check regularly to purchase the items at the right time at Target!
What Can I Expect To Find at Dollar Spot?
Bedding items
Candles
Ceramic pottery
Coffee mugs
Educational and learning items
Electronics
Faux plants
Home decoration items
Kids activity items
Party supplies
Textiles
Toys
Utensil sets
Where Will I Find the Dollar Spot Section at Target?
The Spot is located in front of every Target store.
You will notice that the store has maintained a set protocol when it comes to Dollar Spot location. It is often found near the guest services counter next to the entrance.
What Happened To Target Dollar Spot Online?
Target has discontinued spot deals online. You can only shop for these items in Target stores.
The change was made on Halloween 2022 when customers could no longer spot the section at Target online. Now searching for similar queries only pop up random results of all sort of items and their price ranges.
Is Target Dollar Spot on App?
You will not be able to find the Dollar Spot on the Target App. The section is available in stores only.
The app may show you many of the past items that you can find at your local Target store. It can help you identify what you want to buy too but the actual purchase needs to be in stores.
What Does Target Do With Items That Don't Sell?
Give 50% off: If there are at items that don't sell, Target will mark down the price by 50% for potential buyers. A Target employee shared of Target Dollar Spot reddit thread that the store marks the item with label "X color dot is 50% off".
Send to Target salvage store: Target Salvage stores are hosted by many prominent organizations including Tuesday Morning, Goodwill, Falling Prices, and the Salvation Army. Target often sends the items to these stores where you can purchase them on quite big discounts.
Key Takeaways
Items in Dollar Spot range from $1 to $5 and with clearance sale you will find products on up to 90% discounts.
You will not be able to find the Dollar Spot on the Target App or online. The section is available in stores only.
Frequently Asked Questions (FAQs)
Is Target Dollar Spot better than Dollar Tree?
The Dollar Spot at Target definitely has more variety and quality as compared to Dollar Tree but the price here can range up to $5 whereas Dollar Tree sells every item under $1.25.
Is the Dollar Spot at Target a good place for eBay resellers?
eBay resellers often shop at Dollar Spot but what they find here can vary every season and every year.
Why is Target Dollar Spot not online?
Although the Dollar Spot used to be available online, it was discontinued in the year 2022 for reasons not known. You can still find this section at Target stores.
Is decoration at Target Dollar Spot valentines 2023 available?
The Dollar Spot is offering valentines decorations, spring décor, and much more in the year 2023. You will find themed items here including cards and clothing at great prices.
Is there a Target $5 dollar section?
It has range of deals where the prices of the items are only between $1 to $5. It is typically located in the front of the stores.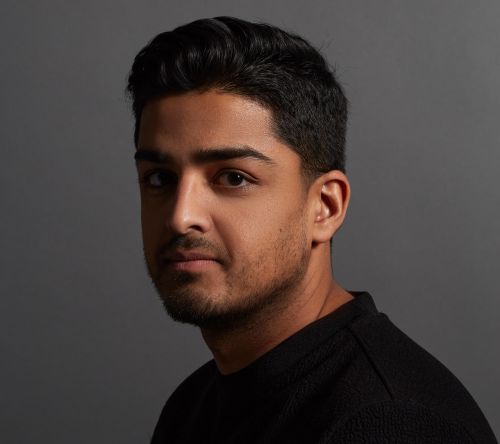 Ali Anees is a professional brand marketer focused on enhancing customer experiences. His focus is on conducting all-rounded research on U.S. retailers and services to provide updated information for our consumers.
He has a background in strategizing and developing marketing tactics for large Consumer Packaged Goods organizations. His understanding of the industry is beneficial when it comes to finding detailed and accurate information for our consumers.