TV purchases are expensive, and it can be disheartening if what you buy fails to meet your expectations; this is where you can use the Target TV return policy! I will discuss in more detail the ins and outs of the procedure so you can make the next purchase with more confidence.
Quick Summary
Target accepts electronics returns, including TV, within 30 days of the purchase. The TV must be unopen, unused, and not damaged. You can qualify for a full refund with the receipt, and Target may only offer a partial refund or merchandise store card if you cannot share the ticket or any other proof of purchase.
Do You Have 90 Days To Return a TV To Target?
Although Target gives a 90-day return window for most items, electronics, and entertainment items are an exception. Therefore, TV sets must be returned within 30 days of the purchase, along with the receipt and original box. 
Television sets come under Target's electronics section, so Target's electronic return policy applies here. You can return it within 30 days of the purchase and Target RedCard holders have additional 30 days, in total 60 days, to make the Return.
Larger TVs also qualify for pickup by Target if the Return is accepted. The store will send someone to pick up the TV from your house and bring it to the closest store.
What Will Happen If I Return TV To Target After 90 Days?
You have 30 days to return a TV to Target. Therefore, if you cross the 90-day window as well, it is highly unlike that the store will accept the Return and provide you with a refund.
Target RedCard holders may have better luck in this situation as they are given additional 30 days to make the Return, i.e., 60 days for TVs and other electronics. To learn more, you can read about Target's return policy for RedCard holders online.
Moreover, TV from the Target gift registry can be returned within a full year of purchase. So, if you got it as a gift, you can quickly process the return/exchange even if you have exceeded 90 days from the purchase date.
Is Target TV Return Policy the Same For In-Store and Online Purchases?
You must take the TV to the store along with the receipt, packing slips, Return barcode, etc., to claim a refund or exchange.
For in-store returns, visit the guest service counter near the front door and registers.
Explain to them why you want to return the item. You can also request to speak to the manager if need be.
The Refund is issued immediately if the Return is accepted. However, the process may take longer if you do not meet specific requirements. Furthermore, returns must have the receipt to get a full refund. In this case, the Target store will provide you with a gift or merchandise card.
The product has to be sent back via mail for online returns. You can initiate the process through the website following the listed instructions. Online purchases can also be returned through the Target app.
Look at your purchase history and select the item you want to return. Then generate a return barcode for it.
It would help if you took this barcode to the nearest Target store to process the Return.
Remember that the barcodes are only valid for a day, so you must act accordingly.
Does Target Take Back TV Without Receipt?
Target policy clearly states that items that do not have the receipt may be denied Return or Refund. However, customers are given flexibility if they can provide another proof of purchase, and the item is in original condition.
Target return policy with receipt is straightforward, but things can get complicated if you cannot produce proof of purchase. There are a few things you can do to make this work.
Look for an alternative proof of purchase, such as a packing slip or return barcode that you can generate via Target mobile app.
Take the proof to your nearest Target store and reach the guest service counter.
Discuss the matter with the employee. You can explain why the receipt is missing and share further information, such as the purchase date.
If you are lucky and the Return is accepted without the receipt, the store will give you a merchandise card as a refund. Otherwise, customers get a full refund to the original payment method with the pass.
You must return the TV you bought at Target.com and do not have the receipt now. In this case, you must head straight to the official website.
Here tap on the Online option from the top menu and select Orders. Then tap on Purchases and choose Return.
Select Refund in the next window and wait for the site to generate a return barcode.
Take the barcode to your local Target store to get the Refund.
You can send in the item via mail. Target provides a free return mailing label whenever a buyer wishes to return an item through this method.
What Is Target TV Return Policy Without Box?
Target only takes back the TV with a box. The store emphasizes that the return policy only applies to unused, unopened items. However, there are some exceptional cases.
The customer opened the box to find a defective or damaged TV.
You clearly explain why the item was opened and why the package is missing.
Can You Return a Broken TV To Target?
Target will not take back broken TV if the damage is due to your carelessness. Otherwise, customers can return defective/damaged TVs and get a full refund within 30 days.
Target has shared in detail the return policy for damaged/defective items. It states that you can return a damaged TV if it is delivered due to the store's negligence. Follow the steps as discussed for in-store or online returns above.
However, if the TV is damaged during installation or underuse, the store will not accept the Return or provide a refund.
Will Target Take Back TV If I Have Used It?
Target may not take back TV sets that are used or opened. Nonetheless, store managers may be flexible.
The target return policy for opened items states that you can not return a TV if the box is opened. However, customers have been able to return used electronics in the past. You can always call the customer care center at Target to discuss the matter and see if they can cooperate.
What Is Target Return Policy For TV At Different Stores?
You can return a Target item to any store regardless of where you purchased it as long as it is unopened and you have the receipt. You can also return items purchased on Target.com to any Target store using the token.
There are always certain exceptions to this rule. For example, some products can only be returned to the store, and you can't mail them back. In this case, having the receipt and the return barcode from the Target app is essential.
It is worth noting that Target will not accept the Return if you purchased it at a store in another county.
Surprise! Do TVs Have Extended Return Policy At Target During Holiday?
Yes, Target has an extended return policy for electronics and entertainment items during the holidays, which begins on December 26th.
The policy is relatively straightforward. Any TV you purchased between October 1st to December 26th can be returned from December 26th to January 24th, given that it is not damaged. Seems like this is the best time for you should be shopping at Target!
Key Takeaways
You can return a TV at Target within 30 days of the purchase if it is unused, unopened, and not damaged.
The store also takes back the TV without receipt as long as it is in original condition.
You can return electronics beyond the given window during an extended holiday.
Frequently Asked Questions (FAQs)
Does Target accept TV returns without a receipt?
Target will only accept the Return with proof of purchase. Even if you qualify for the Return, Target will only give a refund through a merchandise return card.
What is the maximum number of times that Target gives in a Refund?
If you visit a Target store for multiple returns, it may flag you for fraudulent activities. Officially, Target has listed that it will allow a customer to make $150 worth of returns without a receipt in one year.
What will Target do with a returned TV?
If it is in its original condition and with the box intact, Target will resell it. The store, however, also has the reputation of donating, recycling, or disposing of other items if they are damaged or broken.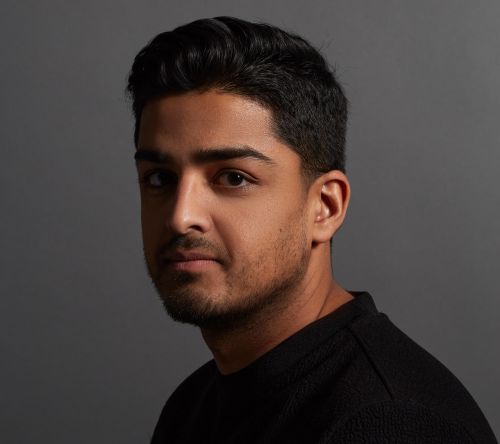 Ali Anees is a professional brand marketer focused on enhancing customer experiences. His focus is on conducting all-rounded research on U.S. retailers and services to provide updated information for our consumers.
He has a background in strategizing and developing marketing tactics for large Consumer Packaged Goods organizations. His understanding of the industry is beneficial when it comes to finding detailed and accurate information for our consumers.