While standing in line at the Walmart Money Center to cash a money order I received as payment for a freelance project, I wondered: Does Walmart cash Western Union money orders? I doubtfully approached a Walmart associate to get more information on cashing Western Union money orders at Walmart. Luckily, the process is pretty straightforward. If you aren't aware of this convenient service, I will walk you through everything about cashing money orders at Walmart.
Quick Summary
On May 14th, 2021, Western Union and Walmart partnered to allow shoppers to send and receive money conveniently across domestic and international locations. This financial service can be availed at Walmart's Money Center, typically inside the store. For added convenience, Walmart will charge around $4-8 when cashing a money order. Western Union money orders do not expire, meaning they can be cashed or refunded if unused. Read on to find insightful details.
Can I Cash Western Union Money Order At Walmart?
Yes, you can cash Western Union money orders at Walmart. Previously, Walmart didn't collaborate with Western Union as it depended on its financial services. The retail giant introduced this service in 2021, along with its financial services.
Consequently, people can conveniently cash their orders at a reliable and accessible spot.
Customers can cash their Western Union money orders at Walmart Money Center. In addition, Walmart introduced money transfer services in approximately 5000 store locations across the US.
You can enjoy these services and quickly send and receive money through any participating Walmart store.
Steps to Cash Western Union Money Orders at Walmart
Cashing a Western Union money order at Walmart is a straightforward process. To efficiently complete the transaction, you can follow the steps below:
Proceed to any Walmart store that has a Money Center.
Take your money order to the store. Also, ensure you carry a valid ID such as a driver's license, passport, or state ID. This step is crucial to verify your identity and prevent fraud.
Inform the associate at the desk that you want to cash a money order.
Walmart charges a nominal fee for cashing Western Union money orders. Please inquire about the cost and pay it before making the transaction.
After that, the associate will guide you through the process.
Remember that you cannot cash money orders online at Walmart due to the transaction's nature.
How to Send Money Orders from Walmart?
Apart from cashing Western Union money orders, Walmart also provides the option to send money orders. This service is ideal for individuals who need to send money securely and cannot access traditional banking methods.
You must locate a store's Money Center to send money orders through Walmart. After approaching the desk, you can request the associate to give you a money order form.
It is essential to be mindful of the details you add to the record. Any mistake is difficult to rectify after the form is issued. You must complete the information by providing details like your full name, address, and account number. After completing the forms, give them back to the associate.
Pay any fee pertinent to the transaction, which will also vary based on the transfer amount and location. Make sure you receive a form for your refund check. You must keep the receipts safe as proof of purchase and track the order if necessary. It is best to see if the nearby Walmart location offers a 5% discount on regular rates.
Walmart Charges for Western Union
Customers will be charged a nominal fee when utilizing Money Center services at Walmart. For customers who want to cash a money order through Western Union at Walmart, the store will charge $4 to $8.
These charges are contingent upon the amount of the money order. Typically, you will be charged around $4 when cashing a money order that is less than $1000. If you use Walmart to transfer money, the charges are generally $1.
Do Western Union Money Orders Expire?
Western Union money orders cannot expire and can be cashed at any point.
However, in some states, a non-refundable service is charged and deducted from the principal amount if you do not cash it between 1 to 3 years. To avoid these deductions, it is advised to cash a money order in a timely fashion.
Do I Need ID To Cash or Buy Money Orders At Walmart?
You will need a valid government-issued photo ID to cash or purchase a money order at Walmart. This is a standard requirement to verify your identity and prevent fraudulent activities. It is particularly true when you intend to buy a money order worth $1000 or more.
Remember that the US Postal Service only permits $1000 money orders. Even though customers can still send more money if they wish, it is imperative to show a valid ID. This step proves your identity and signifies your right to send or receive these funds.
Some Walmart locations might be more picky and relaxed with the rules when cashing a small amount. However, keeping your ID handy would be a wise decision if your money order has a large amount. The most accessible ID to provide as proof is your driver's license.
Will Walmart Refund My Money Order?
Did the sender decide to use a digital method of payment? Are they planning on sending a different amount? A price change would require you to purchase a new money order with a higher value. Whatever the reason, there will come a time when you may not need the money order.
If you no longer need the money order you purchased the retail giant allows customers to get a refund at Walmart. BUT: you will need to have a receipt. It is crucial that the ticket you present is undamaged and is legible enough to state important information, such as the amount you purchased.
It is best to keep the receipt away from any potential accidents. For example, avoid the ticket getting washed with your laundry or accidentally spilling tea on it.
The chances of getting a refund on the money order will decrease unless the Walmart associate can read it. The store gives a refund through whatever means is preferred: cash or load into your debit card, through PayPal, etc.
Should I Keep The Receipt From Money Order Purchase At Walmart?
When you buy a money order from Walmart, the associate will ALWAYS provide a receipt for it. You should keep this receipt in a safe place and away from accidents.
It is an essential step for a contingency plan where you might need to refund the money order. Typically, money orders do not expire, so that a refund may be required.
Moreover, the receipt serves as proof of purchase and contains vital information, such as the money order number, amount, and date of purchase. If any issues or inquiries arise in the future, having the receipt will facilitate the process of resolving them. The receipt for your money order will also be helpful while doing your taxes.
No one would want to hold on to the receipt forever. You can discard the token after you receive confirmation that it has been cashed. It is safe to throw the receipt once the transaction is complete. Ensure that you block out important information before throwing it or shredding the receipt, given that it has confidential information.
How to Check Money Order Status at Walmart?
Walmart allows its customers to check the status of money orders. If you want to check a money order's status, there are two ways to do it at Walmart.
You can call Walmart's customer service line at 1-800-542-3590 or visit the MoneyGram website. When you reach the customer service number, this automated line will connect you to a robot to enquire about the needed information.
Generally, you must provide the amount of money order and its number. Having a receipt is handy as it gives both information pieces.
Secondly, you can check the money order status through the MoneyGram website. Similarly, you will require a money order number and the amount you bought. This status will tell you whether or not the money order has been cashed.
Does Walmart Do Western Union Pick Up?
Yes, Walmart also offers Western Union pick-up services.
Suppose someone has sent you money through Western Union. In that case, you can visit a Walmart store with a Money Center and pick up the funds by providing the necessary details and identification mentioned by Western Union.
Remember that money transfers are only accessible for 90 days. You will need to pick up the money within this period. However, if you cannot do so, contact Walmart's Customer Care. They will renew the money transfer, making it available for the payout.
What to Do If Someone Steals My Money Order?
When transferring money to your friends and family, your safest bet is a money order. But it is easy to lose a piece of paper or for someone to steal it.
Even though a stolen money order might concern you, it is essential to understand that money orders cannot be cashed without an ID. In most cases, ONLY the recipient can cash the money order.
However, it would help if you immediately protected your funds and reported that the money order was stolen. It is best to inform MoneyGram and Walmart.
Visit the MoneyGram website and fill out a claim. You have to protect the money that you used to pay at Walmart. At this point, a customer service agent will guide you on the next steps. You can also opt for a refund if you have a receipt.
Is Money Order Better Than Using a Check?
The use of money orders is restricted, given the emergence of numerous digital payment and money transfer methods. Naturally, there are pros and cons of using each of these methods.
Money orders are advantageous when you don't want to carry much cash. A money order will replace cash with a small piece of paper, which is much easier to maintain. This is a safer method and is lightweight.
In addition, money orders can be easily placed in an envelope without being obvious. On the contrary, keeping a lot of cash in an envelope makes it obvious.
Money orders are often preferred when you need to make a secure payment but need a checking account or prefer not to use one. Moreover, only the recipient can cash a money order, which makes it a safer option.
Unlike personal checks that Walmart cash, money orders do not contain sensitive bank account information, making them a safer option for certain transactions. If it is stolen, a thief won't be able to cash a money order. Refunds are only possible if you have a receipt.
Hack! The Best Time to Cash a Money Order at Walmart
Walmart and Western Union services are not accessible on their website, so you must visit a physical store. Typically, the Money Center at the store has the exact timings. Money order services at Walmart are available from 8 am to 8 pm from Monday to Saturday. You can avail yourself of this service from 10 am to 6 pm on Sundays after which Walmart may stop cashing checks or money orders.
In short, if the Money Center desk at Walmart is open, you can cash a money order. Even though the exact timings may vary between different stores across the country, it is best to consider visiting during non-peak hours to minimize waiting time. Weekdays and early mornings are generally less crowded, allowing quicker transactions.
Key Takeaways
Walmart does cash Western Union money orders and it is convenient for customers looking for a reliable financial service provider.
Carrying a valid government-issued ID is crucial when cashing or purchasing money orders at Walmart. You should also keep the receipt from your money order purchase for future reference and potential refunds.
Money orders are a safe option even if they are stolen, as they can only be cashed through the recipient, who needs to provide a photo ID.
Frequently Asked Questions (FAQs)
Where can I cash Western Union money orders?
You can cash Western Union money orders at various locations. Walgreens, Walmart, and other grocery stores offer this convenient money-transferring service. Moreover, you can also cash the money order at a bank.
Does Walmart transfer money through Western Union?
Yes, Walmart offers money transfer services through Western Union, allowing you to send and receive funds domestically and internationally. It is a convenient service as Walmart has a wide spread of stores across the US. Walmart has more working hours than a bank, so that customers can use this facility.
Can I deposit Western Union money order online?
Generally, you cannot deposit a Western Union money order online because of safety concerns. Secondly, money orders are usually physical documents that must be cashed or deposited in person. However, the policies and services vary from one location to the other. If your bank allows money order deposits, it is possible to get it deposited online.
People Also Asked
What to do if I no longer need the money order I purchased at Walmart?
You may be eligible for a refund if you no longer need the money order. However, you will need to have your receipt (undamaged) to get a refund for the money order. So be cautious and avoid accidents like dipping the receipt in your coffee or sauce. After requesting a refund, the associate at the Money Center will give you the refund in the means you prefer. Typically, these refunds are made as cash payments.
Does Walmart send money orders outside of the US?
Yes, Walmart offers international money orders through its partnership with Western Union. It enables customers to send money to various countries around the world. However, there are certain conditions that you should be aware of. Two of the biggest concerns are currency exchanges and whether the recipient's financial services allow deposits from MoneyGram.
Who cashes Western Union money orders near me?
Besides Walmart, Western Union money orders can be cashed at nearby banks and retailers like Walgreens. Moreover, you can also check out credit unions and check-cashing stores if they offer this service. To ensure the best option, it is best to compare the fees and policies of different service providers near you.
Where can I cash a Western Union money order online?
Cashing a Western Union money order online is generally not possible. However, you can receive funds directly in your bank account. The sender must choose "Bank Account" when arranging a money transfer. In addition, the receiver must give the sender all necessary details, such as ABA routing number, address, city, account number, and phone number, to cash a money order online.
Where can I cash a Western Union money order for free?
To cash a Western Union money order for free, you must visit the credit union or the local bank where you have an account. Banks and retailers where a customer does not have an account are likely to charge a fee for offering easier access.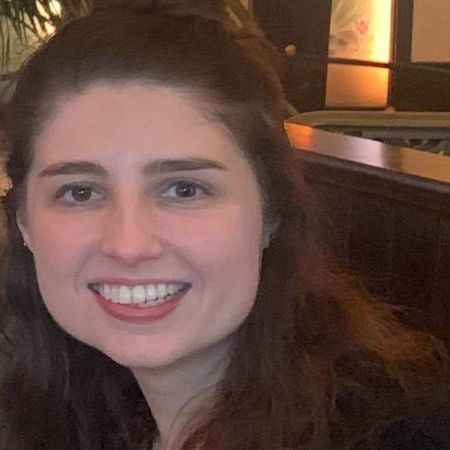 Ashley G. Anderson has than a decade of experience in business strategy and retail industry. She is an expert on the U.S. and world economies. She served as president of World Money Watch, where she shared her expertise on U.S. and world economies, as well as retail industry.