I always thought I would have to get in long lines at the bank to send a money order. Little did I know there was no need to look further than my local Walmart store. Yes, if you have been wondering if Walmart does money orders, here are the details (and benefits!) you must read about!
Quick Summary
You can avail of money order services at Walmart. Buy a money order at any Walmart retail store around the U.S. and send up to $1,000 with only a fee of 70 cents without any hassle. You can also cash your money order there for just 88 cents. Along with that, Walmart Money Centre provides you with a wide range of financial services, such as bill payments, cashing your checks, and money transfers. Come, let's dive into more details below.
Does Walmart Do Money Orders? (2023)
Of course, Walmart offers money order services to its customers. These money-order services are available at all Walmart stores across the U.S.
You must go there and avail of the money order services by seeking assistance from the Walmart Customer Service Desk or its Money Centre.
If Walmart store happens to be far off, do consider reading about whether does Publix do money orders or not, to learn about alternatives that you can try instead.
Can I Buy a Money Order At Walmart For Just $1?
I have to say no! The fees for Walmart's money order vary depending upon the amount of your money order.
It is $0.88 for money orders up to $1 000. And if the money orders range between $1,000 to $5 000, then the fee would be around $1.64. It would help if you also remember that each state has its terms and conditions, so that the cost may vary from state to state.
Payment Options For Walmart Money Orders
Walmart does not accept Credits Cards and Checks to pay for your money orders. You can only use cash or a PIN-based debit card to pay for your money orders at Walmart.
This is as good as some physical cash once you get your Walmart money order. Also, to avoid any issues in the process, Walmart suggests you appropriately fill in all the required credentials like your name, recipient name, and other fields as soon as you buy it.
Steps To Buy Money Order At Walmart
Buying a money order at Walmart is just so handy. Just follow the steps below, and you will have your money order available.
Visit any Walmart store and head to the MoneyCenter available at the front of the store. You can also use the Walmart app to locate the nearest MoneyCenter.
Fill out the money order with credentials like the recipient's name, your name, and your address. Make sure you are entering accurate information before going to the next step.
Now you must pay for the money order using cash or a debit card, or you can use a Walmart MoneyCard.
The receipt is a prerequisite to tracking or canceling your money order. So it would be best to keep it safe until the recipient cashes your money order.
Can I Cash a Money Order At Walmart?
You can cash the money orders at Walmart, which you have bought from them. But there would be a fee, though.
The fee for cashing money orders up to $1 000 is $4, but you must pay $8 if the money orders range between $1 000 to $5 0000—the list of money orders that Walmart will cash is given below.
Government checks.
Cashier's checks.
MoneyGram money orders.
Tax checks.
Payroll checks.
Insurance settlement checks.
Two-part personal checks.
401 (k) checks.
Retirement distribution checks.
How To Check Money Order Status At Walmart?
Visit the Money Centre or Customer Service Desk at any Walmart retail store.
Give the money order number and amount to the Walmart associate available there for your assistance.
And then, the associate will tell you the status of your money order, including the confirmation that it has been cashed.
Can I Cash/Purchase Money Order At Walmart Without ID?
Unfortunately, you cannot cash or purchase a money order without an I.D. at any Walmart location.
Walmart requires you to present a valid government-issued form of identification. Military ID, passport, or driving license are acceptable forms of I.D. at Walmart. So always remember to take one with you.
Money Order Limits At Walmart
Specific limits are set on the number of money orders customers can buy at Walmart. You can avail of one money order with a maximum worth of $1, 000 and the daily cash limit would be $3 000.
So, if you need to do a transaction of more than 3 000, you must choose another payment method or buy multiple money orders.
Steps To Track a Money Order From Walmart
Go to the MoneyGram website and click the "Track a Transfer" button.
After that, enter the reference number present in the money order purchase tab and the amount of the money order you purchased. You would also be required to enter your last name.
Then the MoneyGram website will show you the status of the money order. You can also track your money order by calling the MoneyGram automated helpline at 1-800-542-3590. You can also visit any nearby Walmart store to track your money order.
Does Walmart Give Refunds For Money Orders?
Walmart does refund the money orders, so there is no need to fret. You must fill out a MoneyGram Money Order Refund Request form and send it to MoneyGram International to get a refund of your money order.
But there would be a processing fee of $15, and you must include it along with the money order receipt. You should contact the recipient and request a refund if your money order has been cashed. So, keep all these terms in mind when thinking of a refund.
Is The Receipt For Walmart Money Order Useful?
Undoubtedly, a Walmart money order receipt is an important document to keep. It is used as evidence of payment and for money order tracking. A ticket will be provided to you when you buy a money order. If you ever need a refund, you must have this receipt. Keeping the token is a smart move. When filing your taxes, you may also utilize the pass to document your expenses from your pocket.
However, before discarding your receipt, you must wait until the recipient has cashed the money order if you don't want to keep it forever. You can safely throw away your ticket when the transaction is completed and they have received payment.
It is advised to shred and block out the information on the receipt before discarding it because it contains important details. If not, consider saving your tickets for your records and keeping them in a safe spot to save them.
Walmart Money Center Services
In addition to money orders, Walmart's Money Center offers various financial services. You can pay your bills, cash the checks, and transfer money there.
These services are available at selected Walmart locations, and some fees may be imposed, which will vary from site to site as per the terms and conditions.
Walmart Money Center also offers credit cards, Bluebird cards, and Walmart money cards.
You can perform money transfers here utilizing MoneyGram money order, check to cash, and bill payment facilities.
Walmart also entertains money transfers via Western Union and Walmart2Walmart transactions.
Where Can I Find Money Orders Near Me?
If you are looking for a place to purchase a money order other than Walmart, many options are available. You can buy money orders at most banks, check cashing stores, and post offices.
Fees levied for money orders may vary from location to location, so be sure to check with the provider available there before making your purchase.
Money Order vs. Check: Which One Is Better?
Money orders and checks are the most used payment methods, but these two have some critical differences. Talking about money orders, they are a safer and more secure option to transact your money because they are prepaid and cannot bounce like a check.
Also, you can purchase money orders with cash, while checks require a bank account. But overall, reviews can be more convenient for recurring payments and are accepted at more retailers.
How Do Money Orders Work?
Money orders are a prepaid form of payment, meaning the money is paid upfront. So, when you buy a money order, you fill out the recipient's name and address on the form and pay the money order amount along with any fees, if applicable.
After that, the recipient can cash the money order at a location that accepts money orders or their bank.
Key Takeaways
Walmart offers money order services through its partnership with MoneyGram. You can buy money orders at any Walmart location for a fee, which varies by the amount of money ordered and the state from where you are doing the transaction.
Walmart also requires you to present a valid government-issued I.D. to purchase or cash a money order.
Apart from that, It also offers other financial services through its Money Center, such as bill payments, check cashing, and money transfers.
Frequently Asked Questions (FAQs)
What to do with a money order from Walmart that I no longer need?
If you have a money order from Walmart that you no longer need, you can either return it to Walmart for a refund or cash it. But Walmart charges you a fee for refunds, so make sure you weigh the cost against the worth of the money order.
Does money order from Walmart work outside the U.S.?
You can use these money orders from Walmart outside of the United States. However, there would be some fees and exchange rates that may apply, which you have to take into consideration.
What should I do if someone steals my Walmart money order?
If your Walmart money order gets stolen, unfortunately, you should report it to Walmart right there immediately. Walmart would place a stop payment on the money order and then issue a refund with some fee. Moreover, you should also report this theft to your local law enforcement agency or police to avoid this kind of thing in the future.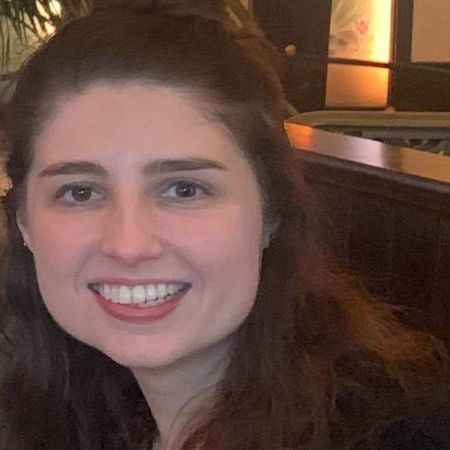 Ashley G. Anderson has than a decade of experience in business strategy and retail industry. She is an expert on the U.S. and world economies. She served as president of World Money Watch, where she shared her expertise on U.S. and world economies, as well as retail industry.