I'm always looking for ways to lower the cost of car maintenance, so I was happy to learn that Walmart provides oil changes for just a fraction of what an average auto repair shop would cost. I took the decision and gave it a shot! The pricing was terrific, and the procedure was easy and quick. Now let me walk you through how does Walmart oil change work and provide tips for cutting the cost even more.
Quick Summary
Walmart provides oil changes for a majority of car makes and models. Given the make and model of your vehicle, the price of an oil change at Walmart varies, but it's usually less expensive than getting one at a regular auto repair shop. Walmart generally does oil changes in 30 minutes or faster. In addition, Walmart offers other auto maintenance services such as brake inspections and tire rotations. Walmart oil change coupons can help you save some bucks on your oil change.
How Can I Get An Oil Change At Walmart
It would help if you found a Walmart store with an auto care center to get an oil change there. There are around 4,700 Walmart stores in the US, yet only about 2,500 have vehicle care centers.
You can use the store locator tool accessible through Walmart's official website to determine whether the nearby store includes an auto care center.
Having an oil change at Walmart does not require making an appointment. Stop by a Walmart auto care center immediately, then park your car in the adequate servicing area.
You need to notify the service desk staff of your visit along with the services you want, considering that earlier vehicles might be waiting for the services.
First-come, first-served policy operates at Walmart's auto service centers. Sometimes there could be a lot of congestion in the service area, requiring you to postpone your car's maintenance.
I suggest you schedule an appointment beforehand for your expected visit. I always book an appointment, just in case.
You may schedule one by calling a Walmart auto care center before your visit, visiting in person, or through the online booking tool. This approach ensures you have your oil changed at the appointed time.
Usually, the oil change practice takes 30 minutes to an hour. While you wait for the servicing on your car to be completed, you can look into other options for in-store shopping within this period. The workers at the service center will call you to let you know once the work on your car is done.
Do I Need Walmart Oil Change Appointment?
Even though nearly all Walmart Auto Care Centers encourage walk-ins, they need more customer space. Also, walk-in clients are served based on the first-come-first-served law, giving those with appointment preference.
If service bays are readily available when you visit during off-peak hours, this scenario should not be an issue. There might be a wait during peak hours before service is provided.
Walmart appointment scheduling is the best course to avoid any waiting or the risk of declining service due to overflowing appointments.
There are many ways to book an appointment for a Walmart oil change, from face-to-face scheduling to contacting a nearby Auto Care Centre. However, using Walmart's website for scheduling a meeting would be the best option with internet access.
You can go to Walmart.com and search for the "services" tab in the upper left corner.
The Auto Care Centre section redirects to a different page when you tap on it.
The "get started" option can locate a nearby store.
Making an appointment online becomes easy after giving your zip code and picking your store of choice. This strategy also works well for finding the store's Auto Center contact information, which can sometimes be challenging to discover.
How Much Is Walmart Oil Change?
The DIY method may be messy and comes with a risk of damage to the engine due to oil overfilling due to the lack of sufficient expertise. Walmart provides oil changes at a lower cost than the national average.
Standard Oil: This service offers critical engine-level maintenance in line with industry performance standards. It encompasses every aspect of the Pit Service, including fluid checks and vacuum. While some sites have quoted an amount of $29.88, the official Walmart website says drivers should budget $32.88.
Pit Crew Service: It includes up to 5 quarts of regular oil, a new oil filter, chassis lubrication when required, tire pressure surveillance, and battery performance check. Walmart's website validates the price to be $22.88, while some references cite the price of $19.88.
High-Mileage Oil Change: Designed for vehicles with more than 75,000 miles, this service minimizes oil leaks and burn-off while prolonging engine life. It covers all aspects of the Pit Service and introduces "Lube and Services."
Walmart's official website shows a price of $42.88, while other reports the cost at $35.88.
Synthetic Oil Change: This complete service uses synthetic oil with specific additives for optimal efficiency. It offers the highest level of engine protection and incorporates all Pit Service capabilities in addition to "Lube and Services."
However, Walmart's website reports the price at $52.88, while figures from certain websites put it at $49.88.
Semi-Synthetic Oil Change: Designed to meet Dexos and new automobile criteria, this service provides more protection than regular oil. Like the Pit Service, it includes "Lube and Services."
Walmart's establishes the price as $42.88, even though a few sources suggest a cost of $39.88.
Services and Lubricants: This all-inclusive service includes up to 5 quarts of conventional oil, a new oil filter, any necessary chassis lubrication, inside vacuuming, and windshield cleaning.
Moreover, they check the fluid levels in the transmission, washers, power steering, and differential. Further, the air filter, wiper blades, lighting, and battery performance are all thoroughly examined and dealt with.
Semi-synthetic, high-mileage, and synthetic oil change services are included in this bundle at no extra charge.
Why Is Walmart Oil Change Cheaper Than Others?
Walmart Auto Care Centers feature a variety of services at just a percentage of the price of other service facilities.
Your selected service plan will decide how much your oil change will cost. Before picking an oil change package from Walmart, customers should carefully review each one's conditions and terms.
The following factors reflect the fact that an engine oil change at Walmart is less affordable than at other auto repair establishments:
Unskilled Labor: Walmart technicians have only a portion of mechanic licenses to provide such low costs. Instead, they receive special training for the particular services they provide. Even though they still need complete licensure, this shouldn't impact how well they deliver services.
The mechanics at Walmart's vehicle repair shops are regular workers who received specialized training for these service duties. Their pay, below that of trained workers, helps keep costs down.
Cost-effective Supplies: Walmart buys oil straight from suppliers for a substantial discount over competitors. In contrast to its competitors, Walmart pays considerably less for its oil. As a result, they might pass monetary savings to customers and cut pricing. Walmart buys a great deal of oil directly from vendors by utilizing its national distribution network, leading to lower costs than local technicians and dealerships.
The oil quality might decline due to this cost-cutting approach and fall short of that of mechanics with qualifications. It's essential to consider this when choosing a Walmart oil change.
Efficient Time Management: Walmart's oil-change process moves along quickly and efficiently. This is why clients pay less for labor, mainly if servicing their car can be completed promptly.
Walmart Oil Change Hours
Walmart oil change hours may vary depending on the location, but most Walmart Auto Care Centers are typically open between 7 am and 7 pm.
Some locations may offer extended hours to accommodate people who work odd hours, or they may be open longer on a particular day. You can find the nearest Walmart Auto Care Center and check their hours on their website.
How Long Does an Oil Change Take At Walmart Auto Center?
An oil change at a Walmart Auto Care Center typically takes 15 to 30 minutes, depending on the center's activity level.
The prospect of idling hours in a mechanic's waiting area while your oil change is completed isn't appealing. The advantage of choosing Walmart Auto Care centers for oil changes lies in their swiftness. In the event of a delay, you can conveniently venture into the neighboring main Walmart store to utilize your time.
On average, a Walmart oil change is a speedy process spanning 15 to 30 minutes. With a prior appointment, you're likely to experience minimal wait time for completion, although walk-in clients might encounter extended delays.
While securing an oil change at Walmart without an appointment is feasible, you should anticipate a somewhat extended wait. Naturally, scheduled appointments hold precedence. Should the auto center be bustling, rescheduling for another day might be necessary.
Compared to attempting a DIY oil change, Walmart's oil change services prove markedly quicker. An oil change involves meticulously draining out the old oil and introducing the new oil, followed by a dipstick check to gauge the oil level.
While this task may appear simple, it can devolve into a messy, time-intensive endeavor if unfamiliar. The Walmart Auto Care Center team boasts the proficiency and know-how to swiftly and efficiently undertake this task.
Types of Oil Change Services That Walmart Offers
Standard Oil: This involves a conventional oil change that delivers elementary engine safeguarding and aligns with industry norms.
Pit Crew: This encompasses the installation of a fresh oil filter, applying up to five quarts of Super Tech oil, and chassis lubrication if applicable.
Synthetic Oil: This service entails a synthetic oil change fortified with specialized additives to optimize performance. It ensures peak engine protection.
High-Mileage Oil: Designed to prolong your vehicle's engine life, this oil is particularly beneficial for cars with substantial mileage (over 75,000 miles). It offers protection against leaks and burn-offs.
Semi-Synthetic Oil: This service adheres to Dexos and new vehicle specifications, providing superior safeguarding compared to standard oil.
Should I Get An Oil Change At Walmart?
Walmart is an excellent choice if you're looking for a fast and reasonable place to change your oil. The auto centers at Walmart are renowned for being among the most cost-effective and efficient solutions for everything car-related. They additionally provide free battery checks and tire pressure checks, tire rotations along with oil changes.
Customers who have used Walmart's oil change services have left many remarks. Many people who gave the oil change a good rating said they were satisfied with how well it was carried out and how economical it was.
On the other hand, poor customer service and protracted wait times are usually included in bad reviews. Below is a collection of consumer feedback on Walmart's oil change service. There are many perks to getting an oil change at Walmart:
Convenience: You can get an oil change within the parking lot of your local Walmart store, and it only takes just a little bit of time.
Speed: Walmart delivers quick services, with oil changes often taking 30 minutes or less. When you do this, you can take care of your shopping or chores as the oil change gets done.
Cost Savings: You can save as much as 20% on the price of an oil change for your car by visiting Walmart instead of another auto center.
No Appointments Required: An appointment to get an oil change at Walmart is unnecessary. They provide first-come, first-served services, so you can get there in your car any time it's convenient for you.
Can I Use Walmart Oil Change Coupons For Discounts?
Yes, you can use Walmart oil change coupons to save some bucks at Walmart Auto Care Centers when your oil is changed.
Online, you can find plenty of coupons that offer a range of discounts, including free oil changes after a specific number of transactions, a particular cash amount, or percentage discounts.
Moreover, you can check Walmart's official website for any oil change deals that might be offered at the local store. These deals might consist of bundles that include extra goods and services, the oil change, discounts on certain brands or sorts of oil, or both.
You must print out or show a coupon or special offer on your smartphone to redeem it now of purchase. When saving your coupon or transaction, carefully review the terms and conditions while following the instructions. Specific coupons or offers can have constraints, limits, or expiration dates.
Tips! How To Make an Oil Change At Walmart More Affordable?
While Walmart's competitive yet efficient oil change service remains popular, time becomes imperative for avoiding lines and inconveniences. Here are some valuable tips from my side to keep in mind:
Use Walmart Oil Change Coupons: On certain occasions, Walmart offers a range of service coupons and promotional discounts to help you save dollars on your oil change. Be sure to watch for such opportunities and take pleasure in them whenever they offer themselves.
Please avoid Peak Hours: When considering an oil change at Walmart, it is better to avoid the peak hours. Customers tend to be busier on Mondays, Fridays, or weekends as many individuals get their cars serviced on these days. Plan your oil change over a midweek or midday when activity is slower.
Review Customer Satisfaction Ratings: Doing some online research will help you figure out when changing your oil at Walmart is optimal. Online reviews and feedback surveys might shed light on potential customer service problems or inconsistencies customers may have experienced when having their oil changed at Walmart.
Key Takeaways
Walmart provides oil changes for a majority of car makes and models.
An average oil change at Walmart is more affordable than an ordinary auto repair shop.
Walmart usually completes oil changes in 30 minutes or faster.
Frequently Asked Questions (FAQs)
Can I get a free oil change at Walmart?
Complimentary oil changes are not offered at Walmart. However, based on the car, location, and the kind of oil required for your vehicle, Walmart provides oil changes at affordable rates.
What are Walmart oil change hours near me?
The opening and closing hours of Walmart auto centers differ by location. Most centers operate from 7 am to 7 pm on Monday through Friday.
Where to find an oil change near me?
You can go to 24 7 Mobile Auto-Mechanic, DriveNow Quick Lane, and Strickland Brothers 10 Minute Oil Change.
How much is Walmart's complete synthetic oil change?
Walmart costs $52.88 for a complete oil change. Since it cuts out sludge formation, increases engine performance, and lessens friction, a synthetic oil change is preferred to a regular oil change.
Does Walmart offer filters in the oil change?
The air filters are changed as part of Walmart's complimentary oil change services. Super Tech Oil filters are an in-store brand usually employed by Walmart auto repair facilities.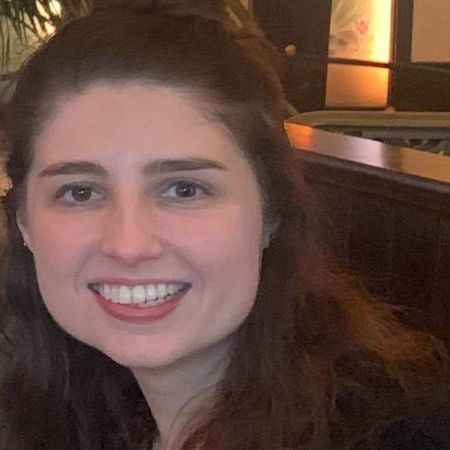 Ashley G. Anderson has than a decade of experience in business strategy and retail industry. She is an expert on the U.S. and world economies. She served as president of World Money Watch, where she shared her expertise on U.S. and world economies, as well as retail industry.