Ever been in a situation where you were low on cash and had no time to run to the ATM? I have, and it was super embarrassing. That is when I came across Walmart's game-changing service: its Cash Back Program. If it's the first time you have heard about this service, it is only natural to wonder if Walmart does cash back at your local store. Here is everything you need to know about this distinctive service and the limitations you might face!
Quick Summary
The maximum amount you can receive as cash back at Walmart is $100, which is typically accurate for purchases made through debit cards. By getting money at this retail store, you can quickly access cash and avoid any additional fees charged by an ATM. Remember that there are certain limitations when it comes to cash back, such as the amount you can receive for each payment method. You can also use some apps and sites to get cash backs at Walmart. 
How Much Cash Back Can I Get At Walmart?
Customers can enjoy a cashback service at the nearest Walmart, which can help avoid an additional trip to the ATM. This service can be availed at self-checkout stations and Walmart registers.
For personal checks, you can only get cash back at regular registers. You can get a maximum of $100 cash back at Walmart (officially).
However, the retail giant allows customers to get cash back on transactions up to three times a day. Shoppers can make multiple transactions and request some money back.
This way, you can get up to $300. Since every register has limited capital, switching records for every transaction is best.
Remember that the limits might vary contingent on the payment method you choose. Moreover, Walmart allows customers to opt between $20 to $100. Typically, the retailer pays cash back in $20 increments. For example, you will get $20, $40, $60, $80 or $100.
Steps to Get Cash Back at Walmart
There are several ways to make payments at Walmart, including debit cards, cash, gift cards, or credit cards. If you want cash back from Walmart, you can ONLY utilize debit cards or personal checks. Much like how cash backs work on Walgreens, you will see that you have the offer to win back money on multiple payment modes.
Generally, you cannot receive cash back through credit card payments. However, it depends on the specific store policy. Getting cash back through personal checks and debit cards is similar.
On Debit Card
Debit cards are a reliable form of payment, so it is easy to receive cash back through this method. In addition, Walmart allows the highest limit when paying through a debit card.
Before getting cash back at Walmart, select all the items you plan to purchase. Then go to the checkout register and get your bill as usual.
When purchasing through a debit card, you can spend as little as $0.01 to receive cash back.
After that, you will need to make the payment. The card reader will give a prompt, asking if you require cashback or to continue the transaction. At this point, select YES to cashback.
You will also have to select the amount you require.
Add a PIN code to confirm your purchase. If the machine does not prompt the cash back option, you can always ask the cashier to receive cash back.
Your card will be charged for the total amount, and the cashier will give you cash back as change.
If you use a self-checkout station, the machine will dispense the amount. Moreover, the cashier will provide you with a receipt.
On Credit Card
Typically, Walmart does not allow customers to opt for cash back when paying through a credit card. However, the retail giant has its own Walmart Credit Card that can be used to get cash backs.
In this scenario, the transaction is treated as a cash advance. When you get a cash advance, the customer must pay a small fee and incur interest.
Going through the credit card agreement before getting an advance is best. This will help you understand the fees and associated rates to avoid surprises.
Walmart does accept the Discover Card, which can help you get cash from Walmart. Its "cash over" program allows customers to avail of this opportunity. Customers can get up to $100 cashback when using their Discover Card. In this particular case, you will not be charged a fee.
On Checks
One of the popular payment methods accepted at Walmart is personal checks. Initially, you will have to fill out the check. You must put the purchase amount and the cashback amount in the check.
Reach out to the checkout register and continue with the transaction normally. Remember that you cannot pay with this method at the self-checkout station.
Tell the cashier that you want to pay using a personal check and request cashback. You will require a government-issued ID to pay using a personal check. With this check, you can only receive $20 as cashback. Write a value that denotes the purchase plus the $20 discount.
Next, the cashier will verify the check by scanning it. This is an essential step as it will protect against any fraudulent activity. Once your check is confirmed, the cashier will give you the cash and a receipt for proof.
Does Walmart Have Limits on Cash Back?
Walmart Cash Back Program has limitations a customer must be aware of. For starters, these limitations are contingent upon the type of payment method used. Shoppers who utilize a debit card to make payments can request up to $100 cashback for each transaction.
If you are looking for more cash, there is a way around it. Walmart allows its customers to make up to three daily cashback transactions. This way, you can get a cashback of up to $300, which is much more than the cash back that Target offers.
You must also be mindful of how many debit card transactions you can make daily. This factor poses another limitation of this method. Generally, this limitation comes in the form of spend or the number of times a card can be used during the day.
Customers can also use Discover Card to avail cashback from Walmart. For this method, the daily limitation is $120. Moreover, for personal checks, you cannot utilize the self-checkout register.
Shoppers will have to request a cashier to provide them with cashback. Usually, you can only get a $20 cashback through personal checks.
Lastly, if your local Walmart is running low on cash, they will be reluctant to offer you high cashback amounts.
Walmart Cash Back Fees
Withdrawing money through an ATM (especially one you do not have an associated account with) can cost you an additional fee. One of the benefits of getting cash back at Walmart is that the service is free of charge.
By opting for Walmart's cashback program, you will receive a fast and easy method of getting liquid cash. Even though there are no charges or hidden fees, shoppers will HAVE to purchase at the store and pay the amount they want in cash.
If you are already purchasing at the store, then getting cash back at Walmart is a great option, for people who are using personal checks to get cashback will be limited to $20 only.
Customers must visit Walmart's Money Center when they want to cash the entire amount mentioned on the check. Bear in mind that this method does have a small fee. Typically, it ranges between $4 and $8 based on the amount of your check.
Benefits of Using Walmart Cash Back Offers
Convenient: One of the main reasons why shoppers prefer cash back is convenience. You can quickly get some money back during a regular shopping trip without stopping at an ATM or bank. It saves effort and time, making it an attractive option for those who need cash on the go.
Accessibility: Walmart has a broad network of stores across the US and is typically located in neighborhoods and towns. The widespread presence makes it easier for customers to find a Walmart store nearby.
Quick process & Straightforward: Apart from proximity, most people need to stop at Walmart for groceries or other essentials during the week. With the introduction of cash backs, shoppers will not have to make a separate stop and can get cash while running errands. As a result, you can quickly get access to cash.
No additional fee: Unlike some ATMs that charge fees per transaction for cash withdrawals, Walmart's cashback program is generally free of any fees. It implies that customers can receive cash when they shop at Walmart. This is a cost-effective option for getting money back when you need a small amount of cash. The ATM charges can add up to an overwhelming amount, which can be avoided by getting your cash from Walmart.
Avoid the lengthy process of making an account: You must create an account whether your preferred money withdrawal is through an ATM or the bank. However, there is no need for any additional charges or memberships to avail of cashback services at Walmart. It's a straightforward process that can be completed during regular transactions.
Disadvantages of Walmart Cash Back Program
Need for a Purchase: To avail of Walmart's cashback service, customers must purchase. Consequently, it is not a favorable option for individuals who only need cash and don't want to buy something. Owing to this prerequisite, shoppers can make impulse purchases and overspend on unnecessary items.
Long Waiting Time: Compared with ATM services, you must wait in a queue to avail of Walmart's cashback service. This famous store often has long waiting hours, especially during rush hours. So if you want to get cash quickly, you might opt for an ATM.
Cash Back Limits: One of the most significant drawbacks of Walmart's cash back program is the limits on the amount you can receive. Even though the amount of cashback depends on the payment method, generally, you can get up to $100 on each transaction.
Customers looking to get a more significant amount will have to opt for an ATM or make multiple transactions at the store.
Credit Card Cash Back Limitations: Not all Walmart locations offer cash back on credit card transactions, and if they do, the amount may be lower than what you can receive with a debit card. It is similar to how you cannot use a credit card at an ATM.
Hacks! Here Are The Best Ways To Earn Cash Back At Walmart
There are ways to get cash back if you are a big spender at Walmart (whether online or in-store). Even though these hacks might take some time, they will be WORTH THE EFFORT!
Capital One Shopping: This easy-to-use, free extension is a MUST-HAVE for people who love shopping online. Capital One Shopping will scan the internet to find deals and coupon codes and send an alert for products in your cart at Walmart.com. Moreover, it also allows you to earn rewards, which is an added advantage.
Fetch: It is a free app that is excellent for purchasing items at Walmart. After you shop at the store, upload the receipt to earn points. These rewards can be converted to Walmart Gift Cards or used to shop at the store. It is a unique and fun way to save money.
Citi® Double Cash Card: It is the best credit card for grocery shopping. With this card, shoppers can earn 2% on each purchase and 1% unlimited cash back when they buy items at Walmart.
Ibotta: This is a free coupon app that allows users to enjoy cash back at retailers that have partnered with them. People who shop at Walmart can get a 5% cash back on most purchases.
Walmart Capital One credit cards: For regular Walmart shoppers, Capital One Walmart Rewards® Card is one of the best options to save money. You can earn 5% cash back at Walmart.com, 2% in-store, travel, restaurants, and gas stations, and 1% on all other purchases.
Rakuten – Formerly known as Ebates, is a large cashback platform. The app is free and easy to install. You can earn 5% cash back on purchases at Walmart.com using special coupons. Cash backs can be received through PayPal or quarterly checks.
Discover it® Cash Back: This card revokes spending categories, allowing customers to enjoy up to 5% cashback. Walmart.com is part of these categories. Discover also adds to the savings by matching a customer's cash back. Moreover, shoppers can use 0% intro APR on purchases for 15 months.
Cashback aggregate sites: Aggregate sites gather data about the best rewards numerous large retailers offer. Customers can use this information to stack different bonuses that will allow them to save on regular items purchased. CashbackMonitor.com places all the information on the website, helping you decide the best deal. These sites can also get you airline points that can be redeemed for future travels.
Chase Freedom Unlimited®: If you want an easy-to-learn sign-up bonus, get this card. Customers will receive 1.5% cash back on everything they purchase. It is an excellent choice for frequent travelers as they get 5% cash back on Chase travel via Ultimate Rewards.
Honey: Like Capital One Shopping, this extension is free to install and automatically finds digital coupons for online purchases. You will earn "Honey Gold" points that can be converted to Gift Cards at Walmart.
Key Takeaways
Walmart does offer cash back services for debit card, credit card, and personal check transactions. Credit card cashback and check cashback tend to have separate limits if available.
The amount of cashback you can receive varies depending on the payment method. However, it is generally limited to $100 for debit card purchases.
While there are benefits to using Walmart's cashback offers, such as avoiding ATM fees and added convenience, limitations and security considerations exist.
Frequently Asked Questions (FAQs)
Do I require a PIN to get cash back at Walmart?
Yes, you will require a PIN when availing of the cashback service at Walmart. It is particularly true when you are using a debit card. Customers who want cash back using a personal check, Discover card, or Walmart Credit Card will not require a PIN to receive some money back.
Can I get cash back at Walmart without a receipt?
Yes, you can receive cashback at Walmart without a receipt. Typically, customers will only need to show proof when they want to return an item.
What is the best time to get cashback?
If you need cash, you can use an ATM, go to the bank, or get some money back from a retail store such as Walmart. Cash back services at Walmart are generally available during store operating hours.
It is best to avoid visiting the store during peak hours as it will save time and improve your service. This is a convenient option, particularly when you have a shopping list.
Are there any security concerns with getting cash back at Walmart?
Even though Walmart's cashback service is generally safe, protecting your debit card, credit card, or check during the transaction is essential to avoid potential fraud or misuse. When using your debit card in a public space, it is crucial to protect your PIN as it can expose you to fraud.
Can I get cash back through the Walmart app?
No, you can only receive cashback through a regular register. You can also visit a self-checkout station to get cashback. However, there might be limitations on the amount per transaction.
Can I get cash back through a mobile payment app like Samsung Pay?
You cannot get cash back through mobile payment options because the retail giant does not accept these as valid payment forms.
Can I get cash back at Walmart with a credit card?
Typically, cash backs are only available when using a debit card or through personal checks. However, you can use Walmart Discover to receive cash back. You can also use a Walmart Credit card to avail of this service.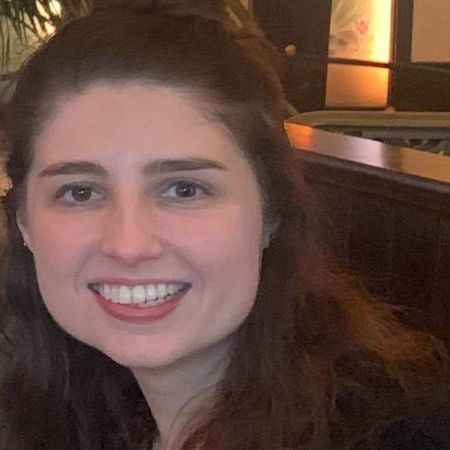 Ashley G. Anderson has than a decade of experience in business strategy and retail industry. She is an expert on the U.S. and world economies. She served as president of World Money Watch, where she shared her expertise on U.S. and world economies, as well as retail industry.