If you love shopping online, you must have shopped from Amazon at least once. As a dedicated shopper on this platform, I love that Amazon goes above and beyond to resolve any issues its loyal customers face and prioritizes what buyers have to say about Amazon services. Moreover, those who shop here must have come across Amazon Courtesy Credit. Although Amazon will not issue this for every complaint, those with a solid reason are addressed to augment customer experience. Let's dig in!
Quick Summary
Amazon Courtesy Credit is a valuable discretionary tool that facilitates customers who experienced an inconvenience due to Amazon. These credits are added to the account as a gesture of apology from the platform. Filing a complaint or using a regular shipping method might get you courtesy credits. You can spend these credits on items sold and shipped by Amazon. However, it would help if you availed them before expiration.
What Is Amazon Courtesy Credit Meaning?
Amazon courtesy credit is a form of compensation provided to customers by the e-commerce giant. It is a gesture prime of goodwill where an amount is issued to an account. 
Courtesy credits are generally issued to resolve service problems or address customer concerns, like late deliveries, damaged items, or unsatisfactory experiences.
Mainly, these credits are provided to alleviate customer dissatisfaction. The customers who receive this form of credit depend entirely on Amazon's discretion and internal policies.
If you have an Amazon account, you are most likely aware of the Amazon Courtesy Credit. The credit in the report can offset the cost of a future purchase on the platform. Moreover, it can also be gifted to someone.
It is imperative to understand that Amazon Gift Cards and Promotional Balances differ from Amazon courtesy credits. Customers may not combine courtesy credit with promotional credit/gift cards to pay for orders. However, the two types of credit might work together in some instances.
Typically, the platform sends you an email informing you about your account's credit balance. However, in other cases, the platform adds the credit to your account without prior notification. In short, courtesy credit is Amazon's way to demonstrate its commitment to customer service.
You can use the credit to purchase a variety of items from Amazon. Generally, it includes movies, music, and books. The platform does not restrict how this credit can be spent.
To apply for this credit, you do not need any promo codes. It will automatically apply to eligible orders. When you make a purchase, Amazon will deduct the amount from your credit. If you still have a remaining balance, this credit can be used for the following order.
How Can I Get Courtesy Credit From Amazon?
Try regular shipping: Shopping primarily in the Toys & Games category as an Amazon Prime customer gives you various shipping options at checkout. One of the options is to avail of Prime shipping, which will deliver for free in two days or less.
You can also choose regular seven days delivery to receive your items. People would opt for standard shipping because sometimes Amazon issues a $5 Credit. Even though there are no guarantees in this case, you can still try your luck.
File a complaint: You might be eligible to receive courtesy credit if you have had a bad shopping experience. Let's say you ordered a toy in blue, but they delivered it in pink; you can put in a complaint.
The customer service representative will check the details and determine whether Amazon is at fault. Depending on the hassle, you will be given a $1 to $50 courtesy credit. However, giving out courtesy credit is entirely up to the agent.
Shipping process mistakes: Another way to receive it is when the platform makes a mistake with the shipping procedure. You can also get courtesy credit if Amazon didn't give you the credit you were eligible for.
Amazon will not issue a refund for the additional shipping paid to you. Instead, you will receive courtesy credit that can be used to pay for future purchases. You might also receive this credit if the product you ordered was delayed.
Broken or damaged products: If you are ordering fragile items from the platform, they might be damaged during delivery. In these cases, Amazon will give you courtesy credit.
Check your email regularly, as Amazon will notify you when you qualify for credit.
Ways You Can Spend Amazon Courtesy Credit
Purchase eligible products: Amazon resolves any shipping issues by giving courtesy credit. You can use this credit to buy a wide range of suitable products accessible at Amazon.
You can apply for your courtesy credit during the checkout process. Depending on the credit balance amount, the full or partial amount will be deducted from the total.
Sold and Shipped by Amazon: You can only spend the credit on items sold and shipped by Amazon. To ensure you get the courtesy credit, search for the tag "sold by Amazon."
This will filter out the products that are handled by Amazon only. If an item is listed on Amazon but shipped by a third-party seller, you won't be able to use this Credit. Courtesy credit payment can be used for items sold by third-party sellers.
Subscribe to services: Courtesy credit can be used to pay for subscriptions or services available on Amazon.
Spend on Digital Items: The courtesy credit can be redeemed for digital items like apps on Amazon, shows on Prime TV, music downloads, and Kindle e-books.
Combine with other payment methods: If you have insufficient credit in your Amazon account, then you will not be able to pay your bill fully with credits. Amazon allows you to combine credits with other payment methods, including debit cards, Amazon gift cards, or cash.
Steps To Check Your Credit Balance
Credit is a fantastic way to save by utilizing this money on future purchases. If you haven't received an email or notification for credit addition, you must be curious whether Amazon plans to give it.
Sometimes, the platform will add courtesy credit directly to your account. People who have used courtesy credit for an order might wonder if any remaining balance exists. Let's look at the steps to check the balance left.
Visit the Amazon website and log in to your Amazon account.
After logging in, click "Account & Lists" in the top right corner.
From the drop-down menu, click on "Your Account."
You will be redirected to a page where you can see numerous buttons
Click on "Gift Cards."
It will open a new page that displays your gift card and other promotional balances.
You can also check the awards on the dashboard to determine the expiration date.
You can also use Chase Mobile App to check the credit balance in your Amazon account.
If you cannot see the Courtesy Credit category, it means you don't have any balance.
Whether it's courtesy credit, gift card balance, or any other promotional balance, customers can use these steps to determine how much credit they have in their wallets.
Does Amazon Courtesy Credit Expire?
Yes, it typically has an expiration date. The expiration duration might differ for each case. However, it is best to use Courtesy Credit within a year of being issued.
Keeping track of the expiration date is vital to ensure you utilize it before expiration.
Courtesy credit is a fantastic way to apologize for order inconveniences. Amazon ensures that its customers are satisfied. Typically, Amazon courtesy credits expire within a few weeks or months.
The email a customer receives will generally mention the expiration date. Some customers have stated that their credits disappeared without any notice from Amazon. Remember, you will not get these credits back if they expire.
List of Items Eligible for Amazon Courtesy Credit
Amazon courtesy credit can be utilized to purchase various items accessible on the platform. Almost all the products are eligible to be paid with Amazon courtesy credit. Here is a list of everyday objects that are eligible for credit:
Items sold by Amazon: Amazon sells a wide range of products and allows third-party sellers to trade their products through the platform. You can purchase electronics such as smartphones, cameras, and laptops.
Courtesy credit can be used for various fashion items, including clothing, jewelry, and shoes. You can even pay for home appliances and furniture using courtesy credit. Amazon also has a toys and games category that can be paid for with credit.
Other items eligible to be paid with courtesy credit include sports and equipment, groceries, beauty and personal care items, and other household supplies.
Gift cards: Gift cards at Amazon can be purchased using courtesy credit. However, a gift card balance and a courtesy credit balance are different. In most cases, you cannot use these two payment methods together.
Digital content: Amazon Digital is the service provided by the platform, which allows customers to buy and download content. Once downloaded, you can listen to or watch the content on a laptop, phone, or tablet.
Using courtesy credit, Amazon allows customers to pay for digital content such as music downloads, podcasts, and movies. This credit can also be used to purchase Kindle e-books and audiobooks.
Services (including Amazon Prime): You can avail of various services from Amazon. These include multiplayer entertainment, Prime Video, Music, and Alexa, amongst many others. If a service is provided by Amazon rather than a third-party seller, then courtesy credit is eligible for it.
Items Not Eligible for Amazon Courtesy Credit
The list above mentions all the items that are eligible for courtesy credit. All other items accessible at Amazon cannot be paid with courtesy credit. Here is a list of everyday objects that are generally not eligible for Amazon courtesy credit:
Subscriptions: Some subscription-based products are typically not eligible for courtesy credit.
Third-party gift cards: Even though Amazon gift cards can be purchased using courtesy credits, you can utilize these credits to purchase third-party gift cards. These gift cards are different and not operated by Amazon. For this reason, they might have their payment requirements.
Some items on Amazon might explicitly mention the ineligibility of courtesy credit. Before making the payment, check the description for clarity.
Key Takeaways
Amazon courtesy credit is a form of compensation provided by Amazon to address customer concerns and issues. You can receive courtesy credit by explaining the problem to a customer service agent.
Courtesy credits typically expire after one year.
Some items, such as Amazon gift cards and digital downloads, are not eligible for courtesy credit use.
Frequently Asked Questions (FAQs)
Are the Amazon gift balance and courtesy credit the same?
No, Amazon gift balance and courtesy credit are different. Amazon gift balance is the funds added to your account, usually through gift cards. On the contrary, courtesy credit is a credit offered by Amazon as compensation. Customers might not be able to combine these credits while making a purchase.
Are the PROMO code and courtesy credits the same on Amazon?
Promo codes and Amazon courtesy credit are not the same. A promo code is a discount code applied during checkout to reduce the price of an item. However, there are limitations when using a promo code, such as a particular price level. Courtesy credit is a credit balance that can be used towards a purchase and is provided by Amazon to compensate for dissatisfactory service. You can use courtesy credits for all sorts of products regardless of price.
Can I use gift cards and courtesy credit for the same Amazon product?
Yes, you can use both of these credits on the same item. However, the product should be eligible for these credits. Applying both forms of credit is only possible if the product is sold and shipped through Amazon's platform. You can select the payment methods you want to use during checkout.
Does Amazon give courtesy credit on canceled orders?
Generally, Amazon will not provide courtesy credit on canceled orders. However, it is dependent on the situation and the reason for cancellation. If you cancel the order because you no longer need it, you will not be eligible for courtesy credit. This is because it was not an annoyance. Amazon may provide courtesy credit if the cancellation was due to an error or issue.
People Also Asked
What is the Amazon courtesy credit request limit?
You can request unlimited courtesy credits as there is no fixed limit. It is imperative to remember that approval of Amazon courtesy credit solely depends on Amazon or its customer service agent.
What is Amazon digital music credit?
Amazon digital music credit is a type of credit that can be used to purchase digital products such as music, video streaming, or Kindle purchases. Digital music credit is different from courtesy credit. It cannot be used to buy physical or Amazon digital gift cards.
Is there a courtesy credit PayPal?
Typically, PayPal does not offer courtesy credit. However, if the customer service agent at PayPal feels you have a solid case, they might add credit to your account. In most cases, they will refund the buyer and then credit the seller using their funds. To use courtesy credit PayPal, select PayPal Credit as your payment method during checkout. Courtesy credit PayPal is not as standard as Amazon.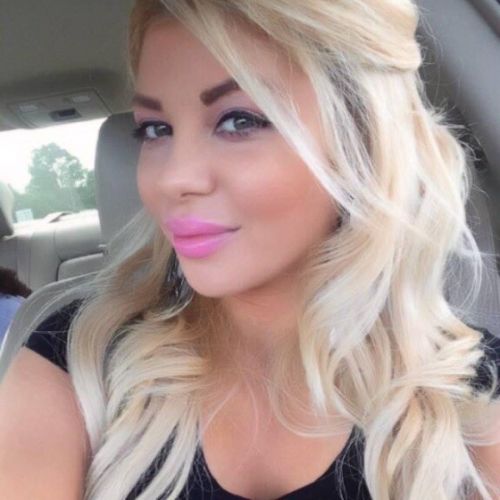 Jeannine Mancini, a Florida native, has been writing business and personal finance articles since 2003. Her articles have been published in the Florida Today and Orlando Sentinel. She earned a Bachelor of Science in Interdisciplinary Studies and a Master of Arts in Career and Technical Education from the University of Central Florida.