As mobile payment platforms gain popularity, many wonder if one of the most popular platforms, Cash App, can be used on the giant online marketplace, Amazon. If you are an avid shopper like me, the question might be, "Does Amazon take Cash App?" Let's explore the integration of the app on Amazon and the limitations a customer might face when using this payment method.
Quick Summary
Being the largest online retailer, Amazon offers convenience for its customers by integrating Cash App as a payment method for purchases on the platform. However, you can only buy items with a Cash Card because there is no method for linking the account like a traditional bank account. A significant benefit of using Cash App is safety, no fees, and it is a reliable method. Customers might face some restrictions when it comes to using the app on Amazon.
Can I Use a Cash App To Pay on Amazon?
You can use the Cash App to pay for your purchases here. Customers can use a Square Cash App virtual Visa debit card to buy items in online stores and retail outlets.
At Amazon, you can pay for your purchases using ALMOST all debit and credit cards, such as MasterCard, Visa, Discover, JCB, or American Express.
However, it's essential to note that Amazon does not directly accept it as a payment method and you may not be able to split Amazon payments with this method. You must add a virtual debit card number to use the Cash App.
Once the accounts are connected, you can use the app for payments on Amazon. Moreover, you can set this payment method as default when linking it to your Amazon account.
Cash App is an easy method of making payments on Amazon.com. You can utilize this app whether you have iOS or Android. This is becoming a popular way of purchasing products at Amazon because of its ZERO monthly fee and minimal transaction costs.
Does Amazon Take Cash Apps Without Cards?
If you plan to pay at Amazon using the app without a card, you are still in luck. Currently, you can only use this service WITH a card because you cannot link the app to Amazon in the traditional method.
To make the payment on Amazon, you must enter your card number and expiration date to complete transactions.
Even though you can't pay without a card on Amazon, shoppers can send and receive money through a Cash wallet without a card. Fortunately, adding the Card to Amazon is relatively straightforward.
It is crucial to remember that a Cash card on Amazon can only be used like a debit card. This implies that shoppers can only use the funds already available in their wallets.
Customers cannot use it as a credit card or spend from a backup funding source. For example, if you have $50 in your Cash App account, then you cannot spend more than this.
Steps to Add Cash App Card on Amazon
Once you can access your Cash App card, you can easily link it to your Amazon account for more manageable payments. If you are wondering how to add it to Amazon, you are in luck! Follow the steps mentioned below.
Go to your Amazon app or Amazon.com. You will have to log in to your account to add Cash App.
Locate the menu (at the top left corner) and click on the "Your Account" tab.
Scroll down to see Amazon Wallet and click "Add a payment method."
Click on the Cash App card and fill in your card details.
Enter the details of your Cash App Card, including the card number, expiration date, and CVV.
Once the pieces are added, click "Add a Card."
Verify the card details, and once confirmed, your Cash Card will be successfully added to your Amazon account.
You might receive a notification stating, "We couldn't add the payment method, and we'll try again later." For this, you can wait for 48 hours to verify the card.
If the card is successfully added, you can begin shopping.
Steps to Use Cash App on Amazon.com
With an extensive online presence, Amazon is the biggest retailer of affordable products. Consequently, it is a good idea to understand the steps of using the Cash App on Amazon.com. The process is similar to using a debit card at any website.
You will need to go to Amazon.com from a tablet or computer. Type Amazon.com into your browser or find the store by entering Amazon in the search bar to access the website.
If you have an account, log in to it to access information such as previous orders. This offers a convenient method of reordering something previously delivered to you. Moreover, you will not have to add the address or information of the Cash card again if the previous order was placed using the card.
Amazon has an extensive product range, whether you are looking to buy home décor items or clothes. To pay for these items using Cash App, add the products to the cart and proceed to checkout.
The website will redirect you to the address and form of payment page. You can either select a pre-added address and payment method or choose the one added already. If you haven't linked your Cash card with Amazon, do so at this step.
After you have added your card details, click "Add the card." It will allow you to complete the transaction on Amazon through the app.
Can I Use Cash App in Amazon Go Stores
Yes, you can use the app for purchases at Amazon Go stores. Amazon Go is a cashier-less convenience store that allows customers to pick up items and automatically charges their accounts.
If your Cash App Card is linked to your Amazon account, you can make purchases at Amazon Go stores without hassle.
When you are at Amazon Grocery or Amazon Go, it is easy to utilize a Cash App debit card by simply placing it at the gate. The checkmark will grant access to the store. These cards can be used at physical outlets and online stores. Some physical locations include Presented by Amazon, Amazon Books, Amazon 4-star, and Amazon Go.
Add the Cash card to your Google Pay or Apple Pay account and efficiently utilize it to purchase items from the store. It implies that you can indirectly use Cash cards in stores that do not accept Them if Apple and Google Pay are accessible by linking these payment systems.
Is It Safe To Use Cash App For Payments on Amazon?
Yes, using Cash App to pay for purchases on Amazon is safe and convenient.
The cash App is gaining popularity and is the widely acceptable method for mobile payment options on Amazon as indicated by its shopper panel review. This app is considered reliable and offers a secure way of paying for items purchased.
Moreover, when you use Cash App to pay for Amazon purchases, it offers significant savings. When using Cash App on Amazon, you will receive discounted prices for products exclusively accessible when paying through the app.
Keep your Cash App account credentials secure and enable any available security features, such as two-factor authentication. Additionally, avoid clicking on suspicious links or sharing personal information with unknown parties.
Fee for Using Cash App on Amazon
Cash App's use on Amazon to purchase items is free of cost.
No fees are involved when using this app to pay on this shopping platform. Apart from paying for purchases, Cash App also allows customers to withdraw money from their Amazon account.
Both of these transactions do not have any fees, giving people a convenient method without additional charges.
Cash App Limits on Amazon.com
Customers will face several limitations when making purchases on Amazon.com through Cash App.
Firstly, items sold by a third party on Amazon cannot be purchased using Cash App. Moreover, shoppers cannot utilize Cash App to buy Prime memberships or digital downloads from Amazon.
When it comes to purchasing physical goods from Amazon, shoppers can enjoy the use of Cash App. In addition, Cash App has made it super convenient to pay for taxes and shipping through this medium.
Understanding that other limitations may apply contingent upon your Cash App account status is imperative. Check the Cash App website or app to know your current transaction limits.
The Cash App customer support team responds actively, enabling customers to contact them for any queries or questions about Cash App use on Amazon.
Key Takeaways
Amazon allows its customers to purchase products and make payments using Cash App. However, you will require a card to pay for these items.
Using Cash App on Amazon is safe and cost-effective, and it is becoming a reputable payment method. However, you must ensure proper security measures.
Cash App does have its limitations, and customers will not be able to purchase items that a third party sells.
Frequently Asked Questions (FAQs)
Can I use an Amazon gift card on Cash App?
Yes, shoppers can utilize the gift card on Cash App. You will have to add the card to your account and opt for the Amazon gift card as a payment method when purchasing items. When linked with Cash App, these gift cards make it easy to pay for purchases: online or offline. It is imperative to add an Amazon Gift Card to your app account to take advantage.
How can I add money from an Amazon gift card to the Cash app?
There is no direct method to add funds from an Amazon gift card to your Cash App account. If you wish to use the funds on your Amazon gift card, you must make purchases here instead of using Cash App.
There are some options when it comes to using your Amazon gift card. For starters, you can sell the gift card online and receive cash against it or use it on Amazon. You can add the gift card balance to your Cash App account if you have a vanilla Gift Card from Visa or MasterCard (major card issuers).
Can I buy things online using Cash App without a card?
You can use Cash App to make online purchases without a physical card. Even though there are better examples than Amazon, buying items online with the app is possible. Cash App provides a virtual card that you can use for online transactions.
However, you still need to link your account to your Amazon account and use the virtual card as your payment method. Moreover, retailers have started integrating online platforms such as Cash App into their payment options.
It allows customers to use their app to make the payment. Forever 21, Target, and Lululemon enable customers to pay without using a card.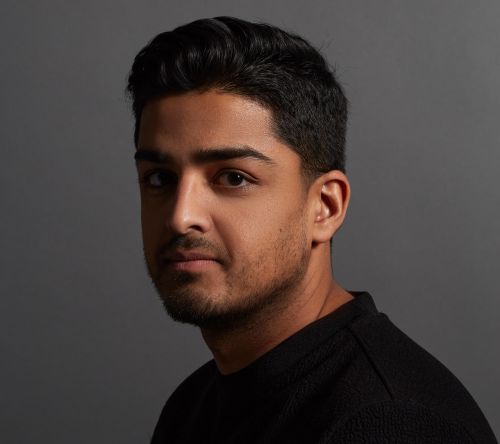 Ali Anees is a professional brand marketer focused on enhancing customer experiences. His focus is on conducting all-rounded research on U.S. retailers and services to provide updated information for our consumers.
He has a background in strategizing and developing marketing tactics for large Consumer Packaged Goods organizations. His understanding of the industry is beneficial when it comes to finding detailed and accurate information for our consumers.