You must have used an Amazon gift card once or twice in your life. Most of us have redeemed these cards for all sorts of goodies but none ever stops and wonders "Can you see who redeemed an Amazon gift card?" Don't stay up all night thinking because I have got the answer right here!
Quick Summary
You cannot know who redeemed an Amazon gift card. Amazon keeps this data private for security and customer privacy concerns. It respects the right to privacy of its consumers and does not share its personal information with anyone.
Can You Check Who Redeemed An Amazon Gift Card? (2023)
You cannot know who redeemed an Amazon gift card or when they used it since Amazon maintains all gift card activity as private.
This indicates that you must have confidence that the recipient of your kind gift appreciated it and did not simply throw it away.
Amazon maintains this information as private for security reasons and to safeguard its customer's privacy. It respects its customers' right to privacy and does not disclose any of their personal information to anyone, including the giver of a gift card.
Why Doesn't Amazon Tell Who Redeemed The Gift Card?
Amazon does not tell who redeemed the gift card to protect both the account user and the gift recipient by keeping gift card activity confidential.
Giving presents can be a difficult task, especially if you're unsure of what to get the person. Therefore, gift cards have grown to be a popular option. They enable the recipient to select a gift that they genuinely desire, and they are available for almost any product or service that you can imagine.
Therefore, if you're considering purchasing an Amazon gift card and want to learn more about how to use it, you could be out of luck. Amazon does not disclose gift card activity to anyone except the account holder who requires it. In fact, that's a positive thing!
Amazon protects both the account user and the gift recipient by keeping gift card activity confidential. Similar to handing someone cash, it is up to them to decide how to use it once it is in their possession. A redeemed Amazon gift card can be used any way the recipient pleases, just like cash.
However, you still may be able to monitor the balance and past usage of the gift card if you were the recipient, so don't panic. You may view all the details by adding them to your Amazon account. It's just another way Amazon looks after its customers.
Is It Safe To Get Amazon Gift Cards Online?
Yes, Amazon encrypts the personal information you provide to ensure your security.
Every day, millions of people safely purchase Amazon gift cards online because they are the ideal means of showing someone you care about them without having to worry about selecting the appropriate size, color, or type of present. You can also check if stores like Tesco do sell Amazon gift cards online.
Amazon has thousands of things to pick from, including books, gadgets, cosmetics, and jewelry. The good thing is that you're able to place an order with a few clicks from the convenience of your own home or office.
Amazon gift cards can also be sent through email to ensure that you don't forget an anniversary, birthday, or another special occasion. You may even add a note and a photo to your gift card. Also, your gift card will be delivered instantly, allowing your recipient to go shopping right away.
Amazon also takes your security very seriously. They ensure the delivery of your gift card to the designated recipient and encrypt the personal information you provide. Your gift card has a unique number and code that only you or your recipient will know, and nobody else is able to use it without those details. So, you won't have to be concerned about losing or having your gift card stolen.
What To Do If I Misplace Amazon Gift Card?
Gift cards that are misplaced, stolen, or used improperly are not Amazon's responsibility. However, you can still contact Amazon customer support to assist you in resolving the situation if possible.
Amazon gift cards are a wonderful approach to saving money when shopping online for thousands of items. They may also be used to safeguard you against theft, so if you anticipate fraud or a lost gift card, then get in touch with Amazon customer support, who will assist you in resolving the situation. Also, you can always check the history and balance of your gift card online.
When utilizing Amazon gift cards, there are a few things to keep in mind:
Before purchasing them, confirm that they are from authorized shops or Amazon directly. If you make purchases from another party, you might not have a record of your previous purchases or receipts to show your ownership.
Second, never reveal your claimed gift card code to a stranger or an unreliable source. Gift cards may be used by con artists to deceive you into paying for fictitious goods, services, or crises.
Finally, thoroughly understand the conditions and restrictions before you use your gift card. Gift cards that are misplaced, stolen, or used improperly are not Amazon's responsibility.
You can benefit from an Amazon gift card's ease and security by following these straightforward suggestions. These are the ideal methods to give your dear ones a nice treat.
How To Transfer Balance From Amazon Gift Card to Amazon Account?
Gift cards from Amazon are an excellent method to buy anything and everything. Here's how to use either a desktop version or a mobile app!
Using a smartphone application:
Let's imagine that you are constantly on the run and lack access to a computer. Do not worry! All you require is the Amazon Shop app on your dependable mobile device.
Launch the Amazon Shop app after downloading it from the Apple App Store or Google Play Store.
After logging in, look for the menu icon, which is a three-bar panel.
Manage gift cards by scrolling down to "Payments" and selecting it.
Your gift card number can then be entered in the "Enter claim box" after selecting "Redeem another gift card" from the menu.
After doing that, simply choose "Apply to balance" and voilà!
Now you can spend your remaining gift card balance to purchase all of your favorite Amazon products.
Using the desktop version:
To get the desktop version, use your browser and navigate to amazon.com.
Log into your account once you are there and get ready to be amazed.
You may access accounts and lists by clicking the "Accounts & Lists" button in the top right-hand corner of your screen.
Choose "Accounts" from the dropdown list after clicking it.
Click "Gift Cards" and choose your favorite card.
You have the option to check the credit of an existing gift card, reload your existing gift card credit, or even send it to a loved one.
Amazon has gift cards, so regardless of whether you're home or on the go, you can buy electronics, beauty goods, books, and more.
Can You Send Money From Amazon Account To Bank Account?
Yes, you can send money from your Amazon account to your bank account if you follow these instructions.
You must sign into your Amazon account first. After you've logged in, look for the Amazon Pay mode of payment.
Then, choose "Shoppers" from its dropdown list.
Finally, choose "Withdraw funds" to start the process of converting your Amazon balance to money in the real world.
In order to finish the transaction, you must select the recipient's bank account. Linking your bank account to Amazon is simple, and you can receive your money right away.
Click "Continue," then relax as Amazon does its magic.
You should be able to see the amount in the bank account within 5-7 working days.
Hence, Amazon has you covered. So, make use of your Amazon balance by converting it to real money right away.
Key Takeaways
Amazon gift cards are just a simple and convenient way to express your gratitude to a loved one on any occasion. They are free and have no expiration date.
However, Amazon does not allow you to know who redeemed an Amazon gift card. This is done to safeguard the recipient's privacy and stop fraud. The only way to find out if your gift card was used is to approach them directly.
There are millions of products and services on Amazon.com that qualify for your selection. You can also add a personalized photo, video, or design to your gift card.
Frequently Asked Questions (FAQs)
Is it possible to track down an Amazon gift card that was stolen?
Traceability is only possible in the same manner as any credit card purchase. Moreover, anything bought with such a gift card after that cannot be returned. They basically function as cash that is exclusively usable at Amazon.
Are Amazon gift cards anonymous?
With Amazon gift cards, you may send a present without including your address or name, therefore keeping the giver's identity a secret. Most grocery stores sell Amazon gift cards, and you can also buy them online at Amazon.com.
How are stolen gift cards tracked?
Gift cards are often difficult to track down. Since one of their key features is that they are not linked to a specific person or account and do not contain any personal data.
Is selling an Amazon gift card possible without a receipt?
You, indeed. Simply choose "no receipt" during the transaction. Please keep in mind that having a receipt will result in a better rate.
How can I find out who purchased a present for me from Amazon?
If someone has purchased a present for you, they can choose to include their details on the attached form so that you are aware of who they are. The packing slip, which is often placed inside the package, will provide the sender's name and address if they filled one out.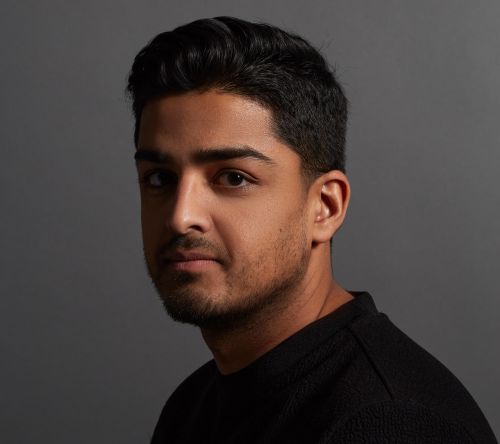 Ali Anees is a professional brand marketer focused on enhancing customer experiences. His focus is on conducting all-rounded research on U.S. retailers and services to provide updated information for our consumers.
He has a background in strategizing and developing marketing tactics for large Consumer Packaged Goods organizations. His understanding of the industry is beneficial when it comes to finding detailed and accurate information for our consumers.