Holding an old book with dog-eared pages, marginal notes, and a story that has been handed down through many hands has an unmistakable allure in the world of literature.
It serves as a bridge to the past and a concrete relationship to the experiences of old readers. This is your sign of buying used books on Amazon, and if you're looking for these literary gems, Amazon is a treasure trove just waiting to be discovered.
Quick Summary
Delve into the craft of purchasing and trading pre-owned books on Amazon, acknowledging its advantages and shortcomings. A diverse array of used books in various states can be found on Amazon. The platform categorizes these books broadly, and their prices fluctuate based on a multitude of considerations. This article provides a guide on how to effectively list and sell used books on Amazon, with an emphasis on detailed product descriptions and prompt customer service.
Can I Buy Used Books on Amazon?
Yes, it is possible to purchase used books on Amazon. Amazon provides a vast selection of used books from a variety of vendors, including individuals and bookstores.
When searching for a book on Amazon, you can often choose between new and used copies, and you will see details about the used book's condition, such as "Like New," "Very Good," "Good," and so on.
This enables you to make a well-informed decision based on your preferences and finances. If you enjoy reading but want to save money, purchasing used books on Amazon can be a cost-effective way to expand your book collection.
In addition, it is an excellent method to locate out-of-print or rare books that may not be available in new copies.
Tip: Don't forget to get a receipt from Amazon when buying used books.
Steps to Buy Used Books on Amazon
Use Amazon's website or mobile application.
In the search bar, enter the title, author, or ISBN of the desired book.
Peruse the search results and choose the desired book.
On the product page for the book, there are options to purchase new or used copies. Click "Used" to view available used copies.
Examine the used book condition descriptions and prices.
Select the used book that meets your preferences and price range, and then select "Add to Cart" or "Buy Now."
Amazon provides a secure and convenient platform for purchasing used books, and you can also read reviews and check the ratings of the vendor to ensure a seamless transaction. Have fun book browsing!
Does Amazon Sell Used Books in Good Condition?
Amazon sells used books in a variety of conditions, including "Good" condition. Sellers typically provide condition descriptions when browsing used books on Amazon. Here is a general definition of "Good" condition for used books on Amazon:
Good Condition Books
A book advertised in good condition on Amazon is typically still readable and has suffered minimal damage. Even though it may exhibit some evidence of previous use, such as light creases, highlighting, or marginalia, the overall quality of the book is satisfactory.
The pages are undamaged, and the spine is in good condition. If you're searching for an inexpensive option that doesn't sacrifice readability, "good" condition books are often an excellent option.
What should You Do Before Making a Purchase?
Consider that the specific condition of a used book on Amazon may differ from seller to seller. Before making a purchase, it is essential to read the seller's description and, if available, any customer reviews to gain a better comprehension of the book's condition.
In addition, Amazon provides a rating system for sellers, allowing you to select sellers with high ratings for a more trustworthy browsing experience when purchasing used books.
If you're particular about the condition of the book you're purchasing, you can also contact the seller directly through Amazon's portal to ask specific questions or request additional information. Thus, you can make an informed choice when purchasing a used book that suits your requirements.
Categories of Used Books That Amazon Sells
Amazon splits a vast selection of used books in a variety of categories to satisfy the diverse interests of its customers. Here are some of the most common types of used books available on Amazon:
This category comprises works of fiction such as novels, short stories, and literary classics. You can find used books by prominent authors and in numerous genres, including romance, mystery, science fiction, and fantasy.
If you want to pay for used books through EBT then keep in mind that Amazon also accepts payments through EBT in all the states except Alaska, but you only get to buy EBT-eligible products there.
Nonfiction
Nonfiction publications include biographies, memoirs, self-help, business, history, science, and technology, among many other topics. For readers pursuing knowledge and information, Amazon offers used books in these categories.
Textbooks
Students frequently search Amazon for used textbooks to save money. There are textbooks for a variety of subjects and academic levels, from high school to college and beyond.
Children Books
Used children's books are available on Amazon, including picture novels, chapter books, and young adult literature. These publications are appropriate for children of all ages.
Cooking Books
If you are a foodie, you can find used cookbooks on Amazon that cover a variety of cuisines, dietary preferences, and cooking techniques.
Rare and Collectible Books
Amazon provides collectors and enthusiasts access to rare and collectible books. These may include first editions, signed manuscripts, and limited printings of sought-after and classic works.
Art and Photography Book
Books on Art and Photography Amazon sells used books on art, photography, and design. The works of artists, photographers, and designers from various eras and genres are presented in these books.
Travel Guides
Travelers can discover used travel guides and books on destinations around the world that offer insights, suggestions, and travel advice.
Literature Books
Explore used literature on biology, astronomy, geology, and ecology if you're interested in science, nature, or environmental issues.
Self-Help and Personal Development
Amazon offers self-help books and personal development titles to assist individuals in improving their health, relationships, and productivity, among other aspects of their lives.
Educating Books
There are used reference books, encyclopedias, and dictionaries available for those in search of comprehensive information and language resources.
Religion and Spirituality
Amazon offers a broad selection of used books on religion, spirituality, philosophy, and theology. These books cover a variety of beliefs and practices.
These are only a few of the numerous categories of used books available on Amazon. Whether you are an avid reader, a student, a collector, or someone with a particular interest, Amazon's vast selection of used books has something for you.
Cost of Used Books on Amazon
The price of used books on Amazon can vary significantly based on several factors, including the book's title, author, edition, condition, and rarity, as well as the seller's pricing strategy. Here are some general guidelines to help you grasp how Amazon prices its used books:
Condition
The condition of the used book is a significant factor in determining its price. Typically, books described as "Like New" or "Very Good" are priced higher than those in "Good" or "Acceptable" condition.
Title and Author
Popular books by well-known authors may have higher prices, even if they are in used condition. Alternatively, lesser-known titles or outdated editions may be less expensive.
Rarity
Due to their scarcity, rare or out-of-print books may command higher prices on the used book market.
Seller
Amazon permits many sellers to list their used books for sale, and each seller is free to set their prices. There may be price differences between sellers of the same book.
Edition
The edition of a book can also influence its price. First editions, limited editions, and collector's editions may cost more than standard editions.
Demand
The price of a book may be affected by its demand. If a book is in high demand, vendors may increase its price, even if it is in used condition.
Shipping Costs
Consider that shipping costs may be added to the price of the book, dependent on the location of the seller and the chosen shipping method.
Get an Accurate Idea of the Cost of a Specific Used Book
Visit the Amazon website or download the mobile app.
You can search for the book you're interested in using its title, its author, or its ISBN.
Peruse the search results and select the desired book.
On the product page for the book, you will find a list of available purchasing options, including new and used copies.
Click "Used" to examine the used copies offered by various sellers.
Examine the prices, terms, and shipping options offered by various vendors in order to find the best bargain that fits your needs and budget.
Prior to making a purchase, it is prudent to compare prices from multiple vendors because prices can fluctuate over time due to market conditions and seller decisions. Additionally, when purchasing used books on Amazon, reading reviews, and verifying the seller's rating can help ensure a smooth transaction.
How Can I Sell Used Books on Amazon?
Selling used books on Amazon is a simple process, and it can be an excellent way to earn extra money and declutter your bookshelves. Here is a comprehensive guide to selling used books on Amazon:
Create a Seller Account on Amazon
Register for an Amazon merchant account if you don't already have one. There are Individual and Professional vendor accounts available. In most cases, an Individual account is sufficient for selling used books.
Collect Your Books
Gather the used literature that you intend to sell. Please make sure they are in the condition you intend to convey in your listings.
Examine Book Values
Determine the approximate market value of the books you're selling through research. You can use Amazon's search function to locate comparable products and get a sense of the market rate.
Describe Your Books
Click the "Inventory" tab upon logging in to your Amazon seller account.
Choose between "Add a Product" and "Add a Listing."
To search Amazon's catalog for a book, enter the book's ISBN (International Standard Book Number) or title.
If the book is already listed on Amazon, you can list your duplicate by matching it to the existing listing. Verify and update as necessary the condition, price, and other details.
If the book is not currently in Amazon's catalog, you can create a new product listing by providing the book's title, author, condition, and description. Be as precise as feasible when describing the condition of the book.
Set Your Rate
Determine the price at which the book will be sold. Consider the item's condition, its market value, and the competition when establishing a price.
Method of Delivery
Choose between fulfilling orders yourself (Merchant Fulfilled) or utilizing the Fulfilment by Amazon (FBA) service. Amazon handles storage, shipping, and customer service for you when you use FBA.
Decide Shipping Cost
If you are personally fulfilling orders, choose your shipping method and rates. You have the option of providing free shipping or charging customers for shipment.
Describe the Book
Check your listing for completeness and accuracy. Then, select "List Your Item" to offer your book for sale.
Deal with Your Listings
Regularly monitor your Amazon vendor account to manage your listings, track your sales, and respond quickly to customer inquiries.
Deliver the Books
If you are fulfilling orders yourself, promptly package and dispatch the sold books to customers. Adhere to Amazon's transportation policies for a seamless experience.
Accept Payment
Amazon will typically deposit the proceeds from your book sales every two weeks into the seller's account. Set PayPal Cash Card option for an efficient purchase journey for customers.,
Customer Support
Provide exceptional customer service by promptly addressing any consumer inquiries or concerns.
To ensure a positive selling experience, remember to adhere to Amazon's seller policies and guidelines and accurately represent the condition of your books. Used book sales on Amazon can be profitable with minimal effort and attention to detail.
Key Takeaways
Buying used books on Amazon provides a distinct connection to the past and the experiences of previous readers.
Amazon's extensive selection of used books makes it a treasure trove for bibliophiles.
Condition, title, author, rarity, seller, edition, demand, and transportation costs influence the price of used books on Amazon.
Frequently Asked Questions (FAQs)
Does Amazon sell collectible used books?
Yes, Amazon does sell used collectible books, such as rare and like-new copies. These books may include first editions, inscribed copies, limited printings, and books with historical or cultural significance that are considered rare or collectible.
Do Amazon used books come with free shipping?
To find used books with free shipping options, you can filter your Amazon search results by selecting the "Free Shipping" filter, which will display books with free shipping from multiple sellers.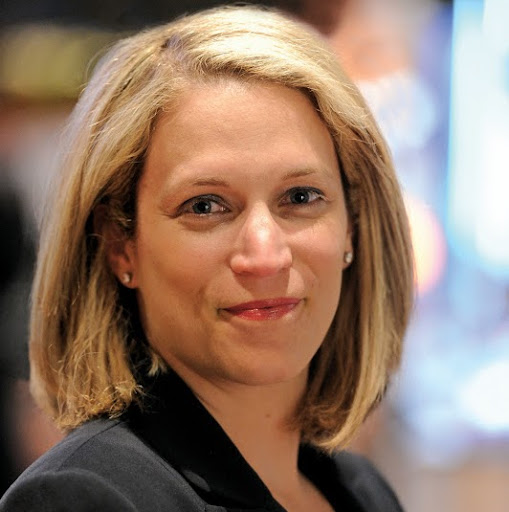 Patricia Norins is a strategic storyteller in the retail industry. With nearly 30 years of experience, she expertly combines innovative marketing strategies and industry knowledge to effectively convey brand stories. Coming from a fourth-generation retailer family, Patricia has a deep-rooted passion for retail real estate and has pioneered concepts such as adding retail to common areas and creating specialty leasing programs. In addition to her professional achievements, she actively mentors and contributes to the community, including co-teaching MBA classes.