Bringing convenience and excitement to your fingertips, Amazon has become a household name, offering a wide range of products, quick delivery, and guarantee to provide amazing services with the help of Amazon Shopper Panel review. But wait, there's more to the story than clicking that "Buy Now" button. What about those all-important receipts? They're not just pieces of paper or digital confirmations. Having receipts will help you organize records and ensure stress-free returns. If you find yourself questioning, "How to get a receipt from Amazon?" let's uncover the different methods of obtaining an invoice and how to print it for physical proof.
Quick Summary
Amazon allows customers to download an invoice through the app, email or the website. Downloading and printing the invoice is pretty simple and follows similar steps. Printing the Amazon receipt is for individuals who prefer a physical invoice. Even though Amazon does send an invoice through email, it is imperative to protect yourself against scammers.
How to Get a Receipt from Amazon for My Orders?
Amazon strives to provide a seamless shopping experience, including generating receipts for your orders. There are numerous ways to get your receipt from the store. Customers who are looking for the manual technique of getting a receipt can follow the steps mentioned below:
Whether you utilize a MacBook or a Windows PC, you must visit Amazon.com and log into your account. To log in, you will need a registered email and password.
Once logged in, go to the upper right-hand corner and click " Hello " under the greeting "Hello." This is where your username is written.
Go to "Your Account," and it will open a scroll-down list.
Press on "Your Orders". Then, you can choose the order you require a receipt by clicking on "View order details".
Click on "Invoice" on the right side.
Getting an invoice is that simple when it comes to Amazon.
This receipt can be downloaded right away. When you do choose that option, download it in a PDF format. It can be utilized anywhere.
Does Amazon Give Receipts For Returns or Pending Orders?
Yes, Amazon provides receipts for returns and pending orders to help customers keep track of their transactions and maintain a record of their interactions with the platform.
These receipts are essential documentation, including proof of purchase, returns, and tracking orders. Here's how Amazon handles receipts for returns and pending orders:
Receipts for Returns: The platform confirms the return process when you initiate a return for an item on Amazon. This confirmation serves as a receipt for the return and is usually sent to your email address. The return confirmation email typically includes the returned items, return labels, and refund information.
Receipts for Pending Orders: For such orders, the retailer sends you a confirmation email shortly after you make the purchase. This confirmation email functions as a receipt for the pending order. It contains essential details about your ordered items, including product names, quantities, prices, and estimated delivery dates. Once the order is shipped, you will receive an updated invoice.
Amazon Receipts on App
COVID-19 encouraged most businesses to shift their focus to online mediums. Keeping up with this trend, Amazon also created an app to make transactions seamless and easy for mobile devices. You can easily store your Amazon receipts on your Android phone, iPhone or iPad.
First, you must download the app on your iOS or Android device.
Open the Amazon app. Then, launch the app on your device and log in to your Amazon account.
Once you are signed into the account, click the Account tab.
A drop-down menu will open. Choose "Your Orders." Then tap the order you are looking for a receipt for. Moreover, you can also use the Search bar and type in the name of the product.
By tapping the next arrow, it will open up the invoice you are looking to download.
Next, you will need to tap on the search result.
To view the details, scroll down and click on "Download Invoice", which is available under Order info.
At this point, you can also choose to get other documents. For instance, some customers might require a warranty slip, which can be downloaded from the same place.
Your phone will download the receipt automatically as a PDF file.
Shoppers can view the invoice in a PDF file or get the receipt printed.
To print the receipt from the app, click the Print Invoice button, which can be found at the bottom of the page.
Amazon Receipts on Desktop Devices
If you are wondering how to download and save the invoice, this section will address this. To download the invoice on a desktop, follow the steps below:
Whether you have a Linux, Windows, or Mac, the first step is to visit Amazon.com.
Log in to your Amazon account by adding your credentials.
Clicking on the Returns & Orders, which is located at the top right corner.
Go to Your Order page and click on View Invoice.
The web page will show order details.
To print this invoice, click the "Print This Page for Your Records" link at the top of the receipt.
It will open your computer's standard print window.
At this point, you can save the receipt as a PDF.
When you want a physical copy of the receipt, you can press print, and you will have an invoice.
How to Download Invoice from Amazon Using Email?
Sometimes, you might not have access to the Amazon account or are lazy and don't feel like logging in. Can you still get the invoice? Believe it or not, you can.
When you purchase an item from Amazon, it will send you an email confirming the delivery. In addition, this mail contains a downloadable invoice. It is imperative to remember that the method depends on whether Amazon has this update system active in your country.
Go through the steps mentioned below to download an invoice from Amazon through the email:
If you provide an email address to Amazon, you will receive an email once you purchase something from the retailer.
Go to your mail and log in to your email account. This could be Gmail, Hotmail, or Yahoo!
Type the product name in the search bar and press Enter.
Find the items shipped email and click it open.
You will then have to click on 'View or Print Invoice'. It will redirect you and open the invoice in a PDF document.
Save the invoice to your preferred location for future reference.
With this method, you will not have to go to the Amazon website and log in. Moreover, it is best to download an invoice via this method when you do not have a desktop.
How to Print Receipt from Amazon?
There are several ways to download an invoice from Amazon. Once you have downloaded the receipt, you will have a digital copy saved. However, if you prefer a physical copy, it can be printed easily using the downloaded invoice. Follow the straightforward steps to print the invoice:
Open the downloaded invoice on your computer or mobile device. This will typically be in a PDF format.
With the invoice open, click on the "Print" option. It is usually found under the "File" menu on desktop devices.
You can also use the shortcut 'Ctrl+P' on Windows or 'Command+P' on Mac to access the printing feature.
Adjust print settings IF needed, such as the number of copies and page orientation.
At this point, you must select the attached printer and the number of pages to print.
Click "Print" to generate a physical copy of your Amazon receipt.
Do I Need an Amazon Receipt?
Yes, having an Amazon receipt for the items you purchase from the platform is best. Having an Amazon receipt can be more important than you think.
While it's tempting to avoid getting a receipt, there are several compelling reasons why storing your Amazon is a good practice. Let's explore why having an Amazon receipt matters:
Proof of Purchase: One of the most obvious reasons to store your Amazon receipts is to provide proof that you've made a purchase. It is beneficial if you have an issue with the product or want to make returns. For instance, an invoice can show your ownership if the product you ordered has malfunctions or defects.
Returns and Refunds: Most retailers, including Amazon, require a receipt for returns and refunds. You might need help returning your money or exchanging the product without a receipt. When initiating a return, you must send a copy of the receipt with the items.
Warranty Claims and Repairs: Many products have warranties that cover a specific period. If the item malfunctions or breaks within the warranty period, you'll likely need to provide proof of purchase to take advantage of the warranty. A receipt is the primary document that verifies the DATE of the purchase.
Budget management: When you have a receipt, customers can monitor and note their spending
Tax Tracking: People who run a business from home need the receipt for tax purposes. This builds a record and lets you pass the expenses to your customers.
Shifting costs to client: If you make orders on behalf of your client, you would require some compensation. Having a printable order summary of past purchases will keep your finances organized.
Amazon Fake Invoice Scam: How to Protect Yourself?
Amazon shoppers need to be careful and keep an eye out for fake invoice scams. Within these scams, you will receive an email that appears like Amazon but won't be.
These emails are falsified and will encourage customers to reveal sensitive account information. Known as "phishing" or "spoofed" emails, they look similar to an email by Amazon.
These emails tend to direct you to a website where customers must add their account information, including email address and a password.
Typically, these emails will suggest that you have placed the order of an item (usually an expensive one to create urgency) and also provide a number to call if this information needs to be corrected. It can lead people to steal your identity and misuse the information.
Protecting yourself against fake invoice scams is essential. Sophisticated scammers are employing effective strategies, which is why it is imperative to guard yourself.
Verify Email Source: Check the sender's email address. Make sure it's from an official Amazon domain. A scammer's email will look nothing like something Amazon would use.
Language Mistakes: Scammers tend to make spelling and grammatical mistakes. By keeping an eye out for these mistakes, you can identify a fraudulent email.
Look for Smile Logo: Amazon email has a smile logo in the thumbnail. You can check the thumbnail and avoid emails that have a different thumbnail.
Avoid calls or clicking the link: Typically, these emails will have a link, or a number to call that will redirect you into the scammers trap. Never call or click the link.
Check your orders: If you suspect that a person might have purchased an item through your account, it is best to log in and go through your order history.
Use Strong Passwords: Ensure your Amazon account is protected with a unique password. To add another layer of security, you can enable Two-Factor Authentication.
Look out for information required: Amazon or their representatives will never ask for personal details such as bank account, credit card number, birth city, Amazon password, or your mother's maiden name.
Key Takeaways
You can easily download an Amazon receipt through the website or the app.
Customers can download the receipt in several ways, including from the email, app, or website.
With scammers monitoring your activity, it is best to keep your personal information safe and never share it with anyone. Simple tactics such as looking for language mistakes and verifying email addresses will save you from hassle.
Frequently Asked Questions (FAQs)
Can I look up an Amazon receipt without an account?
You need an Amazon account to look up your order history and receipts much like how looking up receipts on Walgreens work. Logging into your account allows you to view and download your order invoices. Whether you are using a desktop or an app, signing in for access to the invoice is imperative.
Where to find an Amazon fresh receipt?
Amazon Fresh is the retailer's online and physical grocery store. This grocery store offers low prices on daily items and delivers the items the same day. Amazon Fresh receipts can be found in the same way as regular Amazon orders. Access your order history through the Amazon app or website to locate and download the receipt.
How to print a receipt from Amazon Prime?
Amazon Prime is a service by the retail giant that allows free delivery, exclusive TV shows, and amazing deals. It uses a subscription model, where customers pay monthly or yearly for these benefits. Printing a receipt from Amazon Prime is the same as for regular Amazon orders. Access your order history, choose the order, and download the invoice. Then, print the downloaded invoice using your preferred device.
People Also Asked
Should I use an online Amazon receipt generator?
No, using online receipt generators for Amazon or any other platform is not recommended. These generators may produce fake or misleading receipts, leading to returns, warranties, and fraud prevention issues. Moreover, these receipt generators might not provide authentic receipts and may lack the necessary information.
Can the invoice be downloaded before delivery on Amazon?
Yes, Amazon does allow its customers to download an invoice before delivery. To access this information, go to your order history, choose the order (for which you need the receipt) and then click Download Invoice. This downloaded file will be saved in a PDF format.
What Information Can I Find on Amazon Receipts?
Knowing what to look for in an authentic Amazon Receipt can protect you from being a victim of fraud. Generally, you will find the date of purchase, order number, items purchased, total cost of the purchase, and payment method. You can also find information about returns or exchanges made by you.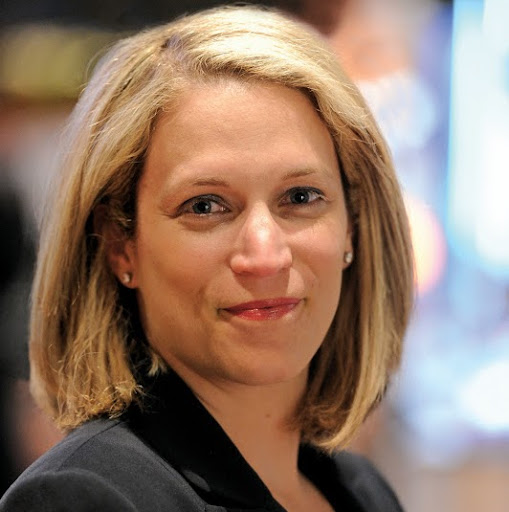 Patricia Norins is a strategic storyteller in the retail industry. With nearly 30 years of experience, she expertly combines innovative marketing strategies and industry knowledge to effectively convey brand stories. Coming from a fourth-generation retailer family, Patricia has a deep-rooted passion for retail real estate and has pioneered concepts such as adding retail to common areas and creating specialty leasing programs. In addition to her professional achievements, she actively mentors and contributes to the community, including co-teaching MBA classes.