You may be thinking: If there is no ongoing discount or promotional deal, you must pay full price for the items on Amazon. Not true! Return pallets are a game-changer for those looking to save big on everyday items, and I will show you how to buy Amazon return pallets and save up to 30%!
Quick Summary
Different return pallets, including used, refurbished, damaged, or sometimes even high-quality, overstocked items from Amazon, are available. You can purchase these for the price ranging from $300 to $2000, depending on the quality and type of items in the pallet. Generally, these cost 30% less than the retail value of the products in the package.
Where To Buy Amazon Return Pallets Online?
The return pallets are available for purchase online. So if you are worried about where to find an Amazon return pallet near me, a computer device and the internet are all you will need to have one delivered to your doorsteps.
Luckily, several reputable online marketplaces sell Amazon customer returns, overstocked items, and shelf-pulls from Amazon warehouses at reasonable prices.
Direct Liquidation: The website sells returns and overstocked merchandise from retailers, including Amazon. You will find many items here, such as electronics, furniture, toys, etc. Buyers are free to make bulk purchases or get smaller quantities only. They can also bid on auctions or purchase a particular item outright. It also works with Target and Walmart return pallets.
888 Lots: The company sells items in bulk but offers individual products at incredibly lower prices. Additionally, you can create custom selections to negotiate reasonable prices. 888 Lots have a diverse target audience from inside and outside the US.
Liquidation: Liquidation.com specializes in auctions for large online retailers like Amazon.com. You can purchase customer returns, surplus inventory, and overstock merchandise here through auctions or direct payments.
B-Stock: Famous for reselling Amazon return pallets, including electronics, apparel, and home goods, B-stock is one of the leading online platforms that host returns from other major retailers. Similar to Liquidation and Direct Liquidation, customers can bid on auctions here or purchase items outright.
Amazon Liquidations: Did you know Amazon itself has a liquidation platform where it sells customer returns and surplus inventory? You can browse and purchase the items you are looking for directly from Amazon.
Via Trading: The website offers Amazon return pallets and returns from other retailers at discounted prices. You can purchase pallets here, including electronics, home goods, and apparel, either in bulk or smaller quantities, if you want. '
BULQ: BULQ is one of the largest sellers of liquidation merchandise, and they sell return pallets from Amazon. However, there are no auctions. You have to add items to the cart and pay at the checkout.
BoxFox: The BoxFox marketplace sells overstocked items from individual retailers on Amazon. The best part is that it only sells brand-new products, so you can rest assured that all the items you receive will be intact and intact.
BlueLots is a US-based company that deals with Amazon return pallets and does not charge buyers any additional fee. All sales are auction based, and you can read about the condition of the items in the pallet beforehand.
It is important to do thorough research before choosing a reseller. I recommend you review previous buyers' reviews and ratings to make a well-informed decision.
How Much Does It Cost To Buy an Amazon Return Pallet?
The cost of the return pallet from Amazon depends on several factors, including the condition of the items you are buying and the category of the pallet. The cost can range from $300 to $2,000 or more.
Customer returns at Amazon are available in a range from brand-new products to defective ones or heavily damaged items. The price of the pallet varies depending on the condition of the products you are buying.
Moreover, if you purchase an Amazon return pallet that includes electronics or appliances, the cost tends to be higher. As for clothes and toys, the pallets are generally cheaper.
As a general rule of thumb, you should be paying 20% to 30% of the retail value of the items included in any pallet category you buy. For example, if the overall price of the products in the pallet is up to $10,000, the return pallet should not cost you more than $3,000.
Amazon Return Warehouse Deals To Save Big
Amazon warehouse deals are a great way to save as these often introduce discounts, even new or almost-new items you can buy with up to 90% off.
Buyers can make money through these deals by identifying new items on sale and selling them for a higher price to earn profit.
It would be best if you also aimed to purchase the items in bulk or get multiple pallets at once to make the most out of the discount.
The deals are quite reliable, and so is the retailer in this case, i.e., Amazon, but I always recommend buyers exercise caution when purchasing return pallets. A little online research will save you from purchasing via unreliable resellers and avoiding scams.
If the Amazon return warehouse location is somewhere near, that's all the more reason why you should consider these deals!
Can Amazon Renew Help Me Save Up to 60%?
Amazon Renewed does not host an extensive range of products from Amazon. However, it sells available items at significantly low prices.
Most products are sold at 40% to 60% off the original retail price. You will typically find electronics, smartphones, and laptops here. Moreover, all products are inspected by Amazon technicians, so you can rest assured that there will be no defects.
Benefits Of Purchasing Return Pallets From Amazon
Pallets at Amazon are sold at significantly lower prices.
They can make money off them by reselling the items individually or as a package they don't need for their personal use.
Return pallets offer a wide variety of products as well. They can include electronics, appliances, toys, cosmetics, etc.
Moreover, it is quite a sustainable approach to purchasing Amazon return pallets as it helps reduce wastage.
Downsides To Consider When Buying Amazon Return Pallets
You may buy damaged or defective goods or items with missing parts. Therefore, you must carefully inspect the pallet and ensure all products are in good working condition.
Buyers can also not hand-pick what comes in the pallet. You can only choose a category of the products you want to buy, but there is no control over specific items included in the pallet.
It is difficult to determine whether you are buying from a reputable source. As a result, scams and misrepresentations can occur, due to which buyers need to be cautious.
Sellers often impose high shipping costs for buyers who are living far away. Considering these charges before deciding whether the pallet is worth the purchase would be best. In some cases, you may have to pay $300 to $500 as shipping expenses per pallet.
Types of Amazon Returns Truckload To Choose From
Unmanifested Truckload: These include returns that have yet to be sorted into categories. Unmanifested truckloads are a good option for those who want to take risks with high chances of finding something very valuable among the items.
Manifested Truckload: The return pallet, in this case, will include a list of all the items that are part of the truckload so buyers will know what they are getting.
Overstock Truckload: As the name suggests, the truckload includes overstocked products in the warehouse, and Amazon stores can only sell some of them at full price. Although the items included in the package can vary, an overstock truckload typically includes appliances, electronics, and furniture.
Store Returns: These include items returned to the Amazon store by customers. The purpose of return may be for an exchange or simply because they did not like the item. However, it can also be because the product is defective, damaged, or has a missing piece.
Salvage Truckload: This type of truckload includes products that have been damaged, so they can not be sold. They are a reasonable choice for buyers who are interested in refurbished products at extremely low prices.
How Can I Buy Good Quality Amazon Return Pallets?
It can be challenging to find good quality Amazon return pallets that do not include any defective or damaged items, but a few tips can help you with the selection.
Manifested truckloads include a list of items that are included in the pallet. You should carefully go through it to determine that nothing is damaged or defective.
Buyers can also use the list to determine the retail value of the pallet and compare it with the resale price to decide whether the purchase is worth it.
It helps to purchase the pallet from reputable sellers since they have strict control standards and will not scam you off your money by selling items in bad condition.
Shelf pull-offs are also reliable purchases. They are removed from the store due to overstocking for other reasons and often maintain high-quality standards and original packaging.
Are Amazon Return Pallets Real and Safe?
Amazon return pallets are completely safe to buy if you purchase them from reputable sellers. Thorough research can help you minimize the risks of buying defective products.
Online scammers often try to sell counterfeit or fake products as genuine ones through resale pallets. Therefore, it is important to only deal with reputable companies selling high-quality products.
Some electronics, for example, are subject to certain restrictions that make it difficult to legally sell them. Ensure you are not going against any state law or regulation while buying Amazon return pallets.
Return pallets are safe as long as buyers make necessary purchases and watch out for scamming deals that seem too good to be true.
Does Amazon Ever Throw Away Returned Items?
Amazon's flexible return policy allows customers to return an item for a refund or exchange for a valid reason. Moreover, Amazon does not throw away returns. Instead, they are liquidated through wholesale sellers or donated to charities.
Returned items collected from Amazon are mostly sorted into pallets or truckloads. The liquidators then sell the items to the public or other resellers.
Amazon also only throws away items that are worthy or reselling, or hazardous. The company follows the proper procedure for disposing of the items. Amazon often sends such products to disposal centers where they are recycled, donated, or responsibly discarded.
Do Customer Returns Affect Amazon Business?
Excessive product returns by customers pull down Amazon's profit by at least 30%. Besides reducing profit margins, it disturbs seller performance metrics and complicates inventory management.
When a business, Amazon or any other, continuously has to accept customer returns, it leads to financial losses. Furthermore, it isn't very clear to update inventory on the website. Amazon may need to hire additional resources to keep a check on the returns, which eventually results in higher operational costs.
It could be better for the seller's reputation too. Negative reviews reduce the chances of a potential lead turning into a buyer. The returns also adversely impact sales ranking and reduce a website's visibility on the search pages. Amazon is already a retail business that relies heavily on customer reviews and insights that it often collects through Amazon Shopper panel platform. You can imagine how seriously it would take customer who are not happy with their shopping experience.
Tips! How Can You Make Money By Selling Amazon Returns?
You can resell Amazon pallets to make a profit. This hack works wonders if you know the worth of the items you are selling and choose the right platform.
First of all, you should calculate the exact value of the items. Some products are worth selling, while others will yield little profit. You can easily learn about the prices of items by visiting online retailers like Amazon or eBay.
Then you have to clean and sort the items according to specific categories, such as clothing, electronics, toys, home decorations, home goods, etc.
The next crucial step is to look for the right platform to resell the items and make a reasonable profit. Platforms like Facebook Marketplace or eBay have their own rules, regulations, and fees. Considering this before choosing which platform best serves your needs would be best.
You must competitively price the items to make a profit. The prices should be reasonable so you do not get paid for the item you sell.
As long as you are transparent about the condition of the items and price them appropriately, you will make a profit. If you are good with the customers, you can turn this strategy into a brand in the long run!
Key Takeaways
You can purchase good quality return pallets from Amazon by researching reputable sellers. A good-quality pallet may range from $300 to $2,000.
Amazon return pallets can be a great way to save money, but it is important to research before you purchase anything to ensure the quality of the items you receive.
Direct Liquidation and Liquidation.com are some of the most reliable resellers from where you can purchase return pallets.
Frequently Asked Questions (FAQs)
Is the $85 Amazon return pallet worth it?
The $85 return pallet may or may not be worth your money depending on the content of the package. $85 is a good deal is a good deal if the items are in a new condition and none are damaged/defective.
Can I buy Amazon returns directly from Amazon?
Yes. You can purchase Amazon returns through its warehouses or directly from the Amazon website.
Is it profitable to buy a return pallet?
Return pallets can help you save a lot. For example, Amazon return pallets offer potential savings of 30% to 50%.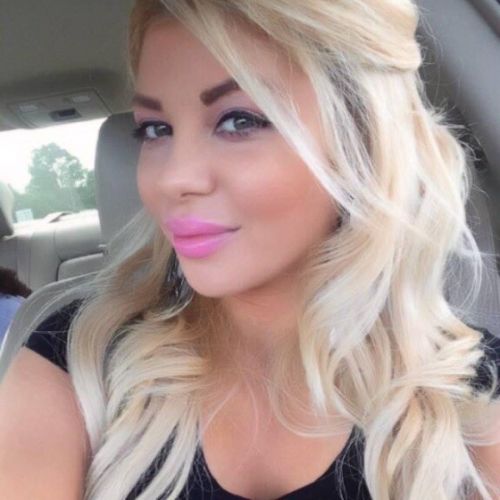 Jeannine Mancini, a Florida native, has been writing business and personal finance articles since 2003. Her articles have been published in the Florida Today and Orlando Sentinel. She earned a Bachelor of Science in Interdisciplinary Studies and a Master of Arts in Career and Technical Education from the University of Central Florida.