Online shopping is my all-time favourite! Rather than visiting a physical store, it is easier, quick, and usually less expensive. However, some instances can be annoying, such as the inability to employ my usual payment method on particular online stores. I use my Google Pay account for nearly all my online purchases since it's safe and easy. But does Amazon accept Google Pay? Here's what I learned after doing some digging!
Quick Summary
At present, Google Pay is not supported on Amazon. The e-commerce giant uses an exclusive payment method. The lack of service can be explained by Google's service fees and Amazon Pay, Amazon's payment method. A broad range of other payment options is available from Amazon, like Visa, Mastercard, Discover, UnionPay, American ExpressDiners Club, NYCE, JCB, STAR, China, and Amazon Gift Cards.
Does Amazon Accept Google Pay In the USA Only?
Google Pay cannot currently be used for making purchases on Amazon.com.
There is another option accessible if Google Pay is the only way that you can pay and you would like to shop on Amazon.
Buy an Amazon gift card from a shop that takes Google Pay or a third-party platform. You can then use this gift card to wrap up your Amazon purchase. Safeway is a good option to consider for the purchase!
Reasons Why Amazon Does Not Take Google Pay
Amazon provides its payment system named Amazon Pay on mobile and desktop devices. Other mobile payment options, like Google Pay, should be acknowledged by merchants who support this payment option.
Since both Google Pay and Amazon Pay compete for the same customer base, this scenario is a consequence of their competitiveness. It makes perfect sense that Amazon would prefer not to use Google Pay on its retail platform.
There is no news that Amazon will eventually allow Google Pay. Amazon has yet to state that it plans to bring in Google Pay formally, and given its commitment to expanding Amazon Pay, it seems uncertain that the company's approach will change.
Amazon prioritized the growth of Amazon Pay over competition like Google Pay by investing significant resources to enhance its user experience.
List of Other Payment Methods That Amazon Accepts
Amazon offers an extensive list of other forms of payment for your platform transactions while not supporting Google Pay. The options for payment supported by Amazon range extensively:
Visa
Discover
MasterCard/EuroCard
American Express
Prepaid credit or gift cards from Visa, American Express, or MasterCard
JCB
STAR
Diner's Club (With U.S. billing addresses only)
Amazon Reward Visa Signature card
NYCE
China UnionPay
STAR
Amazon Store Card
Amazon Secured Card
Amazon Gift Card
SNAP EBT
Flexible Spending Accounts (FSA)
Health Savings Accounts (HSA)
You can log in to your Amazon Wallet to add another payment type to your account. When making a purchase, you can also choose another form of payment during the checkout process.
Does Amazon Take PayPal?
PayPal is not an accepted method of payment on Amazon. You can make purchases using a PayPal Cash Card.
In the same way, you can use the tactic of buying an Amazon gift card via a third-party store or website and making a payment with PayPal. You can use the gift card you just purchased to conclude your Amazon transactions.
Although Amazon does not take direct PayPal payments, there used to be an option called PayPal Key. By using this service, online purchases could be made with a code provided by PayPal and not a credit card number.
Sadly, PayPal Key ultimately ended on April 20, 2022. But if PayPal brings back a service like PayPal Key, it might be a valuable means to make transactions.
Notably, PayPal now provides debit cards that work precisely like PayPal Key and can be used on Amazon. PayPal pointed out that the decision to give preference to the launch of debit card offerings was one of the factors in terminating the PayPal Key initiative.
PayPal pay in 4 option is a great way to make your purchases more affordable. Other BNPLs like Afterpay on Amazon are questionable although the platform does allow buyers to split their payments on Amazon.com.
Can I Use Venmo On Amazon?
Yes, you can. Venmo is a popular alternative payment method on Amazon. You have the choice of linking your Venmo and Amazon accounts altogether. 
This presents a beneficial opportunity for loyal Venmo users since you can use your balance on Venmo to make payments for Amazon purchases directly. Follow these rules if you want to add Venmo as a means of payment on Amazon:
Get a debit card for Venmo.
Sign into your account on Amazon through the website or mobile application.
Choose "Add a Payment Method" to add a payment method.
Adhere to the steps provided, type out the requested data, check it, and then hit "confirm."
List of Stores That Accept Google Pay
Although Amazon doesn't offer Google Pay, it can be used as a payment method at many stores across the United States. The following list lists some of the renowned businesses which accept Google Pay:
American Eagles Outfitters
Domino's
Foot Locker
Dunkin Donuts
7-Eleven
Denny's (the US only)
McDonald's
Starbucks
Is Google Pay Better Than Apple Pay?
Whether you own an Apple device determines if you should use Google Pay or Apple Pay.
It's generally better to use Apple Pay if you have an Apple device to process it. Apple Pay is widely accepted and is suitable for Amazon.
Google Pay is an alternative option for situations where Apple Pay is unavailable. However, I recommend having a secondary payment option, like one through Amazon, if Google Pay isn't accepted.
Is Google Pay Better Than Amazon Pay?
Amazon Pay might be a good option for those who shop on Amazon regularly, particularly considering Google Pay's unavailability. However, the acceptance of Amazon Pay among retailers is considerably more limited than that of Google Pay.
Google Pay is more beneficial, given more acceptance than Amazon Pay. It is an appealing choice for selecting both payment services, giving you more options.
It's essential to comprehend the differences between both of these payment options. Both Google Pay and Amazon Pay allow quick digital transactions, but since different companies operate them, they have other prerequisites for compatibility. Amazon Pay is directly connected to data from Amazon.com, but Google Pay doesn't need a smartphone application.
In addition, Amazon account holders who utilize Amazon Pay instantly have access with their credit or debit cards, needing no additional registration. Google Pay does not immediately link your accounts; you must manually add the payment information via the app.
List of Stores That Accept Amazon Pay
Beyond Amazon, many retailers accept Amazon Pay's virtual wallet payment solution. Here is a list of businesses that accept Amazon Pay with convenience:
Blue & Cream
BlueFly
Clare V
Cupshe
Costumes4Less
Current/Elliot
Designer Studio Store
East Dane
Bambi Baby
Fashion Nova
Fanatics
BodyBuilding
Barbell Apparel
BeautyBio
Baseball Express
Colorado Kayak Supply
Look at the "Use Google Pay Nearly" note in your account to determine if nearby stores accept Google Pay.
Benefits of Using Google Pay Instead of a Credit Card
Instead of typing in credit card information, payment systems like Google Pay are more enticing due to the higher level of security for payments they offer. Google Pay generates a unique code for each transaction, keeping procreation impossible rather than giving the retailer access to your credit card information. This safety feature guards against unlawful utilization of your credit card information.
Also, Google Pay differs from regular credit cards in that you need your approval for each purchase made with your phone. Unlike many credit cards, which are susceptible to fraud without a PIN or authorization, Google Pay's thorough system prevents the unauthorized use of snatched cards.
Since your digital wallet has advanced safety features, the thief cannot use it even if the phone is stolen.
Google Pay promotes ease while improving security and living in an area where daily cashless transactions make it easy for people to go outdoors with just their phones. You can quickly move around your day if you have a phone that serves as a wallet.
Update! Does Amazon Plan To Take Google Pay In The Future?
Both Google Pay and Amazon Pay are digital wallet payment options, so it is obvious that they are both targeting the same market. Amazon has invested much money into establishing its Amazon Pay system, indicating its desire to become the go-to option for innovative digital payments.
Considering this, it is hard to imagine Amazon swiftly integrating Google Pay in the near or far future.
However, the ever-evolving business domain presents the possibility of unanticipated developments in the distant future, including possible scenarios like mergers, takeovers, or cooperation among Google Pay and Amazon Pay.
Key Takeaways
Google Pay is not an acceptable payment option on Amazon.
This lack of support is brought about by Google's service fees and Amazon Pay, Amazon's payment method.
If you wish to utilize Google Pay for making purchases on Amazon, you may buy an Amazon gift card through a third-party merchant or website that accepts Google Pay.
Frequently Asked Questions (FAQs)
What stores accept Google Pay?
Foot Locker
Best Buy
Walgreens
McDonald's
Burger King
Sprouts
Whole Foods Market
Dunkin' Donuts
Does eBay accept Google Pay?
Many payment options are available, such as PayPal, Google Pay, Apple Pay, and credit and debit cards. Go to the Shipping and Payments section of the ad to see the authorized payment options.
How to use Google Pay on the Amazon app?
Amazon.com doesn't back Google Pay. You can pay for your purchases on the website with several additional payment options, like Visa.
Can I buy a gift card with Google Pay?
You can use Google Pay to buy Gift Cards on the eGifter.com mobile site.
Who can pay you with Google Pay?
With Google Pay, you can get cash from family and friends. There are no fees involved in sending or receiving money via Google Pay. When you collect or claim funds, you can see the money in Google Pay or your Google Pay account.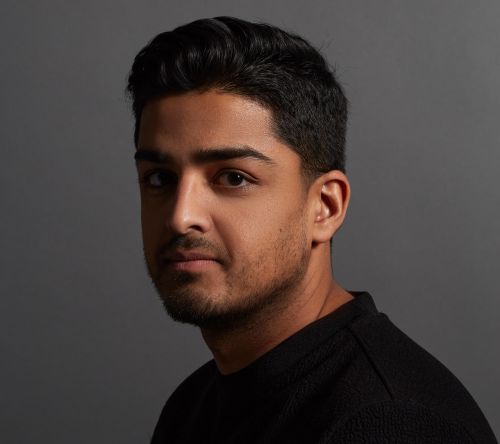 Ali Anees is a professional brand marketer focused on enhancing customer experiences. His focus is on conducting all-rounded research on U.S. retailers and services to provide updated information for our consumers.
He has a background in strategizing and developing marketing tactics for large Consumer Packaged Goods organizations. His understanding of the industry is beneficial when it comes to finding detailed and accurate information for our consumers.