You would want a phone that fits your budget and needs. Pleasingly, Amazon is at your service, offering an extensive range at affordable prices. But is Amazon a safe place to buy mobiles? On top of that, are phones on Amazon actually cheaper than other retailers? That's what I am about to walk you through!
Quick Summary
Amazon is a reliable and safe choice when purchasing a phone, but you should research to ensure you're dealing with reliable vendors. Interestingly, Amazon provides a wide range of phones at reasonable prices, among which Samsung Galaxy S8, iPhone 8, and Google Pixel 4a are the top choices to consider. However, you should pay attention to the factors that may make them more economical than other dealers, such as competitive prices and availability of refurbished or international models.
Is Buying Phones on Amazon Safe?
Yes, buying a phone on Amazon is safe. You can trust Amazon as a reliable source when buying phones.
They have a reputation for exceptional customer service and reliable products, making them one of the top tech businesses worldwide. The thorough vendor and seller review processes on Amazon ensure that anything offered on the marketplace complies with their high standards.
Although certain risks are associated with buying phones on Amazon, following the recommendations below and using Amazon's terms will help ensure a safe and legitimate purchase. You can also look into what customers are saying about Amazon services before you finalize any purchase.
Should I Buy Used Phones On Amazon?
Amazon ensures that all refurbished or used phones on its website are legitimate when they sell them so that you can buy used phones there with assurance. They provide an in-depth product description on the details page, so customers should thoroughly study this part for all their queries. 
Also, verify that the warranty is still in effect when you get your phone. You can quickly exchange a product following the standard conditions and procedures if problems develop.
Used phones have the same return policy that applies to brand-new phones. So, if Amazon has not officially defined the return period, this method is risky and complex. Fortunately, the service offers a unique and compelling customer care service to assist with any issues experienced by clients.
Is Buying Clearance Unlocked Cell Phones From Amazon Safe?
Buying unlocked phones from Amazon is risk-free and a straightforward process. A thorough installation guide for unlocked phones is accessible on Amazon for customers, like information on the proper SIM card size.
You can use any network's SIM card in an unlocked phone for making calls and sending messages, as it is not locked to a specific carrier. But before you purchase, make sure the phone is compatible with your standard page for the internet.
You can choose between factory and carrier-unlocked phones on Amazon. Factory-unlocked phones are more adaptable and simpler to use with any network than carrier-unlocked phones, requiring a unique code to unlock. At the same time, the factory-unlocked phones come unlocked directly from the manufacturer.
How To Unlock a Phone Bought on Amazon?
Start by turning on your Amazon phone and adding a separate SIM card.
Check your Amazon phone's screen for an unlocked window.
Type in the SIM network unlock pin codes in the order listed here: Unfreeze confirm; NCK confirm. Repeat it after a few tries if it fails the first time.
If an RGCK code is provided, use it in the same manner you would like an NCK code.
If given a service provider pin, add the following codes correctly: Confirm Unfreeze, confirm SPCK.
Your Amazon phone will be network unlocked and ready to use after entering the correct codes.
Reasons Why Phones Are Cheaper on Amazon Compared To Other Sellers
Small-scale sellers adjust their prices on Amazon to make a profit while maintaining their market share. The prices are then marked up a bit by Amazon for its revenue, but not so much to make them appear overly expensive. As a result, Amazon usually offers lower prices than other wholesale sellers.
Amazon has transformed how we buy online by establishing a platform that connects small-scale business vendors to a substantial market of customers. They have a unique pricing plan for vendors and customers, which is the key to their accomplishment.
Traditional distributors must pay more for basics like rent, electricity, and employees as part of their everyday operations. They usually raise prices in order so they can pay these costs and generate revenue, making it more difficult for buyers to afford their products,
Thankfully, Amazon's online marketplace takes care of all these expenses, leading to reduced prices and more access for all customers. For the best offers and rates, consider buying on Amazon whenever you want to make an online purchase!
List of Best Phones Available On Amazon 2023
Picking the best phone for your needs might take time and effort with the range of devices available today. We luckily have your back. To give you knowledge of the best options, we have compiled a list of the top 7 mobile devices now available on Amazon.
Our list contains options ranging from expensive Amazon phones with cutting-edge capabilities to some Amazon phone price options that aren't going to break the bank.
1. Samsung Galaxy S20
If you're looking for a smartphone that can handle your hectic schedule, the Samsung Galaxy S20 is the only phone you need from Samsung cell phones at Amazon. You can stream, download, and share content quickly with 5G internet speeds.
You can also record every moment with perfect clarity using its powerful camera. The Samsung Galaxy S20 gives consistently excellent results whether you're capturing pictures or filming videos. Also, a 6.5-inch screen lets you enjoy all your entertainment in spectacular clarity.
The only drawback? The bigger size might be better for people who prefer smaller phones. However, the Samsung Galaxy S20 is the best phone for you if you want speed, power, and style in a mobile device.
2. Apple iPhone on Amazon
The pre-owned Apple iPhone 8 in exquisite rose gold is an excellent choice if you love Apple but don't want to spend much money on it. This cell phone is ideal for people on a limited budget as it has 64GB of storage and iOS. Also, it's an excellent choice for selfie lovers due to the front and rear cameras. The 4.7-inch screen is also designed with comfort in mind, so it fits in your hand.
The Apple iPhone 8 has much to offer, although it may not have the most advanced features. Pick the one that ideally suits your style among the four available colors, like rose gold. Moreover, buying a used phone is safer for the environment and can save you money.
But the iPhone 8's limited support for 4G implies it will be slower than smartphones with 5G features. Overall, a used phone purchase might also be unsettling for some individuals. A used phone is a smart option if you want to save money and the environment.
3. Google Pixel 4a
The Google Pixel 4a is a smartphone you should consider if you're searching for an Android phone. The device has a large 5.8-inch HD screen, which makes it ideal for enjoying your favorite television programs and movies with sharp, vibrant visuals. Also, you won't be concerned about constantly deleting photographs and films to clear the way for new ones due to the massive 128 GB of storage.
The front and rear of the Google Pixel 4a come with video-recording cameras. With a 12-megapixel lens and choices for night and portrait mode, this back camera is worth mentioning. This phone's battery life, though, is its most impressive feature. The Pixel 4a has a remarkable 24-hour battery life when fully charged.
However, the Google Pixel 4a does not feature 5G, which may be an issue for some customers who prefer more accessible internet speeds. Yet, the 4G connectivity is still sufficient for many operations, and the Pixel 4a is still an established contender in the market for Android smartphones.
4. TCL 10L Smartphone
Are you hunting for a smartphone capable of capturing the beauty of your surroundings? The TCL 10L Smartphone is your best pick. You may capture stunning photos with this Android phone's 48MP quad-rear camera, which will truly impress you. It also includes a front camera for all your selfie cravings.
The 6.5-inch screen that the TCL 10L comes with has ample space to display your photos and videos. In addition, you will have enough space to store all of your high-quality photographs with 64 GB of storage. Even though the 4G internet access on this phone is slower than 5G, it is still functional for many tasks.
The TCL 10L also comes in two color choices, so you can select the one that most closely matches your taste. The TCL 10L is attractive for anyone hoping to enjoy the world's beauty.
5. AT&T BL102-2 DECT 6.0 Cordless Phone
Presenting the AT&T BL102-2 DECT 6.0 Cordless Phone, a fantastic mobile device that provides both ease and convenience, ideal for residential use. You can remain connected from any room in your house using the two cordless phones.
With many features, this cordless phone set will accommodate all your communication needs. You can record messages on your answering machine so you won't miss important calls or messages. Also, you can avoid unwanted calls using the call-blocking tool.
Caller ID announcer is one of many notable features of the AT&T BL102-2 DECT 6.0 cordless phone. The caller's name appears immediately as the phone rings, allowing you to prepare for the talk. For those who have hearing issues, this feature can be beneficial. Even from a distance, you will know who is calling due to the phone's large screen displaying the caller's name.
You can extend the AT&T BL102-2 DECT 6.0 cordless phone set by adding a maximum of five different phones. This feature is ideal for people with bigger households or who must have phones in multiple places. You will receive all vital messages and gossip as the answering machine may record as much as 22 minutes of audio for every message.
This cordless phone set's only downside is that it's designed solely for use at home. Even though you might not be able to operate it outside of your house, the features and convenience of this phone will make you never consider leaving your home phone back.
6. Moto G7 Plus
Featuring a 16MP camera and optical image stabilization, the Moto G7 Plus Android smartphone claims to capture every moment. The latter feature ensures that every image you capture is clear and blur-free. You can stream videos of your choice in high-definition owing to the phone's 6.2-inch HD screen and 4G connectivity. Also, the built-in Dolby audio-tuned stereo speakers offer exceptional sound quality.
We would have preferred a more significant number of pixels for the camera, which is the one shortcoming. But it still beats many of the market's other camera phones. Those looking for a reliable mobile phone with cutting-edge features should consider the Moto G7 Plus.
7. TracFone Samsung Galaxy A01
Amazon's Samsung Galaxy A01 from TracFone is an economical smartphone with excellent performance. You can stay connected and keep your important data without fretting about growing out of space when you have 16GB of RAM and 4G internet access. It also features a 5.7-inch screen, perfect for streaming videos or using your favorite social media applications.
One of the best features of the TracFone Samsung Galaxy A01 is that it provides a prepaid sim card, so you won't be concerned about extra charges or agreements. Considering all the features this phone offers, you'll get a lot for your money.
Although this phone's 2mg rear camera and 5mp front camera may not have the same quality as some other phones, it's essential to consider that it is economically priced. The TracFone Samsung Galaxy A01 is an excellent pick for everyday use, even though there may be better choices for professional photography.
It's necessary to note that this phone can only connect to the Tracfone wireless network for the internet. So even if it's not the most versatile choice available, it's an excellent pick for people who can only sometimes be connected while on the go.
Tips! How To Ensure That Phones Bought on Amazon Are Legit?
Many people would prefer to buy a used or refurbished phone. However, the good thing is that used phones can be trustworthy if you buy them from an authorized dealer. And when it comes to suppliers for refurbished products, Amazon ranks as one of the most reliable.
The manufacturer thoroughly cleanses and examines the phone when it is being reconditioned. The phone is reviewed to ensure it adheres to high standards after repairs. After that, it is returned to its default settings and placed for sale as a refurbished device.
Amazon Renewed's program provides like-new refurbished products such as smartphones, computers, and household appliances. These second-hand items have undergone testing and inspection by authorized providers to ensure they operate and look brand new. Also, they are protected by the Amazon Renewed Guarantee.
A wise way to save money without losing quality is to purchase a used or refurbished phone from Amazon. But to avoid being scammed, you need to use caution and do your research. A seller with an established track record and many favorable reviews is worth looking into. Check for a few essential factors given below when buying a phone from Amazon Renewed:
The battery's lifespan and the phone's condition should be assessed first. If you want not to replace your phone's battery immediately, choose one with a battery life of at least 80%. To ensure you get what you wish, thoroughly review the product description.
The phone's carrier compatibility is yet another significant factor. Before placing an order, confirm the phone is compatible with your carrier. For even more peace of mind, check if a warranty is available.
Consider using a Phone-checking device history report to be sure the purchase you're making is safe. With this extensive review, you can look up the device's history and avoid buying a phone with an unclear account.
Key Takeaways
Amazon provides an extensive range of mobile phones featuring new, used, and refurbished models. Still, customers need to exercise caution and do some digging to ensure they get a safe and reliable cell phone.
While buying pre-used or clearance phones from Amazon can help you save money, you must weigh the potential hazards and advantages while taking precautions to be sure the item is legitimate and operational.
Amazon's phone costs can be reasonably compared to other marketers, but buyers need to be wary of possible challenges like fake products and unauthorized vendors.
Frequently Asked Questions (FAQs)
Can I still buy an Amazon Fire phone?
You can no longer buy an Amazon Fire phone because the company has ceased producing them. Even though Amazon keeps sales data for any of its products, experts considered it a failure due in part to its constantly falling prices and a previously disclosed $170 million write-down. So, August 2015 witnessed Amazon stop producing the Fire Phone, and sales were soon halted.
Is an Amazon phone contract compulsory when purchasing cell phones?
It is not compulsory to enter any annual contract with Amazon when purchasing a cell phone here.
What does "locked" signify when purchasing a mobile phone from Amazon?
Software code termed a carrier-imposed "lock" prevents your phone from operating on other mobile networks. Contrarily, if you have an "unlocked" phone, you can pair it with any carrier offering service on a good web. This is only a single perk that comes with an unlocked phone.
Which mobile is better, Amazon refurbished or renewed?
It might surprise you when you discover that the terms refurbished and renewed refer to the same thing! Both times usually suggest a product has been used and returned to the initial vendor, who afterward had any issues fixed. But refurbished products might be in like-new condition and have yet to experience less use.
Can I return the cell phone that I bought from Amazon?
Any Amazon item or device you bought from an Amazon Pop-Up can be returned for a full reimbursement within 30 days if it is brand new and produced according to the return policies. Bring any Amazon product you got from an Amazon Pop-Up to an Amazon Pop-Up for returning it.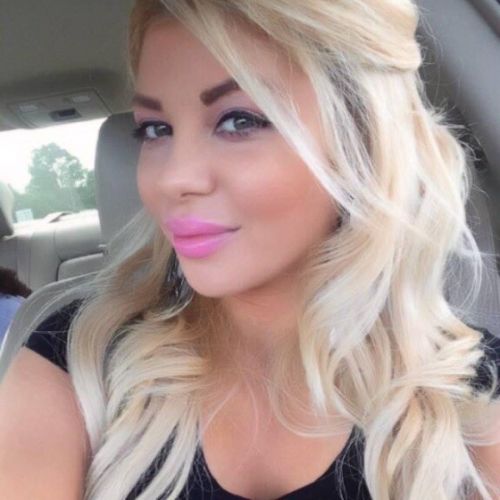 Jeannine Mancini, a Florida native, has been writing business and personal finance articles since 2003. Her articles have been published in the Florida Today and Orlando Sentinel. She earned a Bachelor of Science in Interdisciplinary Studies and a Master of Arts in Career and Technical Education from the University of Central Florida.