Shoppers are consistently finding novel ways to find diverse payment methods that offer flexibility. Klarna, a renowned name in the world of buy now, pay later services, is gaining popularity because of its wide range of benefits. If you are excited to use Klarna and are an avid online shopper, you must wonder, "Does Amazon Accept Klarna?" Let's discover how Klarna and Amazon have collaborated to streamline customer payments.
Quick Summary
Amazon does not accept Klarna as a valid payment option; however, numerous options exist to use Klarna for purchases on the platform. Using Klarna to buy items on Amazon is pretty straightforward, where you must link the two accounts. Customers have complained about issues that they face with Klarna. Troubleshooting these issues is easy. Moreover, you can easily manage your payments with simple-to-use tips such as budgeting, setting reminders, and choosing a suitable plan.
Can I Use Klarna on Amazon?
Even though Klarna is not listed as a valid payment method for Amazon purchases, there are still ways that you can pay for the products bought with it.
Klarna can be used on Amazon for different regions, including The United States, the United Kingdom, and Australia. Customers can use Klarna to split the cost into installments (typically 3-4 interest-free). However, shoppers will have to check the options available in their region. Some areas might support interest-free installments, while others might allow you to defer the payment for 30 days.
To pay for items on Amazon using this method, shoppers must use Klarna's one-time card feature. Luckily, using Klarna is easy and takes a couple of minutes.
You must open the Klarna app, choose Amazon from the merchant list, and add products to the cart. By clicking the Pay button, you can create a one-time card that will allow you to initiate the transaction.
At this point, customers will have to opt for the financing terms. Generally, there are no restrictions regarding items that can be bought from Amazon through Klarna financing. The loan is received contingent upon the cart's amount rather than the items. To use Klarna, mention the amount required when creating the card.
You can expect Klarna to check your credit and borrowing history before approving the loan. If you want to refund an item on Amazon, you will receive the refunded amount in the original payment method.
Steps to Use Klarna on Amazon
Naturally, the first step to using Klarna is signing up. Users must add their details, such as email address, phone number, and name.
If you already have an account on Klarna, you must sign in. You will then need to download the app, which is accessible on iOS and Android devices.
Open the Klarna app or press the Shop button. You will see numerous retailers being listed on Klarna. Search for Amazon and press the icon. By clicking the "link account" button, you will get prompts to link Klarna to Amazon.
Enter your Amazon login details to get access.
After linking your Amazon account, you can begin shopping on the website.
Please browse the products you want to purchase and add them to your shopping cart.
Review your cart to ensure everything is correct, then click the "Proceed to Checkout" button.
It will redirect you to the payment page.
At this point, choose Klarna as a payment option.
Log in to Klarna and select the option that best matches your circumstances.
Types of Klarna Payment Plans That You Can Choose From
Klarna Slice It: This payment plan allows customers to settle their orders by dividing the amount into equal monthly payments. However, this method charges interest. The interest rate is contingent upon the credit score and the value of your purchase. Moreover, customers can only use this method for online transactions.
Klarna Pay in 4 and Klarna Pay in 30: This method allows you to spread the cost of purchase value for an extended period without charging interest. Klarna Pay in 4 gives customers six weeks to pay for the purchase in four equal payments. On the other hand, Klarna Pay in 30 gives a person 30 days to pay in full. You can use this method for in-store and online purchases.
Klarna Card: This physical credit card allows customers to settle their purchases in four bi-monthly installments. No interest is charged, and the card has a $1000 credit limit. You can use this method for in-store and online transactions.
Where Can I Find the Klarna Amazon Gift Card?
You will need to log in to the app.
Click on Purchases select the Amazon Gift Card and copy the code.
Go to Amazon and log into the account. From your account, choose the Gift Card Balance.
Click on Redeem a Gift Card, paste the code, and apply the balance.
Benefits of Using the Klarna App on Amazon.com
Convenience: The Klarna app provides an easy-to-use platform to manage your purchases, view your payment schedule, and access customer support if needed. This is a Buy Now Pay Later option that immediately gets you the product.
Financial Management: Using Klarna responsibly can improve your financial management skills by keeping track of your payments and budget. Moreover, it aligns your transactions and prevents you from stretching your budget. This can be particularly useful for managing multiple payments using Klarna for various purchases.
Payment Flexibility: Klarna offers several payment options that offer flexible payment schedules. It lets you select when you can make the payment. Klarna allows you to split the payment into four installments.
Seamless Checkout: The integration of Klarna with Amazon streamlines the checkout process. You can select Klarna as your payment method directly from the Amazon checkout page, making the payment process quick and easy.
Interest-Free Options: Depending on your selected payment plan, you can often enjoy interest-free payments with Klarna. This can be a valuable option to avoid additional costs associated with traditional credit cards. For example, Pay in 4 allows you to split the payment and make it easy to manage finances.
Secure: Klarna uses encryption that aims to guard personal and financial information. Consequently, it is a secure payment method, and you can shop on Amazon without worrying about theft.
Customer support: The support staff at Klarna is highly trained and will guide you through any issues with the payment. Refunds are extraordinarily streamlined and hassle-free.
Klarna Amazon Not Working? Here's How You Can Troubleshoot
There are some common issues with Klarna that customers complain about. This section will be helpful if you are facing an issue where Klarna Amazon is not working. Let's dig in to see how you can troubleshoot it:
Klarna Doesn't show as a payment option: One of the main reasons for this issue is that your transaction needs to be eligible for payments. In such a scenario, checking the criteria for when you want to purchase is best. You can only make payments through Klarna if it is an option.
Unable to create a Klarna Account: People who cannot create an account on Klarna have possibly added incorrect information. In this case, you must check the credentials and try again.
The country does not accept Klarna: It is imperative to understand that Klarna is unavailable worldwide. Customers can visit the website and check if your region supports this service.
Unable to pay: These issues can result from incorrect payment information. In addition, you might face this issue if your account needs a better standing or credit history. If the issue persists, contacting Klarna's customer support team would be wise.
Does Amazon Accept Afterpay?
No, Amazon does not accept Afterpay as a payment method directly. However, two workarounds can help you pay for your purchases through the app.
The platform integrates with the Afterpay app, making these techniques safe for initiating payment. It is imperative to ensure that you do not set the Afterpay card as default. Otherwise, your payment will be declined for future orders. You can use Gift Cards to pay for your purchases or opt for single-use payment methods for AfterPay options on Amazon.
Other than that, I have personally used Amazon courtesy credit and found it be a safe and quick method to clear payments on the online shop. Have you tried it?
Is Klarna Better Than Afterpay?
Even though both payment methods share a similar structure, there are numerous differences between the two. Klarna offers many payment options, whereas Afterpay focuses on installments.
With Klarna, customers get to pay later for the product purchased. This delay in payment can quickly help customers manage their finances. Moreover, they offer installment plans where customers can divide the total amount into equal payments, much like how Amazon split payments works.
On the contrary, Afterpay lets shoppers divide the amount into four payments. Each of these payments is due after two weeks. Although this payment method does not allow shoppers to buy now, pay later, or make complete payments, it has a clear structure.
Considering all these factors, Klarna is better than Afterpay as it offers a broader range of services. In addition, Klarna offers more flexibility and a variety of payment choices.
Tips! How to Manage Klarna Payments for Maximum Benefit
Create a Budget: Before purchasing using Klarna, review your budget to ensure you can comfortably afford the payments. Set a spending limit for each purchase to avoid overextending your finances.
Utilize Klarna App Features: The Klarna app often provides budgeting tools, reminders, and insights into your spending behavior. Take advantage of these features to stay on top of your payments.
Opt for Interest-Free Plans: Choose interest-free payment plans to avoid additional costs. Klarna often offers interest-free periods, so take advantage of these options.
Check Due Dates: Take note of the due dates for your Klarna payments. Set reminders on your calendar or phone to ensure you make timely payments and avoid late fees.
Choose Autopay Methods: When you set an autopay option, Klarna automatically initiates the payment. This will help you prevent missing deadlines.
Review Terms and Conditions: Familiarize yourself with Klarna's terms and conditions, including any potential interest rates, fees, and penalties. Understanding these details can help you make informed decisions.
Key Takeaways
Klarna can be used as a payment option on Amazon (indirectly) to facilitate buy now, pay later services, allowing you to split your purchases into manageable installments.
Klarna provides a broader range of payment plans than Afterpay, offering more flexibility for users seeking different installment options.
Before using Klarna, check if it's accepted on Amazon in your region and review user experiences to gauge its reliability and convenience.
Frequently Asked Questions (FAQs)
Does Klarna Amazon have good reviews?
The reviews for Klarna Amazon can vary based on individual experiences of the service. Upon searching, Klarna is praised for its convenience and flexibility. However, the majority of reviews lean towards unsatisfactory service and disappointment.
Most customers have complained about how they need to purchase a gift card to utilize Klarna as a payment method on Amazon. The shift from a standard virtual card to Amazon Gift Card has caused numerous challenges and negative feedback on the service.
Does Amazon accept Klarna in the UK?
Yes, there are ways that Klarna can be used as a payment method at this retail giant. Customers can use this payment method by linking their Amazon account to the Klarna app. This method's process is similar to the US Klarna accounts.
People Also Asked
What buy now, pay later options are available on Amazon?
There are numerous BNPL options accessible at Amazon apart from Klarna. Amazon Pay Later is one of the options that enables customers to pay for items purchased in installments over time. The payment can be split into equal monthly installments, allowing eligible customers to budget for the month easily. Remember that the availability and terms of Amazon Pay Later might vary in different regions.
Does Walmart take Klarna?
Yes, Walmart does accept Klarna as an approved payment method. This retail giant is part of Klarna's merchant list. To use this service at Walmart, you must download the Klarna app. Search for Walmart's products in the Klarna app. You can find a wide range of items in Klarna, add the items you need in the cart, and proceed to checkout. Choose Klarna as your payment option and follow the instructions to complete the transaction.
How to get a refund on Amazon using Klarna?
Getting a refund on Amazon using Klarna is a simple, three-step process.
Begin return with Amazon: Log in to your Amazon account and navigate to the "Your Orders" section. Find the order for which you want a refund and click on it. Look for the "Return items or receive a refund" option. Follow the prompts to initiate the refund request.
Report the return to Klarna: Once Amazon's return has been initiated, you will also need to report it to Klarna. After logging into the app, you will select the order you wish to return. Then opt for Report Return and follow the instructions.
Wait for Your Refund: When Klarna receives the return, they will process the refund. Generally, the refund amount will be adjusted based on your selected payment plan. For instance, if you had already made a partial payment, your refund might be reduced by that amount. The process takes around 2-5 business days. The payment is transferred to the same account used to make the payment.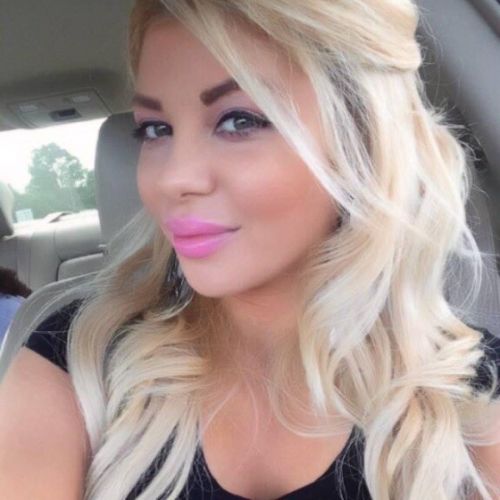 Jeannine Mancini, a Florida native, has been writing business and personal finance articles since 2003. Her articles have been published in the Florida Today and Orlando Sentinel. She earned a Bachelor of Science in Interdisciplinary Studies and a Master of Arts in Career and Technical Education from the University of Central Florida.