I was once shopping on Amazon.com, and at the checkout, I realized that I needed more than the balance on my gift card. When I thought I would discard the cart, my friend told me about Amazon's split payment feature and how I could pay the balance with the gift card and the remaining sum with my credit card in a single transaction. Amazing, right? Now, let me show you how it works!
Quick Summary
Amazon's split payment option allows Customers to divide their purchases into multiple payments. There doesn't seem to be a minimum number of orders to divide costs on Amazon. Amazon supports many payment options like debit and credit cards, gift cards, Amazon Pay, reward points from loyalty programs, etc. Still, you can only split payments between a single debit/credit card and an Amazon gift card/prepaid card at a time. Other retailers that allow buyers to break costs include Target, Best Buy, Walmart, etc.
How Do Amazon Split Payments Work?
A payment on Amazon can be split into two separate payments; one can be made with a valid credit card, while the second can be made using an Amazon.com gift card.
However, you cannot divide payments between multiple credit or debit cards.
Steps to Split a Payment on Amazon
Ensure that all the things you want to buy are in the Amazon cart on your computer or Mac.
You can continue your purchase by tapping the "Proceed to checkout" option in the top-right corner of your screen.
Then add the details for your Amazon gift card in the "Add a gift card, promo code, or voucher" field and click "Apply".
Choose "Use your $X gift card balance" to use the remaining funds if any cash is left on a gift card that hasn't yet been used.
Select the credit or debit card you wish to use to pay the remaining balance on your purchase.
Press "Place your order" after reviewing the page, making sure you've selected the right gift card and payment option.
Is There a Minimum Order Size Requirement To Split a Payment on Amazon?
There are no minimum order requirements when using a gift card and a debit, credit, or prepaid credit card on Amazon.
This is why it offers a great way to use your Amazon gift card's remaining balance, even though it's small.
Can Only Prime Members Split Amazon Payments?
You can use a gift card with a debit, credit, or prepaid card to pay for items on Amazon without being a Prime member.
Anyone can use Amazon's split payment feature, regardless of the status of their Prime membership.
Can I Use Two Separate Credit or Debit Cards to Pay on Amazon?
You cannot pay for products on Amazon with multiple credit or debit cards.
Gift cards and a debit or credit card are the only suitable payment methods. Gift cards can't be used alone.
Can I Use Three Credit Cards To Split a Payment?
Only a single gift card and a credit card can be used for splitting payments on Amazon.
But here's a hack for you! You can consider splitting your order into separate transactions with a different credit card for each of them if you want to use three credit cards with at least three products in your order. You can use other credit cards for separate transactions in this way.
Does Split Payment Method Work With Gift Card and Credit Card?
Amazon's split payment option suggests using a gift card along with a debit or credit card to complete the payment of an order.
Customers can use their gift card in this way despite the fact it does not cover the entire price of their order. After using the gift card, they can pay the rest of the amount via their credit card to eliminate the applicable balance.
Can I Use a Gift Card With a Prepaid Credit Card To Split a Payment?
Certainly! You can utilize a prepaid credit card and an Amazon gift card to split the payment on Amazon.
Considering this, consider using a MasterCard, Visa, or American Express prepaid credit card for your prospective Amazon transactions if you've got access to one.
How Can I Use eGift To Split a Payment on Amazon?
You have the choice to make a second account with another credit card.
Then, choose the product you want to buy, add the money you intend to pay, and submit the item to your primary account. The product can then be paid for with this sum as credit, and the rest of the balance will be billed to the credit card linked to your primary account.
You don't have to use the credit amount if you choose not to buy the item anymore. Alternatively, you can redeem the Amazon gift card, and the credit will be added to your account and made available for use on any subsequent purchases.
Why Does Amazon Not Allow Customers To Split Payments Between Two Credit Cards?
Online transactions raise significant concerns regarding data protection and credit card burglary. Many online retailers, such as Amazon, have created a policy of allowing just one credit card to be registered with each account to address these issues.
This exemplary approach strives to prevent any challenges from combining multiple cards. For instance, you can accidentally place orders using the incorrect card if you connect both your and your spouse's cards when creating a family account.
Criminals usually use counterfeit cards that were stolen to make costly purchases and keep smaller transactions discreet. Amazon has set a limitation that prevents using several cards for one marketing to avoid this.
List of Payment Options Accepted on Amazon
Visa (including the Amazon Rewards Visa Signature Card)
Discover Network
Amazon Store Card
MasterCard/EuroCard
Amazon Secured Card
American Express
Diner's Club (U.S. billing addresses only)
NYCE
JCB
China UnionPay (credit card only)
STAR
MasterCard, Visa, or American Express prepaid gift or credit cards.
You can modify your present payment information or add a new credit card to your Amazon Wallet without making an order. Additional options for payment on Amazon comprise Amazon Gift Cards.
Payment can be made with either a valid debit or credit card or an Amazon.com gift card. But it is not possible to split the price among multiple cards.
Flexible Spending Accounts (FSA) and Health Savings Accounts (HSA) with U.S. billing addresses can be used as payment methods for eligible purchases.
Participating state-issued SNAP EBT cards are accepted, but you cannot use EBT Cash benefits as a payment option. Go to www.amazon.com/SNAP for more details.
Online Stores That Allow Split Payments
Some online retailers accept split payments involving a credit card and a gift card, even though most restrict transactions with two separate credit cards. You can use your debit or credit card to pay the outstanding amount if the gift card does not cover the entire cost.
The use of multiple credit or debit cards in one transaction usually is not allowed by retailers since they want to ensure efficient payment processing and minimize fraudulent purchases.
Amazon: Split prices with renowned credit or debit card companies and an Amazon.com gift card are available via Amazon.com Inc. But you cannot use multiple credit or debit cards to make a purchase.
Target: Target Corp. only accepts single credit cards for e- payments. Also, you cannot use a Target debit card or a Target credit card for a single purchase. However, you can use a debit or credit card and up to ten Target gift cards in a single transaction. Then, use your card to pay off the remaining total after utilizing your gift cards.
BestBuy: All major debit and credit cards can be used at Best Buy Co. Inc. for payment. However, they restrict multiple payment methods in one transaction, just like other stores. For example, using debit or credit cards along with PayPal or Apple Pay is prohibited.
Walmart: Excluding Alaska, Montana, and Louisiana, Walmart Inc. takes many major credit card brands, namely electronic benefit transfer (EBT) cards. Walmart supports split payments with gift cards but doesn't accept multiple credit cards. In addition to your credit card, you can utilize a maximum of 5 gift cards at a time.
Wayfair: Like these already retailers, Wayfair LLC complies with the same standards. While most credit cards are accepted, split payments are only allowed sometimes. However, Wayfair offers a particular benefit that permits unlimited gift cards to be used in one transaction. Customers who make more significant purchases might find this beneficial.
Key Takeaways
Customers can split the purchase cost with the help of Amazon's split payment option, including a credit card and a gift card.
Splitting a payment on Amazon works with two different credit or debit cards. Also, Amazon allows split payments using both credit and gift cards.
Amazon customers have other choices than splitting expenses across two credit cards. However, there are several different ways to pay, like gift cards and prepaid credit cards, which are suitable for split payments.
Frequently Asked Questions (FAQs)
Do other stores sell Amazon gift cards?
Other stores like 7-Eleven, CVS, Dollar General, Kroger, Rite Aid, and Walgreens sell Amazon gift cards.
How to pay on Amazon without a credit card?
To make an order on Amazon without using a credit card, you can use a debit card, link your bank account with Amazon, use an Amazon gift card or prepaid debit card, or use Amazon Cash. Also, please be aware that not all countries and regions permit every payment type.
Before using any payment option, be mindful of going over the terms and conditions.
How do Amazon monthly payments work?
You can divide the total price of an eligible purchase into 3, 6, or 12 months with Amazon Monthly Payments, a type of financing that has no extra fees or interest to incur. You must submit a funding request, pay a down payment, and pick how many months you want to spread the remaining balance.
You'll have a bank account or credit card automatically debited for your monthly installments. You can settle your balance earlier with a single payment also.
How can I divide an Amazon transaction between two cards?
Splitting a bill across two cards is not feasible. Only your gift card balance and debit, credit, or prepaid card will work for this. You can use the Amazon reload to top up your gift card balance or get a gift card from a friend.
Can I use multiple Visa gift cards on Amazon?
If you've got multiple Visa gift cards, you may utilize each on Amazon.com when you add them as a payment option to your Amazon account. Just log into your Amazon account, click on the "Payment Methods" domain, and then select "Add a new payment method." to do this.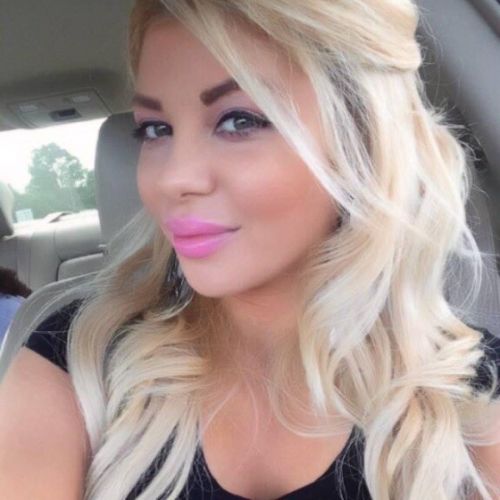 Jeannine Mancini, a Florida native, has been writing business and personal finance articles since 2003. Her articles have been published in the Florida Today and Orlando Sentinel. She earned a Bachelor of Science in Interdisciplinary Studies and a Master of Arts in Career and Technical Education from the University of Central Florida.