Is the worry of costly tire purchase keeping you up at night? Undoubtedly, buying new tires can be pretty heavy on the pocket, but sit back and relax as I answer a burning question: Are tires cheaper at Costco, and how much can you save by getting the new tires from here?
Quick Summary
Costco tire prices are lower as compared to other sellers in the market. Moreover, it offers free installation, tire rotation, lifetime maintenance service, free flat tire repairs, and a 5-year Road Hazard Warranty for the tires. The cost of a tire depends on the type and size you are buying, but it typically ranges between $60 to $200. You can book an online appointment at Costco.com or deliver the tires to the nearest Costco Tire Center for installation.
Are Costco Tires Cheaper Than Other Sellers?
Costco offers one of the lowest prices for tires compared to other retailers like Sam's Club, Walmart, or Discount Tire. You can save up to $100 on four tires by purchasing the tires at Costco.
No wonder Costco is a great place to buy tires! Look at how much you can save; on top of that, you even get free tire rotations and a warranty for life.
In addition to reasonable tire prices, Costco is admired for its knowledgeable staff and efficient customer support service. I know where I am heading next time I need new tires! While at it, check out Costco car batteries and if they install them for free.
Cost For Latest Costco Tires
There is no one-size-fits-all answer regarding Costco tire costs, as the exact price would depend on several factors, including the car's make, model, size, and type of tires.
Tire purchases at Costco can range from $60 to $200, which is still quite a deal compared to other sellers.
The tire installation cost at Costco is typically $15 per Tire compared to the $20 that most other places have.
Buying Tires At Costco vs. Other Retailers
We used Michelin Defender LTX M/S Tires as an example when comparing Costco tire online prices with those of other sellers for the same type of tires.
Please note the prices are subject to change as time passes.
| | | | |
| --- | --- | --- | --- |
| Retailer | | Price/Set | Difference |
| Costco | | $817.92 | – |
| Walmart | | $875.96 | $58 |
| Big O Tires | | $965 | $147 |
| America's Tire | | $906 | $95 |
The prices above exclude the installation fee that most sellers charge, but Costco, being the life-saver it is, will do it for free!
There are dozens of other reasons why buyers prefer Costco over other retailers. First, you can easily book online appointments at Costco.com (I will show you how to do that in the section below, so stay tuned!)
Furthermore, several other services are free when you get tire installation at Costco. These include:
Tire balancing
Tire pressure checks
Rotation and flat repairs.
Only a few retailers are willing to offer as much convenience as Costco does. Therefore, most drivers find buying new Costco tires a safe option.
Last but not least, all tires purchased at Costco come with a 5-year Road Hazard Warranty to protect your investment which covers free tire repairs and replacements that have been damaged through everyday road use of the vehicle.
On the other hand, major retailers like Walmart offer only a $25 road hazard warranty per Tire. In addition, discount Tire Direct and Tire Rack do not even have such programs. Instead, they offer a 30-day return policy for tires only.
Can I Use Costco Tire Coupons For Further Discounts?
Costco occasionally offers coupons on select tire brands, which can help you get a discount of $70 to $80 off a set of four tires.
Before jumping in excitement, here's a deal breaker: These discounts are rarely available and do not apply to all types of tires.
However, you should note that Costco tire prices are already quite reasonable. On top of that, it offers free tire rotation for life, which will help you save a lot in the long run. So, you can purchase tires at Costco if you get discount coupons.
Pros and Cons of Buying Tires At Costco
For a beginner, it can be challenging to figure out the right place to purchase tires from. So when I had to do it for the first time, I wished someone would break down the pros and cons for me in words as simple as explaining a flip phone use to my grandma!
Luckily, I had some help, and I will extend that support to you guys now.
Pros
Costco tires are cheaper than other places. Moreover, the installation fees are also lower as compared to other sellers.
It offers a lifetime tire rotation, flat repairs, a warranty, and a 30-day customer satisfaction guarantee. It has a 5-year road hazard Warranty, which is a significant factor to consider when buying.
Costco also offers efficient customer support service and cleaning facilities.
Costco has an extensive list of tire maintenance services, such as free pressure and inflation checks.
Cons
Costco does not have one of the most extensive selections of tires, so your options may be limited when you shop here.
Moreover, the tires at Costco are only available for purchase for Costco members. Non-members need help shopping here for new tires.
Some of the up-front costs for tires are higher than the competitors.
Can You Schedule Costco Tires Appointment Online?
You bet! Costco makes it convenient to schedule an appointment online at Costco.com. 
The website is the most convenient online booking option, but you can call Costco over the phone. Costco is admired for its seamless online process. The entire process can be performed effortlessly online.
You can also opt for a preferred installer when booking to ensure that you get the service done by an experienced professional. Moreover, if you only purchase tires from Costco online store, you can have them delivered to the nearest Costco Tire Center and picked up later.
Tips! How Can You Save More When Buying Tires At Costco?
Tip 1: Don't show up randomly at Costco expecting to get served immediately. Especially if you are in the mood to shop for new tires, make sure you are making a booking to avoid a 1-2 hour wait.
Tip 2: Be on the hunt for Costco discount deals. These may not come around often, but they indeed do once in a while! If you are in no hurry to replace tires, wait till you get a discount coupon or promotional deal to make the purchase.
Tip 3: Costco often has a "1 cent install deal" that can help you save $60 on installing four tires quickly. This deal is rolled out several times a year, so be keen to check now and then.
Tip 4: If you have purchased the tires from Costco, remember that the brand offers free tire rotations and flat repairs. Avail of this offer instead of paying your local auto shop every time you need maintenance.
Tip 5: Tire air refill at Costco is also more fruitful since it fills your wheels with nitrogen instead of air which helps provide more stability and gives lesser temperature fluctuations in changing weather conditions.
Key Takeaways
Costco tires are cheaper in the long run as the brand offers free installation, rotation, and maintenance services.
You can make the purchase even more affordable by using one of their current coupons if any is available at the time of sale. It helps not to be brand specific when shopping at Costco. Get the good tires for which a deal coupon is available.
You can easily book an appointment online at Costco.com, choose the time of your preference, and even select an installer of choice.
Frequently Asked Questions
When is the next Costco Michelin tire sale?
Costco had just introduced a discount on Michelin tires until April 2, 2023. There is no way to tell when the next sale will be, but you can avail of more than $150 off if you buy tires during the discount period.
What are Costco tire center hours?
The operating hours for Costco tire center are 10 a.m. to 8:30 p.m., Monday to Friday. On the weekend, you can visit the facility between 9 a.m. to 7 p.m. in most locations. Sunday timings are limited to 10 a.m. to 6 p.m.
Are Costco or Walmart tires cheaper?
Costco and Walmart have similar pricing for tires, but you can avail of better after-purchase perks at Costco, such as free installation, rotation, and maintenance services.
How much money can I save by getting tires at Costco?
Costco tires are cheaper than other sellers, but the amount you can save here depends on the type of tires you are buying and if you shop during discount season.
Does Costco Road Hazard Warranty cover tire transfer from another vehicle?
No. The warranty does not cover the tires in this situation. You can also not claim for tire damage repair if it resulted from an accident, racing, commercial use, off-road use, etc.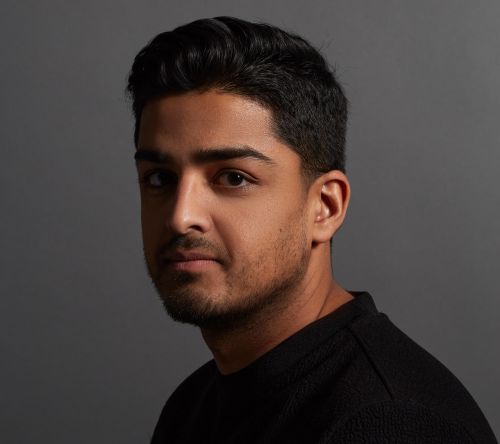 Ali Anees is a professional brand marketer focused on enhancing customer experiences. His focus is on conducting all-rounded research on U.S. retailers and services to provide updated information for our consumers.
He has a background in strategizing and developing marketing tactics for large Consumer Packaged Goods organizations. His understanding of the industry is beneficial when it comes to finding detailed and accurate information for our consumers.