Let's face it: The rising prices of daily necessities have all of us worrying about savings. That's what motivated me to do a thorough comparison of WinCo product prices, where I generally shop, to other store options in the area. Surprisingly, I came across a query "is Winco owned by Costco?"
Quick Summary
Costco does not own WinCo. In fact, the retailer is employee-owned for majority of the stocks. The workers formed Employee Stock Ownership Plan (ESOP) 30 years ago. This program was established to allow employees to purchase company stocks. It has become consumer's favorite over the years because it offers lower prices than most of the other competitors, does not require membership, and it is a national Supermarket that allows dollars to accumulate within the country.
Does Costco Really Own Winco?
Costco does not own WinCo, in fact, it is hard to see why the confusion frequently arises. The two companies have a lot of differences. Perhaps the biggest one is that WinCo is an exclusively US-based supermarket chain operating in western US alone.
On the other hand, Costco is a multinational corporation. It is regarded as one of the biggest retailers in the work. Questions like does Walmart own Costco have been popping up but there is no truth to it!
Another difference is that WinCo is a retailer (a business that sells goods to the public in relatively small quantities and is not meant for resale) and Costco is a wholesaler ( a company that sources or stores products/services from multiple sellers for provision to other businesses such as retailers).
Is Winco Owned By Kroger?
Winco is owned by current and former employees through an employee stock ownership plan. Therefore, it is safe to say that, no, Kroger does not own Winco.
Winco was founded in 1967. The company operated under the ownership of employees.
Is Winco Completely Employee-Owned?
Winco is majority employee-owned but not 100%. Currently, 83% of the Winco stocks are owned by employees.
The workers formed Employee Stock Ownership Plan (ESOP) 30 years ago. This program was established to allow employees to purchase company stocks.
Every year, the company sets aside 20% of an employee's total compensation into ESOP account.
This is an outstanding business model. WinCo, as the name stands for Winning Company, has quite literally changed lives of its workers and set them for great success in the future.
The employees receive incentives in return of outstanding job performance which further encourages them to work hard.
Can I Buy Winco Stocks?
Winco is employee-owned and more than 30 years ago, the employee committee came up with ESOP, Employee Stock Ownership Plan, to determine who can buy or sell Winco stocks.
Winco is privately-held, employee-owned American supermarket with outlets in a number of states including Idaho, Utah, Washington, Texas, Montana, Boise, Oklahoma, Nevada, etc.
Things That Are Great About Shopping At Winco
All the shoppers here get access to low prices everyday.
There is no compulsion to get membership as is the case with Costco.
US residents will also be able to support a national company thus keeping the dollars circulating within the country.
The Best Time To Shop At Winco
You will have to face the least crowd at WinCo is you go shopping between 10 a.m. to 12 p.m. or after 7 p.m.
It comes as no surprise that WinCo outlets are often crowded since the company offers such low prices. However, if you shop between the recommended hours, it will make it easier and save time!
It also comes in handy to know the nearest WinCo location so you can quickly drive up to the location during the best hours to shop. To do so, use WinCo's store location tool online where you can also check opening and closing hours for different outlets.
Winco vs Costco: Which One Should You Choose?
Seller
List of Items Cheaper Than Competitor
WinCo
Product, cereal, bulk pantry staples, peanut butter, chia seeds,
rice, sugar, spice, flour, baking powder, chocolate chips
Costco
Paper towels, toilet paper, frozen food, canned goods, meat, butter, supplements, cleaning products, over-the-counter medications
As you can see, it is tough to determine which store is better since each provides some items that are cheaper than the other and vice vera.
Previously, buyers were under the impression that Costco would definitely be a cheaper choice since it is a wholesaler that buys directly from manufacturers. Consequently, Costco does not mark up their prices a lot in order to earn profit. However, that is not completely true. WinCo is also offering wide variety of products at prices lower than those that Costco.
Key Takeaways
WinCo is an employee-owned company so Costco does not own it. The two have a lot of differences and consequently, their products differ in prices as well.
The biggest advantage of shopping at WinCo instead of Costco is that you don't need membership and majority of the products are available at cheaper rates.
The best time to shop at WinCo is between 10 a.m. to 12 p.m. and after 7 p.m. in the evening.
Frequently Asked Questions (FAQs)
Is Winco a Union?
Winco employees have not formed any union so far. It is a work-driven business but no, Winco is not a union.
Does Winco sell good quality meat?
Winco does sell different kinds of meat. These include USDA Choice beef, Grade A poultry, regionally sourced ground beef, and Hormel fresh pork. However, there are variable comments online about the quality of the meet found here.
Is Winco cheaper than Walmart?
Winco is considerably cheaper than Walmart for a wide range of items.
Can I only pay with cash at Winco?
Cash is just of the payment methods that work at Winco. Other methods include debit cards, WIC, EBT card, and checks.
Does Winco give discounts to its employees?
Winco currently does not have any discount offers going on for its employees. However, workers can win bonuses throughout the year in form of gift cards.
Is Winco a publicly traded company?
No, Winco is not a publicly traded company. It is privately help, majority employee-owned Supermarket.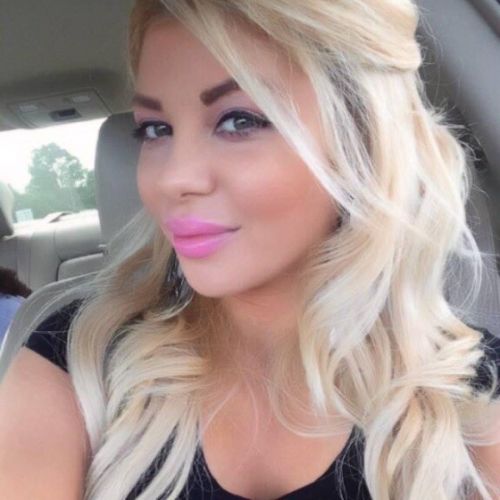 Jeannine Mancini, a Florida native, has been writing business and personal finance articles since 2003. Her articles have been published in the Florida Today and Orlando Sentinel. She earned a Bachelor of Science in Interdisciplinary Studies and a Master of Arts in Career and Technical Education from the University of Central Florida.