Known for its wide range of products and competitive prices, Costco is gaining popularity amongst shoppers looking to update their furniture. From sofas and dining sets to bedroom furniture and home office essentials, Costco offers a diverse selection to suit various tastes and budgets. However, does Costco deliver furniture too? Let's discover the ins and outs of Costco's furniture delivery services.
Quick Summary
Costco does offer furniture delivery to its members for online purchases. As for in-store purchases, Costco warehouse staff guides third parties that can pick, deliver, and even help arrange the furniture items for the buyers. Costco typically does not charge any fee for the delivery, but third-party services like GoShare or Dolly charge up to $300 for furniture items. If this seems costly, you can also use semi-annual furniture sales at Costco to save money.
Can I Get Costco To Deliver the Furniture?
Yes, Costco does offer furniture delivery services to its customers. However, an active Costco membership is required.
Members will have to pay a fee every month via direct deposits. A Costco membership will open up a variety of discounts on electronics, food, and home improvement products. You make an in-store purchase or buy furniture online from Costco.com.
In-Store Purchases
If you purchase furniture directly from a Costco warehouse, you can make arrangements for delivery at the time of purchase. For in-store purchases, the customer is responsible for driving delivery arrangements for the furniture. Appliances and furniture bought on-site will not be delivered by Costco.
However, Costco's warehouse staff can provide delivery options and charge information. It has partnered with GoShare and Dolly, which are third-party delivery services. These companies tend to deliver large items from the Costco Warehouse to the customer's desired locations. Shoppers (Costco members) can enjoy same-day delivery.
It would help if you considered other options to deliver large items that might be more cost-effective. For starters, it is best to transport your purchases if you have a large vehicle. Before paying someone to deliver your purchases, you can also request a relative to a friend to lend you the truck to transport items.
Moreover, check the price for renting a car from locations such as Home Depot. You can save money while shopping at Costco by reducing the massive delivery fees by renting a truck and carrying the items yourself.
Online Purchases
When shopping for furniture on Costco.com, you can select from various delivery options during the checkout process. If necessary, customers are allowed to schedule and install services.
Customers can choose from Costco's threshold, curbside, room-of-choice, and white glove delivery. Most customers opt for the room-of-choice delivery service for furniture purchases online.
Everyday items that are eligible for in-home delivery and installation include great furniture products such as:
Chairs
Mattresses
Office furniture
Tables
Sofas
Patio Furniture
Beds
Dining room furniture
Generally, when bought online, Costco delivers large items such as appliances and furniture using its internal delivery system. Their internal delivery service is Costco Logistics, which was acquired by Costco Wholesale in March 2020 for a billion dollars. Moreover, the best part about shopping online is the exclusive discounts and deals you can avail of. 
Does Costco Deliver Furniture to Non-Members?
Yes, Costco delivers furniture to non-members as well. While Costco's primary customers are members who benefit from exclusive discounts and perks, non-members can also make purchases and utilize Costco's delivery services. You can only avail of Costco's delivery service when you purchase the item online without a membership.
A 5% fee is charged in the total purchase amount if you are a Costco non-member. This surcharge allows non-members to access the same delivery services and convenience Costco offers its members.
Non-members can still take advantage of their furniture delivery service by paying the extra amount. It is imperative to note that certain items are ONLY for sale to members. As a result, there is no guarantee that non-members will be able to purchase the thing they need from Costco.
Costco Furniture Delivery and Setup Charges
Costco sells various items, including furniture for kitchens, nurseries, home offices, etc. In addition to delivering these products, Costco also assembles the dismantled furniture after providing these items. They have hired trained professionals from third-party services who will facilitate you to avail setup and installation services.
The cost of furniture delivery and setup through Costco varies based on the size and weight of the items, delivery location, and other factors. Typically, Costco will not charge delivery and shipping fees when you order items worth $35 or more. This service can be availed through the standard shipping method.
Moreover, Costco members can enjoy room-of-choice furniture delivery included in the standard option. You will not have to pay additional charges to avail of this service. Shoppers who opt for white glove delivery service will be charged a minimum of $100. It is the only delivery service that includes the assembly price in the charges.
You can also take advantage of third-party delivery services. Costco has partnered with Dolly and GoShare. Using their delivery services will give you a better rate. However, third-party services tend to be costly, even with discounted rates. These companies will charge around $150 to $300 for a short distance when delivering furniture. Generally, these costs include approximately 2 hours of work.
The charges may vary for customers who reside in faraway locations or want to get more than one item delivered. You will naturally be charged more if the delivery requires a larger vehicle or the driver must make multiple trips.
You can view and confirm the delivery charges associated with your specific furniture items. Compared with the hassle, paying a small fee for delivery and furniture setup will be worth it.
| | |
| --- | --- |
| Type of Charges | Cost |
| 2-day delivery (generally not for furniture) | $3 per item but waived on orders above $75 |
| Room-of-choice furniture delivery | Free of cost |
| White glove delivery | $100 – $200 |
| Third-party delivery | $150 – $300 |
| Third-party furniture assembly | $74.99 – $129.99 |
| Tip (optional but recommended) | 15% of your total cost |
Note
All the shipping and delivery prices mentioned only apply to items shipped inside the United States. Costco does not offer international shipping. People who reside in Canada can shop at Costco.ca and get the products delivered locally.
How Can I Schedule My Furniture Delivery From Costco?
Contingent upon how you purchase your furniture, you will have to follow different steps online and through third-party services.
Remember, if you choose from Costco Preferred Arrival Dates, chances are that the order will be delivered a day or two before the date selected. Customers who opt for other dates; will receive the order on the date they chose. However, in some cases, it is possible to receive the products a little earlier.
Costco.com
When buying furniture from Costco.com, you must follow a multi-step procedure to schedule a timely delivery.
Visit Costco.com and select the furniture items you wish to purchase. Add them to your cart and proceed to checkout.
You will pay for the item at checkout and choose "standard shipping" in the delivery option.
Your item will then be shipped to a local distribution center. At this point, Costco Logistics will contact you through mail to schedule a date and time for delivery.
When scheduling delivery, you can either go through the prompts or use the below steps.
Visit the scheduling site and add the tracking number provided in the Costco Logistics mail. Press start. You will be redirected to the home delivery scheduler page.
Scroll down to view the steps, and then click Get Started.
Then you will see a calendar page where you can select a suitable delivery date. Available dates are the ones that are marked green. After selecting the dates, click Next.
You will be asked to answer a couple of questions that will help with a smooth delivery. These questions will ensure that the furniture will pass through the pathway. Before pressing next, scroll down and answer the questions.
For the third step, you will examine the details provided to verify the address and date. Provide a mobile number and check the box stating the facts are correct before clicking "Schedule."
If the information is incorrect, you can choose "My delivery information is incorrect." Then use the contact number provided to make necessary corrections.
Rescheduling your Order
Sometimes circumstances may force you to reschedule the delivery of an order. In such cases, follow the steps below:
Go to the scheduling site
Use the tracking number from Costco Logistics scheduling email and enter it in the box
Then click start.
You will notice that the Home Delivery Scheduler page will display the already selected date.
To change it, choose another date from the green highlighted section and press "Next" for process completion.
Third-Party Delivery
Costco keeps your purchased items aside and requests you make appropriate arrangements for furniture pickup. It gives you 24 hours to arrange pickup for the items. Customers who cannot manage transportation can use a third-party delivery service. This process is for items purchased at the store, as Costco does not arrange delivery for items bought at physical stores.
One cost-effective, reliable, and easy method of transporting furniture is bringing your own vehicle. If the customer does not own a large car to fit their purchases, they must use a third-party delivery service. Collaborating with Costco, GoShare, and Dolly allows you to schedule furniture delivery.
GoShare
To schedule a furniture delivery with GoShare, visit its website or download the mobile app. You must create an account with GoShare if you're a new user. Once you have logged in, start by entering the location details to get estimated delivery charges. GoShare will inquire about product information such as weight, dimensions, or other details as you move further.
GoShare offers a wide range of services, including delivery-only services or delivery & help Loading/Unloading. The size of the product will also determine the kind of vehicle you should be hiring. Once you're satisfied with the details and cost estimate, confirm and book the GoShare service for your Costco order. Follow the prompts to complete the booking process.
Dolly
To schedule Dolly services for Costco orders, you must visit the website www.dolly.com. You must provide information about your Costco order, including the item(s) you need assistance with, dimensions, weight, and specific instructions or requirements. Choose "store delivery" to match your requirements, such as furniture delivery. Enter the pickup location (Costco store) and the delivery address (your desired destination) for the Costco order.
After selecting your location, Dolly offers a delivery cost. If you are satisfied with the offer, you can proceed with scheduling. To complete the procedure, set a date and time that is convenient for you to schedule the Dolly service. It offers flexible scheduling options to accommodate your preferences. Once you book the service, the items will be delivered at the decided time and address. 
How Long Will It Take For Costco To Deliver My Furniture?
The delivery time for Costco furniture varies depending on several factors. It includes your location and the delivery option you choose. Generally, furniture ordered from Costco.com will take about 6-8 business days for delivery.
There are numerous other ways to get furniture delivered from Costco. You can get the furniture delivered to the doorstep. If the pathway needs clarification, you can opt for a local drop-off location and pick up your items from there. 
Types of Delivery Methods Available on Costco.com
Costco.com wants to ensure a smooth online ordering procedure, so they offer shipping on most items. Moreover, this company has partnered with third-party delivery services to transport products bought in-store. Costco's delivery service delivers products in good condition and meets a customer's requirements.
Standard Delivery
As a default delivery method for most items, Costco ships the majority of its products using services from dependable companies such as UPS, FedEx, or USPS. Customers will be provided estimated delivery timeframe and shipping and handling fees at checkout.
An additional fee may apply when you choose express shipping. In this method, the customer must call and schedule an appointment for delivery. It is crucial to understand that Costco does not handle shipping. It will only send your item to third-party delivery providers.
Standard Delivery w/ No Pre-Scheduled Appointment
It is typically utilized for more significant items where no pre-scheduled appointment is required. The item will be delivered through standard shipping but may not include additional services like room-of-choice or white glove delivery. The items will be left near the front door using a freight carrier. Customers do not have to be present at the time of delivery or sign for receiving.
Threshold Delivery
Threshold delivery involves bringing the item to the first dry area of your home rather than placing it outside. The delivery person will place the items inside the front door or garage.
It is utilized for delivering large items to ensure they are protected and safe from theft and the elements. Moreover, this service is helpful for heavier or larger items that may require assistance to move inside. Customers are required to sign for the package. It implies that they have to choose a designated appointment time.
Curbside Delivery
Shipped using a freight carrier, the items are delivered to your driveway. Curbside delivery is instrumental during situations when you prefer minimal contact.
The delivery driver will unload the item from the vehicle and leave it at the designated location without entering your home. In addition, it is often offered for more oversized items that may be difficult for customers to transport, such as furniture or appliances. This delivery service does not include unpacking or assembly. A designated appointment time is chosen for signatures on delivery.
White Glove Delivery
This is the best option for Costco items delivery as a premium delivery service. It is a perfect solution for products that require extra care due to their value, fragility, or size. You will have your furniture delivered, unpacked, and set using the white glove delivery service.
Moreover, the delivery team will inspect the item for any problems. It provides a hassle-free experience, especially for larger furniture pieces or delicate items that require professional handling. However, this service costs about $150 to $200. White glove delivery experts are equipped with the right tools and are trained to assemble furniture.
Room of Choice Delivery
Like the white glove delivery option, the Room of Choice delivery is the best choice for people who do not want a costly service. Moreover, this service does not involve assembling the product. In this method, the delivery team brings the item inside your home and places it in the room of your choice.
However, a clear and safe path for a smooth delivery process should exist. It is beneficial for furniture or appliances that are bulky. Customers are required to select a date and time that suits their routine. An adult must be present at the delivery time to sign and acknowledge.
Costco Grocery Delivery
In addition to furniture and appliances, Costco also offers grocery delivery services. You can order groceries online, delivered to your specified address. This service is only accessible to Costco members and in some particular markets.
Costco grocery delivery offers a 2-day delivery for non – perishable items. It provides a convenient method to access groceries from the comfort of your home. Customers have to pay a $3 surcharge for each item. These delivery charges are waived if your order exceeds $75.
What is Costco's Return and Exchange Policy?
Costco has a generous return and exchange policy for most products, including furniture. It offers a highly flexible return policy, allowing customers to return the product irrespective of their reason. If you have a receipt, you can return any item, no matter how long since the purchase.
The return and exchange policy extends to furniture items as well. However, the 100% satisfaction guaranteed return policy is only accessible to active Costco members. Unfortunately, non-members cannot avail of returns on products bought online.
Costco members can also avail of a 90 days warranty that covers artistry and material defects. It implies that if you are unsatisfied or the furniture does not meet expectations, you can return the product within this time. Even if someone breaks the table, Costco will refund you without asking for evidence.
Although you can ONLY get the furniture replaced within 90 days, customers are eligible for a refund even if 90 days have passed. The best part: if you schedule a pickup time with the store, Costco's policy states that they will pick up the furniture for you. Customers who ship the item will get a refund once the order has been returned to the warehouse.
Types of Furniture That Costco Sells
Costco offers a wide selection of furniture items for various styles and preferences. Shopping at Costco.com will yield better results as they have a more extensive online store inventory than their physical store.
Even though you can find a more comprehensive selection online, Costco's physical store will stock furniture offerings contingent upon the local store's inventory. Additionally, Costco often carries reputable brands known for their quality and durability. You can find brands such as La-Z-Boy and Sealy, amongst many others, on its online store.
Let's dig into a list of furniture that is sold at Costco:
Living Room Furniture: You can find a variety of furniture that will spruce up your living room at Costco. Coffee tables, recliners, and sofas are all accessible at its online store.
Dining Room Furniture: Costco sells dining room sets, tables, chairs, bar stools, buffets, sideboards, and china cabinets. These furniture pieces come in various styles and materials to match dining room aesthetics.
Bedroom Furniture: Costco offers different bed sizes, including twin, full, queen, and king. Customers can also purchase bed frames, dressers, nightstands, and vanities at the store.
Kid's Furniture: Costco offers children's furniture, including bunk beds, loft beds, twin beds, and nightstands. You can also buy desks and storage solutions for kids' rooms. Moreover, Costco also has nursery décor items.
Patio and Outdoor Furniture: Costco has a selection of outdoor furniture for your patio or backyard. It incorporates patio sets, outdoor seating, dining sets, loungers, and outdoor accessories like fire pits and rugs.
Office Furniture: If you need furniture for your home office or workspace, Costco offers desks, chairs, bookcases, and filing cabinets. Customers can also enjoy office storage solutions.
Home Bar Furniture: If you want to set up a home bar or entertainment area, Costco offers bar stools, cabinets, wine racks, and bar carts.
Can I Buy Good Quality Furniture From Costco?
Yes, Costco is known for supplying high-quality furniture. They carefully curate their furniture selection to include items that meet their quality standards.
Several customer reviews provide evidence of their level of satisfaction with their order. In a Reddit thread, customers praise that the furniture they have purchased is well-built and heavy. They also state that the table is in good shape after years of use. According to another customer who purchased a couch, the sofa set is in excellent condition even with daily usage. They state buying furniture at Costco is better than going to a furniture shop.
Apart from selling good-quality furniture, reviews suggest that Costco offers the products at a lower rate. One customer shared their story of finding a matching loveseat with their sofa for $500, available for $1200 at the fancy furniture store.
Naturally, you will find a couple of bad reviews. However, its authenticity might be questionable. Customers have complained about the lousy quality of the furniture. Usually, the table at Costco is generally made with high-quality materials and impeccable finish. Go to Costco if you are in search of good furniture.
It is imperative to remember that you can find a wider variety of chairs on Costco.com rather than in the warehouse. Typically, you will not find evidence of customers being dissatisfied with their furniture purchases at Costco. In short, you can purchase good quality furniture without breaking the bank at the store.
News! Costco's Semi-Annual Furniture Sales
Periodically, Costco holds semi-annual furniture sales where customers can find even more significant discounts on selected furniture items. Typically, customers can maximize their savings on furniture twice a year. Costco holds two sales annually; one in late July (after the Fourth of July) and the other in late December (before Christmas).
Both of these sales are extremely popular and are a huge success. Generally, Costco labels the Christmas sale as a "Holiday Sale." You can also enjoy savings in the summer. Hotels can get poolside and beach furniture in the sale to welcome guests to an improved layout. Browse through a wide selection of excellent quality furniture on Costco's website. You can choose the items you want to purchase without hesitating.
The store offers amazing deals and discounts online throughout the year. Visit Costco.com and search for the Furniture Offers section. You will find great items, from coffee tables to bed sets, that are on sale. Costco's website also has pictures of things to give customers a better look. It enables them to make a quick decision. These sales events present an excellent opportunity to save money on home furnishing.
Key Takeaways
Costco offers furniture delivery services to members and non-members when they purchase items online. However, non-members will have to pay a surcharge.
The store provides different delivery options, including standard shipping, curbside delivery, threshold delivery, and white glove delivery.
Moreover, scheduling your delivery is imperative to ensure you are home to receive the order. Avail of two furniture sales a year to maximize savings.
Frequently Asked Questions (FAQs)
Is tipping compulsory for Costco furniture delivery workers?
Tipping is optional for Costco furniture delivery workers. However, a tip is always welcomed if you are inclined to show appreciation for their service. Dolly, a delivery service, recommends a $20 premium per delivery worker. Similarly, if you get your furniture delivered through GoShare, the company suggests a 5-10% tipping percentage.
Does Costco have any furniture financing plan?
No, there are no financing plans accessible at Costco. However, Citi offers customers a Costco Anywhere Visa Card that allows shoppers to make large purchases. The card enables you to postpone your payments and split them over months.
Does Costco deliver furniture to apartments?
Yes, Costco can deliver furniture to apartments. However, this delivery service is subject to flats that are easy to reach and have an appropriate parking space. If you opt for a standard delivery, the delivery person will drop the furniture at the apartment building. Then you will have to meet them there and be responsible for taking your furniture upstairs.
Costco offers a quick way to get furniture delivered for its customer's convenience. Utilize the Costco Delivery service that delivers the item to your doorstep for free. This offer is only valid for orders above $399. During checkout, you can provide the necessary delivery information, including apartment details, to ensure a smooth delivery process.
Does Costco help set up new furniture?
Yes, this white glove delivery service at Costco also offers the additional benefit of setting up the furniture at your home. It is convenient for customers as they will not have to find another person to assemble the table. These services can be arranged during checkout or by contacting customer service.
What will Costco do with returned furniture items?
If you return a defective furniture piece to Costco, the store will either send it back to the manufacturer or dispose of it. Given that it has a variety of furniture items, the store will also inspect and access the product for resale. Costco may resell the item as a returned or refurbished product at a discounted price, depending on the condition.
Does Costco deliver appliances bought in-store?
Yes, Costco provides delivery services for appliances purchased in-store. Similar to furniture delivery, the specifics of appliance delivery can be discussed with Costco's warehouse staff at the time of purchase.
Is Costco delivery free?
It depends. Costco offers a 2-day delivery for non-perishable pantry items, coffee, bath tissue, etc. You will have to pay $3 per item delivered. However, these delivery charges are waived if you spend over $75 or more. Also remember that tax is not included in these charges.
Does Costco deliver TVs?
No, Costco does not deliver TVs. However, it has collaborated with GoShare to produce excellent TVs that you can buy in-store. The delivery charges differ contingent on the size of the TV screen and the location. However, generally, a 75-inch set would cost approximately $128.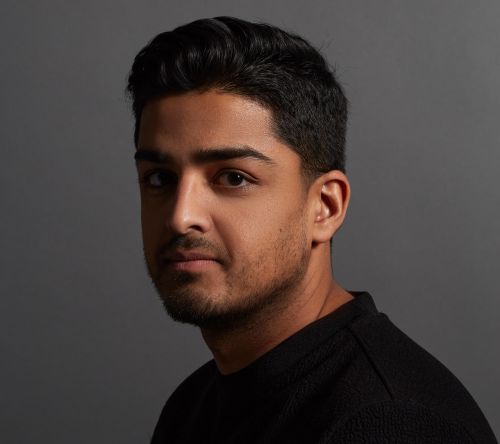 Ali Anees is a professional brand marketer focused on enhancing customer experiences. His focus is on conducting all-rounded research on U.S. retailers and services to provide updated information for our consumers.
He has a background in strategizing and developing marketing tactics for large Consumer Packaged Goods organizations. His understanding of the industry is beneficial when it comes to finding detailed and accurate information for our consumers.