Did you know that with proper care, tires can last up to more than 60,000 miles of drive? However, you may need replacement well before 50,000 miles without regular rotation maintenance! At the same time, such maintenance services can drain your pocket, but learning about Costco tire rotation cost (and how to get it for free!) can be quite helpful.
Quick Summary
Costco charges $18 to $21 for tire rotation, but it also offers balancing and nitrogen inflation in the same package. Moreover, getting tire rotation done at Costco for free is possible if you are a member here and purchase the wheels at the Costco store or Costco.com. Flat tire repairs, balancing, and lifetime maintenance services will also be provided for free. You can book an appointment for tire rotation online and have it done at the nearest Costco Tire Center within 40 minutes.
Does Costco Tire Center Offer Rotation For Free?
The only way to get Costco tire rotation for free is to have a membership card and buy your tires from Costco.
Not everyone can enjoy free tire repositioning at Costco. First of all, Costco only sells wheels to its members. Secondly, you can do tire rotations for free if you purchase and install your tires at Costco.
In such a scenario, Costco offers a long list of benefits! The services, in addition to the free rotation, that it offers can help you save more than $30!
Free repairs for flat tires ($10.99).
Lifetime free tire balancing ($21.99).
Lifetime inflation and pressure checks ($21.99).
Nitrogen conversion and refill ($11.99).
In addition, Costco offers 5-Year Road Hazard Warranty to cover all tire-related maintenance issues due to normal vehicle use.
How Long Does Costco Tire Rotation Cost?
When you make the appointment online and get to the Tire Center timely, the rotation and balancing should take at most 40 minutes.
However, how long the process takes depends on several factors. For example, some technicians are more experienced than others. Additionally, some vehicles are tricky, and taking off and mounting the wheels can be time-consuming. In some cases, the process can take as long as 3 hours!
Schedule Tire Rotation at Costco Online
Costco tire service can be booked online, whether it's for rotation, alignment, or general maintenance. You only need to visit Costco.com to make an online appointment in seconds.
Register your account at Costco online store. You will have to provide complete and accurate contact information. You can proceed without this step if you have an account already.
Then select the type of vehicle you have and the service you need, i.e., tire rotation in our case.
After that, select the Costco location where you want the tire rotations done.
Select the time and date for the appointment. Choose whether you want Costco to contact you via mail or phone for reminders/updates.
In the last step, click on Finalize Appointment to complete the procedure.
Costco will send you an email when the booking is confirmed. Make sure that you reach the Costco location timely.
The service team can rotate and balance the tires for up to 40 minutes (or more!). Technicians may take longer if they are busy, so be patient! Once the procedure is complete, the Costco team will also correctly inflate your tires with nitrogen to better pressure retention.
It is a good idea to plan your trip to Costco Tire Center and have other things to do on the bucket list, such as checking out car batteries at Costco to pass the time.
Steps To Choose The Right Tires For Your Cars At Costco
Visit Costco.com and choose to search for a new tire recommendation online.
The site will ask you to fill in a few parameters, such as the car's make, model, and tire dimensions.
Wait as the search engine looks for perfect matches.
Costco will then display the recommended tires for your car.
Does Costco Tire Center Install Authorized Fitments Only?
Costco will only install tires authorized by the vehicle manufacturers and have a speed rating equal to or higher than the ones originally on the car. Moreover, it only installs tires with an equal or higher load index than the ones originally installed on the car.
Costco is very particular about how it deals with tires and the ones it installs. The Tire Center can assist you, but it will not perform any service that violates the set protocols and poses a safety threat.
You are always welcome to use the Costco tire search engine listed on the official website to buy the tires specifically recommended for your car.
There are limitations to the services that Costco tire center offers. You should know these restrictions before you book an appointment there.
Costco only installs the tires you buy from their physical or online store.
Moreover, Costco does not do tire fitting for golf carts, UTVs, or ATVs used in urban settings.
Lastly, you must present the manufacturer's information on wheel torque if you want Costco to install trailer tires. Otherwise, it might not entertain your request for installation.
Will Costco Rotate/Install Tires Bought From Other Retailers?
Costco only installs and rotates tires you purchase at any Costco physical store or at Costco.com.
It is clearly stated in Costco's tire installation policy that the company does not cater to tires purchased from other retailers.
Costco Tire Replacement Location Policy
The policy states that if a buyer gets one new tire, it will always replace one on the vehicle's rear axle, and if a buyer purchases two new tires, they will both replace the rear tires first.
As stated above, the tire replacement location policy is imposed by almost all major tire factories as it ensures that the car maintains stability after the change. In addition, worn-out tires on the vehicle's rear axle are more hazardous than those damaged and sit in the front of the vehicle.
Costco approaches tire installation carefully, as it can lead to accidents if not correctly mounted. In addition, Costco works with fitment method guidelines provided by leading tire manufacturers worldwide.
Benefits of the Costco Auto Program
Costco Auto Program has helped more than 2 million members buy cars with up to $1,000 discount on the original price and is regarded as one of the most successful car trading programs in the United States.
Under the Auto Program, Costco has partnered with more than 3000 dealerships and associated services to provide discounted prices of new and used cars to Costco members.
The Program also offers detailed information on monthly payments.
You can review new and used cars when purchasing a vehicle through this Program.
To become part of the Costco Auto Program, dealerships, and services only have to pay a minimal fee. However, not all Costco members can avail of this facility right away. You need a Costco membership for some time (typically 3 to 5 years) to use these programs.
Costco Tire Center Hours of Operation
Costco Tire Center services are available from 10 a.m. to 8:30 p.m. Monday to Friday, 9 a.m. to 7 p.m. Saturday, and 10 a.m. to 6 p.m. Sunday.
Suppose you need more clarification about the working hours for the local Tire Center. In that case, it is recommended that you use the Costco store locator tool to identify the closest one and then call them to confirm whether it is open.
Are Costco Tire Prices Cheap?
Costco tire prices depend on what you buy, but Costco tires are quite affordable compared to other mainstream brands like Bridgestone, Goodyear, or Michelin.
Nonetheless, Costco tires are relatively inexpensive, too. A set of four wheels will cost you approximately $166. However, there are exclusive discounts that Costco members can avail of, making the purchase reasonable overall.
On promotional days and will special discounts, tires can come down in cost to about $70 to $80! So including its lifetime maintenance services, Costco tires are cheaper in the long run.
Do Auto Shops Charge a Lot For Tire Rotation?
Tire rotations typically cost between $24 to $50, but some auto shops may charge as much as $120 for the service.
Multiple factors must be considered before determining how much it will cost to get tire rotations. Types of tires and extent of inspection are some of the obvious elements.
What Will Happen If I Don't Rotate My Tires?
Tire rotations mean you regularly change the position of your tires so that all wheels wear out evenly.
If you want to avoid your tires from falling for attention and leaving you stranded in the middle of nowhere, I recommend getting timely and regular rotation maintenance. Yes, that's how bad it can be!
One of the most common issues drivers experience when they don't rotate tires is uneven tire wear and tires that need replacement before time.
Tire rotation ensures that wear and tire are evenly spread across all tires, promoting the tires' longevity and improving handling.
You will also notice an increased comfort level during the drive after getting tire rotation compared to leaving the wheel the same way.
The tires will only wear out after the stress that the car puts on the outer edge of the tires will regularly be shifted.
Key Takeaways
Costco charges $18 to $20 per tire for the rotation. You can get tire balancing done in the same package too.
Keep in mind that Costco only sells tires to members. If you purchase the wheel from the store, Costco offers free tire rotations, balancing, and other maintenance services.
The tire rotation procedure at Costco should take at most 40 minutes. It helps to make a booking beforehand. You can do so online at Costcotireappointment.com.
Frequently Asked Questions (FAQs)
What are Costco tire rotation Tesla charges?
Costco offers free tire rotation on all vehicles on which it installs tires, including Tesla vehicles. Also, Costco tire rotation and wheel torque setting on Tesla might cost up to $95.
How often does Costco offer to rotate tires?
You can get tire rotation at Costco after every 10,000 km to 12,000 km drive. This period is often specified in the vehicle's owner's manual, but this is a safe window if you are unaware of the manufacturer's suggestion.
Why can I not get a tire alignment at Costco?
Costco offers useful tire maintenance services, but you need help getting wheel alignment here because the service requires trained technicians and heavy machinery that Costco needs to have.
Does it take long to get your tires inflated at Costco?
The air pumps at Costco are open from 10 a.m. to 8:30 p.m. Monday to Friday, 9 a.m. to 7 p.m. Saturday, and 10 a.m. to 6 p.m. Sunday. Getting your tire pressure checked and inflated here will only take a few minutes.
Can I rotate the tires on my vehicle myself?
You can always choose to rotate tires independently, provided a vehicle jack, jack stands, and lug wrench are available at home. However, resorting to a professional for help is still recommended.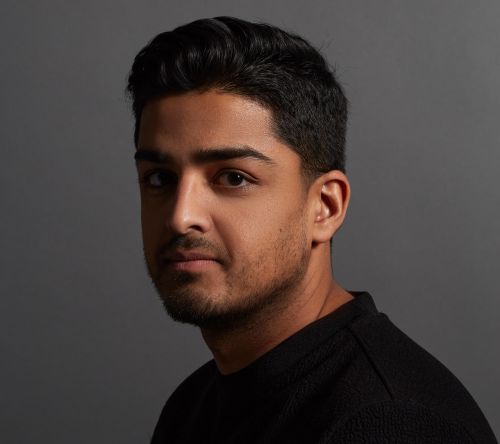 Ali Anees is a professional brand marketer focused on enhancing customer experiences. His focus is on conducting all-rounded research on U.S. retailers and services to provide updated information for our consumers.
He has a background in strategizing and developing marketing tactics for large Consumer Packaged Goods organizations. His understanding of the industry is beneficial when it comes to finding detailed and accurate information for our consumers.