Initially, the Costco return policy may be just another local shop policy, but it is an amazing offer for customers and retail specialists. This policy is a lifesaver for customers like me who need help choosing the right item or returning the wrong one. So, let's explore the world of opportunities with the Costco return policy in detail.
Quick Summary
The Costco refund policy is flexible, allowing shoppers to return almost any item without questions, except for a few limited conditions, within 90 days of the purchase. This user-friendly return policy applies to various goods, including your membership and things like laptops, mattresses, and televisions.
Does Costco Return Policy Apply To All Items?
The return policy at Costco is renowned for its flexibility and customer-friendly approach. It lets its customers return almost any item at any time and for any reason. Plus, do not worry about additional charges. The policy covers all items sold at Costco, including clothing returns, groceries and electronic items.
However, there are exceptions in the case of electronics, which have a 90-day return window. Depending on the customer's preference, Costco also offers an exchange for the same items or a complete refund of the item's original purchase price.
The policy also protects similar in-store and online purchases and may be returned in person or by mail. Costco pays for the majority of the shipping charges for returning the items.
Therefore, this policy aims to give its customers a simple and convenient shopping experience that gives them ultimate satisfaction. It also helps them save money at Costco by enjoying the relaxation to exchange anything that does not serve them well.
Costco TV Return Policy
TV returns are only accepted at Costco if they are made within 90 days of the original purchase. If you decide to change your mind or have problems with your TV after the initial 90-day period, you will not be able to exchange or return it to Costco.
Buying a new TV at Costco is a wonderful idea. You can choose the ideal model for your requirements and price range from various models made by multiple brands. Costco carries all types of TVs, including those with 4K resolution, smart TVs, and large screens. However, you should know Costco's return policy before purchasing a TV.
Fortunately, you can still contact Costco's technical support staff for assistance with problem-solving or warranty claims. They can help you with all the technical problems you might have with your TV and are available 24/7.
Return Policy for Computers and Cellphones
Firstly, you only have 90 days after purchasing a computer from Costco to decide whether you want to return it. Second, you should buy a laptop separately because not all computer models are covered by Costco's warranties or service plans.
Costco has you covered with many alternatives and brands, whether you need a PC for gaming in your free time or a tablet for mobility. Additionally, Costco offers excellent customer service and affordable warehouse costs along with flexible warranty terms for laptops and computers. However, there are a few things you should be aware of when purchasing a computer from Costco.
However, remember that Costco might only sometimes offer the finest offers or the newest technology. Before selecting, check costs and offers with other stores.
Additionally, Costco offers great deals on smartphones. Mobile phones are necessary tools for communication, but they tend to be pricey and challenging to purchase. Costco makes it simpler by providing affordable rates, adaptable programs, and free extras. If unsatisfied, you can also return your mobile to Costco within 90 days of purchase.
Therefore, Costco is a terrific option if you're seeking high-quality items for PCs and smartphones at affordable prices. However, you should be familiar with the return policy and warranty.
Costco Furniture Return
The furniture is easily returnable to a nearby Costco warehouse or can be picked up at a specific time. The procedure for making a return is also quite simple. The furniture can be delivered back to your neighborhood Costco warehouse or picked up at a specified time. You don't have to worry about moving the furniture because Costco will pick it up.
Costco furniture return pickup is welcome at Costco, with no questions asked. Even furniture that is several decades old may be returned for any reason. Customers gain greatly from this since it gives them the comfort of knowing they may return furniture if it fails to meet their expectations.
One of the factors behind Costco's popularity as a retailer is its liberal return policy. Customers who purchase furniture from Costco feel they have made a smart decision. The advantages of Costco's furniture return policy include peace of mind, value, and convenience.
The furniture at Costco is of high caliber and reasonably priced. Thanks to the lenient return policy, you can feel assured that you are receiving fair value for your money.
Costco is a terrific choice if you're looking for new furnishings. Thanks to the generous return policy, You can shop confidently and locate the ideal item for your needs.
Costco Food Return Policy
The food return policy at Costco is considered one of the friendliest in the retail sector.
It's so kind that you can return fruits, vegetables, and foodstuffs that have been opened or not, and anything else that you would eat, to your neighborhood Costco without a doubt.
So, Costco is a fantastic place to test out new items and discover if your family enjoys them. If you're still determining whether your young ones will enjoy a new breakfast cereal, you can purchase a box and return it if they don't like it.
To be clear, Costco won't allow you to take advantage of this rule. If you return excessive things, they could flag your account as suspicious and stop taking further returns. So be careful when returning food items.
Also, remember that even after receiving payment, Costco will throw away food items. Therefore, if you buy too much of a bakery item, you can freeze it later.
Lastly, don't take advantage of Costco's return policy. If more people act this way, it will soon disappear and affect all members.
Household Appliances Costco Return
You have 90 days to return household appliances to Costco!
Appliances are incredibly affordable at Costco. Microwaves, fridges, stoves, water heaters, dishwashers, and dryers are all cheaper here than in other retailers.
Furthermore, with their appliance bundles, you can buy whatever you'll need for your new house in one spot. However, if you change your mind, you have just 90 days to return them. So, take this chance to save time and money at Costco!
Costco Mattress Return
Yes, you can return a mattress to Costco within 90 days of its purchase date. However, if it has crossed 90 days, the customers must negotiate with the manager. The final decision is up to the manager.
Costco offers a good return policy, but there are still some exclusions. Mattress returns are restricted to the first 90 days after purchase, which is one of the exclusions. However, if you've had the mattress for over a year, you might still be eligible to return it, but you'll have to negotiate with the company manager.
The store manager will review your purchasing history to determine whether you are a regular customer who makes significant purchases from Costco. The management is more likely to allow you to return the mattress if you do. The manager could be less willing to accept your mattress return if you are a new customer or spend little money at Costco.
If you are concerned that the manager won't let you return it, you can attempt to return the mattress to a Costco store outside your hometown. In this way, you will less likely meet someone you know.
After over a year, if you want to return a mattress to Costco, you should do so politely and with consideration for the manager. Give a detailed justification of your discontent and replace the mattress. Keep your Costco membership ID and receipts on hand to prove the purchase.
If you're a devoted client who frequently shops at Costco, it can be advantageous to express your continued support. However, if you are not a frequent customer or have little shopping history at Costco, you must be prepared to make a strong case for the return. Using these suggestions, you can increase your chances of returning a mattress to Costco.
Costco Jewelry Return Policy
Most jewelry purchases at Costco are returnable, except diamonds, even after the 90-day period has passed.
This is a blessing for those who purchase jewelry as gifts only to discover that their recipient dislikes it. If your proposal is declined, you might also return the engagement ring you bought for full reimbursement.
However, there is an exception for diamonds weighing one carat or more. If you wish to return the item, you must have all of the original documentation (receipts, certificates, etc.). Even then, you won't get your money back. Instead, a credit for other Costco jewelry will be offered to you.
Although this rule may appear odd, it has a valid justification. Costco wants to ensure they only offer real diamonds because they are extremely pricey. Costco can confirm the authenticity of the diamond by collecting all of its original documentation.
Additionally, this rule helps safeguard Costco from fraud. There have been instances in the past where customers attempted to return fake diamonds to Costco. Costco may protect itself against fraud by insisting on all original documents.
Costco has a pretty accommodating return policy for jewelry. There are a few exceptions, including diamonds weighing one carat or more. So, being familiar with these exceptions is crucial if you plan to purchase jewelry from Costco.
Costco Return For Car Tires
You can easily return tires at Costco! Tire returns are accepted at Costco with no inconvenience. They are returnable without reason within a month of the purchase date. As a result, you have a month to test the tires and a full month to return them to Costco.
So, when bringing tires back to Costco, remember that the tires have to be in good condition. This implies that they must be in their original packaging, clean, and undamaged. The item must be returned within a month of the purchase date. For some tires, Costco might impose a restocking fee.
Batteries Return at Costco
Costco will replace your battery if it is still under warranty if it fails earlier than expected. But remember that warranties do not cover regular damage or battery abuse. Therefore, please adhere to the manufacturer's guidelines when using them.
Most gadgets require batteries, but they can't last forever. The shelf life of a battery can range from a few weeks to several years, depending on its kind and storage conditions. Some batteries can lose charge even when not being used. Because of this, it's crucial to verify the batteries' expiration date before purchasing or using them. Keeping your batteries in a cool, dry environment will also help them last longer.
Water Heaters Return At Costco
Costco offers a 90-day return policy on water heaters!
Consider looking into Costco if you're shopping for a new water heater for your house. Costco is not only a fantastic place for purchasing gadgets and food items, but it's also an established source of home improvement supplies.
Moreover, Costco offers a 90-day return policy on water heaters, allowing you to buy confidently. Before purchasing a water heater from Costco, you should consider its installation and maintenance costs. A professional will be required to install and maintain your water heater, raising the overall cost. To pick the best water heater for your needs and preferences, you should also examine the prices and specifications of several water heaters.
Costco Return Policy For Customer Orders
Costco maintains a rigid policy for custom orders. A custom-built item, such as a cabinet, closet, or window treatment, cannot be returned unless Costco commits a mistake or provides a warranty.
Therefore, you should exercise caution when ordering something customized from Costco. Avoid purchasing anything you regret and being unable to get your cash back!
Smart Watches and Touchscreen Tablets Costco Return
Whether you purchase a tablet or smartwatch from Costco, you must decide promptly. You can only return a smartwatch or tablet to Costco within 90 days of purchase.
Tablets and smart watches are two of the most popular modern gadgets. They provide a variety of features and advantages that improve the quality and ease of our lives. However, you should know Costco's return policy before purchasing any of these items.
Smartwatches and tablets are capable of carrying out many of the same tasks. They can sync with other gadgets and your smartphone to keep you connected and organized. You can read about Costco AirPods return policy and relevant accessories here.
Be sure to give it a thorough test drive before deciding whether it meets your requirements and tastes.
Costco Return For Projectors
You have only 90 days to return a projector you purchased from Costco. Therefore, make sure your decision is right before the offer period runs out.
A projector might be something to consider if you're seeking a new way to enjoy your favorite TV shows and movies. Projectors may make a sizable screen on almost any wall or surface to give the impression that you are in a movie theater. Additionally, some projectors are portable, allowing you to watch wherever you like.
Costco Return Policy For Gifts
Let me tell you an interesting fact: if you're not a Costco member, you can still return gifts to Costco. Yes, Costco has an extremely kind return policy that covers advantages. Therefore, you can produce a gift you received from a Costco member for a complete refund if you're unhappy with it.
The only hurdle is that you'll need the gift-givers membership number to proceed. You could still be eligible to return the product if you need to get your membership number, but Costco might require you to provide them with further details, including the time and date of your purchase or your initial receipt.
The rest of the return process is incredibly straightforward. You only need to deliver the product to your neighborhood Costco warehouse; they will handle the rest. You can even plan a pickup to avoid taking a trip to the warehouse.
So, if a Costco member gives you a present in the future that differs from what you expected, don't be disappointed. It is always returnable to Costco for a complete refund.
Therefore, Costco is a wonderful choice if you're on the hunt for a store with a reasonable return policy.
Return Policy for Cigarettes and Alcohol
Costco does not accept returns on cigarettes and alcohol.
In most states, Costco refuses to give refunds on alcoholic beverages. This is because every state has unique regulations regarding the purchase and return of alcohol. Alcohol returns are prohibited in some states for any reason. Alcohol returns are only forbidden in some states if they have been opened.
If you plan to return alcohol to Costco, it's important first to confirm the regulations in your state. You can easily get this data from your state's liquor control board website.
Here are some suggestions to avoid issues while returning alcoholic beverages to Costco:
Before purchasing alcohol, check the regulations in your state.
If you're not certain you'll enjoy it, refrain from buying alcohol from Costco.
Avoid opening the bottle of alcohol you bought if you don't like it because you might not be able to get your money back if you do.
Can I Return Something To Costco After 2 Years?
With very few product exceptions, Costco offers a "Risk-Free 100% Satisfaction Guarantee," in which they'll refund your money if you're not satisfied. Almost everything in the facility is returnable, and there is no time limit on returns.
However, some things must be returned within 90 days. You can visit the official website to learn more about Costco's return policy.
Can You Return The Products With Missing Or Opened Product Packaging?
Yes, you can return the products with missing or open packaging.
The Costco return policy is here to save the day. So, if you've ever found yourself searching through your closet for the original box and instructions for a product, you want to return.
In contrast to many other stores, Costco doesn't require you to have the original package or guide to return a product.
The only components and add-ons you need are those included in the package. This allows you to discard the large box and the manual collecting dust on your bookshelves.
Can I Return Electronics To Costco After 90 Days?
Costco's free return policy for electronics and appliances has been reduced to 90 days in response to abuse from customers in the past.
In previous years, Costco was known for having a fairly lenient return policy. Almost everything could be returned at any time and for any reason. Because of this, Costco was an excellent place to acquire expensive products like electronics, appliances, and furniture.
However, some consumers started to misuse this rule. After purchasing something, they would use it for a while before returning it for full reimbursement. This was very expensive for Costco, which started affecting its financial situation.
Costco lowered its return window to 90 days due to this exploitation. This still gives customers enough time to return broken or unsatisfactory goods. However, it stops customers from returning goods they have only used and then realizing they no longer want.
Some goods that can be returned within 90 days include televisions, projectors, powerful appliances, computers, tablets, cameras, camcorders, audio players, and smartphones.
The following items are not returnable after 90 days:
Products that have been destroyed
Products that aren't in their original packaging
Products not covered by the seller's warranty.
Costco's 90-day return policy is still very lenient in the retail sector. So, to avoid being forced to keep a possession you no longer want, it is crucial to be informed of the policy's restrictions.
Costco Return Without Receipt
It would help if you had your receipts or a membership card at the time of return. If you return something without a permit, you might only be eligible for store credit rather than a cash refund.
It may also be more challenging to verify certain return criteria without a receipt, such as that an item be undamaged or in its original packaging.
Returning an item to Costco indeed requires a Costco membership card (or number). Your membership status is confirmed using your membership card, which is necessary for all returns.
You might still be able to submit a return without your membership card on hand, but you will have to supply additional identifying information, such as your name and address.
Although the Costco return policy is well-recognized for being extremely accommodating and flexible, it is still crucial that you have your receipts or membership card on hand when processing a return, as this will make the process go more smoothly and quickly.
Can You Return Items Bought In Store At Costco.com?
Yes, you can return any of Costco's purchases online. Costco accepts returns on anything you purchase there. You don't require a package, a receipt, or an explanation.
You can get a complete refund by bringing it to any nearby Costco warehouse. Simple as that!
You can also begin a return online at Costco.com if that's more convenient. Then select the "Return Items" option after finding your order history in your account. You can schedule a pickup or print a shipping label for larger products. Costco will take care of the rest.
Does Costco Give Cash on Return For Items Bought With Credit Card?
No, you only get a Costco cash card instead of a refund.
It's important to be aware that if you make purchases with your ATM card, you can get a Costco cash card rather than a refund when you need to return something.
This scenario will likely occur if the gift recipient possesses the receipt that was issued but not an ATM card and the item was bought as a gift.
It is advised to consider using your credit card or cash instead, especially when purchasing gifts via an ATM card, to simplify returns.
This will give you more freedom to return things and prevent the chance of receiving a Costco cash card as a refund.
List Of Items You Can Not Return To Costco
Alcohol: Due to state regulations, Costco does not accept returns of beer, wine, or liquor in the majority of states in the United States. Therefore, enjoy it now or give it as a present; refrain from attempting to return it to the shop.
Cigarettes: Costco also does not accept the return of cigarettes. This is also a result of state laws controlling tobacco product sales. You'll need to find another solution if you want to stop smoking rather than return your cigarettes to Costco.
Products with a Limited Lifetime: Some goods, like batteries and tires, may be marketed with a limited guarantee only applicable to that particular item. As a result, you cannot return them for full reimbursement. However, you can get a warranty replacement or repair if they don't match your expectations.
Diamonds: If you purchase a diamond from Costco that is 1 carat or greater, you must return it with all the original documentation and have the store verify it before receiving your refund. A Costco Graduate Gemologist will inspect the diamond and issue a jewelry credit memo allowing you to exchange it for another diamond or get a refund. This procedure could take a maximum of five working days.
Custom orders: Customers who place customized purchases with Costco should only look forward to a refund if Costco makes a mistake.
The Costco return policy is highly flexible and customer friendly except for these few items. This list is short compared to the hundreds of things Costco sells daily.
Therefore, you can be confident that you can return nearly anything if you change your mind about it or are dissatisfied with it the next time you buy at Costco.
What Will Happen If I Return Too Many Items To Costco?
There are no restrictions on returns at Costco. You can return any item you purchase from Costco anytime, with a few exceptions. Costco keeps track of your returns and keeps tabs on who sent what back and when. Costco may alert your account if you return an excessive number of goods.
But the worst-case scenario is that Costco will revoke your membership and reimburse your dues. After that, you won't be allowed to shop at Costco. However, this is highly uncommon and only occurs in cases where return policy abuse occurs.
Therefore, take advantage of your Costco shopping experience, and be willing to return something if you're unhappy.
How Do Costco Returns Stack Up?
One of the reasons so many people enjoy shopping at Costco is their generous return policy. Almost anything can be returned at any time for a complete refund. This is advantageous, especially during holidays when impulsive buying is more common.
Some people may feel that Costco should have a different, more extensive holiday return policy. After all, people tend to spend more money during the holidays than normal. But Costco's current approach is appropriate. It's already quite generous, so there's no reason to think that people would start abusing it simply because it's the holidays.
Costco's flexible return policy serves as a lure for customers to make purchases there. You're more inclined to try something new when you're confident you can return whatever you don't like. And it's excellent for Costco since it increases the likelihood that customers will spend money there.
Therefore, if you intend to shop at Costco for the holidays, you should be fine with their return policy. Anything that you don't like can be returned for full reimbursement, no questions asked.
Key Takeaways
The return policy at Costco is excellent for customers. However, there are restrictions; therefore, consider that and look at the website before going to the store to return something.
You should be aware that trying to violate the policy could result in the termination of your membership.
Knowing their return policy is best to avoid questionable returns, such as those for expensive items or customized work.
Frequently Asked Questions (FAQs)
Can You Return an Item After the Manufacturer's Warranty Has Expired?
You cannot return an item after the manufacturer's expired warranty. Costco offers a relatively lenient return policy for the majority of its goods. However, this restriction does not apply to everything, such as those with a manufacturer's limited warranty.
You won't be able to return an item to the store because the contract no longer covers it; for example, if you buy ink for your HP printer from Costco and it runs out after a certain date. This is something to consider when purchasing things with a limited expiration date.
Can I return something bought by someone else?
NO! Costco only accepts returns from members. You can only submit the return on their behalf if that individual is mentioned in the membership. They'll have to handle the return on their own.
Does Costco accept returns if the membership has expired?
Costco will only accept returns if you have an up-to-date paying membership.
How long is the return period for Costco products?
The original product packaging or receipt is helpful, but it might only sometimes be required to process your return. Be aware that some items must be returned within 90 days for Costco to continue offering the low pricing you've come to expect.
What happens to previous returns at Costco?
Depending on their condition, the retailer will either refill the items or discard them. Used things are sold at liquidation auctions, while defective ones are returned to the seller for repair. Perishable returns are thrown out right away for safety and health concerns.
What makes Costco's return policy so good?
Costco always keeps the customer's interests at heart and wants to ensure they are completely satisfied with whatever they buy. Therefore, Costco's return policy is rather lenient, with few restrictions.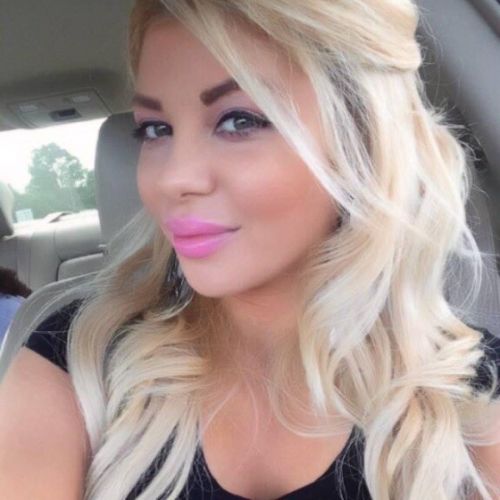 Jeannine Mancini, a Florida native, has been writing business and personal finance articles since 2003. Her articles have been published in the Florida Today and Orlando Sentinel. She earned a Bachelor of Science in Interdisciplinary Studies and a Master of Arts in Career and Technical Education from the University of Central Florida.