Ever spotted a piece of jewelry at Costco that you just can't say no to? We all have been there. However, sometimes it doesn't look good when you go home and try it on. If it is not the right fit, color, or style, Costco jewelry return policy is there to save your day! 
Quick Summary
Costco provides a welcoming return policy for jewelry goods bought in-person or online. These items are returnable at any point after purchase. The required documentation to authenticate the item must be provided if you intend to return gold or diamond jewelry with a carat weight of 1.00 or higher. IGI and GIA documentation is also part of the necessary documentation.
What Is Costco Jewelry Return Policy? (2023)
You can return small jewelry items instantly however, diamond or gold jewelry with 1 carat or above need additional verification steps.
It might be disappointing to find that a beautiful piece of jewelry you just purchased wasn't exactly what you were hoping for. Do not worry! Whether it's a trendy bracelet or a sparkling diamond ring, you can return every piece of jewelry to Costco at any time without any inconvenience.
Now, this is where things start to get complicated. If you're returning an expensive item, such as diamond or gold jewelry with 1 carat or maybe more, you need to provide the GIA and IGI documents to validate it. This is what differs when it comes to returning jewelry or returning other items like Air pods to Costco.
This extra step makes Costco the perfect one-stop shop for all of your desires for luxury products, ensuring the quality and source of the gems in your jewelry.
What Is Jewelry Return Policy For Costco Non-Members?
According to Costco's return policy for non-members, if you received jewelry as a gift from Costco and wish to return it, only the person who purchased the item with membership is authorized to make the return.
Costco is among the largest stores in the world and has a clear return policy. It's crucial to remember here that the return policy is different for non-members.
If you got jewelry as a gift from Costco and want to return it, the person who bought the item with a membership is allowed to do so.
It's worth noting that Costco does not issue gift cards, gift receipts, or store credit for things purchased by non-members, which means your only option for returning jewelry without a Costco membership is to ask the person who originally purchased the item for assistance.
It's always a good idea to study Costco's return policy since certain things, like electronics or big products, have extra conditions you need to be aware of to prevent any problems while returning the item.
How To Return Costco Jewelry Online?
You can simply connect with Costco's customer care to arrange for UPS pickup.
Costco has simplified the item return procedure. The procedure of returning jewelry is not difficult, as long as you've got the required documentation, you can simply bring your jewelry to any Costco store and receive your refund right away.
Costco can help if you require more than a brief inspection for major jewelry pieces, like big diamond rings or gold products which are 1 carat or above. Before processing your refund, they will make arrangements to have the products sent to their distribution center for verification within five days. This is to ensure that you get a fair refund for your products.
Moreover, if you can't get to a Costco store or don't have the required documentation, simply contact Costco's customer service to arrange a pick-up by UPS. Using this method might take a little longer than simply taking the item back to the store. However, it's still simple and guarantees that your refund will be handled professionally once the verification process is finished.
How To Return Costco Jewelry In Stores?
You can visit any Costco warehouse nearby and find the service desk without having to travel back to the place where you bought it.
It can be exhausting to hold onto jewelry that just didn't meet your requirements. There's no need to worry anymore because returning jewelry to Costco is now simpler than ever!
Be sure to keep all documentation obtained during the transaction, such as the receipts and other paperwork.
After it is submitted, you will get a Jewelry Credit Memo. Your item will be sent to be examined by a Costco Graduate Gemologist.
You'll be informed of the result in just 48 hours! I
If everything goes smoothly, you should get a refund using the payment method you choose when making the transaction.
After How Long Does Costco Take Back Jewelry Items?
Costco has no specified time restriction in its return policy for jewelry items.
Customers who decide to reconsider after the purchase greatly benefit from this flexibility. Also, it removes the pressure that comes with having to adhere to certain deadlines throughout the return procedure.
Costco has further simplified the process for customers to return jewelry products by permitting returns for online purchases at physical locations. In this way, customers can avoid the inconvenience of mailing the products back if they are dissatisfied.
The return policy for Costco only applies to jewelry. It does not apply to any other products being sold by the company. Customers should carefully read the policy before making a purchase since the company has particular requirements for returning certain products.
Does Costco Take Back Jewelry Without Receipts?
Yes, but you need to have your payment card from the purchase as well as your Costco membership card to monitor and validate your purchase.
According to the company's return policy, customers can return jewelry products to Costco with ease. This goes even though they don't have the original receipt. But, in order to qualify for a refund, a few requirements have to be met.
You must have both your payment card from the purchase as well as your Costco membership card. These two records will replace the receipt and enable Costco to monitor and validate your purchase.
In order to process the return, a few documents must be presented. The IGI and GIA documents are compulsory for jewelry pieces worth 1.00 carats or more. These documents include details about the jewelry item's quality and authenticity and serve in ensuring a fair and precise return procedure.
It's also important to note that, despite Costco's extensive return policy, not all products are covered by it. Different products could have different return policies, or they might not be returnable at all.
When making a purchase, it's usually beneficial to read and understand the return policy to make sure you are informed of any conditions or limitations that may apply.
What Jewelry Items Can You Return To Costco?
You can return all the jewelry items to Costco, both in-person and online.
Costco is a one-stop shop for all your favorite bling collections. Costco has everything you need, including bracelets, earrings, and necklaces.
The best part is that all of these products are returnable both in-person and online through Costco official website. However, if you're considering returning an expensive gold or diamond item that weighs more than 1 carat, make sure to have your GIA and IGI documentation with you.
As Costco considers authentication seriously, be sure to be ready to get the most economical deal possible.
Can You Return Jewelry To Costco If It Is Damaged?
The store manager makes the final decision. This is based on whether the damage was done before or after the purchase and the presented documents for verification.
Jewelry is a priceless item that is frequently purchased with great consideration and love. Unfortunately, accidents occasionally happen, and jewelry can get damaged. There are a couple of things you should be aware of if the jewelry you purchased from Costco has become damaged.
If your jewelry has been destroyed or received damaged products from Costco, you must take your product with any relevant paperwork to the customer support desk. If the damage occurred before or after your purchase, the store manager's judgment will ultimately be final.
Moreover, if you do not submit the necessary documentation (IGI/GIA), you will not be eligible for a refund. These records verify your jewelry's authenticity and need to be presented for returning or getting a refund.
Costco does not offer a jewelry cleaning or repair service. So if you just need your jewelry fixed, you will need to go to another store. Therefore, it is advised that you buy jewelry insurance along with your pieces to protect against unlucky occurrences like jewelry loss, damage, or theft.
However, the Costco Customer Satisfaction policy does apply to watch repairs. Costco will make an effort to offer this facility for you if your watch needs fixing, replacements, or refunds. When you ask for such a service, you must bring your watch and your receipt or supporting documentation.
Key Takeaways
If you are a Costco member, then you can safely return any piece of jewelry, provided you have the required receipts.
To confirm the quality of your jewelry, you will need to present the IGI and/or GIA paperwork from your purchase for any gold or diamond jewelry pieces that are 1.00 carat or greater.
Before your refund may be completed, these documents must be forwarded for verification; this process may require up to 48 hours for in-store returns and at least two weeks for the online return.
Frequently Asked Questions (FAQs)
Is Costco a reliable jewelry retailer?
Costco is a good option if you want low prices and in-person shopping. If they are GIA certified, Costco diamonds are of excellent quality and represent exceptional value. A ring can be purchased for 50% less than at other well-known jewelry retailers.
Is it possible to return jewelry to Costco after 90 days?
Most things, including jewelry bought from Costco, are returnable for a complete refund or exchange after 90 days. According to its return policy, Costco offers a 100% guarantee and does not place time limits on the eligible return period for purchases made at the warehouse.
Is the jewelry sold at Costco made of real gold?
Three precious metal options exist for the bulk of Costco's jewelry: 14kt gold, 18kt gold, and 950 platinum.
Is Costco accepting returned resized jewelry?
The amount that each ring can be resized by is specified under the Product Details section. The return policy won't be invalidated if you resize a ring that is described as being significant within the parameters specified by the product details.
Does Costco allow purchases of jewelry without membership?
Costco does not require guests to register, but non-members are still able to buy the same discounts from Costco.com. Prescription medications are the only items excluded from the 5% charge.
Do they ever reject a return at Costco?
Costco does not refuse to offer a refund for almost anything. The only exceptions would be habitual offenders or known item smugglers.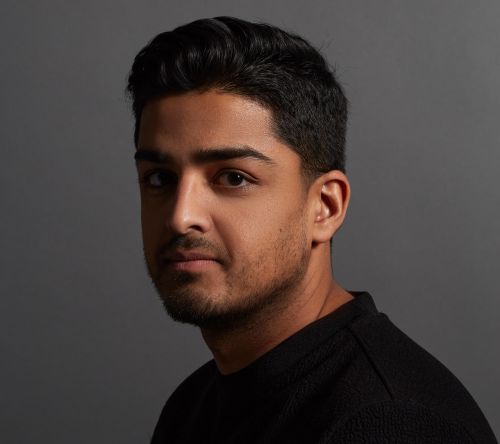 Ali Anees is a professional brand marketer focused on enhancing customer experiences. His focus is on conducting all-rounded research on U.S. retailers and services to provide updated information for our consumers.
He has a background in strategizing and developing marketing tactics for large Consumer Packaged Goods organizations. His understanding of the industry is beneficial when it comes to finding detailed and accurate information for our consumers.