With unbeatable deals and deep discounts, shopping at Costco opens endless possibilities. However, shopping for these products can easily exceed your monthly budget. To cater to its members, Costco supports a variety of payment methods that can be used to purchase these products. After getting a CareCredit card, are you wondering, "Does Costco take CareCredit?" Costco customers are in for a surprise if they can access this healthcare-focused card.
Quick Summary
The careCredit payment method can be used at Costco to pay for items in the healthcare and wellness category. Given that all items at the store do not qualify for CareCredit, you will require a secondary payment option. For this reason, Costco offers diverse payment methods, including All Visa-branded cards, Cash, EBT, and personal checks. However, Costco members need a layaway plan to make monthly payments at the store.
Can I Use Care Credit At Costco?
Yes, you can use Care Credit at Costco. However, all the purchases made at this membership club are not eligible to be paid for this healthcare.
CareCredit is a health-focused credit card that enables people to pay their medical expenses over time.
CareCredit can be used at medical centers and numerous retail stores. It is only valid for healthcare product purchases. One of the most prominent retail stores that allow its usage for over-the-counter medications or personal care products is Costco.
With this credit card, you can pay for healthcare-related expenses, including eyeglasses, prescription medication, and various medical equipment. At Costco, you cannot pay for non-healthcare-related and general merchandise using CareCredit.
Payment Methods That Costco Takes
When you enter a Costco warehouse, you're greeted with a vast array of products at wholesale prices. Before shopping at the store, it's essential to know the payment methods that Costco accepts.
From credit cards to cash, the variety of options ensures your shopping experience is convenient and hassle-free. Apart from CareCredit for healthcare product purchases, you can use the following payment methods:
Costco Anywhere Visa Card: This is a commonly used payment method at Costco. Issued in partnership with Citi, it offers exclusive benefits for Costco members. With the Costco Anywhere Visa Card, you can earn cashback rewards on various purchases at Costco and elsewhere.
All Visa Cards: Owing to its exclusive partnership with Visa, Costco allows customers to use any Visa-branded credit card for purchases.
Cash and Checks: Traditional payment methods like cash and checks are also accepted at Costco. This is particularly useful for those who prefer to make purchases without involving credit or debit cards.
PIN-based Debit/ATM Cards: People who like to stay within the budget can efficiently utilize debit cards to pay for purchases at Costco. Moreover, it can help you avoid interest.
EBT Cards: Costco cares about providing accessibility to many customers. They accept EBT cards (Electronic Benefit Transfer cards), ensuring that individuals who receive government assistance can also enjoy the benefits of wholesale shopping.
Costco Shop Cards: Costco shop cards are a great option to limit spending.
Contactless Payment Methods: Costco now supports mobile payment methods. You can now complete transactions using Apple Pay, Google Pay, or Samsung Pay. This adds an extra layer of convenience and security.
Alternatives to Care Credit at Costco
Costco offers numerous alternative payment options if you don't have Care Credit. The warehouse club accepts most All Visa-branded credit cards as it has an exclusive partnership with this network.
You might not be able to use cards from other networks, such as American Express or Discover in-store. Customers can use MasterCard at Costco.com.
Depending on the items you purchase, using cash or a regular credit card for general merchandise might be better. CareCredit is not eligible for things other than healthcare products.
For example, you can use a Costco Anywhere Visa Card. This credit card offers cashback rewards and is designed for Costco members, making it a convenient option for your Costco purchases.
Can I Use Credit Cards at Costco?
Yes, you can use Credit Cards at Costco to make purchases. Shoppers can enjoy two kinds of Costco Visa Credit Cards at the store. These cards offer excellent deals; you can earn rewards and points against assets.
Three other main credit card networks and various Visa Credit Cards can be used at the store.
However, these cards can only be used in US stores and for physical purchases. Customers can shop using Discover or MasterCard to purchase online and through the app.
Even though credit card purchases are convenient for shoppers, Costco does not encourage customers to buy products using this method. This method is not appreciated because Credit Cards are utilized to pay for more than one purchase a month.
Can I Use a Non-Member Credit Card at Costco?
Costco operates on a membership model, where shoppers typically need a valid membership to purchase in their warehouses. To buy products at Costco, you will require a valid Visa-branded card.
This Costco card can be utilized to purchase items at any Costco outlet in the USA and is also approved for Canadian stores.
Even though you can use a non-member credit card at Costco, you will face certain limitations. Non-members' credit cards can be purchased on Costco's website. This allows individuals who still need a physical Costco membership to access a selection of online products. A similar process is applied to the app. Moreover, shoppers can also pay using Stripe.io, PayPal, etc.
People with memberships can naturally save up on purchases by availing of discounts or earning rewards. These rewards can then be converted to money that can be used to pay for items bought on the next visit.
Can You Use Visa or Mastercard at Costco?
Yes, you can use both Visa and Mastercard at Costco. Costco switched from exclusively accepting American Express to Visa as a replacement.
In its warehouse, customers are typically allowed all Visa-branded credit cards and other payment methods. This gives shoppers more flexibility in their payment options.
Due to its partnership with Visa, customers cannot pay with credit cards from other networks at the store. However, Mastercard and Discover can be used to purchase items through the app and online. Remember that you cannot use American Express at any Costco store, physical or online.
Does Costco Offer a Layaway Plan?
Costco's business model is based on offering products at discounted prices to their members. The retail store sells an extensive range of products: some more expensive than others.
For high-priced items, it is natural to wonder about the payment plans offered by Costco. Unfortunately, Costco does not offer a layaway plan for purchases.
Instead, Costco encourages people to look for different financing methods. The wholesale club offers monthly discounts to members, especially on high-ticket items such as jewelry, furniture, and appliances. Shoppers can avail of these discounts at the store and online.
Moreover, customers can also receive rewards and cash back on purchases made through the Costco Anywhere Visa® Card.
How Can I Use Care Credit At Stores For Purchases?
Using CareCredit for in-store purchases is pretty straightforward. All the retailers do not accept Care Credit, but the ones that do will only take it as a form of payment in-store.
This form of credit is generally not accepted for orders through the app or online. In addition, customers cannot use CareCredit with promotional financing offers.
Members must provide a physical card to make a purchase using Care Credit at Costco. When you're ready to pay, present your CareCredit card to the cashier. They will process the transaction just like any other credit card. If your CareCredit card has a PIN, you might be required to enter it.
In some cases, CareCredit might only cover payment for some items purchased. It is best to have a second payment form JUST if some amount is left to pay.
When you swipe the CareCredit card, it will automatically identify the items that qualify. Pay for these products and use a different method to pay the balance or remaining amount.
For any queries or troubles regarding using CareCredit, contact their customer service line at (866) 893-7864.
List of Stores That Accept Care Credit
Being a health-focused credit card, you can pay for medical expenses over time using this payment method. A small number of retailers allow the use of CareCredit for qualifying items. These official partners are:
Walgreens
Walmart
Sam's Club
Duane Reade
Rite Aid
Costco
Other Stores That Do Not Take Care of Credit
You can find several retailers that accept Care Credit. However, numerous others need to take this medium for retail purchases.
The following are primarily retail stores offering a wide range of consumer goods, groceries, and other products. While they may have some health and wellness items, their main focus isn't on healthcare-related expenses.
Albertsons
Premier Pet Supply
Target
BJ's Wholesale Club
PetSmart
ShopRite
Chewy.com
Meijer
CVS
H-E-B
Kroger
Pet Supplies Plus
Petco
Publix
Whole Foods Market
Products That Qualify For Care Credit Purchases
Although Costco accepts Care Credit, it is imperative to understand that all purchases at the store are not eligible to be paid with this healthcare credit card. Retail stores that welcome CareCredit restrict the items that can be purchased.
You can use Care Credit at stores like Rite Aid, Walmart, Sam's Club, Walgreens, and Costco. However, this credit card is only eligible for certain qualifying items. Let's dig deeper to see what you can purchase with Care Credit!
The categories/items mentioned below TYPICALLY qualify for CareCredit, but there is no guarantee:
Beauty products
Shaving products
Hair Care/styling products
Skincare (including sun protection)
Baby products
Baby furniture
Baby food
Infant apparel
Pediatric Nutrition
Diapers and training pants
Safety devices
Car seats
Accessories for nursing/feeding
Activity mats
Baby bath products, powders, and lotions
Baby hygiene products
Baby wipes
Formula
Strollers
Teething lotions
Over-the-counter medication
Cold and flu medication
Allergy medication
Blood pressure monitors
Diet and protein drinks and powders
Lift chairs
Hot and cold therapy
Pain relievers
Quit-smoking products
Family planning products
Digestive aids
Lip care
Snoring aids
Aromatherapy
Asthma medication
Diet bars and pills
First aid products
Syringes
Laxatives
Supplements
Pet OTC
Probiotic supplements
Vitamins
Sleep aids
Thermometers
Personal care
Bar soap and body wash
Clippers
Dental care products
Feminine care products
Hand sanitizer
Hair regrowth products
Cotton swabs
Deodorant
Liquid soap
Face wash
Incontinence aids
Hearing devices
Hearing center services
Custom hearing aids
Sound amplifiers
Hearing aid batteries
Pharmacy
Co-pays
Diabetic supplies
Deductibles
Prescriptions
Pet care
Prescription pet medication
Accessories
Collars and leashes
Flea and tick control
Microchipping
Crates and beds
Toys
Pet food and nutrition
Vaccinations
Vision care
Lens cleaner
Vision center services
Contact lens cases
Contact lenses
Reading glasses
Exams
Prescription eyeglasses
Eye drops
Contact lens solution
Eye exams
Lens wipes
Prescription sunglasses
Even though CareCredit is a convenient payment alternative to pay for purchases at Costco, there are limitations. You can only use this form of credit for healthcare-related expenses. Secondly, Care Credit can only be utilized at specific locations, so it is best to check beforehand. Moreover, this credit might only cover part of the cost.
List of Products That You Can't Buy With Care Credit
Since CareCredit is focused on healthcare and wellness expenses, it typically cannot be used for general retail purchases, including groceries, electronics, clothing, and other non-medical items. There are a couple of things that a customer cannot purchase using CareCredit.
Apart from healthcare products, there are some exceptions. For instance, you can purchase baby clothes or furniture using CareCredit.
However, this card will not allow purchasing general household furniture or adult fashion clothes. CareCredit cannot be utilized to pay for certain items at any retail stores. These incorporate:
Clothing
Alcohol
Gift cards
Home furnishings (except for some baby furniture)
Tobacco
Prepaid card and gift card reloads
Money services, such as money orders and money transfers
Groceries (except for certain pediatric nutrition products)
Lottery tickets
Prepaid cards
Key Takeaways
Costco does accept CareCredit for purchases. However, customers can only shop for healthcare items using this payment method.
Apart from CareCredit, there are numerous other accepted payment methods at Costco, including the Costco Anywhere Visa Card, debit cards, cash, checks, and Costco Shop Cards.
You can utilize Discover and Mastercard at Costco.com and its app. However, American Express payments are not accepted on any platform.
Frequently Asked Questions (FAQs)
How to use Apple Pay at Costco?
Using Apple Pay at Costco is straightforward. When paying with Apple Pay, you must set up the account initially. For this, you will require an iCloud account.
Search for the Wallet app on your smartphone and look for the ADD button in the app.
Choose a debit or credit card to set. Costco accepts a Visa card, so it is best to choose that.
You must create a PIN or set up a biometric for security.
After the information is verified and your wallet is ready, you can add the items you want to purchase to the cart.
Let the cashier know that you want to pay through Apple Pay. Put your phone next to the NFC Card reader.
For confirmation of the payment, you will receive a notification.
Does Costco Gas take Mastercard?
No, Costco Gas does not carry Mastercard. The warehouse and the gas station do not accept cards from other networks except Visa-branded cards. Using Visa cards benefits Costco customers as the exclusive partnership allows the stores to offer lower credit card processing fees.
People Also Asked
Does Costco take care of credit for hearing aids?
Costco pharmacies have a variety of hearing aids, which can be paid for using CareCredit. Categorized as a healthcare product, hearing aids are eligible for purchase through this card.
Does Costco accept American Express?
No, Costco no longer accepts American Express as a form of payment. Interestingly, American Express was the exclusive partner at Costco stores until 2016.
Costco then had multiple co-branded credit cards with Amex, including the popular Costco True Earnings and True Earnings Business cards. The dynamics changed significantly when Costco ended its agreement with Amex. Today, Costco's official partner is Visa. For this reason, American Express is not an accepted payment method on the website, in-store, or the app.
Does Costco accept Apple Pay Mastercard?
Even though Visa is Costco's official partner, you can use a Mastercard via Apple Pay. Customers must use their iPhones or Apple watches to buy items with this payment method. You will no longer have to carry cards or cash to purchase items at the store. Customers can link their Apple Pay wallet with a Visa or a Mastercard.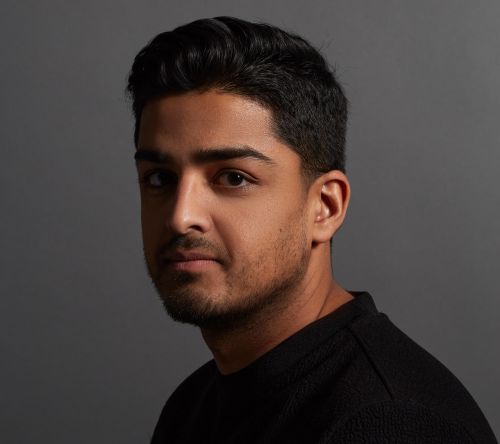 Ali Anees is a professional brand marketer focused on enhancing customer experiences. His focus is on conducting all-rounded research on U.S. retailers and services to provide updated information for our consumers.
He has a background in strategizing and developing marketing tactics for large Consumer Packaged Goods organizations. His understanding of the industry is beneficial when it comes to finding detailed and accurate information for our consumers.