Today, we often find ourselves capturing moments with the click of a button on our smartphones. Let's take a moment to travel back in time when the mystery of film characterized the world of photography. The joy of waiting for your captured memories to be revealed in the darkroom! Whether you are a seasoned film enthusiast or a curious newcomer in the photography industry, you must be wondering, "Does Costco Develop Film"? Enjoy a sneak peek into Costco's Photo Center hacks and its updated prices.
Quick Summary
With the introduction of smartphones, digital photography has increased. For this reason, Costco no longer offers film development services. Likewise, the membership club has also discontinued its disposable camera development services. However, the store is up with the trends and provides a wide range of digital photo and video services ONLINE. If you are searching for a cost-effective in-person location for photo services, you can check out Walmart.
Why Does Costco No Longer Develop Film?
For starters, the decline of film photography's popularity, coupled with the convenience of digital cameras and smartphones, has significantly impacted film developing services all over.
As of February 2021, Costco decided to discontinue its film development service. At this point, all of its in-store photo centers were closed. A couple of reasons have led Costco to eliminate the benefit.
As a result of technological advancement, the demand for developing films has dramatically decreased. Like many other retail chains, Costco has decided to discontinue film development to allocate resources to more modern services. This is particularly true because maintaining a photo lab requires a lot of space and is expensive.
Digital photography allows instant viewing and sharing of images, making it more appealing to the masses. In an email from Costco to its members, the store also claimed the widespread use of social media is another reason for eliminating the service.
Alternative to Costco 35 mm Film Developing
Even though Costco has discontinued its 35 mm film developing services, there is an alternative that the company offers. Costco has started offering digital photo printing services.
It is an inexpensive service that members of the store can avail of. 35mm film development services are no longer accessible in stores at Costco locations.
Instead, customers can access this service by visiting Costco's official website. To get started, visit Costco's website for digital prints at minimal prices. For instance, if you want a single 4 by 6 image, it will only cost you 11 cents. However, the cost of posters, metal, and photo books will differ.
Customers who want to get photo books generally pay around $20, while post printers cost less than $7. Out of all the printing services, acrylic prints are highly-priced. Typically, Costco charges $43.99 for acrylic prints. With discontinuing the 35 mm film development service, customers can no longer get their film developed at the store but can use digital printing services.
Where Should I Go To Develop Film Instead?
Although film development has decreased owing to the widespread usage of smartphones, you can still find several retail outlets that offer film development and printing services. Walmart, CVS, and Walgreens are the top three significant retailers trying to preserve this art form.
Walmart is the cheapest option but does not have an online service. At this store, customers can develop single-use or disposable camera films. You can quickly build your movies and get scanned negatives/prints on a CD.
However, Walmart takes around 2-3 weeks to deliver the prints. Moreover, it can only develop 35 mm black and white and color films.
CVS does not have in-house film development services but sends the film for quality printing. However, this service at CVS is highly-priced, and customers will not receive the negatives after the pictures are developed.
Compared to Walmart, CVS tends to have a shorter wait time.
Walgreens is another famous option when it comes to developing films at stores. Like CVS, Walgreens also sends films to Fujifilm in North America for development. Walgreens' film development service is the most expensive of the three stores. Moreover, the turnaround time is usually three weeks.
Consider visiting local photography shops or independent photo labs when seeking alternatives to Costco's film-developing services. These labs generally have people passionate about developing film and will have extensive knowledge of adequately processing the negatives.
Typically, these small labs will process the film on-site and prevent it from getting damaged or lost in transit. You can easily find these labs by searching for "photo labs near me."
Various online film-developing services have emerged, providing an easy and convenient way to get your film processed and delivered to your doorstep.
Charges to Get a Film Developed
The cost of film development can vary based on the type of film, the number of rolls, and the specific services offered. At Costco, the price for processing a film roll into negatives starts at $5. The charges to get a film developed can go as high as $15-$20 in the case of specialized film types.
This cost may increase if you choose additional options like scanning, printing, or high-resolution digital files.
Numerous factors determine the charges and cost of film development. Typically, the area you reside in, the kind of film processed, and the retailer/store you opt for getting a film developed will play a significant role.
Moreover, prices will also be contingent upon whether you are purchasing digital copies through CD or simply opting for prints. If you want to get negatives processed, the charges might vary.
For prints and digital copies, customers are generally expected to pay between $20 and $30 per roll of film. A good practice is to inquire about the charges scheduled by calling or checking a store or lab's website before getting the service.
Cheapest Place to Develop Film
Walmart: the in-person solution: Savings are generally associated with Walmart, and their photo services are no exception. This retail giant delivers on its promise of low prices. For people looking at the cheapest place to develop and print films, Walmart will always top the list.
Typically, a roll of 35mm film development costs around $9.96 (24 exposures) and $13.96 for a roll of 36 exposures.
Compared to other film developers, these charges are reasonable. Moreover, Walmart has around 5000 outlets. This makes it a convenient option for film development. You will get a free CD as well.
Walmart allows its customers to drop off the film in person to ensure it doesn't get lost in the mail. Even though it's the cheapest, it has a turnaround time of 2-3 weeks, and there is a high probability of not receiving the negatives.
Dwayne's Photo: Convenient Mail-in service: If quality and resolution are your priority, you can avail of main-in services from Dwayne's photo lab. It offers the cheapest film development services ONLINE. Generally, customers can get a 35mm film developed for $6 per roll. However, black-and-white photos start at $7.
Given that Dwayne's Photo.com does not have an in-person drop-off feature, customers must pay for Costco return shipping, which is $5. For example, customers who want to get black and white prints will have to pay $7 + $5, making it $12 to develop a 35mm roll. The best part: Dwayne's photo will return the negatives as well.
Moreover, you can also have high-quality scans of your negatives to your email for an additional $3. This online film processing lab provides competitive pricing.
To avail of cheap services, it is essential to compare prices and reviews to ensure you're getting the best deal without compromising on quality.
Other Costco Photo Center Services
Though Costco no longer offers film development, its photo centers still provide various services. Remember that none of the photo center services are provided in person.
You will need a Costco membership to avail of these photo center services. Typically, the store will deliver the prints to you within 7 to 14 business days. After you visit the website, upload the pictures for printing. At Costco, you can customize the images and have them as photo books, calendars, and even wall décor.
Some online printing services include:
Digital prints: Costco allows you to print digital photos from your computer, smartphone, or USB drive.
Digitized home videos and photos
Custom photo books: You can design your custom photo books using a user-friendly online interface. These photo books are perfect for preserving memories.
Canvas prints and enlargements: Canvas prints offer a classic and artistic way to display your favorite images on your walls. In addition to standard-sized photos, Costco offers larger-sized prints and posters that can add a striking visual impact to any room.
Personalized gifts and décor: Personalization is essential when it comes to gifting. Costco understands this, allowing customers to turn their favorite photos into unique gifts. You can get personalized photo blankets, calendars, and greeting cards at the Photo Center.
Business printing: You can get banners, business cards, and brochures for your business at Costco.
Photo Scanning: You can also digitize old printed photos at Costco, making them easy to preserve and share.
The price of each service varies, contingent on the size. For example, mugs will start at $9, calendars can be bought for $10, photo books start at $20, and greeting cards start at $14 for the first set of 50. Unframed canvas prints begin at $30.
Does Costco Develop Disposable Cameras?
In the past, Costco used to offer disposable camera development services. However, as they have already phased out film processing, they no longer develop disposable cameras.
Like other retailers, these services have been discontinued because of a decrease in demand and an inability to keep up with the high costs of maintaining a photo lab.
Even though film development services are no longer available in-store, Costco can still convert old negatives, VHS formats, film reels, and slide films into digital formats.
If you do not love Costco printing services, several alternatives exist for developing disposable cameras. CVS, Walmart, and Walgreens do set disposable cameras.
Moreover, you can also opt for different online film development services. However, remember that these professionals might charge a higher price than big box retailers.
Does Costco Sell Films?
Like most big membership clubs and retailers, Costco has discontinued its film development services. However, they may still offer the film for purchase at some locations.
It is essential to remember that availability may vary depending on the store. Costco does not offer photo services in-store anymore. Instead, they have shifted Photo Center online. For a more comprehensive selection of film types and brands, visiting specialized camera stores or exploring online retailers is best.
Steps To Print Photos at Costco Photo Center
The process is relatively simple if you wish to print digital photos at Costco. These services are inexpensive and super convenient. Once you have taken amazing pictures using a smartphone or digital camera, follow the steps below to get prints:
Visit the Costco website, and create an account. Having an account will enable you to upload photos that can be printed.
Select the images you want to print and click "Upload" along the top navigation bar. After uploading the pictures, you must choose the desired size and quantity.
In addition, you will have to choose the format you like the prints in. For example, do you need regular prints or want to customize it on a mug or calendar?
You can opt for a variety of services. The website is easy to navigate and can be used to create a variety of products. Moreover, you can also get your photos digitized and stored on a DVD/USB.
Customization options are unlimited. You can also add text to the images.
Review your order and make any necessary adjustments.
Proceed to checkout and pay for the services.
After you have submitted the order, Costco will deliver your prints within 5-7 days. This saves you from the hassle of driving and collecting the images.
You can also opt for faster delivery by paying an additional cost. This extra cost will have your photos delivered in 2 days.
Note: To utilize the service, you will require a Costco membership. Additionally, Costco offers a satisfaction guarantee. If you are not satisfied, they will refund or replace the photobook.
Key Takeaways
Costco no longer offers film development services due to the decline in film photography's popularity and the rise of digital photography.
Several alternative options for 35mm film development are available, including local camera stores, professional photo labs, and online film processing services.
While Costco no longer develops film or disposable cameras, they continue to provide other digital photo printing and custom photo products.
Frequently Asked Questions (FAQs)
How much does CVS charge to develop film?
The charges for developing film at CVS vary depending on the type of film and the number of pictures that need to be developed. On average, it costs $14.99 for 24 exposure films and $17.99 for 36 exposure films. Generally, this service also includes a CD that contains digitally scanned negatives. The charges can also depend on whether you require single or double prints.
Does a film degrade over time?
Yes, film can degrade over time due to temperature, humidity, and exposure to light. Proper storage in a cool, dry, and dark environment can help preserve the quality of film over extended periods. Moreover, it is imperative to understand that cinema begins to break down about two years after production. If you plan to develop old film rolls, you might see signs of degradation once they are placed in the developing procedure.
People Also Asked
Does Costco develop 35mm film?
No, film-developing services have been discontinued at Costco, and they no longer develop any films. However, if you have an already developed 35 mm film, you can get the negatives digitized at Costco's Photo Center.
What other photo services does Costco offer?
Although Costco no longer develops film, they provide various other photo services. These include printing digital photos, creating photo books, ordering gifts, and making custom canvas prints.
Is it possible to process an old film?
Yes, it is possible to process old film as long as it has been stored correctly and is not severely damaged. Remembering that film degrades over time is essential, so developing old movies is worth it. Moreover, producing old films is worth it because it helps preserve precious memories. However, the film's age and storage conditions may affect the quality of the images.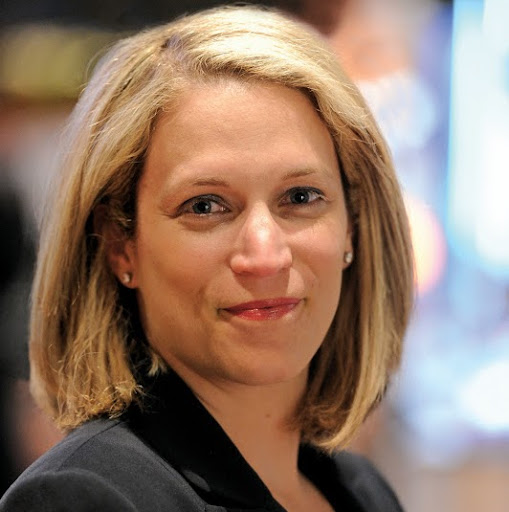 Patricia Norins is a strategic storyteller in the retail industry. With nearly 30 years of experience, she expertly combines innovative marketing strategies and industry knowledge to effectively convey brand stories. Coming from a fourth-generation retailer family, Patricia has a deep-rooted passion for retail real estate and has pioneered concepts such as adding retail to common areas and creating specialty leasing programs. In addition to her professional achievements, she actively mentors and contributes to the community, including co-teaching MBA classes.