With Costco, you will never run out of options to save money. I'm happy to provide some exclusive Costco savings tips from the CEO on how to boost your discounts at this favorite store. If you've been a Costco member for a while or are thinking about joining, these tips can help!
Quick Summary
Costco's store layout and marketing strategies are designed to persuade customers to make larger purchases. So, customers can take caution and set a limit in advance to avoid overspending. The CEO of Costco advises its customers to prepare a list of necessary items before going shopping. This is so they can manage their impulses and make more rational decisions. They should also avoid using shopping carts.
Savings Secrets Straight From Costco CEO (2023)
Costco provides a huge selection of products at affordable costs. If you are looking for exclusive money-saving advice, here are some key things from Clark Howard's talk with the CEO of Costco, Craig Jelinek.
Look at the end caps: The displays that are located at the end of every section frequently include things that are on discount or clearance.
Use coupons: Each month, Costco distributes coupon booklets with deals on a range of goods. Check your mailbox frequently for these coupons.
Purchase Kirkland Signature items: These have higher quality and are more affordable than name-brand alternatives under Costco's private label brand. When you purchase Kirkland Signature items, you might just save up to 50%.
Find the asterisk: A price tag with an asterisk (*) upon that which indicates that the item won't be restocked. So be sure to use the opportunity to purchase anything marked with an asterisk before it disappears.
With any luck, these suggestions will enable you to cut costs on your upcoming Costco visit.
Also Read: Does Costco Hire Part Time?
Kirkland Products Repackaged for Costco
Kirkland Signature products are often manufactured by other well-known companies and then only rebranded with the Kirkland name.
Perhaps you have heard claims that Kirkland Signature products, Costco's private label brand, are frequently created by other well-known companies and then only rebranded with the Kirkland brand label. But we now have official confirmation from the Costco CEO that this claim is actually true.
As a matter of fact, some of the most well-liked Kirkland products are produced by companies like Huggies, Gordon Biersch, Grey Goose, Bumble Bee, and Macallan 18.
Costco offers top-notch goods at affordable costs. So whether you're looking for vodka,  chargers, diapers, tuna, or beer, they have you covered.
Smart Bulk Buying and Packing Sizes
Costco has reduced packaging sizes to enhance customer convenience and improve the shopping experience for its customers.
Costco is commonly associated with buying in bulk so that you can stock up on a variety of items. This ranges from frozen meals to toilet paper, in amounts that can last for months.
According to Costco's CEO, Craig Jelinek, the business has made improvements recently. This is to ensure that consumers can get the most out of their products without producing excessive waste.
For instance, Costco now sells Skippy in 2-packs rather than one huge jar, so you can keep the spare one in the cupboard until you're in need of it. Costco has been accomplishing this, among many other things, by dividing up amounts into more manageable portions.
Jelinek gave an illustration of the 15-pound bag of grapefruit, which was just too much for most people to finish before it went bad. As a result, Costco reduced the quantity of the packet in half, and sales increased.
Other items, such as frozen chicken breasts, frozen fish, and even ingredients like peanut butter, have also been manufactured using this similar technique.
So, if you're a Costco customer who was previously reluctant to stock up on your favorite products due to their bulk quantities and the worry that you wouldn't be able to use them up in time, now it may be interesting to keep checking on them to see if they're offered in more manageable proportions
You're likely to discover exactly what you're searching for in a quantity that suits you because of Costco's dedication to paying attention to its customers.
Costco's Win Strategy Against Sam's Club
Costco provides exclusive discounted deals in other areas of the store such as bread, meat, clothing, and florals.
You might be shocked to hear that, in comparison to Sam's Club, Costco's major competitor, there isn't much of a pricing difference for basic things like shampoo, soap, and shaving cream.
But before you begin to second-guess your commitment to the beloved wholesale retailer, the best-discounted deals can be discovered in other parts of the shop, even if there may not be a significant price difference on these particular items.
Jelinek specifically mentioned bread, meat, clothing, and even florals as categories where Costco truly excels. Costco has established a reputation for providing freshly baked bread, fine meat items, and stylish clothing items, all at affordable costs. And if you're looking for a gorgeous arrangement of flowers, Costco has an unbeatable variety of fresh flowers at incredible pricing.
Thus, even if you might not save much money on basics like toothpaste, you can be sure that the best offers are available for you in other areas of the store. Make sure to check out the sections where Costco genuinely excels, whether you're a loyal member or a new visitor; your taste buds and your wallet will thank you.
Frequent Changes in Merchandise at Costco
Costco frequently changes its stock to keep its customers interested every time they shop there.
Costco's CEO understands that customers may grow tired of seeing the same things over and over. Consequently, Costco changes its stock every few months in an effort to keep things interesting and new for its dedicated customers. This means that if a thing goes out, it is permanently lost—at least where it was sold.
Every time you enter Costco, it's like a thrilling adventure because you never know what valuable items you'll find there. It may be a posh French cheese one month, a set of premium cookware the next, or even a stylish piece of furniture.
Thus, take notice and remember to keep an eye out for those special and one-of-a-kind things that won't be available for long. Who knows, you could find a brand-new favorite item that you didn't even know you needed!
How To Keep From Overspending At Costco?
Going without a shopping trolley and only buying what can be carried helps reduce the temptation to overpay.
Costco could be a great place to shop because of its extensive product range and affordable rates. However, the design and positioning of the products in the store might also encourage overspending.
One strategy employed by Costco is to position the most well-liked or in-demand items near the entrance, making people pass through them in order to reach the essentials like food and home essentials. This may result in spontaneous purchases and expenditures on unplanned products.
While this may boost Costco's economy, it may cause problems for customers who are trying to stick to a budget. Financial expert Clark advises going without a shopping cart and only buying what can be carried to help reduce the temptation to overpay. This can be helpful in reducing the number of pointless purchases made and controlling spending.
Nevertheless, this advice might not always apply, especially if you plan to make a significant number of purchases at Costco. During short journeys or when attempting to stay on a tight budget, it might be a useful tactic.
What Is Costco's CEO Favorite Item At Store?
CEO's favorite Costco item is the Kirkland Signature dress shirt.
Customers who appreciate quality and economy have developed a devoted following for the Kirkland Signature dress shirt, which is sold at Costco for $17.99. The CEO also likes it and has appreciated the shirt for its style and durability.
The Kirkland Signature dress shirt's thick, 100% cotton fabric is one of its distinguishing qualities; it offers the shirt a dynamic feel and a refined appearance. Its fabric is also long-lasting and able to withstand wear and tear, which makes it a great complement to any wardrobe.
The CEO and other buyers take great interest in the shirt's buttons. The shirt can be used and loved for many years since the buttons are made to endure frequent usage without breaking.
The Kirkland Signature dress shirt is readily available for customers of all body types since it comes in a variety of sizes, from small to XXL. It is also available in a range of hues, from classic blue and white to more striking tones like pink and purple.
Customers often pick the Kirkland Signature dress shirt because of Costco's return policy. The shirt may be refunded or switched to another size or color if the consumer is unsatisfied with it.
Key Takeaways
Costco is a famous wholesale shop with a huge selection of items; however, the availability of products can easily lead to overspending and exceeding your budget.
According to Costco CEO, Craig Jelinek, the goal of the store is to encourage customers to make larger purchases. This is due to the layout of the store, which often directs people towards tempting deals on products.
Before visiting Costco, make a list of items you need and stick to it to avoid overspending. Moreover, try to avoid using shopping carts and just buy whatever you can carry. By doing this, you will be able to limit your impulsive purchases and shopping habits.
Frequently Asked Questions (FAQs)
How many years has Craig Jelinek worked for Costco?
Since February 2010, Craig Jelinek has served as a director of the company. Since January 1, 2012, he has also served as chief executive officer.
Does Costco give rewards?
Even though you can only receive this benefit after a certain amount of time working for the company, it's a good one. The website states, for hourly employees who have worked for Costco for a long time, Costco offers twice-yearly extra bonuses.
What are the benefits of a Costco executive membership?
Executive Members receive better discounts on Costco services, like reduced costs on check printing and identity protection, as well as free roadside assistance for vehicles covered by the auto insurance program. They also get a 2% yearly reward (up to $1,000) on eligible Costco, Costco.com, and Costco Travel** purchases.
What is the most popular product at Costco?
Toilet paper is Costco's top-selling product. Every year, they sell more than one billion rolls. You truly need to purchase it often, but you probably dislike having to spend money on it.
What is the typical amount that a Costco customer spends?
Data from analytics company Numerator, compiled for Insider, shows that the typical Costco client spends about $100 each time they visit. The typical Costco customer goes there every two weeks, or about 30 times a year.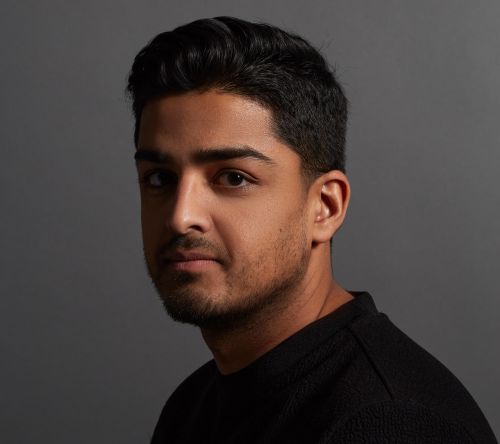 Ali Anees is a professional brand marketer focused on enhancing customer experiences. His focus is on conducting all-rounded research on U.S. retailers and services to provide updated information for our consumers.
He has a background in strategizing and developing marketing tactics for large Consumer Packaged Goods organizations. His understanding of the industry is beneficial when it comes to finding detailed and accurate information for our consumers.