Costco, the popular membership warehouse club, offers an upgraded membership tier called Costco Executive Membership. One of the standout perks of this exclusive membership was the opportunity to access Costco warehouses during early designated hours. However, with the updated policy, are special Costco executive membership hours still a thing?
Quick Summary
To shop at Costco, a membership-only retailer, customers can opt for Gold Star or Executive Memberships. Upgrading to executive membership offered exclusive hours for a less crowded shopping experience. However, executive members no longer receive designated early hours. There are still additional benefits of the membership such as deals, free products, cashback, discounted services, and much more that they can benefit from.
Can Costco Executive Members Get In Early Hours?
No, Costco Executive members are not allowed to get in the store at a designated early hour. A major attraction of upgrading to Executive Membership was special hours. These members could enter the store an hour earlier and avoid crowds to have an amazing shopping experience. Although Costco did offer it, the new policy offers the same in-store hours for all members.
The reason behind these shifts in policy is not stated clearly by Costco.com. However, COVID-19 might have affected the dispensation of exclusive hours. This grocery wholesaler now allows special hours for first responders, healthcare workers, members aged 60 or older, and people with disabilities. All other Costco members have the same shopping hours, irrespective of the type of membership.
Gold star, business, and executive members have the same hours now. You can visit the warehouse and get affordable prices. The timings of the store are:
Monday: Friday 10 AM – 8:30 PM
Saturday: 9:30 AM – 6 PM
Sunday: 10:00 AM – 6 PM
What Is Costco Executive Membership?
Costco Executive Membership is an upgraded tier of membership that offers enhanced perks compared to the basic Costco membership. As one of the best memberships, an executive status offers great value for money
If you regularly shop at Costco, upgrading to an executive membership will help you save money and allow you to attain a variety of benefits.
As of 2023, 45% of Costco's members enjoy executive-level perks. Moreover, 73% of the club sales are generated from these memberships. Purchasing Costco's Executive Membership will give you a free household card. This card allows loyal customers to add one person to their membership. The person you assign should be above 18 and live at the same address.
Executive members will be able to access the benefits and rewards at all Costco locations. This upgraded membership will allow customers to unlock amazing deals, discounts, and unique savings strategies on Costco services and eligible purchases.
You might not see executive membership as the right fit for your purchasing habits. Costco understands that. The best part: customers can receive a full refund on membership cancellation (within 90 days) if they are not satisfied with the benefits.
As a Costco Executive Member, you will receive a monthly edition of their magazine, The Costco Connection.
Costco Executive Membership Benefits
Previously, Executive members had the privilege of entering Costco warehouses during designated early hours. As a result, these members could beat the crowds and shop in a relaxed environment.
Although the exclusive hour policy for executive members is discontinued, there are several other benefits that you can attain from getting a Costco Executive membership. If you love VIP treatments and want access to special deals, then Executive membership is the key. As a top-tier member, you will enjoy a variety of benefits and get tips for saving while shopping at Costco.
2% Cashback Reward
Executive members earn higher rewards on their Costco purchases compared to regular members. While the specific details may vary, Executive members typically receive an annual 2% cash back on eligible Costco purchases. Every time you purchase items through Costco's warehouse or online, 2% will be deducted from your shopping bill.
The cashback reward you receive is dependent on the amount spent at the store or online. Customers will get these rewards in the form of a voucher, which can be used to make compensate for future purchases.
If you make purchases for your business through Costco or have a large family; the maximum cashback you can receive is $1000 per annum. The more you purchase, the higher the rebate. It is imperative to remember that you will not get 2% off on some products such as alcohol and tobacco. You can keep a check on the ongoing Costco rewards that you have gathered by clicking here.
Discounted Services
Costco executive members can enjoy exclusive discounts and offers on select services. The big-box retail store delivers numerous services including travel, automotive, and insurance, which are available at very low prices.
As an executive member, you can get these services at significantly lower rates that will maximize savings over time. Moreover, these members will get exclusive promotions that are not accessible to Gold Star members.
Executive members receive notifications about special events, promotions, and limited-time offers that are exclusive to Executive members.
Costco Travel Deals
Becoming a top-tier member at Costco will help you enjoy amazing deals and discounts while traveling. It opens a wide range of special coupons and discounts that are only available to executive members.
One of the widely used services related to travel is car rentals. As an executive member, you will get regular discounts on car rentals and free vehicle upgrade coupons. The car rental online interface is straightforward, making it easy to use. Moreover, the final price shown will include all fees and taxes.
You can also avail of several other perks that include insurance coverage, lower rates for airport locations, and unlimited mileage. Tour packages, cruises, and cheaper hotel stays are some additional travel benefits.
Costco Travel offers discounted tickets. Executive members can access special pricing and exclusive packages for popular destinations.
Discounted Insurance
Costco's executive members can purchase a variety of insurance plans at cheaper rates. Whether you are looking for life insurance, health, vision, pet insurance, or home; Costco will allow you to pay a lower rate for these policies.
Price Cut on Auto Parts
Give your car a facelift by purchasing vehicle parts at 15% off. Whether you want to replace car door speakers, get new batteries for your car, clean out the air filter, or get new tires; Costco's Executive membership will offer these changes at affordable rates.
Special Pharmacy Deals
There are several pharmacy-related benefits that you can access when you upgrade to Costco's Executive Membership. Costco Pharmacy offers competitive prices on prescription medications.
Top-tier members can take advantage of these lower prices, availing an impressive 25% on some prescriptions. In addition, you might receive special pricing on vaccinations offered at the pharmacy.
Additionally, members can receive services from Costco Eye Center and sign up for insurance as well through the membership card.
Truck Rental Services
Planning to shift? Use your Costco Executive Membership to save up to 25% when renting a truck (approximately 26 feet). This membership also allows you one free driver that comes with the truck.
The driver will facilitate you by loading all the items in the truck. However, you will have to get your card boxes to transport the items easily.
Free Product Installation
Everyone cannot have perfect product installation skills. If you cannot install the product or are handy, this executive member service will be beneficial for you.
Top-tier members can request free installation of a variety of products. It includes carpets, air conditioners, window treatments, or customizing the garage door. Home water treatment systems, residential solar panels, and home organization systems are also installed with the help of Closet Factory.
Additional Household Card
Costco Executive members can add one additional person to enjoy the benefits from their house. It lets a person living with you shop with the same advantages.
Roadside Assistance
Getting the executive membership will also give you peace of mind as it offers complimentary roadside assistance. In case your car breaks down at the side of the road, a specialist from the auto team will come to lend a hand. These complimentary services include jump-starting the batteries, changing tires, or putting air in the tires. While you are at it, Costco sells tires at affordable prices too!
Access to Costco Business Center
Executive members have access to Costco Business Centers, which are specifically designed to cater to small business owners and provide a wider range of business-oriented products and services.
Bottled Water Service
If regular filter water does not suit you, then Executive membership from Costco will allow you to get water refills. You can opt for purified or spring water and also select the size of these drinking water refills.
The service provider generally offers three-gallon or five-gallon jugs. The bottled water service is beneficial for people who want to drink deionized and distilled water that has no impurities.
If you are still wondering whether Costco's executive membership is worth it, then the answer is YES. It is especially true for people who shop at the store regularly. Moreover, you can also get a refund.
Charges for Costco Executive Membership
The annual fee for Costco Executive Membership is slightly higher than that of a regular Costco membership. Costco is a membership-only store, allowing customers to purchase products at affordable rates. Its Executive membership costs $120 per year, which is twice the price of the basic package.
Gold Star Membership costs $60 per annum. Even though the price difference between the two memberships is huge, upgrading to the executive option is worthwhile for frequent Costco shoppers. You can break even at Costco by spending a minimum of $6000 at the store per year or through Costco Travel.
Offering exclusive benefits and special deals, Executive Membership can easily pay for itself. The 2% rebate on each purchase generally offsets the cost of membership. However, the amount of return is contingent upon the amount of purchases. Members will receive a voucher for 2% of their entire purchases that they can use to pay for future Costco purchases.
How Can I Sign Up For Costco Executive Membership Online?
Join Costco's Executive Membership to avail of special deals and save big. It is a warehouse club that offers competitive prices by charging a small amount per annum from its customers. To sign up for a Costco membership, you will need a valid government-issued ID and be at least 18 years old. Moreover, a debit or credit card is required to make a payment.
Even though you can get a Costco membership by visiting the store, signing up for it online is simple. Follow the steps mentioned below to upgrade your membership online:
Visit Costco's website and go to the Join Costco page
Sign up to create an account. The online signup process is straightforward and typically requires some personal information, such as your name, address, and payment details.
Choose the Executive membership option. You can easily upgrade to an Executive status if you are a Gold Star Member.
Once you've completed the process, submit the form.
You will receive your membership number through mail allowing you to access all the benefits of Executive Membership.
If you want a physical card, then you will need to visit Costco Warehouse.
Find the membership desk and request a physical card
A Costco staff member will take your picture and give you a physical membership card.
Using your membership, you can freely shop at Costco's store or online.
You will automatically earn cashback that is not available for Gold Star members.
Can I Add Others To My Costco Executive Membership?
Yes, Costco Executive members have the option to add household members to their membership. Even though the membership card cannot be transferred, there are numerous methods to share the experience with family or friends.
Primary Members will get a free household card, allowing them to assign the card to one other person who shares the same address. This policy permits others in your household to enjoy the benefits of Executive Membership, including a 2% rebate.
You will have to sign in and click Account Details in your Costco.com Account if you wish to add another person. These household members can also pick up their cards from the store. Another method is to bring 2 guests along when visiting the warehouse.
If you want to add one more person to your Costco Executive Membership, then opt for the affiliate choice. Primary members will have to pay an additional $55 to avail of this opportunity. You will need to have your membership number when adding an Affiliate.
Primary members will be expected to pay the dues at the time of renewal, which is once a year. It is imperative that the Affiliate added resides in the same home.
List of Members Allowed to Enter Warehouse in Costco Early Hours
As mentioned earlier, there are no exclusive hours for Executive members to shop anymore. However, some people can avail early hours opportunities including:
Senior citizens – that is people aged 60 and above.
Disabled individuals
Members with immune-compromised conditions.
First Responders such as firefighters, paramedics, police officers, and EMTs.
Medical professionals
The members listed above are allowed to start shopping an hour before the store's usual opening time. This policy stemmed after COVID-19 intending to protect immunocompromised people, disabled individuals, and the elderly from unwanted exposure. By offering special hours, Costco ensures that these people can shop quickly and get back to their homes. Moreover, these customers will experience shorter lines and get better parking spots.
Costco stores in the US and Puerto Rico allow these members to shop from 9 am to 10 am, on Tuesdays and Thursdays. The store opens an hour later for the general public. The allowance of special operating for these members has replaced exclusive hours for executive members.
Costco stores in Culver City, Brooklyn, Iwilei, and Westbury have different hours for these members. They can shop from 8 am to 9 am on Tuesday and Thursday.
Key Takeaways
Costco Executive Members do not get exclusive shopping hours at the store anymore. However, the elderly, medical professionals and people with disability can shop an hour before the official opening hours. 
Executive Membership offers enhanced benefits, including higher rewards, cashback, and additional discounts.
The annual fee for Executive Membership is slightly higher than that of a regular Costco membership. You can sign up for Costco Executive Membership online through the official website.
Frequently Asked Questions (FAQs)
Will I get a refund if I am not happy with my Costco executive membership?
Yes, you can get a refund. If you are not happy with the executive membership, you can avail of Costco's risk-free, 100% satisfaction guaranteed policy. To get a full refund at Costco, you must submit the request within the first 90 days of your membership. You will only be refunded the current year's membership if you request a refund after a year. You can directly call or email Costco's Member Services to apply for a refund.
Does Costco have a discount for seniors?
No, Costco does not have a specific senior discount policy. However, they offer a variety of deals and \discounts on various products and services that may benefit seniors. It's always a good idea to check the current offers and promotions available at your local Costco warehouse. Moreover, seniors can opt for Gold Star or Executive Membership which will give them access to amazing savings.
What are Costco store hours near me?
Costco store hours may vary by location. You can use the Find a Warehouse feature to view information such as timings and addresses on the website. The official Costco website tool will offer up-to-date information on the operating hours of individual warehouses. If the information only states the phone number, it implies that warehouse services such as pharmacy or gas station will have the same hours as the warehouse. You can also access this information from the Costco app. Customers can download the app for free through Google Play or iTunes stores.
Does Costco have working hours on Sundays?
Yes, Costco warehouses are typically open on Sundays, but the exact working hours may vary by location. It's best to check with your local warehouse for their specific Sunday hours. Generally, Costco warehouses tend to operate with slightly shorter hours on Sundays that is from 10 am to 6 pm. The working hours of Costco gas station are 7 am to 7 pm on Sundays. Costco Business is closed on Sundays. To find the Sunday hours for your local Costco warehouse, you can visit the official Costco website, use their store locator tool, or contact your specific warehouse directly.
Note: Costco stores remain closed on federal holidays such as Labor Day, Thanksgiving, and Christmas.
What are the best Costco gas hours?
Costco gas stations operate for a limited number of hours during the day. You will generally have to wait in a long line to fill the tank. Some slots are less crowded. The best time to get gas from Costco is between 10 am to 11 am on weekdays. The majority of people go to work at the time and are not due for their lunch breaks. You can also pick out slots between mid-afternoon, mid-morning, or evening hours when they have fewer customers.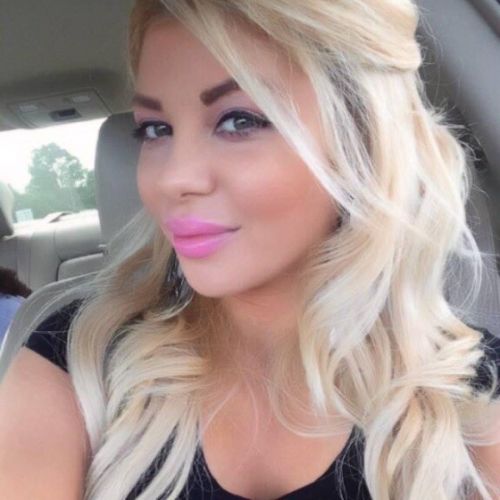 Jeannine Mancini, a Florida native, has been writing business and personal finance articles since 2003. Her articles have been published in the Florida Today and Orlando Sentinel. She earned a Bachelor of Science in Interdisciplinary Studies and a Master of Arts in Career and Technical Education from the University of Central Florida.