Synonymous with quality products, competitive prices, and a unique shopping experience, Costco has established itself as a trusted brand. With its unique business model, being curious about who owns Costco is not surprising. So let's uncover the ownership structure, key figures, and operations contributing to its remarkable success.
Quick Summary
Costco, the popular wholesale retailer, is a publicly traded corporation owned by its shareholders. Founded by James Sinegal and Jeffrey Brotman in 1983, Costco has grown immensely and is now a global retail powerhouse. Moreover, the retail giant is known for its unique business model and competitive prices. You can purchase a Gold Star Membership for $60 or upgrade to an Executive Gold Membership for $120 and enjoy exclusive discounts and deals.
Who Is Currently The Owner of Costco?
Costco is an American wholesale corporation. As a publicly traded company, Costco is owned by individual shareholders. With over 800 stores around the world, Costco is a global competitor. Launched in the 1980s, Jim Sinegal and Jeffrey H. Brotman (founders) opened the first store in Seattle, Washington.
Ever since it began, Costco has been operating as a grocery wholesaler. By 1983, the company's founders leveraged the stores' success and opened another store in Portland. In 1987, Costco's headquarters were shifted to Kirkland, Washington.
This gave birth to the Kirkland Signature brand. The headquarters were relocated once more in 1996. Costco moved it to Issaquah, Washington, and is still in the same place.
You can visit Costco warehouse locations in 12 countries across the globe. Moreover, this significant brand is constantly trying to grow and improve its services.
What Companies Own Costco?
Costco operates independently and is owned by numerous shareholders. With 800 stores worldwide, this publicly traded corporation has some prominent shareholders and companies that hold a significant share.
Numerous institutional shareholders hold around 67.0% of outstanding Costco shares.
BlackRock Inc.: A mutual fund and ETF management company, BlackRock Inc. owns 30 million Costco shares. Furthermore, it represents 6.8% of the outstanding shares.
Vanguard Group Inc.: Vanguard Group is a mutual fund and ETF management company. The Vanguard S&P 500 ETF is its largest exchange-traded fund and it holds approximately 8.4% of the total Costco shares outstanding, which makes about 37 million shares.
State Street Corp.: With 16.8 million Costco shares, State Street has around 3.8% holding. Moreover, the company functions as a manager of ETFs, mutual funds, and other assets.
Who Started Costco Wholesale Company?
Costco's history traces two influential groups. Sol Price and his son Robert opened a store in 1976 called the Price Club. Its first store opened in a warehouse, previously an airplane hangar of Howard Hughes.
This warehouse was known for selling products in bulk quantities. However, people who wanted to shop at Price Club had to pay a membership fee.
Price offered a unique retail experience and was the first to use this business model. Following his footsteps, James Sinegal and Jeffrey Brotman helped open another store in 1983.
The new store was named Costco, and that warehouse is still operational. By matching Price's business venture, Brotman and Sinegal's mission was to provide exceptional customer value through a membership-based model.
Brotman had retail experience and was keen on opening a new store, whereas Sinegal used to work for the Price Club. He was responsible for the wholesale distribution for FedMart.
This was another venture that Sol Price owned. Sinegal and Brotman opened another store in Portland, Oregon, as they joined hands. Soon after, they opened a third store in Spokane.
In 1985, the store went public to get funds. Even though Costco's headquarters were initially in Seattle, the store moved to Kirkland in 1987.
Who Owns The Largest Shares Of Costco?
Craig Jelinek has been Costco's CEO since 2012 and is responsible for the store's steady growth. Jelinek opened its first Costco store in Shanghai, China, in 2019. With 333,075 Costco shares, he holds around 0.08% of the company.
Charles Munger: Chairman of the board of directors of Daily Journal Corporation and Vice chairman of the board of directors of Berkshire Hathaway Inc. Charles Munger is another prominent Costco shareholder. He owns 166,489 shares of Costco, making it 0.04% of all outstanding shares.
Patrick Callans: Executive vice president of Administration for Costco in 2019, Callans also holds a significant part of the company's shares. He has around 0.01% of the outstanding shares, owning 65,361 shares.
The company's largest shareholder is Jelinek, as his stocks are approximately worth $166 million. However, there are various institutional shareholders as well. Also, the company's biggest shareholder is Vanguard Group, Inc., as they hold 8.4% of the total shares.
How Much Does Costco Earn in a Day?
Costco is responsible for providing its financial results to the public, given that they are listed. The company does not disclose its daily earnings but provides its annual reports.
This company makes around $196 billion in revenue per annum. Then we can divide the projected revenue by 365 days to calculate their daily income and the estimated daily payment amounts to $536,986,301.37.
Costco's primary income source is selling food and other products at the store. However, as a membership-only store, the membership fee generates substantial revenue.
Number of Locations Costco Has
Costco is rapidly increasing its stores to ensure a global presence. At the end of 2021, the company reported to have 815 stores around the world. Also, most of these stores are located in the US and Puerto Rico.
The total number of stores in this region is 564. With an extensive presence (in-store and online), Costco serves a large customer base.
The company invests a lot of time in opening new outlets due to its growth-focused approach. Even during COVID-19, Costco had ample financial stability to open 22 new stores in 2021.
The majority of Costco stores are situated in the state of California, which has 131 stores. Wyoming, Maine, West Virginia, and Rhode Island are the only four states in the United States that don't have a Costco store.
To expand its reach to other countries, Costco has explored several foreign markets, such as Mexico, China, and South Virgin Islands.
Costco Finances in Detail
Costco's financial performance has been consistently strong over the years. In 2021, the company's market value was around $221 billion. Costco primarily generates revenue through the sale of merchandise.
However, it has several subsidiaries contributing to its growing finances, such as Kirkland Products and Costco Travel.
The company has a successful brick-and-mortar store and is also nurturing its online stores. At the end of 2021, Costco's net income increased by 25%. Moreover, it saw an increase in sales that grew from $163 billion in 2020 to $192 billion in 2021.
Costco has a firm footing in the retail industry because of its robust financial situation. Any downturns in the market will not negatively impact the company.
| | |
| --- | --- |
| Financial data | Amount |
| Operates | 853 warehouses |
| Market Value | $221 billion |
| Net Income | Increased by 25% |
| Net Sales | $192 billion |
Number of People Who Have Costco Membership
Costco has many loyal members who enjoy the benefits of its wholesale business model. As of March 2023, approximately 123 million people have purchased a Costco membership.
It implies that 68.1 million households enjoy the perks of a Costco membership. These members must pay a yearly fee to access Costco's exclusive deals, discounts, and bulk purchasing opportunities.
The company aims to provide high-quality products at competitive rates. By collecting membership fees, the store offsets the majority of operating costs. This model enables them to keep their prices low and provide unbelievable deals. Customers will
Charges for Joining Costco as a Member
Costco offers different types of membership plans. Gold Star and Gold Star Executive memberships are accessible to the general public. The Gold Star Membership costs $60 annually and is the basic one at Costco.
This membership allows customers to shop and access Costco services such as auto insurance, deals on vehicles, and bottled water delivery. Customers will get a free household card when they purchase this membership. Moreover, the card is valid in all Costco locations.
On the contrary, the Executive membership charges are $120 per annum. Even though a Gold Star membership costs double, the benefits will make it a worthwhile investment.
These membership fees allow customers to access Costco's products and services and take advantage of the wholesale prices. You will also get discounts on bulk purchases with the membership.
Along with the primary benefits of a Gold Star membership, the Executive upgrade will also offer a 2% reward annually on eligible Costco purchases.
In addition, you will be able to avail Costco Travel services, including hotel booking and cruises. Customers will also get home delivery of Costco Connection magazine. The exclusive discounts will cover the membership cost and offer additional ones.
Employers can buy business membership cards. You can join this membership for $60 annually. It will include a household card, allowing one more member to avail of discounts at Costco. Business owners can also purchase the Business Executive membership for $120 annually. This unique membership allows business owners to buy products that they can sell. In addition, you will get 2% cashback on some services and products.
Benefits of Having a Costco Membership
Costco is the biggest membership warehouse chain in the world. To shop at the store, customers will have to purchase a membership. Some customers might hesitate when paying for the membership.
However, a Costco membership can help you stretch your household budget. With over 100 million memberships and deals everywhere, saving money is just the tip of the iceberg. There are numerous perks to having a Costco membership.
Kirkland Signature Products: Kirkland Signature is Costco's private label brand that offers quality products at competitive prices. These items are often comparable to well-known national brands but at a lower cost.
Members can also enjoy savings without compromising on quality. Moreover, you can purchase or deliver groceries with Costco and avail of bulk discounts.
Costco Travel: This aspect will cover your membership costs and help you save money if you travel regularly. Costco's Travel feature allows its members to book hotels, cruises, and other destinations. Members receive exclusive bargain deals that the retail giant negotiates.
Discounted Gift Cards: Gift giving is an art. With a Costco membership, you can save on gift cards, especially if you purchase them in bulk. You can buy four $15 gift cards for $44.99 at Costco. It is just like buying three gift cards and receiving one for free.
The best part: you can get a wide range of gift cards from the store, including movies, performances, and theme parks.
Membership Sharing: Primary Costco members can add one household member (spouse or family member). It allows both individuals to enjoy the benefits of a Costco membership.
Costco Anywhere Visa card: Costco gives its members an exclusive Anywhere Visa Card backed by Citi. This credit card has a unique rewards program. It offers 2% cash back on eligible purchases at the store. Moreover, this credit card allows members to enjoy 4% cash back on gas purchases.
Exclusive Deals and Discounts: Costco utilizes its negotiating power and links to secure incredible deals for its members. The store also provides exclusive deals and discounts, including seasonal promotions and member-only coupons. These offers can help members save even more on their purchases.
Extended Warranties: If you purchase big-ticket items from Costco, its concierge service will automatically offer extended warranties. Major appliances such as computers, TVs, and projectors have up to two years of contract.
Business owners can utilize discounted prices: Costco has a variety of services that businesses can take advantage of by availing of discounted rates. Whether you are looking for an insurance policy, payment processing, or bottled water delivery, Costco offers exclusive discounted prices for members.
Should I Get Costco Membership?
A Costco membership will give you access to exclusive deals and discounts, making it a perfect choice for regular shoppers. Buying a Costco membership enables you to avail yourself of the Costco Price Adjustment policy.
It is a treat, especially during Black Friday. You can request lower prices for the products purchased within 30 days. Moreover, you can take advantage of the discounts available in Costco Coupon Book, which comes out once a month.
Gold Star membership: You can purchase a basic membership for $60. It is the most common membership level offered by Costco that provides access to enormous savings for individuals and households.
With this membership, you can add one household member (such as a spouse or family member). Costco's Gold Star membership also offers a satisfaction guarantee.
Through this policy, you can return most items for a full refund with no time limits. It is a beneficial membership who have a Costco store near them and can stock up on bulk purchases.
Executive membership: Costs around $120; organizational membership offers several rewards and cashback. On top of the critical deals, you can also avail of Costco Travel bookings and packages.
For people who travel a lot, Costco executive membership will help them save money.
If you have a large family, shop frequently at Costco, and have a store location nearby; then you should buy a Costco membership. Additionally, if you enjoy the convenience of one-stop shopping and love shopping at Costco, then membership can be worthwhile. Costco membership won't be worth it for people with small families or minimal storage space.
What Companies Does Costco Own?
Costco Travel: Even though Costco Travel does not replace a traditional travel agent, this subsidiary of Costco offers discounted vacation packages, cruises, rental cars, and other travel services to its members.
Costco uses its powerful connections with various vendors to get bargain, exclusive deals for diverse traveling needs.
Kirkland Signature Brand: In 1995, Costco took all its private label products and placed them under one brand name called Kirkland Signature which offers a variety of products, including packaged food items and groceries.
Introducing their private brand allows Costco to meet the altering needs of the shoppers. Costco designs and prices these products, offering them lower prices than their competition.
Costco Logistics: Costco Logistics is a subsidiary that provides in-home installation and in-home delivery services. Customers who purchase items from Costco.com can avail these services.
It is crucial to understand that Costco Logistics services are not accessible for all items. Also, this company oversees the transportation and delivery of products to Costco warehouses, ensuring efficient and timely distribution.
Costco Services: There are numerous services that Costco provides for its members. These incorporate mortgage lending, auto, and home insurance. In addition, members can also avail of health insurance after purchasing the membership. Moreover, Costco collaborates with trusted providers to offer competitive rates and benefits to its members.
Key Takeaways
Its shareholders own Costco, and its ownership is spread among institutional and individual investors. The company was founded by James Sinegal and Jeffrey Brotman in 1983.
Costco has a vast retail network, with over 800 warehouses in multiple countries.
Two membership options are accessible at Costco: Gold Star membership and Gold Star Executive membership. It offers a range of benefits, including access to discounted products and services.
Frequently Asked Questions (FAQs)
Is the owner of Costco Mormon?
A single person does not own this wholesale corporation because it is publicly traded. Costco, as a multinational, is operated by a Board of Directors.
What is the Costco owner's religion?
James Sinegal, the former CEO, and co-founder of Costco, is Catholic. This multinational chain is owned by several shareholders and is managed by various boards of Directors. Sinegal states that the success of his business is based on "just good business practices." He supports Catholic beliefs and causes.
However, he does not attribute the company's success to his religion. Brotman was born into a Jewish family. He encourages diversity and loves helping people who are at a disadvantage. Both believe that religion is a private matter and not directly relevant to the operations and ownership of a company.
How many Costco stores are in the world?
According to recent statistics, Costco has 853 warehouses around the world. Moreover, Costco stores are in the US, Canada, Mexico, Japan, Australia, and the UK.
Do Costco and Sam's have the same owner?
Sam's Club is a subsidiary of Walmart, whereas Costco is a separate publicly traded organization with numerous shareholders. Also, Costco has stores worldwide and functions using a membership business model. Moreover, it has its private label called Kirkland. However, Sam's Club's presence is more prominent in the United States.
Can I go to Costco without a membership?
Costco offers a variety of benefits and exclusive discounts to its members. Even though non-members might be able to purchase prescription medications from Costco pharmacy, they will require a paid membership to enter the warehouse.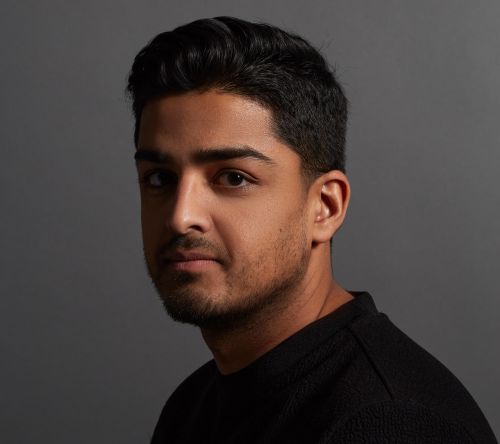 Ali Anees is a professional brand marketer focused on enhancing customer experiences. His focus is on conducting all-rounded research on U.S. retailers and services to provide updated information for our consumers.
He has a background in strategizing and developing marketing tactics for large Consumer Packaged Goods organizations. His understanding of the industry is beneficial when it comes to finding detailed and accurate information for our consumers.