I planned to purchase new appliances without spending a fortune. After some research, I found that appliances are one of several products that Costco offers at low pricing. So, the next question on my budget-conscious mind was: When do Costco appliances go on sale? I definitely found that out, but I wanted to share this useful information!
Quick Summary
Costco stores have discounts on important holidays, specific months, and at the end of the year, such as New Year's, Black Friday, Memorial Day, Cyber Monday, Labor Day, and the Fourth of July; while months include May, September, and October. Customers at Costco have the benefit of a concierge service and a generous 90-day return policy.
When Does Costco Put Sales on Electronics and Appliances? (2023)
Costco offers year-round appliance deals that coincide with significant occasions including Cyber Monday, Black Friday, Memorial Day, the Fourth of July Labor Day, and New Year's.
Costco is the finest place to shop for the best-discounted deals. Surprisingly, you can also get incredible savings on appliances. Costco provides everything you need, from refrigerators to stoves.
Also, if you're serious about saving money, keep an eye out for new models that manufacturers announce right before the holidays.
Costco is the place to go whether you're looking for a modern new refrigerator or a cutting-edge dishwasher. So. don't pass up the opportunity to renovate your house while still saving some money in your wallet.
When Do Costco Online Appliances Go on Sale?
If you enjoy shopping online like me, you'll be delighted to know that Costco.com frequently has specials on their appliances.
The ideal months to buy appliances online are the same as those for shopping in-store, but it's still helpful to keep a lookout for any last-minute sales that could be going on.
One of the best things about buying at Costco online is that each item's discounts and the deadline for making your order qualify for the offer are stated very clearly.
You may plan your shopping accordingly and make sure that you don't pass up any exciting offers this way.
Therefore, make sure that you check out Costco's webpage for year-round offers on appliances whether you're looking for a new microwave or a high-efficiency washer.
When Is the Best Time of Year to Purchase Appliances at Costco?
The best time of year to purchase appliances at Costco is in the month of May, September, and October, at the end of each month, off-season, and during holiday weekends.
If you want to purchase appliances from Costco, the timing of your purchase could significantly impact your ability to save money. The following are some good times and months to buy appliances from Costco:
May: May is also recognized as Maytag month. It is the ideal month to purchase a refrigerator. Throughout the summer, most manufacturers introduce new refrigerator models. Costco frequently runs sales on a variety of appliances, including freezers, washers, dryers, kitchen appliances, and dishwashers.
September and October: Basic appliances such as dishwashers and dryers are best purchased in September and October. Manufacturers release new models during this period, forcing stores like Costco to lower the price of previous models to make place for the new stock. To boost sales, manufacturers also run promotions. Also, because the holiday season is quickly approaching, Costco frequently runs deals around this time.
End of the month: Several merchants and sellers have targets to complete by the end of each month. They often run deals at this time to get rid of stock. To save money, it is wise to check the Costco appliance pricing towards the end of each month.
Holiday weekends: Costco offers discounts on items during weekends that fall on Memorial Day, Presidents' Day, Columbus Day, Labor Day, and St. Patrick's Day. Costco generally provides deals and special offers during these times, making Cyber Monday and Black Friday excellent opportunities to buy appliances.
Off-season: The summer is a good time to purchase items like room heaters because they are less expensive. On the other side, air conditioning equipment could be less expensive in the winter. When the season is off, keep your eyes out for these discounts.
So, you can purchase appliances from Costco at a discount by choosing your timing well.
Is Membership Required to Purchase Appliances at Costco?
On the Costco website, non-members are welcome to shop, but only members get access to tempting discounts and deals.
If you're a Costco non-member and have your eyes on discounted appliances on Costco's webpage, you may want to rethink your approach.
You must sign up for membership if you are interested in receiving the greatest deals on appliances. This indicates that you may buy "Member Only Item" appliances, which are exclusively available to members. Furthermore, you could save a ton of cash by purchasing these products because they frequently offer amazing discounts.
It is simple to understand why purchasing a Costco membership is beneficial, especially with respect to appliances. You not only have more access to amazing savings and offers, but customers also have a greater variety of appliances to pick from.
Therefore, join Costco and benefit from the special offers and discounts that are included if you want to improve your household appliances.
Do Costco Appliances Provide a Better Deal?
Yes, Costco provides better deals with a diverse variety of products.
If you're looking for affordable household appliances. Costco is the only place to look! Kitchen appliances are available at this large retail store's usual low costs, which apply to a variety of goods.
Moreover, a Costco membership allows you to exclusive offers and prices that are not accessible to non-members.
In fact, a recent survey found that Costco is even less expensive than Amazon for purchasing appliances! This implies that Costco is the perfect spot to go if you want to make significant financial savings on your appliance purchases. You may choose from a diverse variety of appliances at affordable costs, including refrigerators and dishwashers.
It's important to keep in mind that Costco might not always provide the best deals on all appliances. Yet, it is typically the less expensive choice.
Therefore, if you want to replace your household appliances without going broke, visit Costco to purchase and save money right away!
What is Costco's Return Policy?
According to Costco's return policy, you can return the appliances and other gadgets within 90 days after the date of purchase.
Costco offers a fairly simple return procedure. If you recently bought appliances or some other items from Costco through a promotion but are having problems with them! You are free to bring the product back to Costco if necessary due to their flexible return policy.
Appliances and other gadgets can be returned within 90 days after the date of purchase. You can start the return procedure by sending the product to the store where it was purchased or via Costco.com. Costco will pay the shipping fees for you if you choose the second option.
Moreover, Costco provides technical help and warranty information through Concierge Services, which are only available to members. If you need assistance and are having any problems with your appliance, this service might be very beneficial.
Beyond only offering affordable rates and a large assortment of appliances, Costco is dedicated to ensuring customer happiness. You may buy home appliances with confidence knowing that you are taking no risks because of their Concierge Services and flexible return policy.
Also Read: Costco AirPods Return Policy.
Key Takeaways
Costco is renowned for providing excellent discounts on appliances all year long, and their specials frequently coincide with well-known holidays and shopping occasions like Black Friday, Cyber Monday, Labor Day, the Fourth of July, and New Year's.
There are some months when you can find appliances for less money. For example, the best period to shop for appliance deals is often between September through December.
Costco provides a 90-day window for returns on electronics after the date of delivery or purchase. Therefore, if you're looking to buy new appliances, keep an eye on Costco's sale schedule and make your decisions appropriately.
Frequently Asked Questions (FAQs)
Is there a Labor Day sale at Costco for appliances?
During the Labor Day sale, almost anything you can imagine for your house will be reduced in price, but major appliances, such as refrigerators and washing machines, will be reduced even more.
Is Costco a reliable store to purchase appliances?
Costco Wholesale is the most affordable option. The business uses a variety of strategies to maintain its costs as low as possible. For instance, it often doesn't charge fees for services like delivery, basic installation, and taking away an old appliance, unlike big-box retailers.
Are household appliances more affordable at Costco?
You might be likely to get a wonderful deal on a fresh refrigerator at Costco because their pricing on appliances is normally highly competitive. Prior to choosing your choice, it's crucial to examine pricing at several retailers.
Who manufactures Costco's appliances?
For Costco Wholesale items, Kirkland is the "signature" brand. Whirlpool produces Kirkland refrigerators, which are sold at Costco under the Kirkland trademark.
How is Costco able to maintain such low prices?
When it comes to lowering pricing, Costco has a number of strategies, including restricting supply, simple design, treating employees with respect, and refraining from promoting and strengthening its private brand.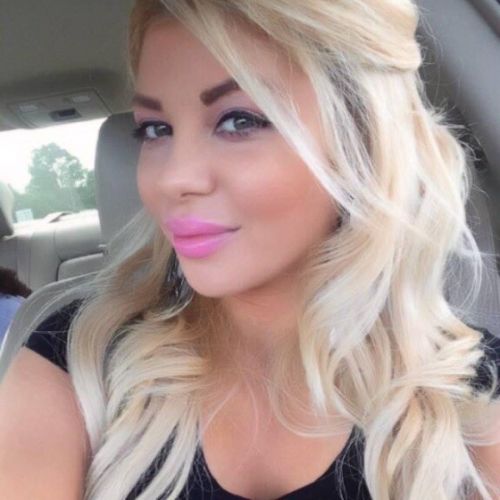 Jeannine Mancini, a Florida native, has been writing business and personal finance articles since 2003. Her articles have been published in the Florida Today and Orlando Sentinel. She earned a Bachelor of Science in Interdisciplinary Studies and a Master of Arts in Career and Technical Education from the University of Central Florida.