I have always been a fan of Walgreens discount programs for employees, staff, and customers! Moreover, my father recently figured out that Walgreens Senior discount is a top hit and the elderly can get it every Tuesday!
Quick Summary
Walgreens does offer discounts to adults above 55 years of age. They can shop at the store or online on the first Tuesday of every month and get up to 20% to 30% discount on the purchase of any eligible item. Those with an AARP membership or membership with BalanceRewards or MyWalgreens can get additional discounts.
Walgreens Senior Discount Policy (2023)
Walgreens offers special discounts to adults over 55 years of age. On the first Tuesday of every month, they can get up to 20% off on eligible purchases in-store and online
The senior discount does not work like an everyday sale but it is still attractive enough to lure new buyers!
The store has shared the list of products that you can buy with a discount. This is applicable for both, online and in-store purchases.
Customers with AARP memberships can get additional discounts as well. The same goes for those enrolled in Walgreens loyalty programs like myWalgreens or BalanceRewards.
How To Get The Discount For Senior Citizens At Walgreens?
The process of getting the discount is straightforward. It varies depending on whether you are making a purchase in-store or online/through the app.
In-store Purchases:
Visit a Walgreens store on the first Tuesday of any month and choose from the eligible products the ones you want to buy.
Then take your shopping card to the cashier and inform him/her that you wish to get the Walgreens discount for senior citizens.
Share a valid ID with the cashier and make the payment using myWalgreens or Balance Rewards.
Online Purchases:
If you are using the Walgreens pharmacy app or making purchases through their website, you can still get the discount.
Open your Walgreens account or the app to choose the items you wish to buy.
Ensure that these are eligible items that are covered under Walgreens Senior Discount.
Then proceed to the checkout page. Here enter the coupon code "SENIOR20". This gives you 20% off on all the eligible purchases on your card.
Similarly, you can use the "SENIOR30" coupon code to avail up to 30% off.
Then complete the payment by choosing any of the accepted payment methods.
You can get free shipping if the purchase order is above $35. Furthermore, Walgreens offers you to set up a free store pick up as well within 30 minutes of placing the order.
Why Should You Avail Walgreens Senior Discount?
Walgreens discount does offer a number of benefits.
You will save money for extra spending. Almost all essential items are covered under eligible purchases. You just have to do the shopping on the first Tuesday of any month!
The discount covers groceries, household items, and even deals in car insurance, etc.
Seniors don't have to visit the store as they can get the same discount online as well.
Senior citizens who have a membership of MyWalgreens or BalanceRewards can enjoy further discounts.
What Items Are Excluded From Senior Day Discount?
There are some items that are not covered under this category of discounts at Walgreens online and physical stores.
Tobacco.
Alcohol.
Gift Cards.
Stamps.
Dairy.
Newspapers.
Magazines.
Transportation Passes.
Money orders.
Money transfers.
Charitable donations.
Lottery tickets.
Clinical services.
Prescriptions.
Pharmacy items.
Pharmacy services.
Pseudoephedrine products.
Ephedrine products.
In addition to this, you can also not get a discount on items you buy in bulk, out-of-stock products, and back-ordered items.
Do You Need a Membership To Get a Senior Discount At Walgreens?
In order to get the discount, you don't need to have a membership card. Walgreens allows you to get the discount as long as you are able to show proof of age through a government-issued ID card or a license card.
What Are The Other Ways To Save Money at Walgreens?
There are several ways to save money at Walgreens
By signing up for the Walgreens email, you can stay informed about the most recent special discounts and coupons. This will let you make use of them before they run out.
Clearance sales let you locate the finest bargains and sometimes check their sales websites. This can help you save a lot of money on a variety of items, including groceries or cosmetics.
Gift cards from Walgreens can be used to buy a range of goods at pharmacies, such as beauty products and snacks.
Joining myWalgreens is another way to save money and earn rewards at Walgreens. This loyalty program grants early access to exclusive benefits.
Finally, Walgreens provides free shipping on purchases over $35 or more.
So, use these ways if you are trying to stock up on necessities or purchase gifts for friends and family.
Other Stores/Restaurants That Offer Discounts and Sales For Senior Citizens
Burger King: The discount ranges from 10% to more on meals. However, it is not applicable to all outlets.
McDonald's: Adults over 55 years of age can get discounted coffee every day of the week at McDonald's.
Dunkin Donuts: You need to have an AARP card to get a free doughnut here with a cup of freshly brewed coffee.
Subway: Anyone above 60 years of age gets a 10% discount or a free drink.
Boston Market: It gives you up to 10% off on your meal if you are above 65 years of age.
Wendy's: Those above 55 years of age can get a burger for 10% off. Moreover, at some locations, the discount applies to items other than burgers too.
Key Takeaways
Walgreens offers special discounts to adults over 55 years of age. On the first Tuesday of every month, they can get up to 20% off.
The discount is available for online and in-store purchases as long as you are buying eligible products only.
Some items like tobacco, alcohol, gift cards, magazines, etc are not covered under the discount.
Frequently Asked Questions (FAQs)
Does Walgreens offer a 20% discount to all seniors?
Walgreens sale is on every Tuesday for adults over 55 years. They can save up to 20% discount on eligible purchases.
What is the discount code that seniors have to use for availing off?
You have to enter the code SENIOR30 or SENIOR20 to get off on all eligible purchases in-store and online.
Does Walmart also offer discounts to seniors?
Walmart does not have discounts for senior citizens. Other relevant stores like Target also do not offer any such discount.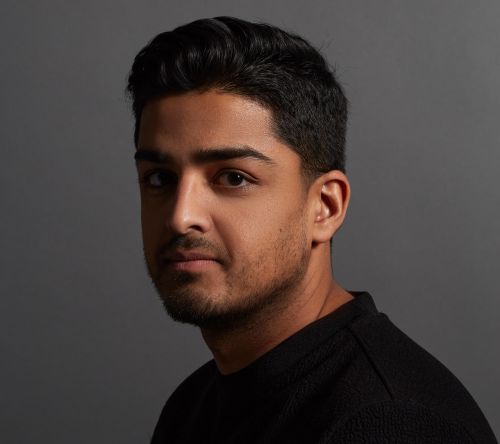 Ali Anees is a professional brand marketer focused on enhancing customer experiences. His focus is on conducting all-rounded research on U.S. retailers and services to provide updated information for our consumers.
He has a background in strategizing and developing marketing tactics for large Consumer Packaged Goods organizations. His understanding of the industry is beneficial when it comes to finding detailed and accurate information for our consumers.