Despite the highly competitive market, Walgreens has positioned itself as a popular pharmacy chain in the US. Numerous retail chains such as Target, Costco, and CVS are competing against it. Moreover, in the event of inflation, everyone is looking to get the best deals. Consequently, price matching is inevitable. Many customers wonder does Walgreen's price match its competitors or if it provides price adjustments.
Quick Summary
Buyers can not price-match products at Walgreens to similar items at competitive stores like CVS, Walmart, or Rite Aid. It is also not possible to price match products between two Walgreens stores, but customers can match the prices of products at the Walgreens store to the same items at Walgreens.com. Moreover, there are ways to save money when shopping at Walgreens. For example, you can sign up as MyWalgreens Programs Member, utilize Walgreens weekly ads, or stack up multiple deals for further discounts.
Does Walgreens Price Match For Any of Its Competitor Stores?
No, Walgreens does not offer price matching for any of its competitor stores such as Rite Aid, Walmart, or CVS. It implies that Walgreens will not decrease the price if a customer shows a lower price at a different retailer.
In addition, Walgreens also does not match prices from other locations of their stores or items. It is particularly true for contact lenses or prescriptions. Even Walgreen's loyal customers cannot enjoy lower prices as the retail chain does not honor the lower price offered by a competitor. 
However, the store claims that their online prices might be different compared to in-store prices. For example, if a Walgreens store is located within 10 miles of each other; the price of the product will not change if one outlet sells it at a lower price.
To maximize savings, it is best to check both platforms and any coupons that might apply. This way you will get the lowest possible price. Moreover, you can also check other online stores or pharmacies to compare prices.
List of Walgreens Competitors
Walgreens specializes in health and wellness products, photo services, and filling prescriptions. As one of the biggest players in the retail pharmacy industry, Walgreens has numerous competitors.
CVS: As one of the largest retail pharmacy chains in the United States, CVS offers a wide range of products. These incorporate pharmacy services, health products, and wellness solutions. CVS operates both retail stores and a robust online platform, making it the biggest Walgreens competitor. Moreover, it offers similar services as Walgreens but has a higher revenue.
Rite Aid: Rite Aid is another prominent retail pharmacy chain. It provides prescription medications, health and wellness products, and pharmacy services. They have a nationwide presence with 2427 stores in 17 states. Offering much of the same services, Rite Aid is a major competitor. It competes with Walgreens in health/beauty, photo services, and pharmacy categories. This store also has a small retail segment.
Walmart: Be it pharmacy or retail, Walmart has it all. It is a large retail chain that offers various health and wellness products, prescription medicines, and over-the-counter drugs. With its extensive reach, convenient store locations (4,735 stores), and competitive pricing, Walmart is a significant Walgreens competitor in the retail pharmacy space.
Target: From groceries to everyday essentials, Target offers in-store and online services to purchase EVERYTHING. It is a retail chain that includes pharmacies within its stores. The store competes with Walgreens and therefore, offers price match to customers in the retail and pharmacy segments. The retail store provides prescription medications and wellness products. Target's convenient locations and diverse product offerings contribute to its competition with Walgreens.
Costco: Costco is a wholesale retailer that offers various products, including prescription medications, and health supplies. While not exclusively a pharmacy chain, Costco's competitive pricing and bulk purchasing options attract customers seeking affordable medications. It has over 500 stores across the US, making it widely available for anyone looking to reduce their prescription costs.
Can I Price Match Items In Walgreens Store With Walgreens.com?
Yes, you can match prices for items in a physical store with Walgreens.com. The company's policy states that customers can only take advantage of this type of matching to lower their medical costs.
Customers are welcome to purchase the product online if the rate is lower at Walgreens.com.
However, Walgreens will not automatically do this swap. Shoppers will need to keep an eye on the rates offered at the store and online. At maximum, the store staff will check the price online if you enquire. Even then the store will not match the price with the cheaper option. If the product is cheaper online, then you will have to order it from Walgreens.com.
Walgreens Price Match Terms and Conditions
For starters, you will have to make sure that the product is identical. The description, product size, brand name, color, weight, and quantity of the product you are matching online and in-store should be the same.
Furthermore, price matches are only eligible for regular prices. You will not be allowed to match the price of a product that is on sale in-store and at full price online. For example, if a shampoo has a regular price of $7 online, and $5.25 in-store (in sale); then this scenario is not a valid case of price matching at Walgreens.
On the contrary, a product that is sold for $5.25 at its regular price can be price matched. In short, products listed at a promotional or discounted price cannot be matched.
Walgreens will not conduct price matches at a later stage if the product was sold out at the time of the purchase. Screenshots and printouts are not considered valid proof of the product price. After a customer provides product details such as the name and size, a Walgreen employee will authenticate the price. These price matching services are not available on vision, health services, pharmacy, or photo.
How to Price Match Walgreens with Walgreens.com?
Visit your local Walgreens store and look for the product you need. Search for Walgreens.com.
Type in the product details in the website's search bar. Check out the price of the SAME product by searching the SKU label.
You will have to make sure that the product is not discounted and its regular price is lower online. Note: discounted products will not be honored at Walgreens.
After you check the price, consult a Walgreens staff member and request them to verify the price through their system.
Wait for the staff to validate the price. If the product qualifies, you will pay a lower price.
What Is Walgreens Rain Check Policy?
Typically, Walgreens issue a raincheck when the item is out of stock at the store. It is imperative to remember that a customer cannot request a raincheck on a Balance Rewards or Register Rewards product.
In the retail sector, rainchecks allow customers to purchase an item at a later date for the current sale price. It means that a customer can request a raincheck from the store when a product is advertised at a discounted price but is no longer available due to high demand or limited stock.
Rainchecks are a great money-saving option that is applicable for in-store purchases. At Walgreens, these rainchecks are ONLY binding for 60 days.
It is a great way to take advantage of sale prices, even if the store temporarily runs out of stock. They allow you to secure the deal and ensure that you can purchase the item at the sale price when it becomes available again.
What Is Walgreens Price Adjustment Policy?
Walgreens does not have a price adjustment policy. When it comes to price adjustment, it is crucial to compare the same products. The price of the product purchased will not be adjusted if it goes on sale or if a competitor is selling at a cheaper rate.
Unlike some retailers that offer price adjustments within a certain timeframe, Walgreens does not provide this option. To avoid the hassle, shoppers should consider the price and any available discounts/coupons before making a purchase.
If you want to enhance your shopping experience, using the Price Protection facility is a great alternative. This is offered by several credit card companies.
Let's look at a scenario. You purchased a product at the full price of $20 and realized that you do not need it any longer. However, the product went on sale when you wanted to return the item to Walgreens. What amount will you be refunded?
According to the Price Protection facility, you might be able to get a full refund. There might be certain limitations that can hinder you from receiving the full amount. For example, different credit card companies might have time limitations for returns.
Reliable Ways to Get Lowest Prices at Walgreens
With over 9000 stores across the United States, it is not uncommon to visit Walgreens once in a while. Whether you frequently shop from Walgreens or not, purchasing through the store (even though convenient) can create a dent in your pocket if you are not careful.
Although Walgreens does not offer price matching, some reliable strategies can allow customers to shop at low prices. Here are six effective ways to save money at Walgreens:
Use Walgreens Mobile App
Downloading Walgreens Mobile App is one of the best ways to avail massive savings. It is a convenient tool that provides exclusive deals, discounts, and digital coupons. By using the app, you can access additional savings and special offers.
After you download the app, it is best to link it with your myWalgreens account. As a result, customers can locate all deals and saving opportunities in the app. It will enhance the overall shopping experience and allow you to save money by accessing low prices. Several benefits will be achieved using the Walgreens mobile app.
The mobile app allows you to peruse through the weekly ad section, where you can clip paperless coupons. You can redeem these coupons when you checkout.
The app has approximately 400+ coupons that can be redeemed for in-store and online purchases.
Moreover, the app will show the points you earned through myWalgreens. For a convenient shopping experience, you can add a credit or debit card to your wallet.
Through the Walgreens app, you can also make the payment using Samsung, Google, or Apple Pay and avail of contactless checkouts.
Walgreens mobile app has unique features, allowing customers to look through the store and check for product availability.
Additionally, you can compare prices to see whether the products are cheaper in-store or online. This feature allows you to find affordable alternatives. Lastly, it also allows you to check Walgreens Cash Rewards balance and digital receipts.
Check Coupons on Walgreens.com
Apart from Walgreen's mobile app, regular shoppers can also get coupons through Walgreens.com. The shop's website is frequently updated with printable coupons and digital coupons that will be loaded onto your Balance Rewards card. 
To check out coupons, visit the website and scroll down the menu. You will see "coupon".
Click on that to discover different coupons available and clip the coupons you need.
After you add the coupon to your list, it will automatically apply to the purchase. However, you will have to activate myWalgreens account before you checkout.
Before heading to the store, visit Walgreens.com/coupons to browse through the available discounts.
Simply clip the coupons you want, and they will be automatically applied when you scan your Balance Rewards card at the register. You can also find coupons in the Sunday paper.
MyWalgreens Program
The easiest way to save money is by joining the myWalgreens program. It was previously called Walgreens Balance Rewards. myWalgreens is a loyalty program that offers numerous benefits to its loyal customers. As a member, you'll earn 1% back on Walgreens purchases and 5% on return on Walgreens-branded products. 
Moreover, you will receive 10 points (Walgreens Cash) for $1 spent on non-Walgreens branded products. For Walgreens-branded products, you will receive 50 points. All these points can be added to purchase items from the store. These bonus points are redeemable for a year, giving customers ample time to use them.
It is easy and quick to sign up for myWalgreens. You will have to enter your phone number and email address. The best part: signing up is free.
MyWalgreens members also enjoy personalized deals tailored to their shopping habits. By signing up for the program, you'll gain access to exclusive promotions and discounts. For regular customers, this membership is worth it!
Customers can also earn bonus points for staying healthy. Link your account to a Walgreens-supported fitness app and complete the challenges to earn up to $3. Although it will not cover your Walgreens bill it will make a difference.
Customers don't have to worry about carrying a Walgreens card to scan. You can sign in to your account or use the app to access coupons and earn points. 
Keep a Check on Weekly Ads For Walgreens Deals
Staying on budget is easy when you shop at Walgreens. Reviewing weekly ads is an excellent idea before you take a trip to the store. Weekly ads are available on the app and online, allowing shoppers to avail big savings.
Walgreens run their weekly ad from Sunday to Saturday and these coupons tend to apply to sale items as well. myWalgreens members will receive Cash Rewards bonuses, BOGO offers and slashed product prices. Checking these weekly ads can help you alter your shopping list. It reveals next week's deals, which can help you find discounted items and maximize your savings.
If you love clipping coupons the traditional way, then carry a paper copy in-store. However, tech-savvy individuals can use their app or browse deals on the website. Weekly Ads include deals such as buy one, get one free, two for $10, or buy on and get 50% off on the other.
Stack Deals and Walgreens Cash Rewards
For the unbelievable, lowest possible price, Walgreens allows shoppers to combine multiple deals. Once you go through different coupons and hottest deals, you will notice that one product might have multiple deals. For instance, some weekly ad deals will also have in-store bonuses or coupons available. Similarly, seniors can checkout amazing discounts and combine them with other ongoing deals.
Examine the deals to ensure that you combine the best possible ones. Let's look at an example to understand the process of stacking.
Weekly Ad: $5 Tresemme shampoo on sale
Coupon: $2 off on the shampoo
You will need to confirm the sale price through the app or website. Find the coupon on the same shampoo brand and load it on your Balance Rewards card or print it out. Visit Walgreens and take the shampoo to the checkout counter.
After scanning the shampoo, the cashier will deduct the $2 discount from the manufacturer coupon. By combining the two deals, you will only have to pay $3 for the shampoo. After the transaction, you may receive Walgreens Cash Rewards based on your purchase if you're a MyWalgreens member.
Key Takeaways
Walgreens does not offer price matching for its competitor stores (such as CVS or Target) or its stores. Similarly, there are no price adjustment policies available.
Walgreens offers a mobile app, coupons on its website, and a rewards program (MyWalgreens) to help customers save money.
Checking weekly ads, stacking deals, and using the KCL mobile app are reliable ways to get the lowest prices at Walgreens.
Frequently Asked Questions (FAQs)
Does CVS price match?
Like Walgreens, CVS does not offer price matching with its competitors or its stores. Moreover, there are no price adjustment policies in place for CVS either. Generally, the prices at CVS are set higher because the stores offer convenience. To maximize savings, customers can use weekly specials, coupons, and ExtraCare cards. 
Does Rite Aid price match?
No, Rite Aid does not price match with its competitors. However, when requested the store price will be matched to the company's online platform. A team member will ensure that the price of the product online is lower than the price at the store. Rite Aid has a flexible price matching policy as the match is not limited to a single transaction per customer or day. Any price adjustments made will solely depend on the team member's decision.
Remember: screenshots and printouts are not valid proof to determine the price.
What is Walmart's price-matching policy?
Unlike many retailers, Walmart does have a price-matching policy. However, customers will have to adhere to the exclusions and meet certain requirements. The product you want to match should be in stock at the store and on Walmart.com. In addition, the products matched should be identical in quantity, size, model, and brand. You can only avail of one price match in a day. Generally, Walmart matches its price with online retailers.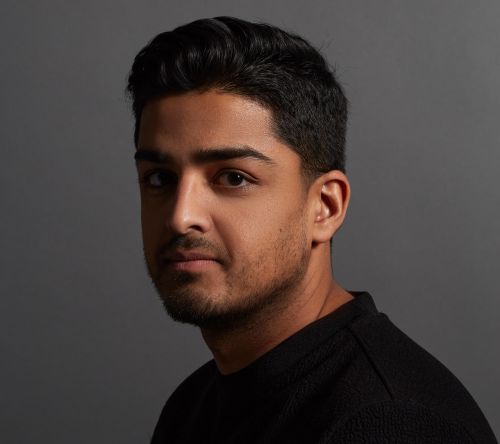 Ali Anees is a professional brand marketer focused on enhancing customer experiences. His focus is on conducting all-rounded research on U.S. retailers and services to provide updated information for our consumers.
He has a background in strategizing and developing marketing tactics for large Consumer Packaged Goods organizations. His understanding of the industry is beneficial when it comes to finding detailed and accurate information for our consumers.